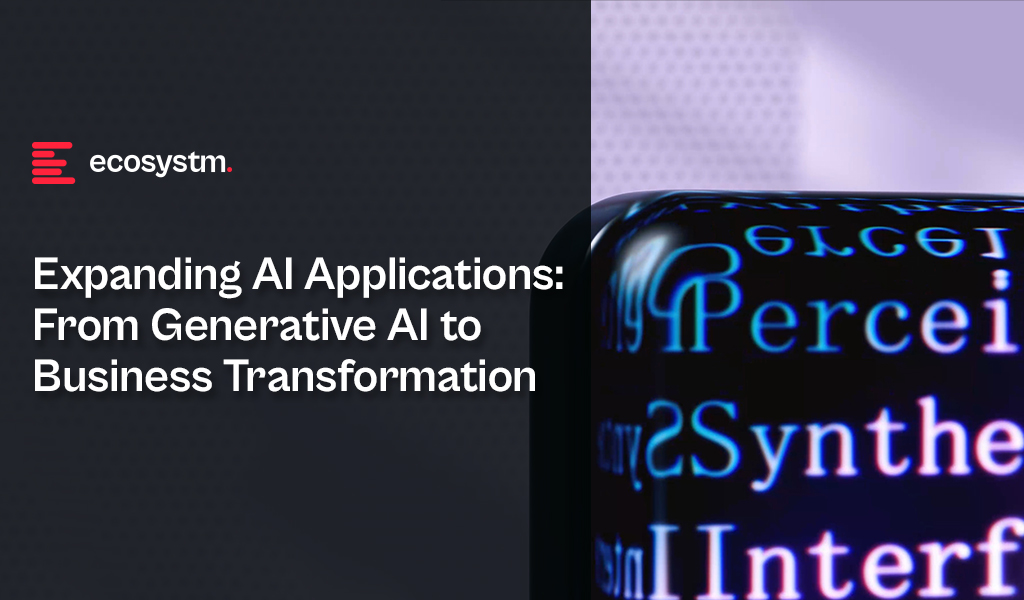 Generative AI has stolen the limelight in 2023 from nearly every other technology – and for good reason. The advances made by Generative AI providers have been incredible, with many human "thinking" processes now in line to be automated.
But before we had Generative AI, there was the run-of-the-mill "traditional AI". However, despite the traditional tag, these capabilities have a long way to run within your organisation. In fact, they are often easier to implement, have less risk (and more predictability) and are easier to generate business cases for. Traditional AI systems are often already embedded in many applications, systems, and processes, and can easily be purchased as-a-service from many providers.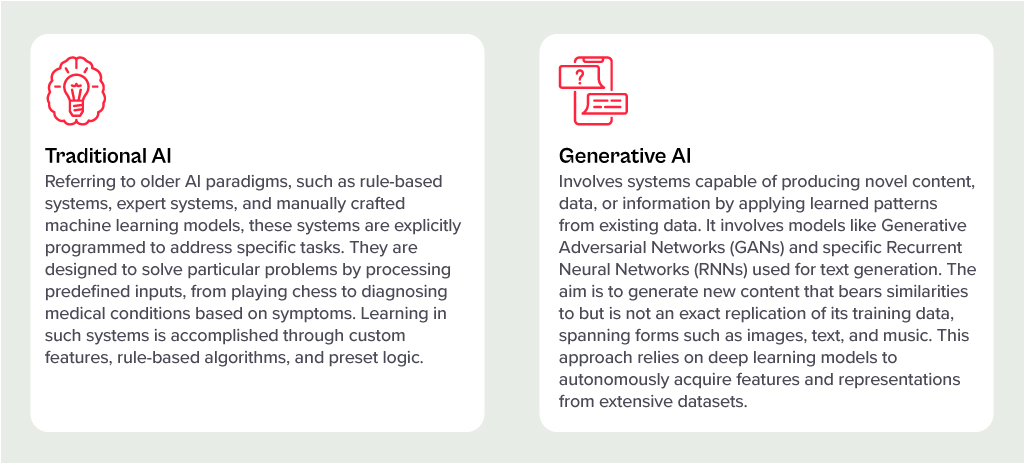 Unlocking the Potential of AI Across Industries
Many organisations around the world are exploring AI solutions today, and the opportunities for improvement are significant:
Manufacturers

are designing, developing and testing in digital environments, relying on AI to predict product responses to stress and environments. In the future, Generative AI will be called upon to suggest improvements.

Retailers

are using AI to monitor customer behaviours and predict next steps. Algorithms are being used to drive the best outcome for the customer and the retailer, based on previous behaviours and trained outcomes.

Transport and logistics

businesses are using AI to minimise fuel usage and driver expenses while maximising delivery loads. Smart route planning and scheduling is ensuring timely deliveries while reducing costs and saving on vehicle maintenance.

Warehouses

are enhancing the safety of their environments and efficiently moving goods with AI. Through a combination of video analytics, connected IoT devices, and logistical software, they are maximising the potential of their limited space.

Public infrastructure providers

(such as shopping centres, public transport providers etc) are using AI to monitor public safety. Video analytics and sensors is helping safety and security teams take public safety beyond traditional human monitoring.
AI Impacts Multiple Roles
Even within the organisation, different lines of business expect different outcomes for AI implementations.
IT teams

are monitoring infrastructure, applications, and transactions – to better understand root-cause analysis and predict upcoming failures – using AI. In fact, AIOps, one of the fastest-growing areas of AI, yields substantial productivity gains for tech teams and boosts reliability for both customers and employees.

Finance teams

are leveraging AI to understand customer payment patterns and automate the issuance of invoices and reminders, a capability increasingly being integrated into modern finance systems.

Sales teams

are using AI to discover the best prospects to target and what offers they are most likely to respond to.

Contact centres

are monitoring calls, automating suggestions, summarising records, and scheduling follow-up actions through conversational AI. This is allowing to get agents up to speed in a shorter period, ensuring greater customer satisfaction and increased brand loyalty.
Transitioning from Low-Risk to AI-Infused Growth
These are just a tiny selection of the opportunities for AI. And few of these need testing or business cases – many of these capabilities are available out-of-the-box or out of the cloud. They don't need deep analysis by risk, legal, or cybersecurity teams. They just need a champion to make the call and switch them on.
One potential downside of Generative AI is that it is drawing unwarranted attention to well-established, low-risk AI applications. Many of these do not require much time from data scientists – and if they do, the challenge is often finding the data and creating the algorithm. Humans can typically understand the logic and rules that the models create – unlike Generative AI, where the outcome cannot be reverse-engineered. 
The opportunity today is to take advantage of the attention that LLMs and other Generative AI engines are getting to incorporate AI into every conceivable aspect of a business. When organisations understand the opportunities for productivity improvements, speed enhancement, better customer outcomes and improved business performance, the spend on AI capabilities will skyrocket. Ecosystm estimates that for most organisations, AI spend will be less than 5% of their total tech spend in 2024 – but it is likely to grow to over 20% within the next 4-5 years.