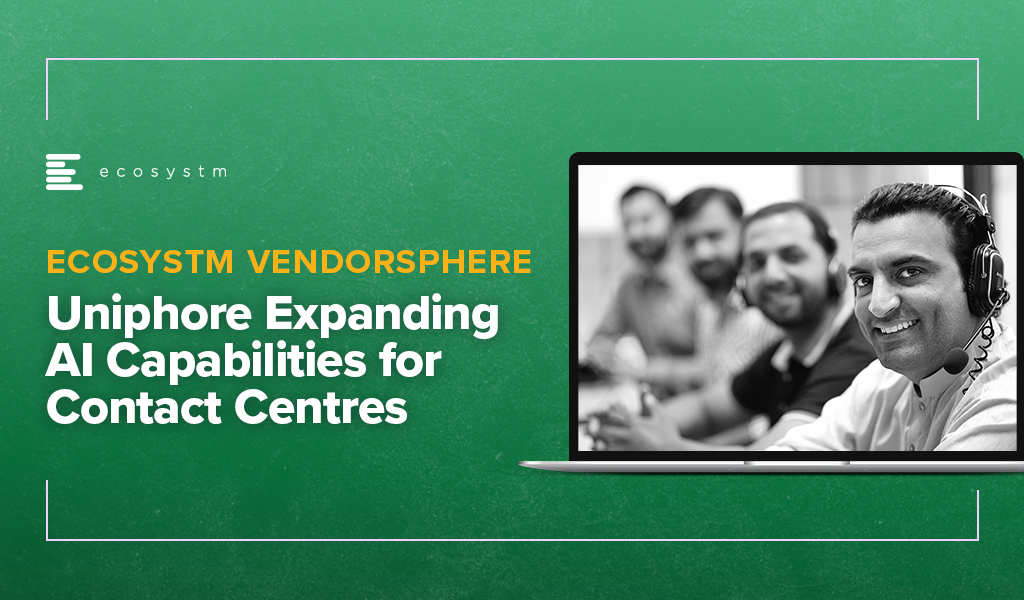 Uniphore, a Conversational Service Automation (CSA) provider in the contact centre space announced two new services – U-Trust portfolio and U-Assist Assurance solution to support call centre agents and operations. The U-Trust portfolio includes U-Trust Agent to authenticate agents using unique voiceprints and U-Trust Environment to protect sensitive data. The other offering, U-Assist Assurance integrates RPA along with conversations AI and machine learning to track and deliver commitments made by agents in real-time during the call, to align with customer expectations and manages fulfilment post calls.
Security and Automation Driving Investments in Contact Centres
With agents working from both their home and the office, security is a bigger issue today than ever before. In 2021, contact centres will be under pressure to ensure all security requirements are met. For example: agents taking screenshots and photos of confidential information; family members having access to customer conversations and data; how agents access customer data. These are pertinent concerns that must be addressed and mechanisms around securing customer data will be of utmost priority. Any form of misuse of customer's private information can have negative implications on the brand of a company.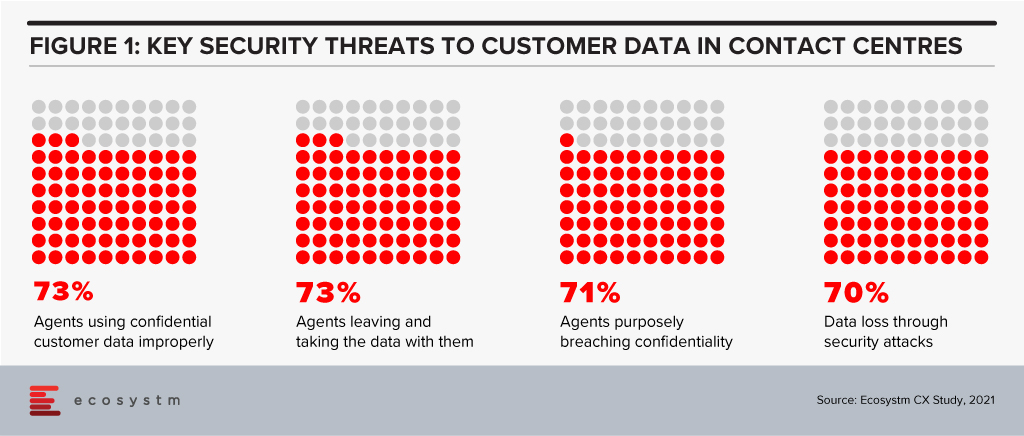 With security efforts high on the agenda for contact centres, Uniphore is addressing critical issues faced by contact centres. The U-Trust portfolio aims to leverage biometrics for voice authentication and ensure safety in customer data handling. Uniphore is clearly listening to the market and have identified "problematic areas" that must be addressed. Ramping up security efforts especially with the work from anywhere model will be high on the agenda for every contact centre.
What is sometimes not talked about often enough in contact centres, is the integration to the back office. There are often follow ups required after the customer interaction – for example when a product needs to be ordered or serviced, the back office has an integral part to play in delivering customer experience. As contact centres realise that back office integration is critical there will be greater Investments in workplace collaboration, robotic process automation (RPA) and other automation technologies.
Uniphore is carving out a name in Conversational Service Automation. They are investing heavily in building an end-to-end automation solution for contact centres across Conversational AI, RPA and security capabilities. Cost pressures are rising and the need to automate will be greater than ever in 2021.
Uniphore focused on Growing AI/Automation Capabilities through Acquisitions & Partnerships
The last 12 months have been impressive for the company in terms of partnerships and acquisitions. For example, last October they partnered with NTT Data and will license NTT's RPA technology for contact centres. The company issued a press release saying based on internal projections and the opportunities currently underway, this partnership could generate more than USD 50 million in revenue over the next five years. They also announced a partnership with Sitel. Through the partnership, Sitel will deploy Uniphore's solution to its customer base. These are global partnerships that will help Uniphore scale its presence with outsourcers and in-house contact centres and help them with their customer experience transformation efforts.
Last month saw Uniphore collaborating with Idiap Research Institute, and joined World Economic Forum's (WEF) Global Innovators Community. Uniphore and Idiap will work on the development of speech recognition algorithms, spoken language and signals for detection of emotions and semantic and pragmatic applications to generate insights and enhance customer experience. As a member of WEF, Uniphore will focus on co-designing and developing policy frameworks, standards for protecting children, creating an AI regulator for the 21st century and addressing concerns of facial recognition technology.
They also acquired Spanish video and emotion AI start-up Emotion Research Lab. Through this acquisition, Uniphore is looking to create advanced AI-based voice and video products for innovations in conversations service automation services and to expand its footprints in the European market. Moreover, combining voice and video AI with automation and machine learning will open up new use cases, including customer experience, sales, marketing, HR and other critical areas of business.
The comprehensive portfolio solution aims to strengthen overall contact centre interactions between customers and agents, optimise the connection through RPA and improve the contact centre security aspects through agent verification and data security.
---
2021 will see contact centres, dealing with new ways of working by employing various AI and Automation capabilities. See how you can empower your teams and agents to deliver exceptional customer experience in 2021. We outline the contact centre trends for 2021 in our Ecosystm Predicts: The Top 5 Contact Centre Trends for 2021 report.