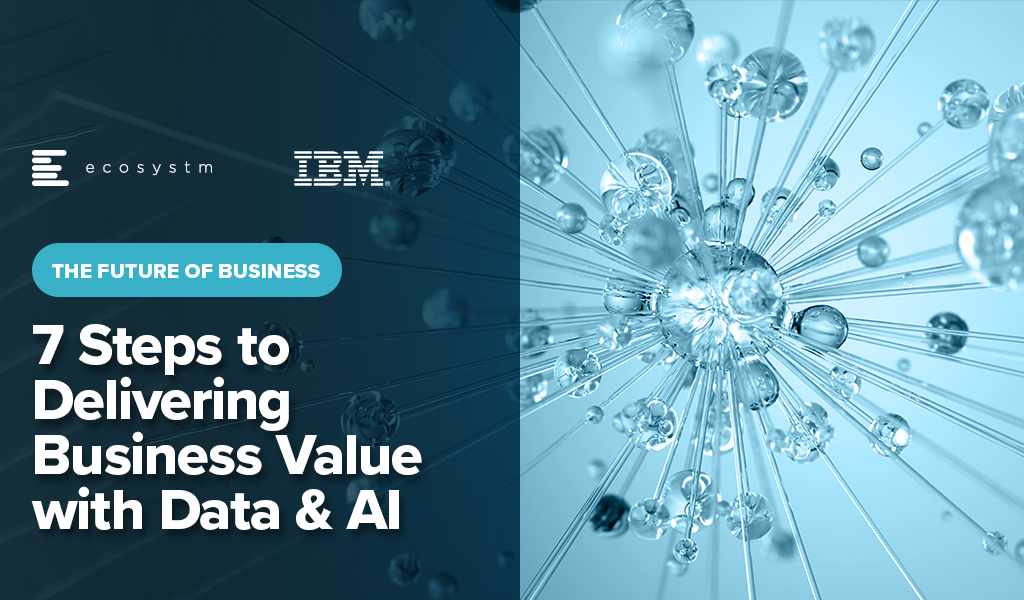 In recent years, businesses have faced significant disruptions. Organisations are challenged on multiple fronts – such as the continuing supply chain disruptions; an ongoing energy crisis that has led to a strong focus on sustainability; economic uncertainty; skills shortage; and increased competition from digitally native businesses. The challenge today is to build intelligent, data-driven, and agile businesses that can respond to the many changes that lie ahead.
Leading organisations are evaluating ways to empower the entire business with data, machine learning, automation, and AI to build agile, innovative, and customer-focused businesses.
Here are 7 steps that will help you deliver business value with data and AI:
Understand the problems that need solutions. Before an organisation sets out on its data, automation, and AI journey, it is important to evaluate what it wants to achieve. This requires an engagement with the Tech/Data Teams to discuss the challenges it is trying to resolve.
Map out a data strategy framework. Perhaps the most important part of this strategy are the data governance principles – or a new automated governance to enforce policies and rules automatically and consistently across data on any cloud.
Industrialise data management & AI technologies. The cumulation of many smart, data-driven initiatives will ultimately see the need for a unified enterprise approach to data management, AI, and automation.
Recognise the skills gap – and start closing it today. There is a real skills gap when it comes to the ability to identify and solve data-centric issues. Many businesses today turn to technology and business consultants and system integrators to help them solve the skills challenge.
Re-start the data journey with a pilot. Real-world pilots help generate data and insights to build a business case to scale capabilities.
Automate the outcomes. Modern applications have made it easier to automate actions based on insights. APIs let systems integrate with each other, share data, and trigger processes; and RPA helps businesses automate across applications and platforms.
Learn and improve. Intelligent automation tools and adaptive AI/machine learning solutions exist today. What organisations need to do is to apply the learnings for continuous improvements.
Find more insights below.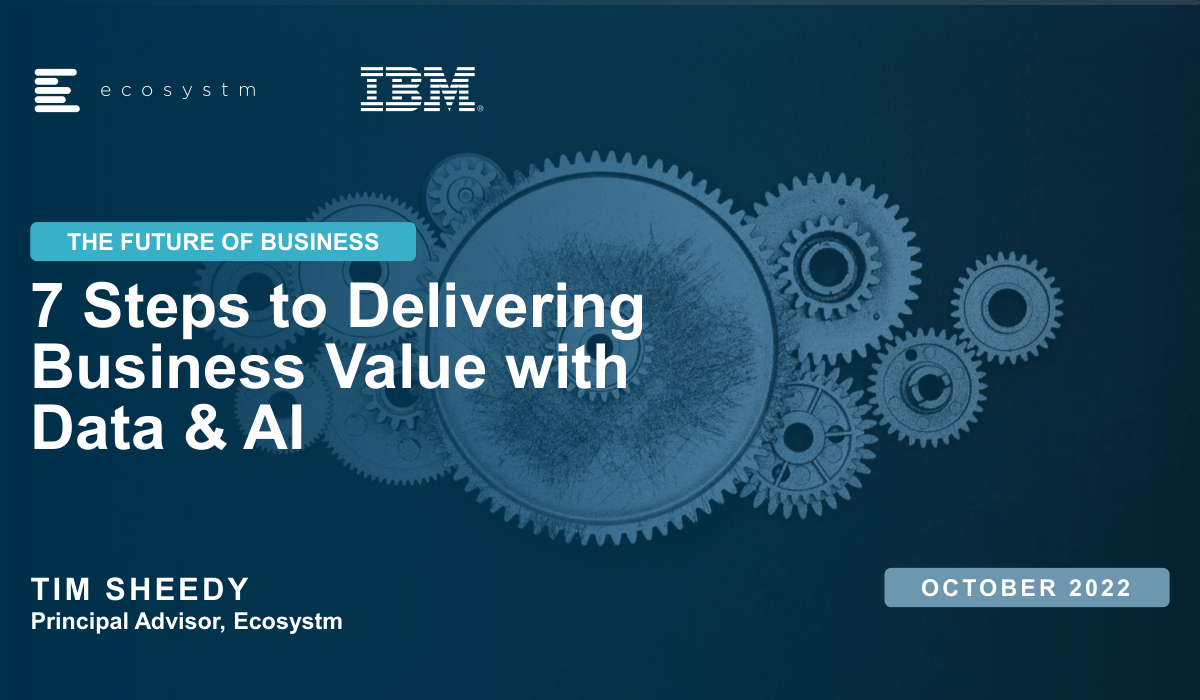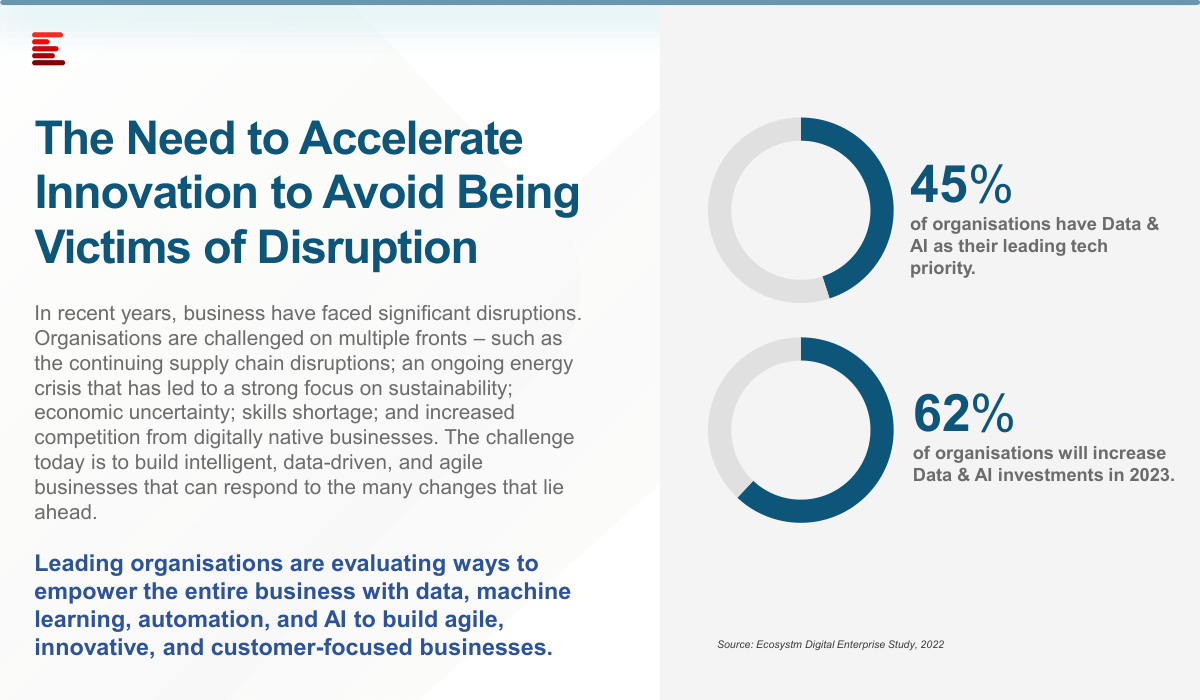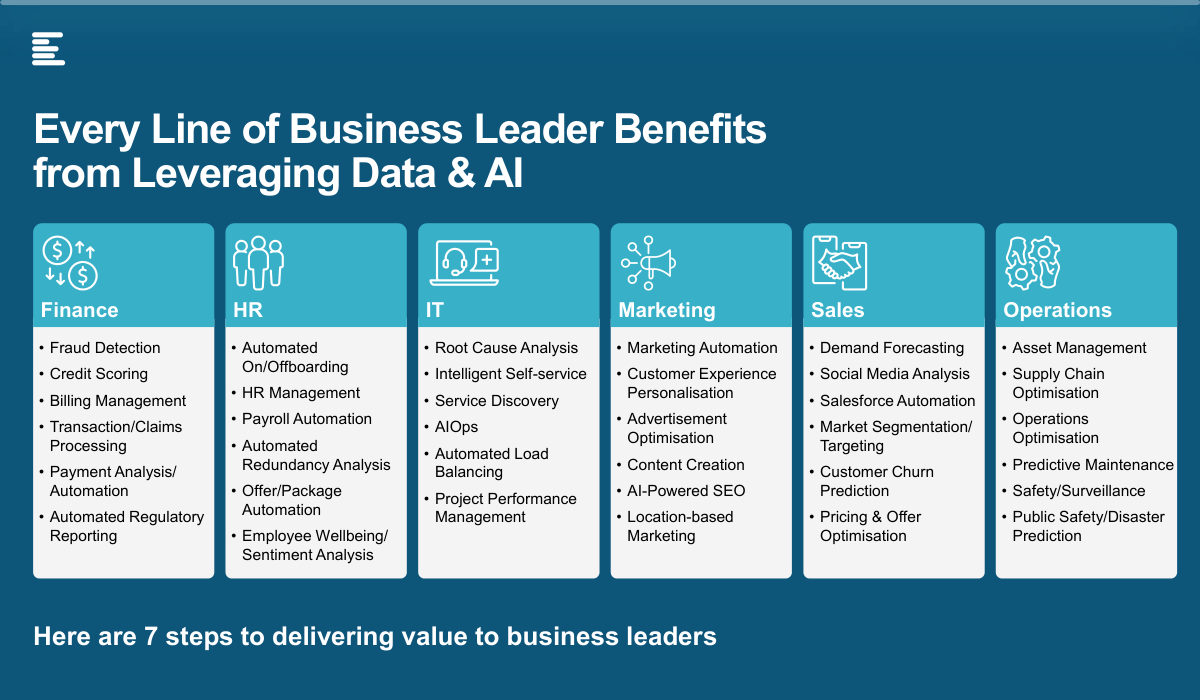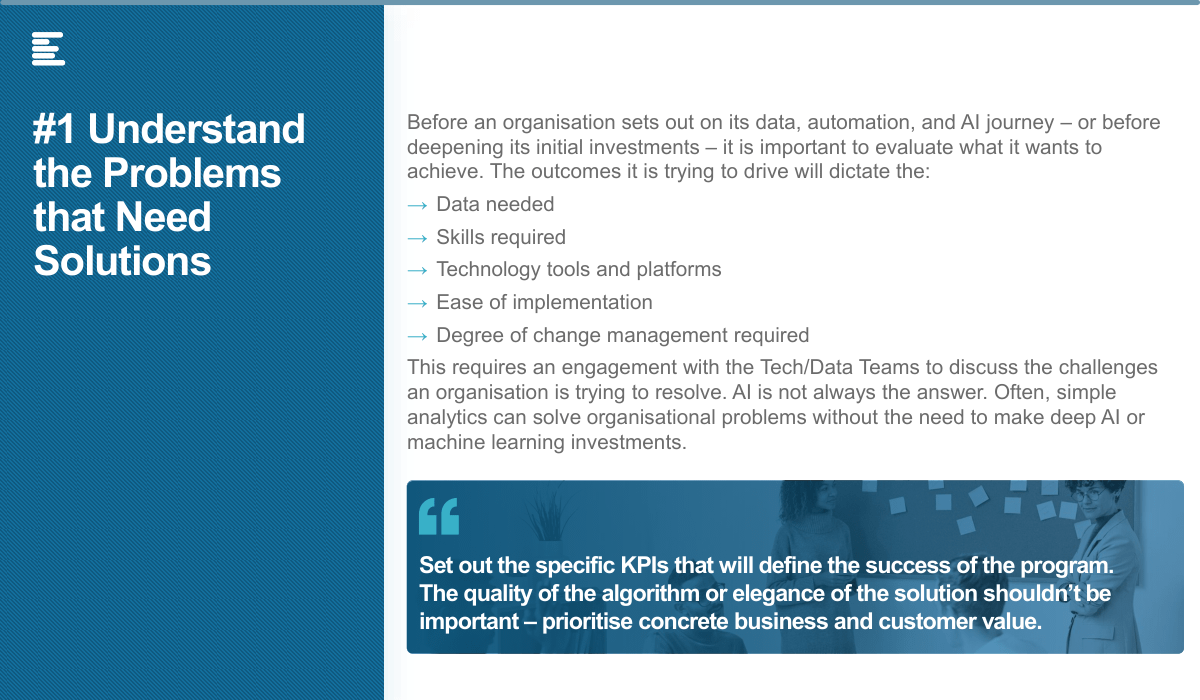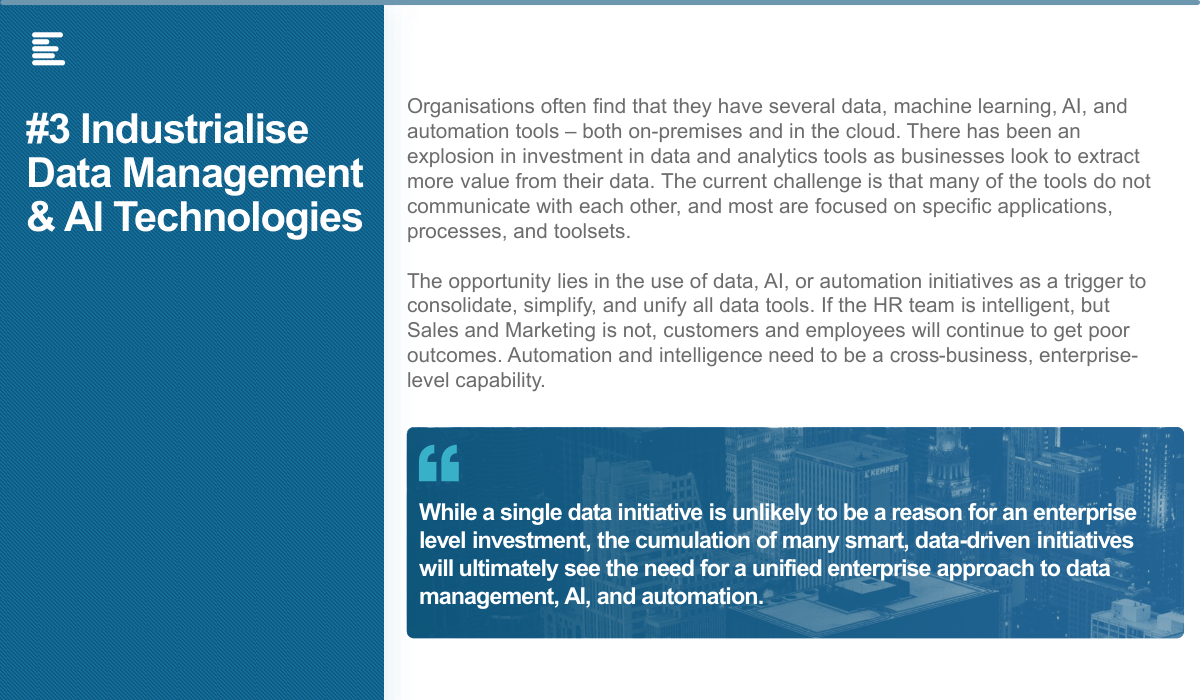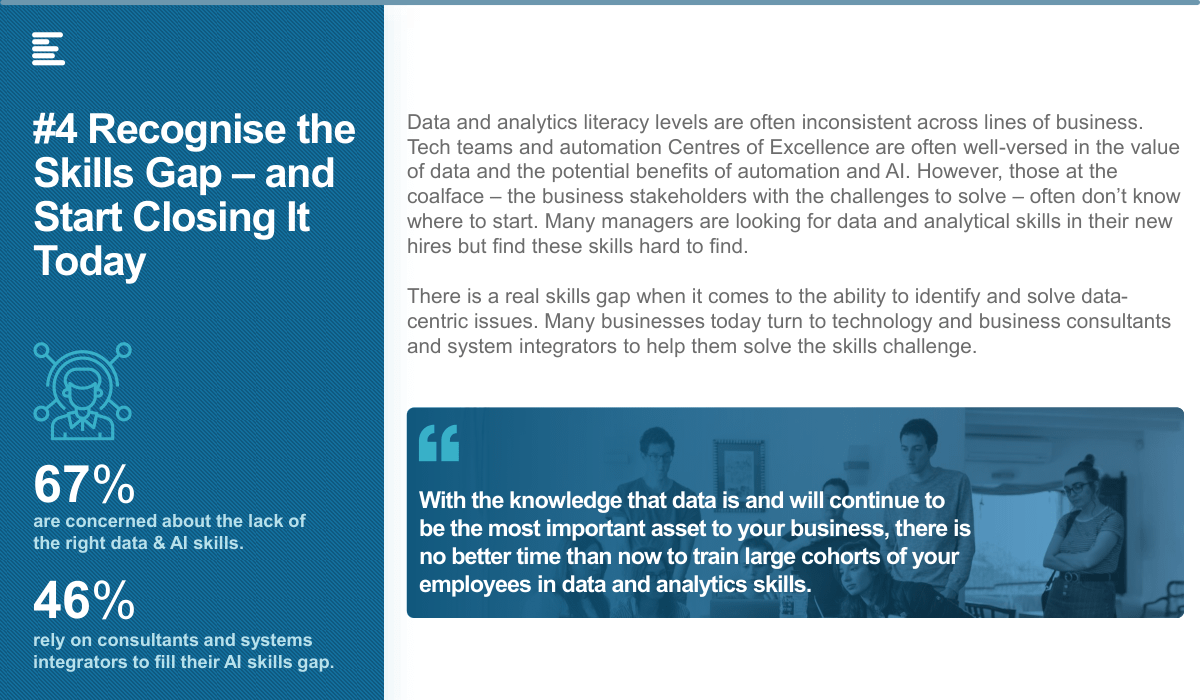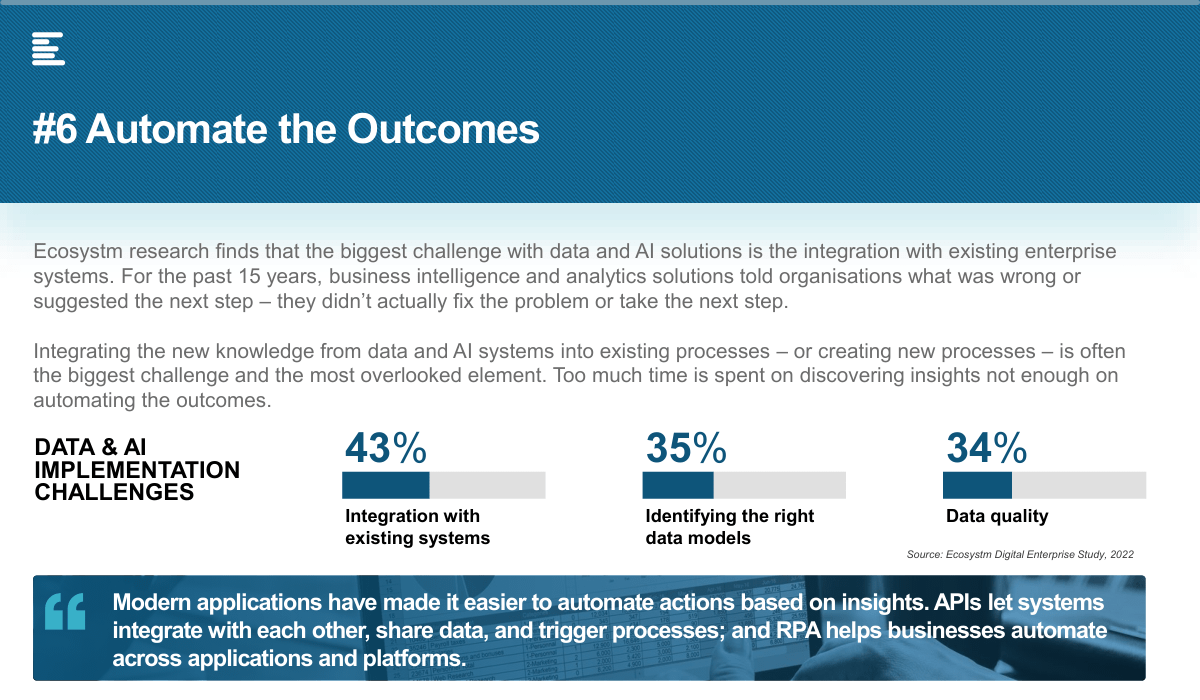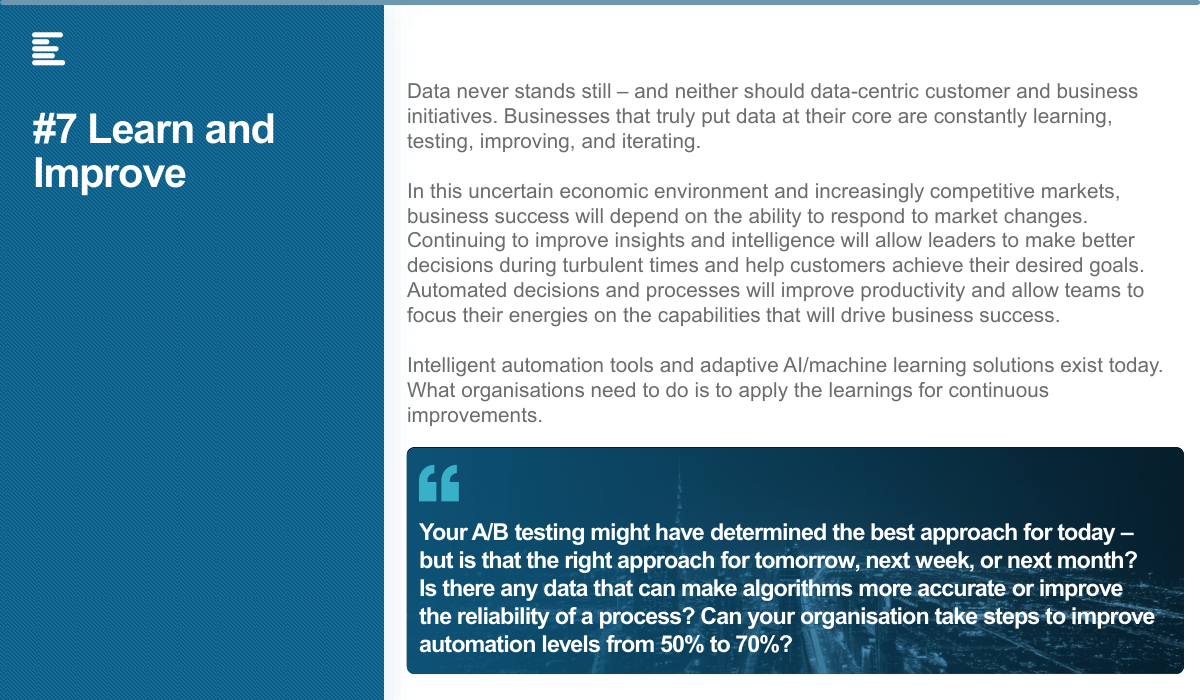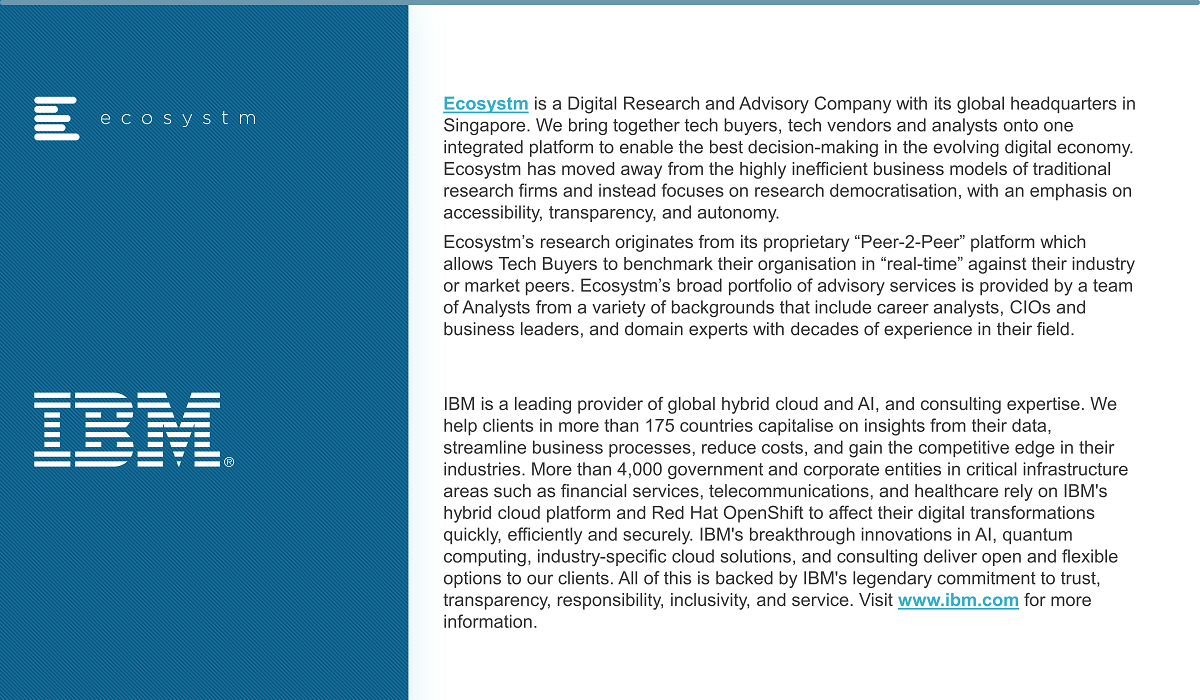 7-Steps-to-Delivering-Business-Value-Data-AI-1
7-Steps-to-Delivering-Business-Value-Data-AI-2
7-Steps-to-Delivering-Business-Value-Data-AI-3
7-Steps-to-Delivering-Business-Value-Data-AI-4
7-Steps-to-Delivering-Business-Value-Data-AI-5
7-Steps-to-Delivering-Business-Value-Data-AI-6
7-Steps-to-Delivering-Business-Value-Data-AI-7
7-Steps-to-Delivering-Business-Value-Data-AI-8
7-Steps-to-Delivering-Business-Value-Data-AI-9
7-Steps-to-Delivering-Business-Value-Data-AI-10
7-Steps-to-Delivering-Business-Value-Data-AI-111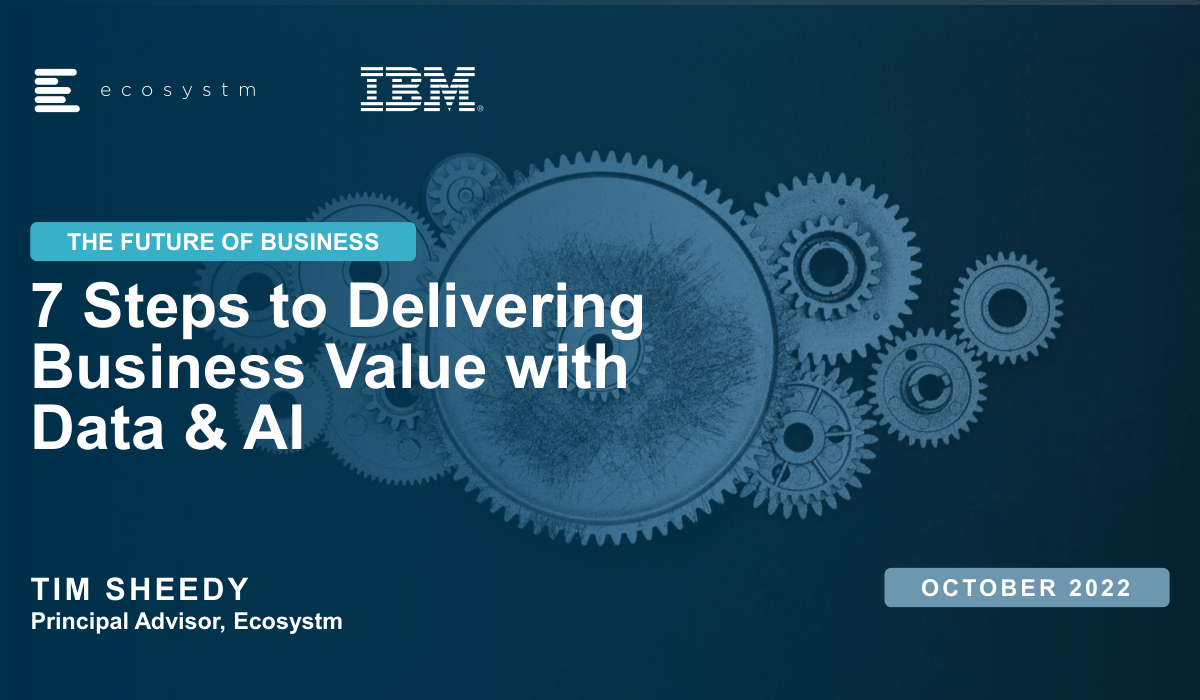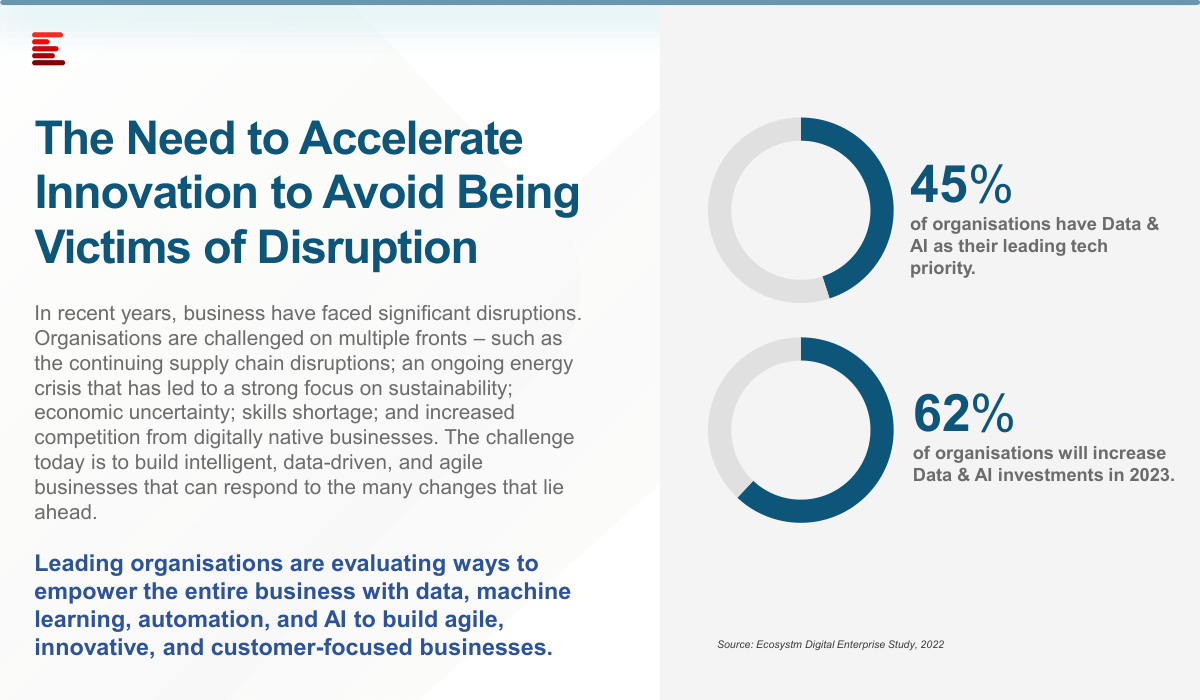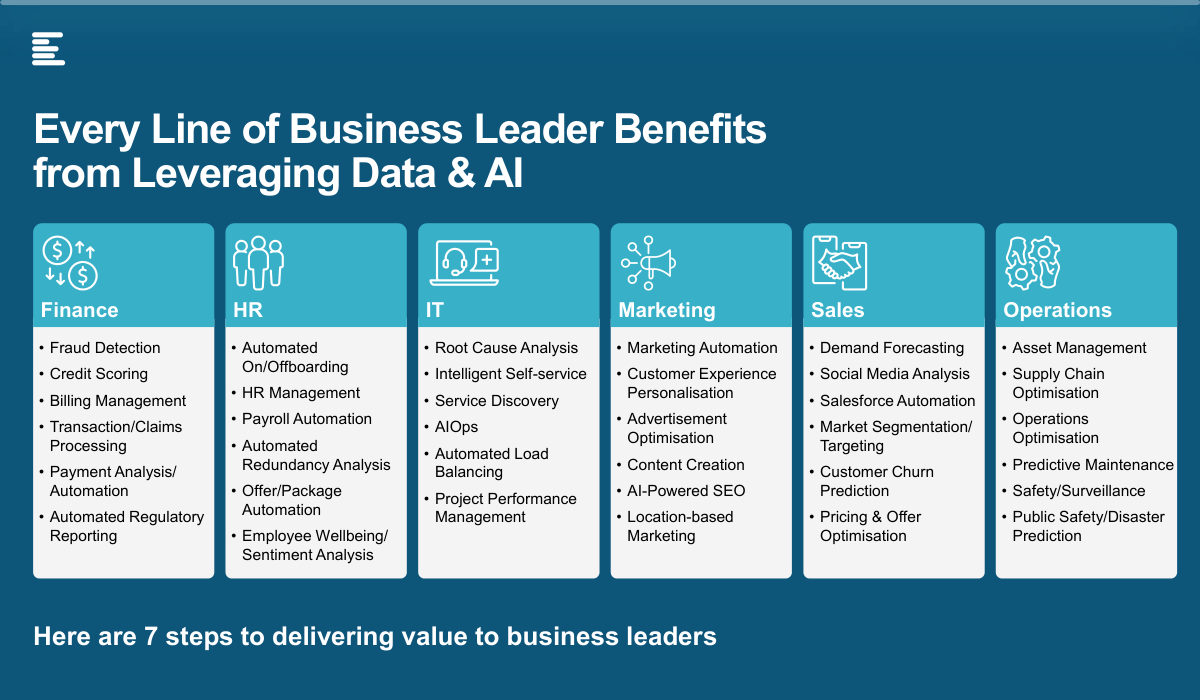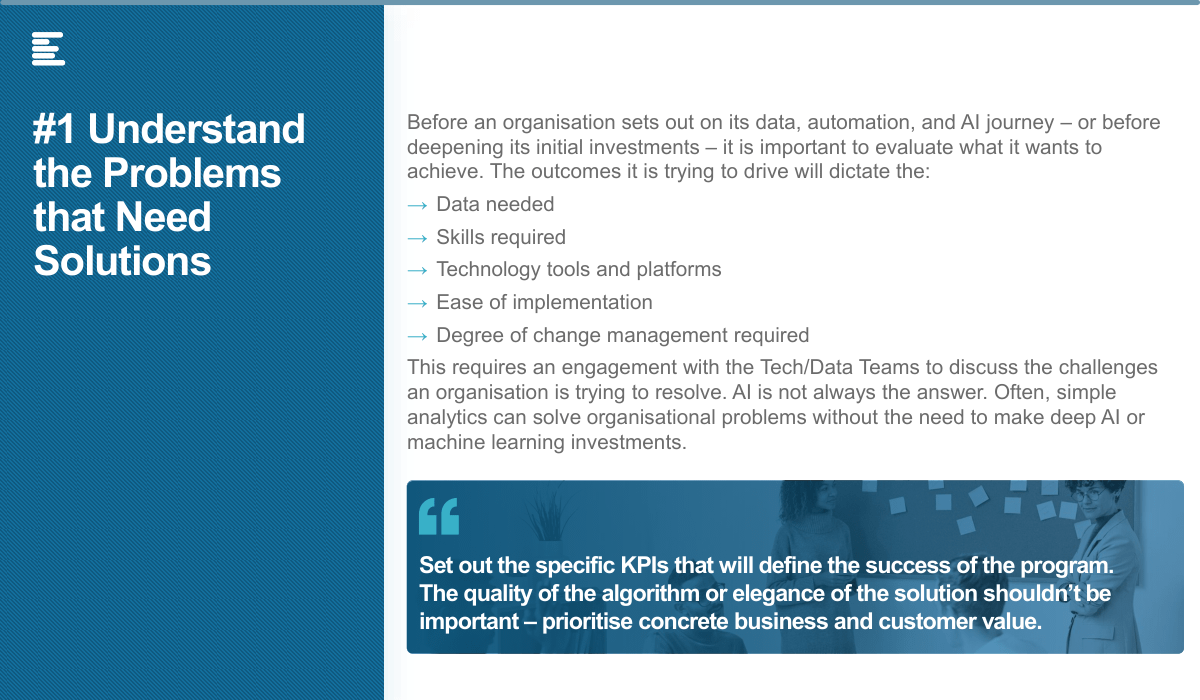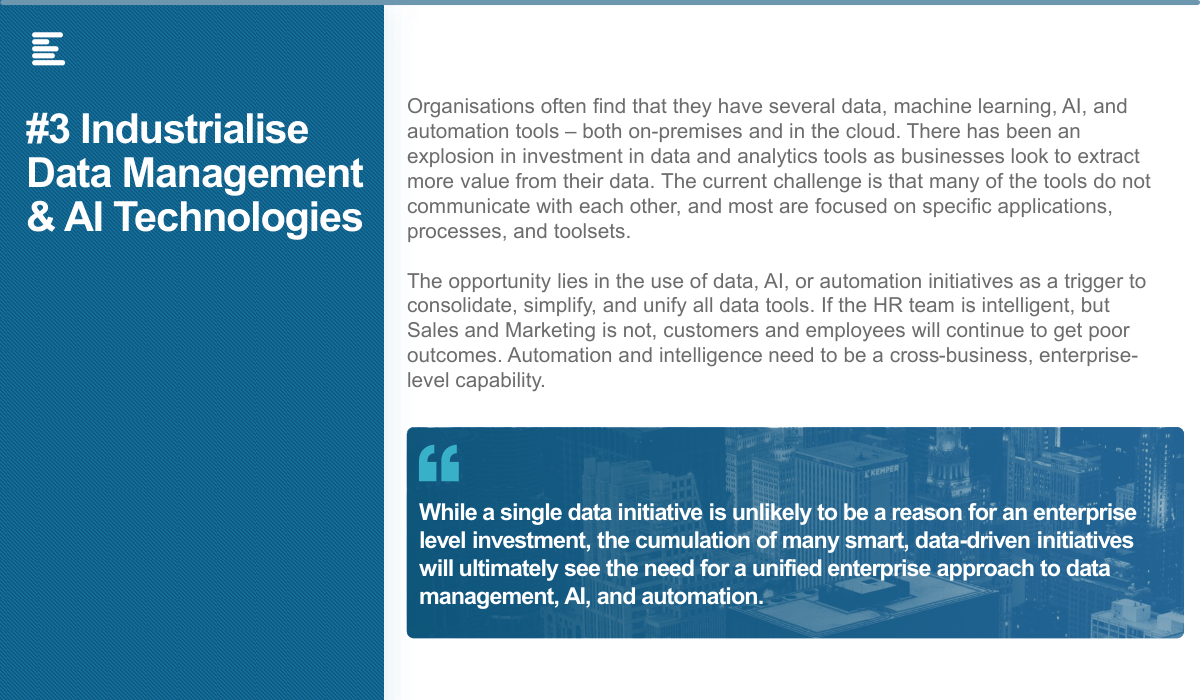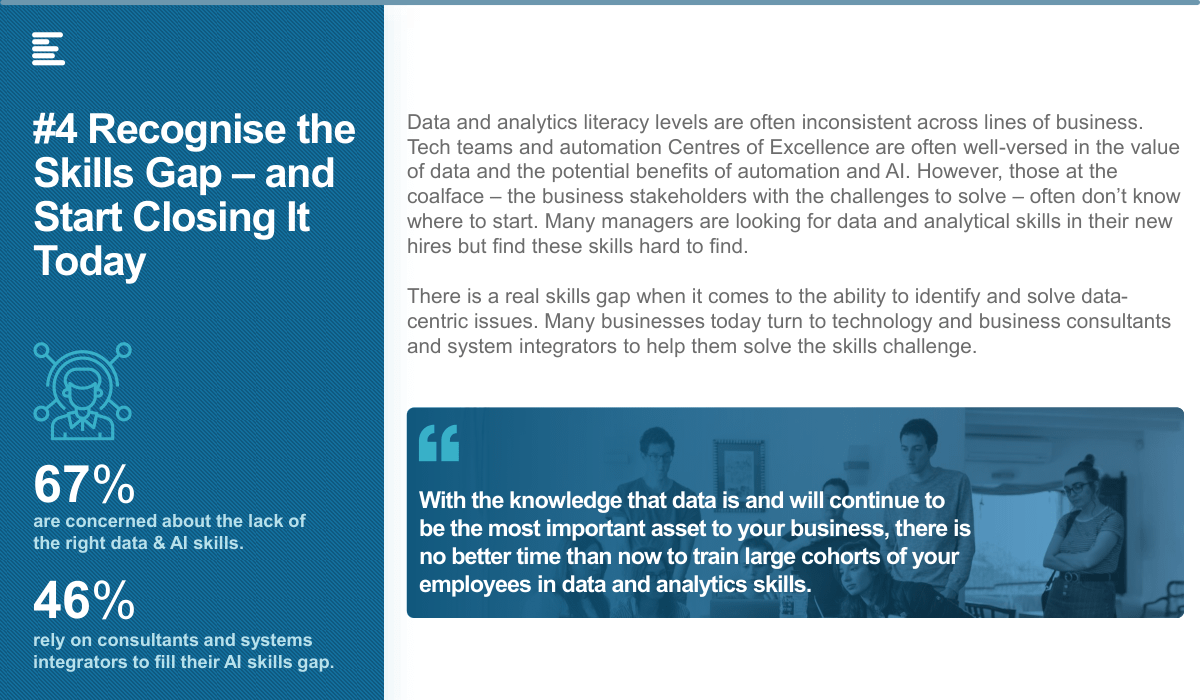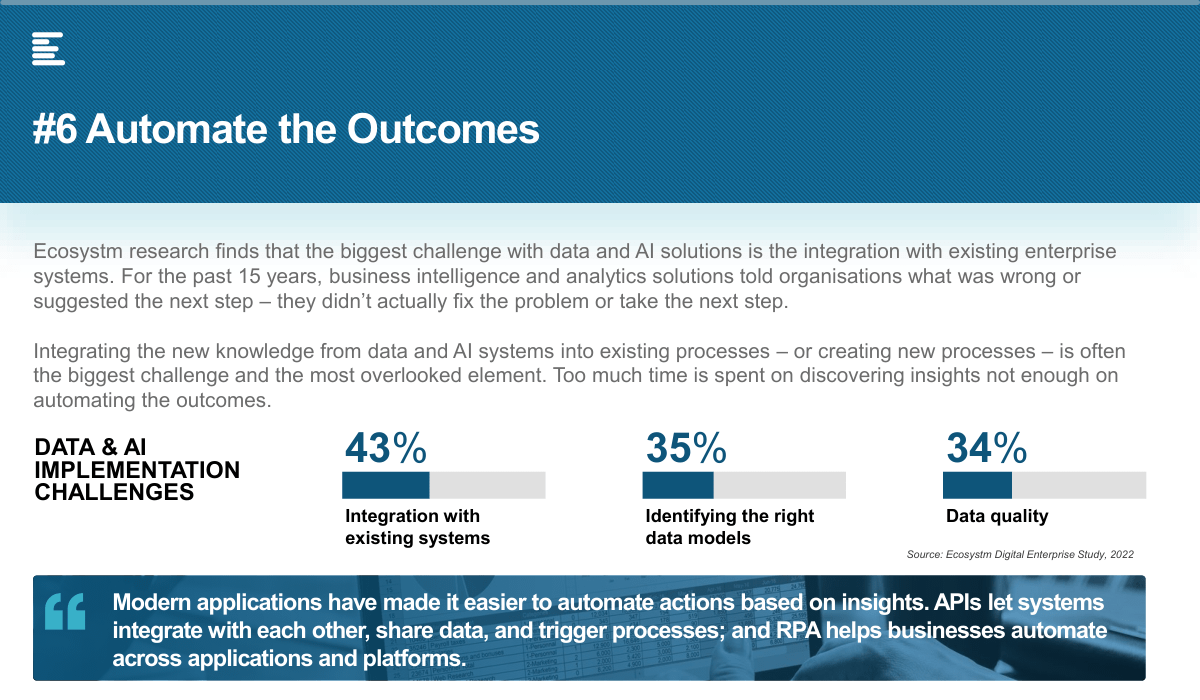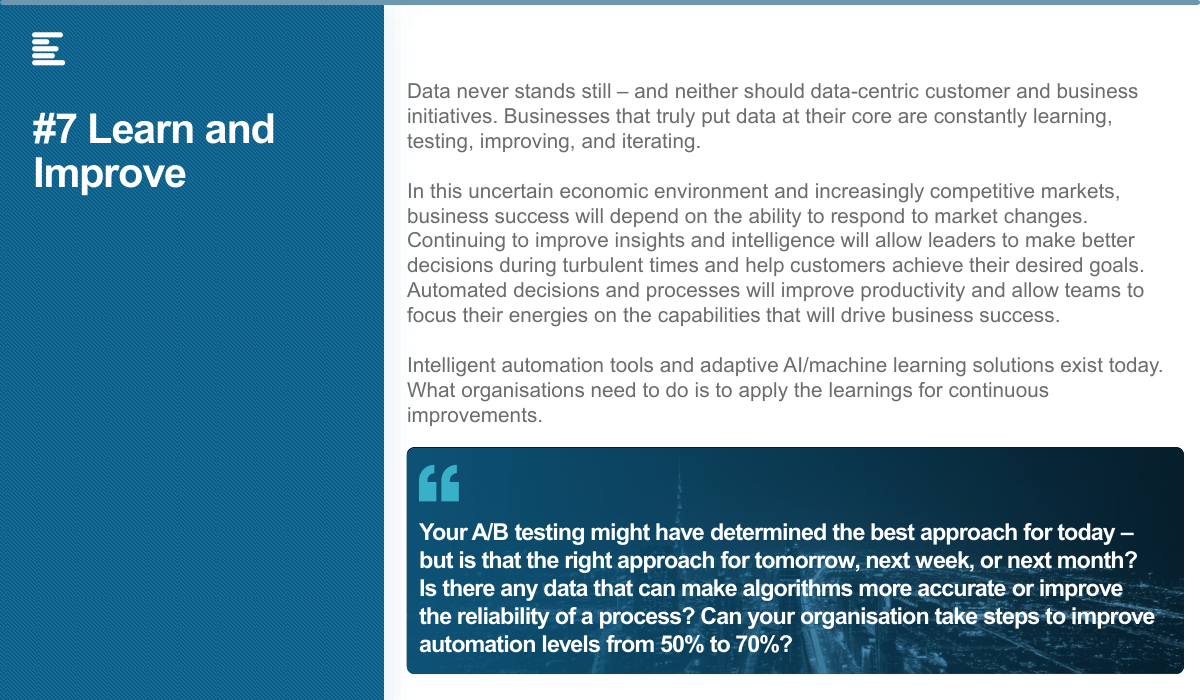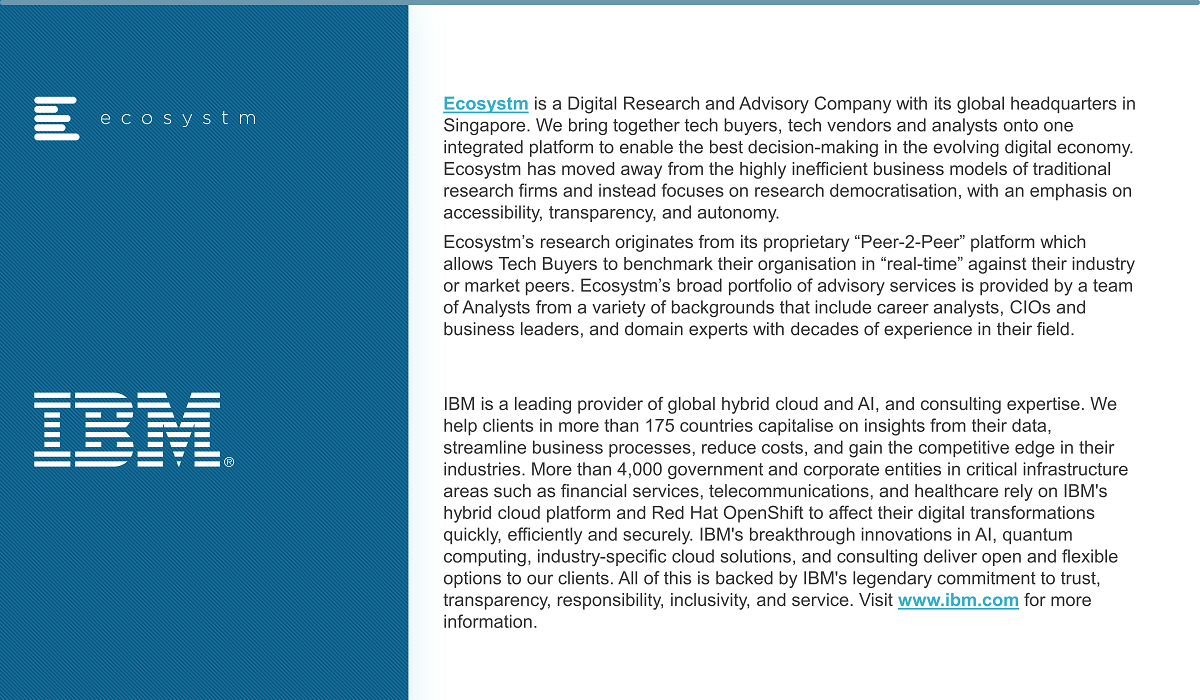 Download The Future of Business: 7 Steps to Delivering Business Value with Data & AI as a PDF