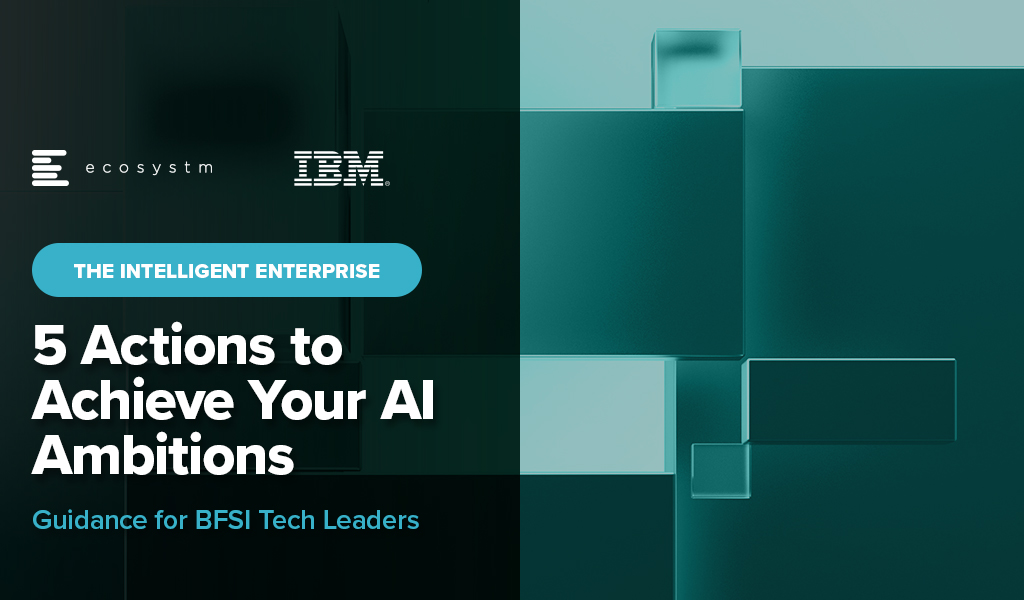 The Financial Services industry can benefit greatly from leveraging Data and AI technologies to enhance client value and innovation. BFSI organisations want to deliver AI-driven outcomes.​
However, many AI projects fail to deliver long-term business value. Leaders in the industry must overcome challenges such as​
Converting proofs of concept to scalable implementations ​
Deploying end-to-end AI and Data strategies​
Evolving business requirements​
Responding to emerging trends such as Generative AI.
As a technology leader in BFSI, here are ​5 ways you can help deliver on your organisation's AI ambitions.
Think in terms of outcomes – not use cases
Identify and eliminate digital debt
Build the right data platform architecture
Adopt a dual AI strategy
Be part of an innovation ecosystem
Read on to find out more.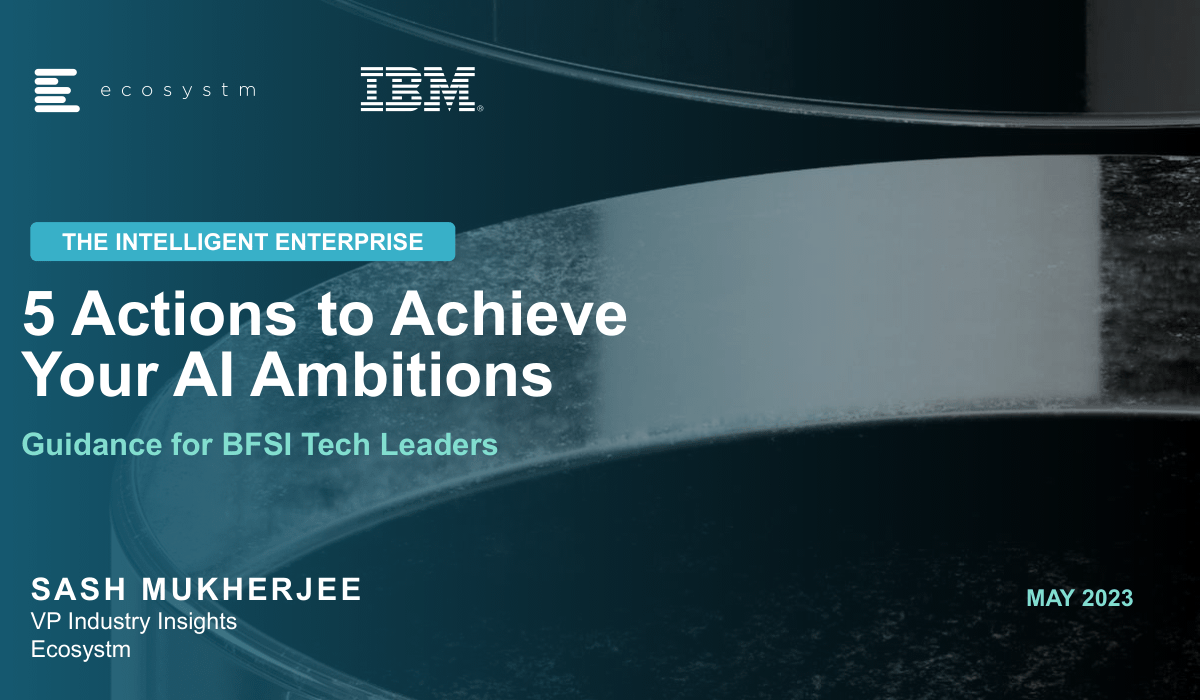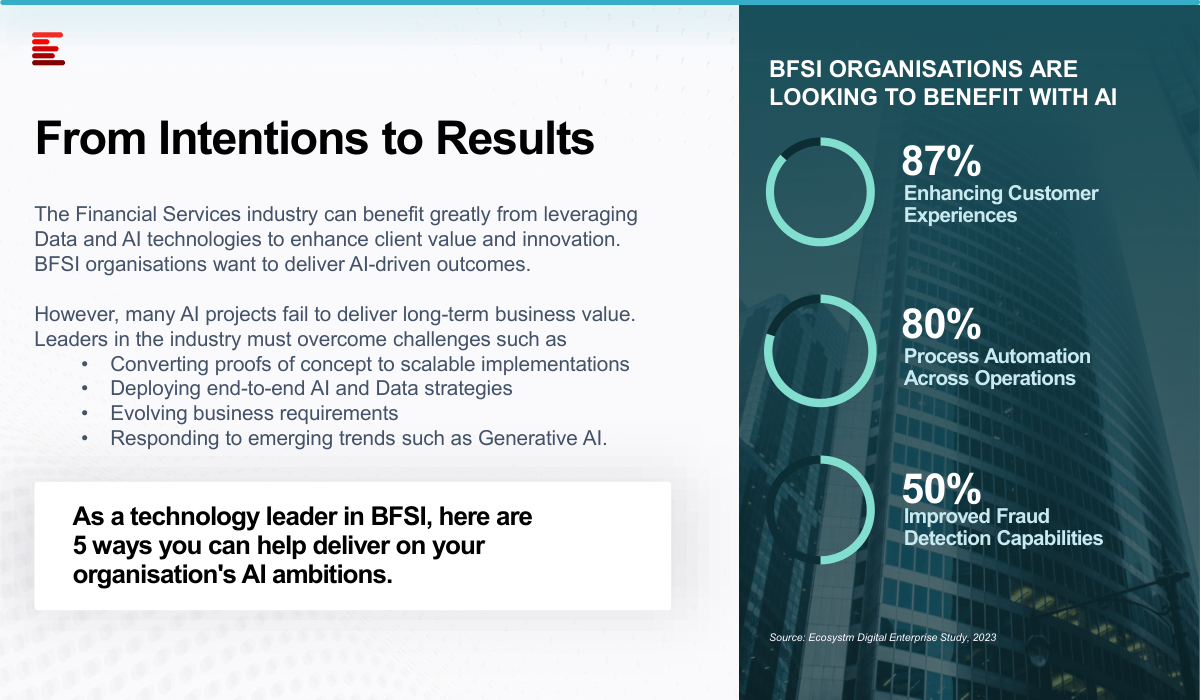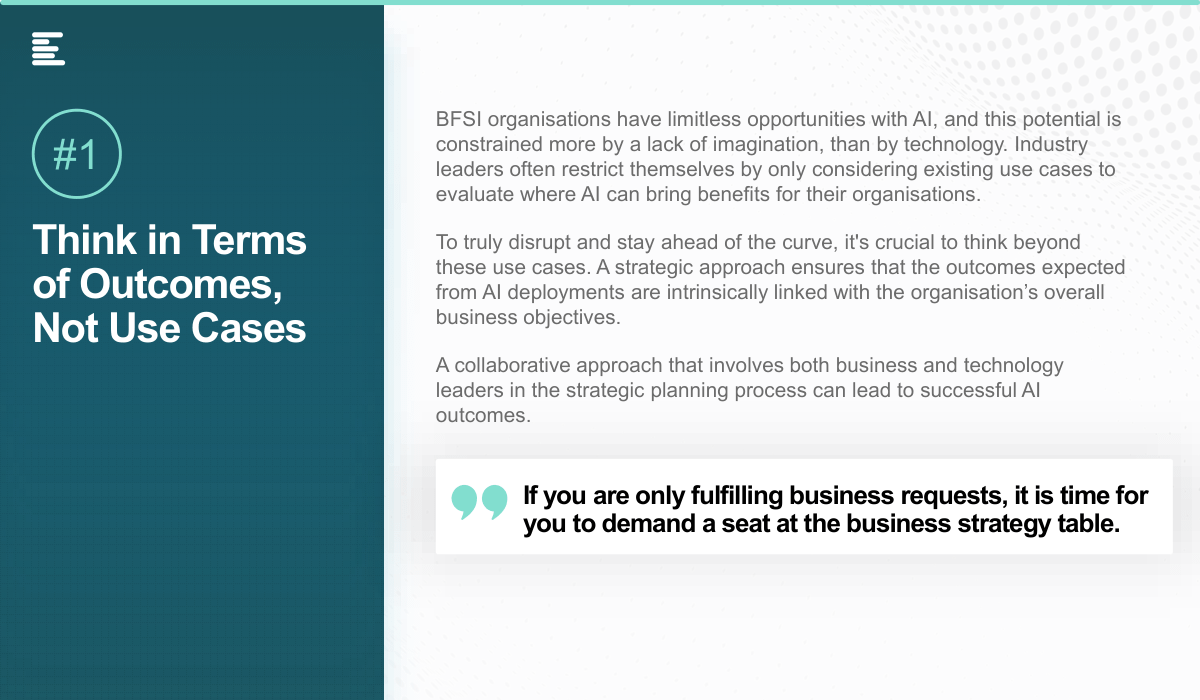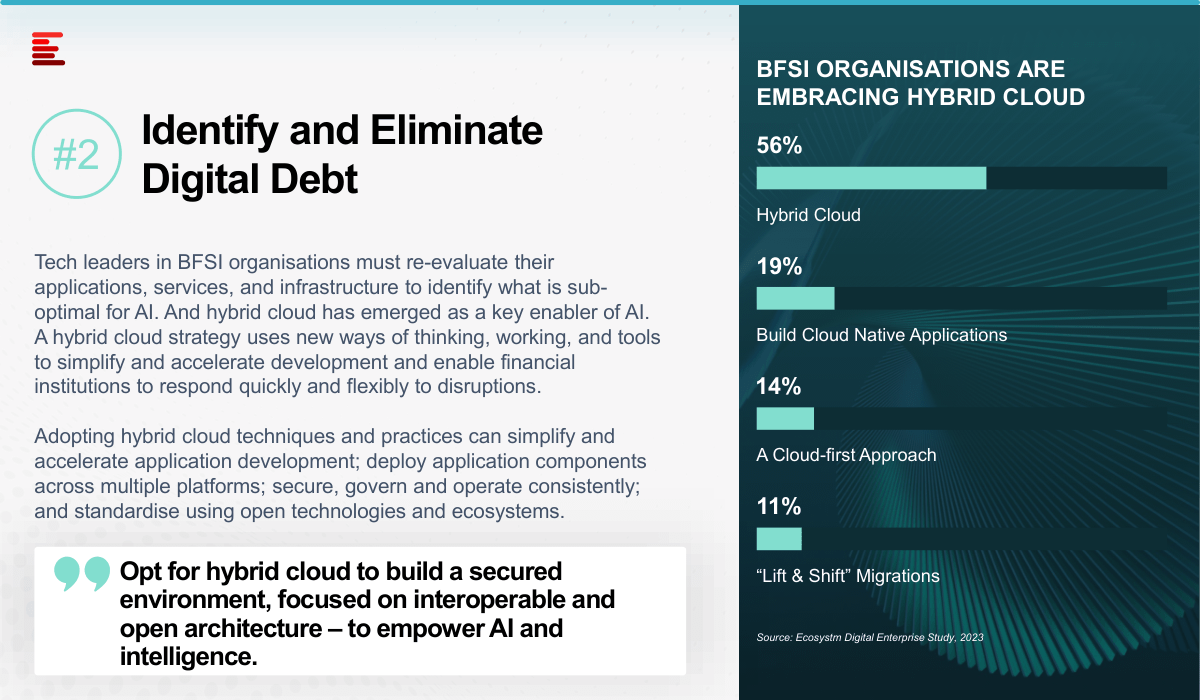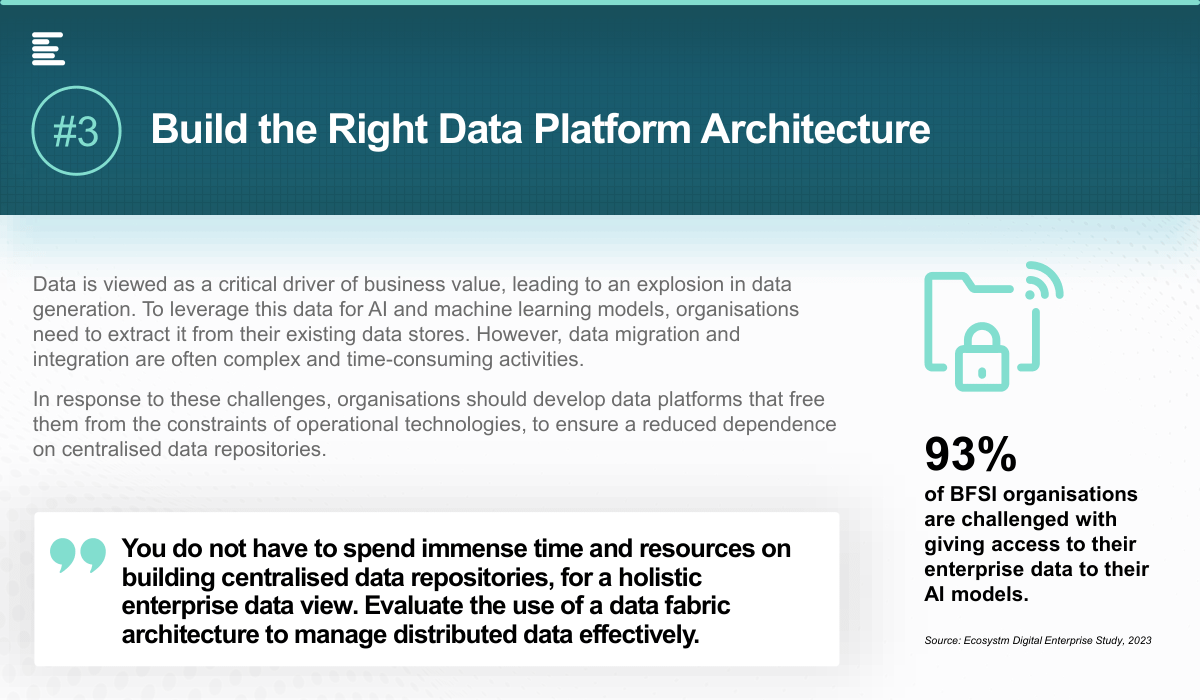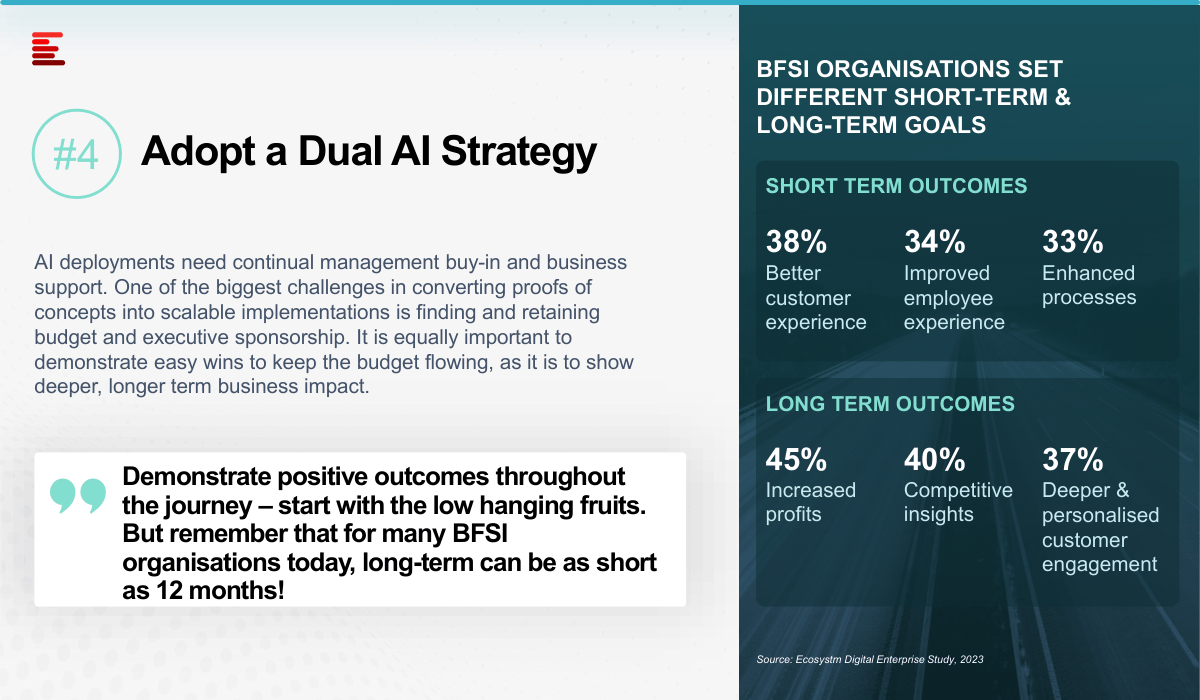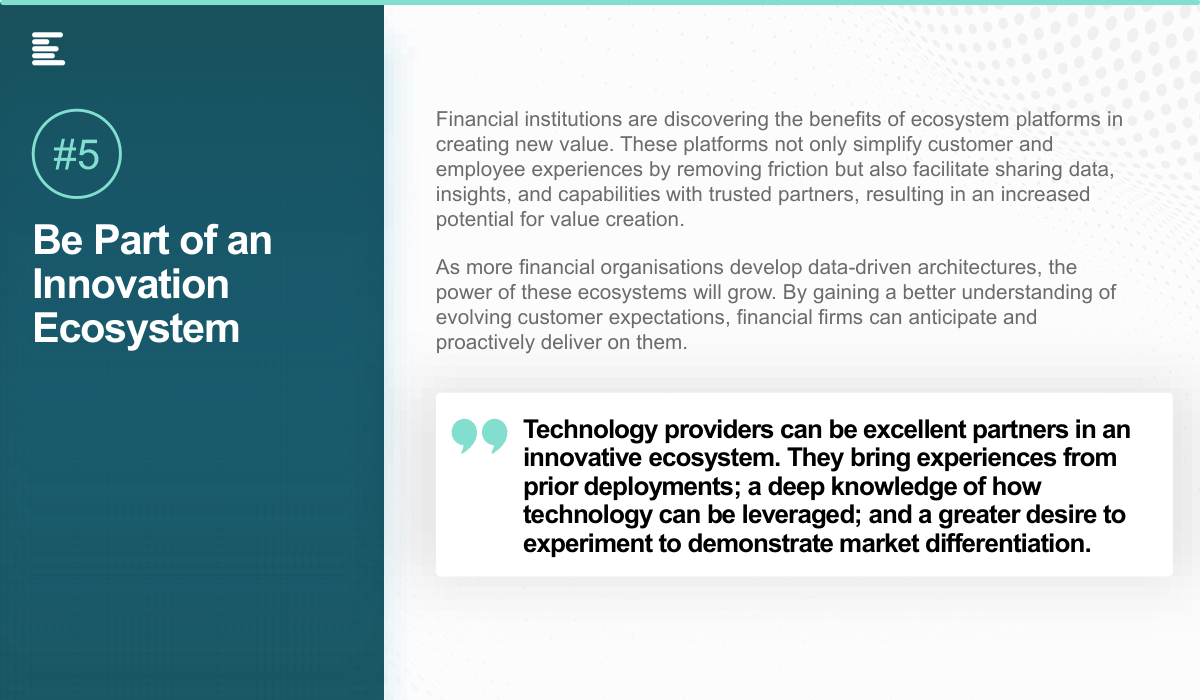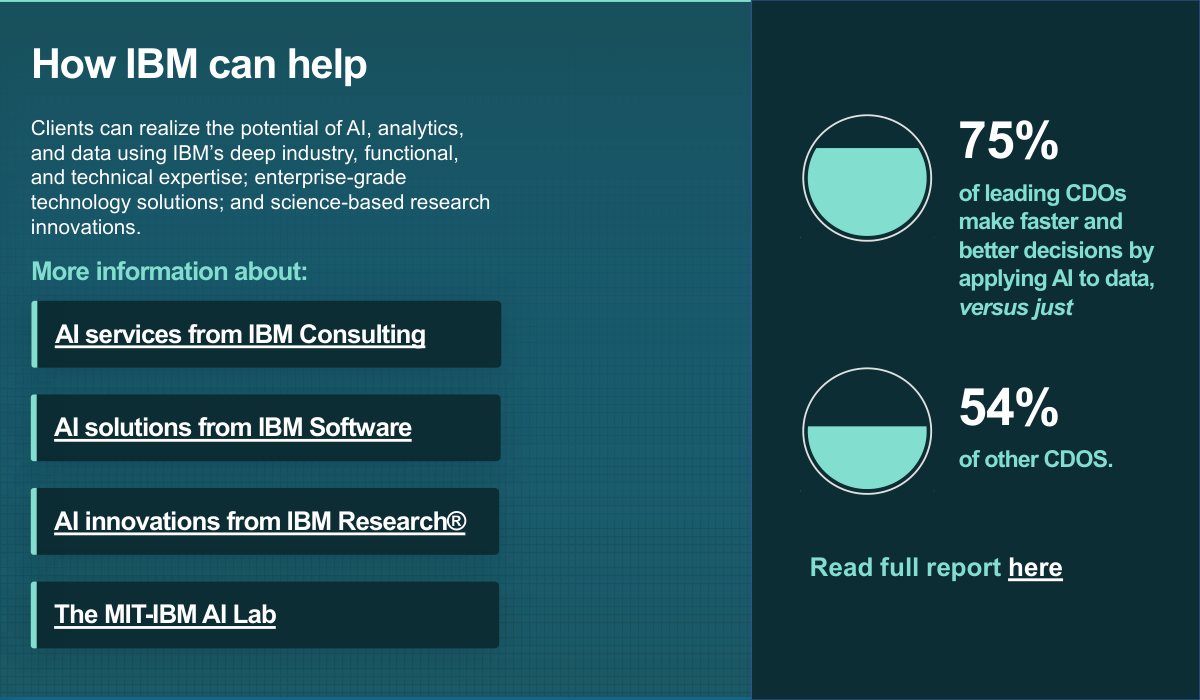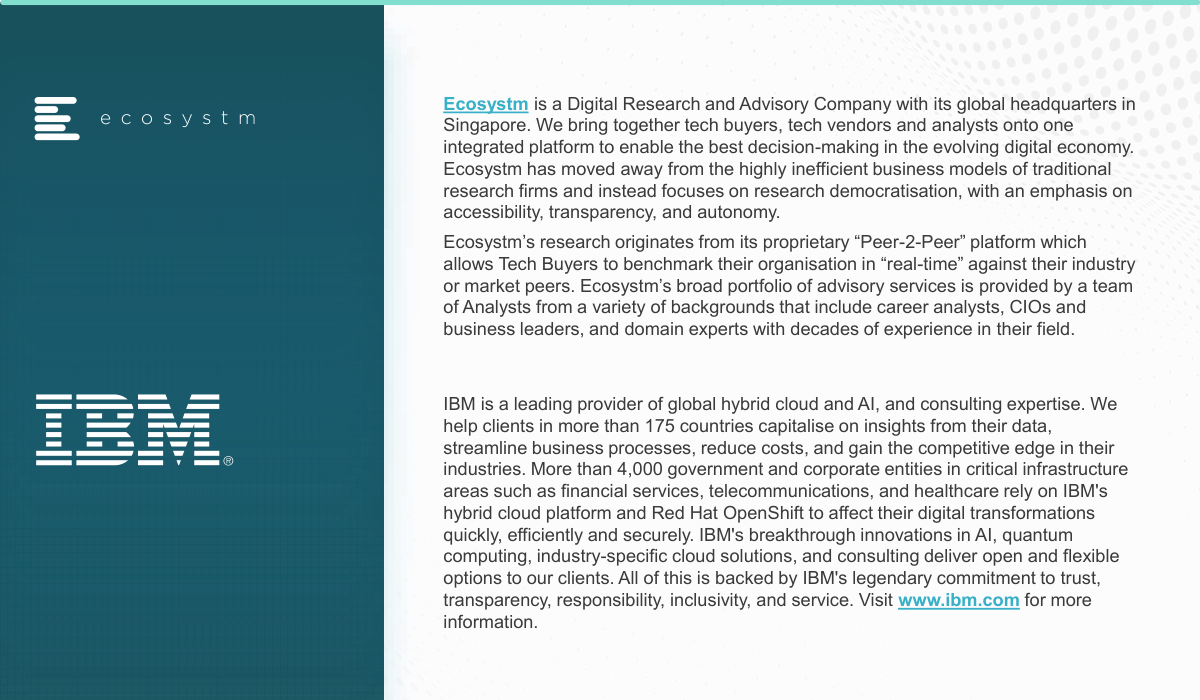 5-Actions-to-Achieve-Your-AI-Ambitions-1
5-Actions-to-Achieve-Your-AI-Ambitions-2
5-Actions-to-Achieve-Your-AI-Ambitions-3
5-Actions-to-Achieve-Your-AI-Ambitions-4
5-Actions-to-Achieve-Your-AI-Ambitions-5
5-Actions-to-Achieve-Your-AI-Ambitions-6
5-Actions-to-Achieve-Your-AI-Ambitions-7
5-Actions-to-Achieve-Your-AI-Ambitions-8
5-Actions-to-Achieve-Your-AI-Ambitions-9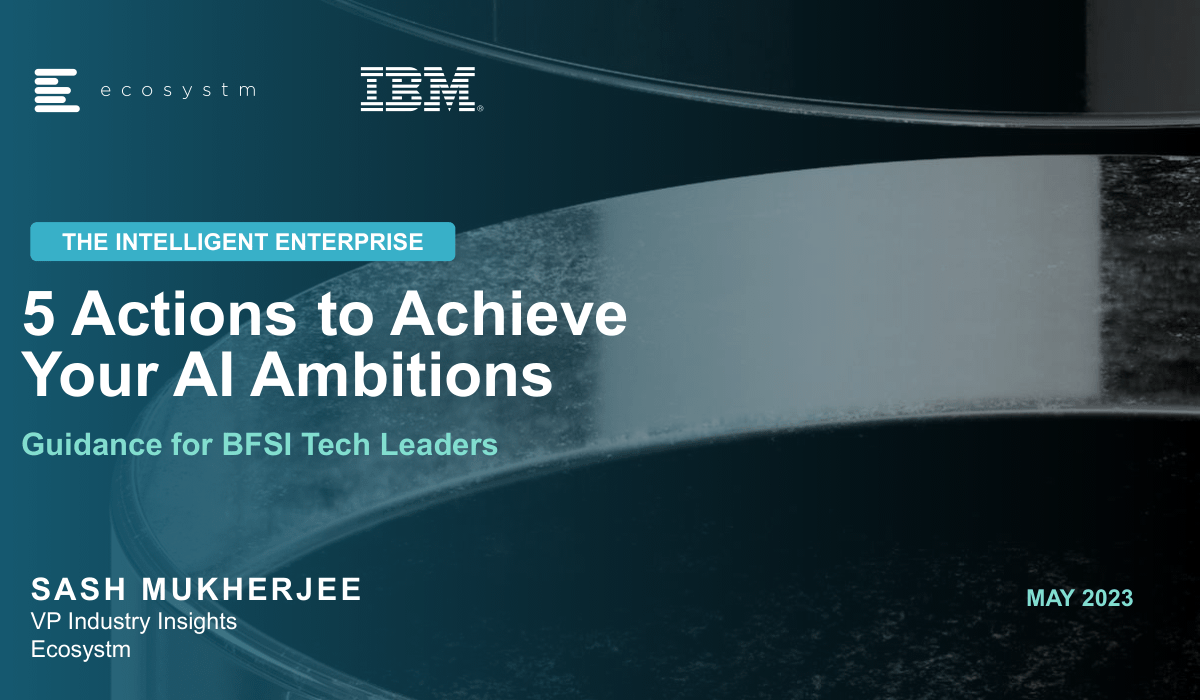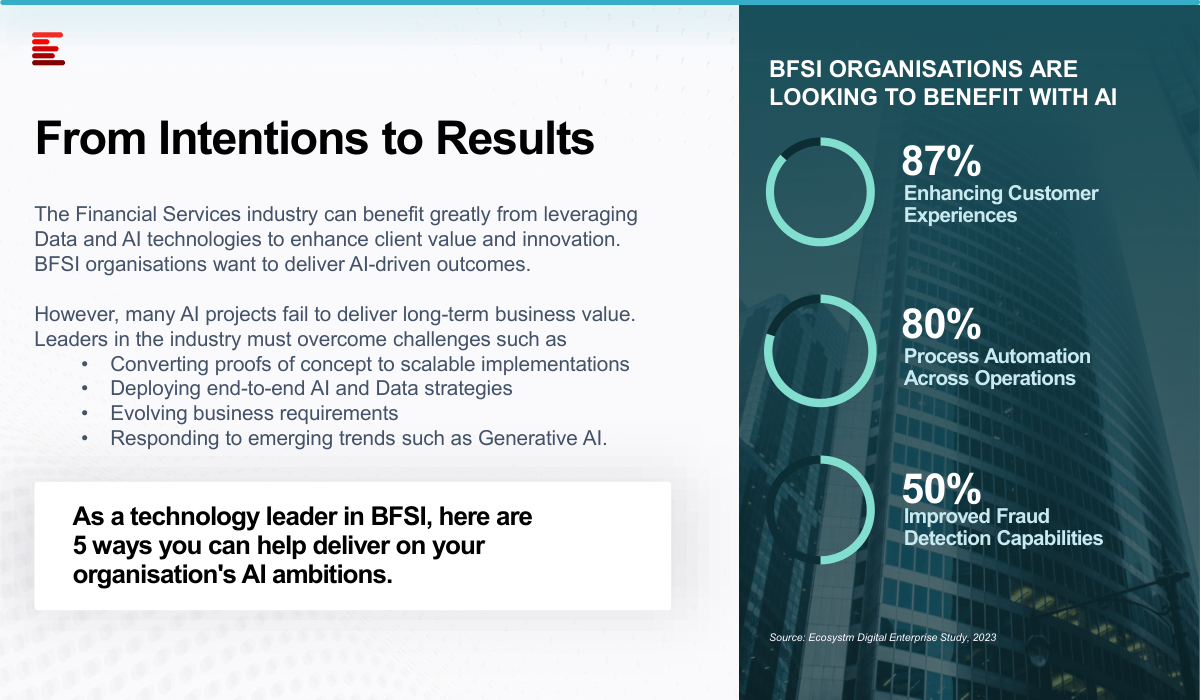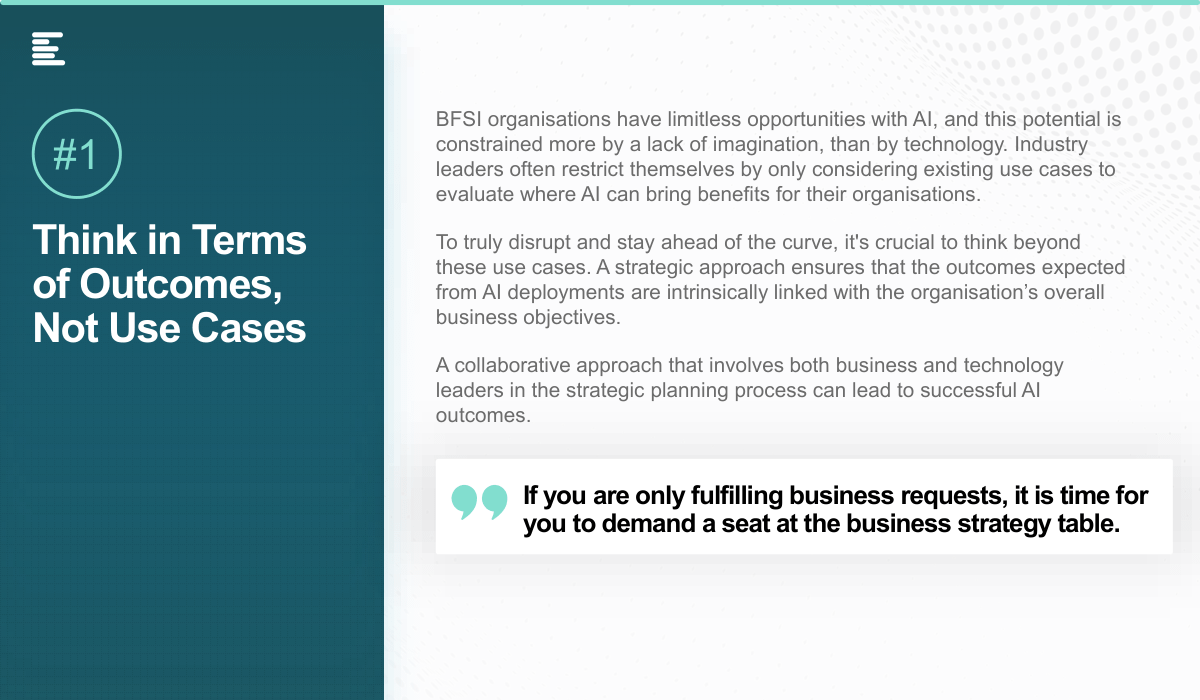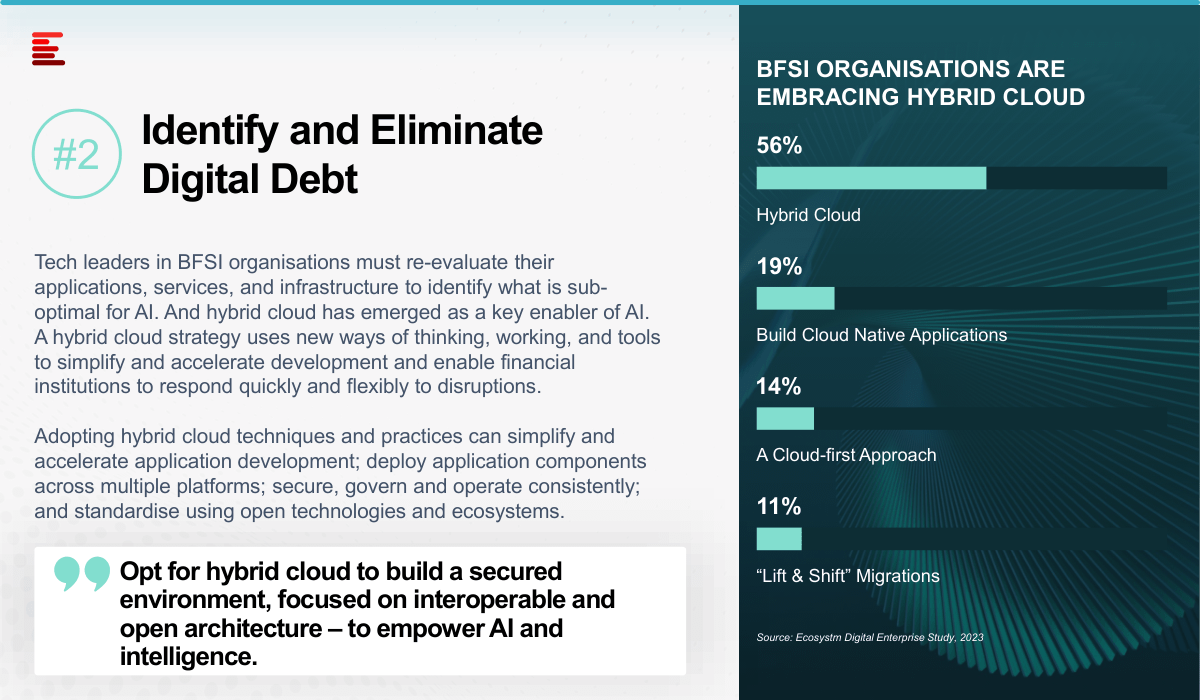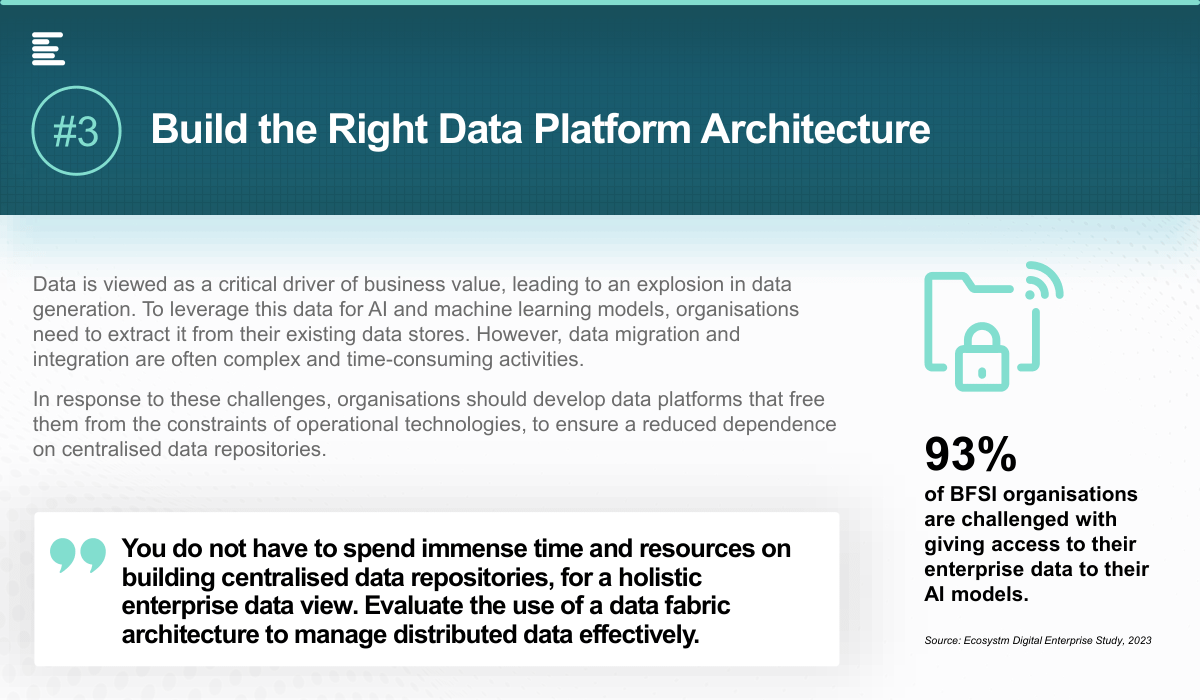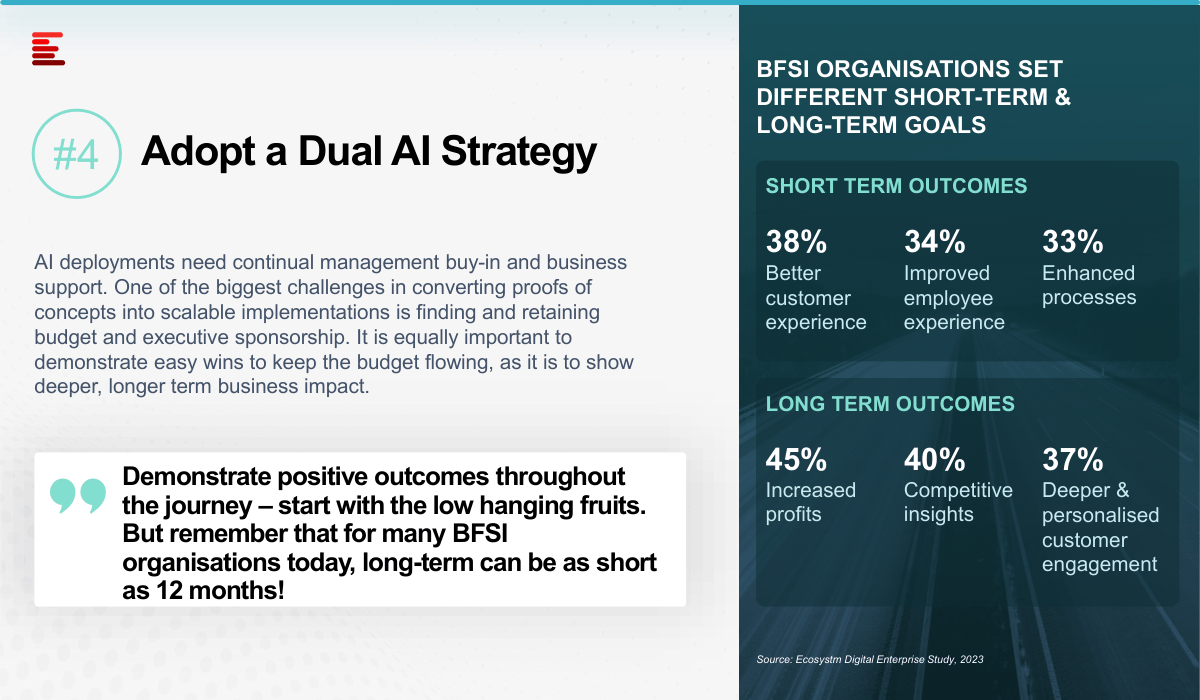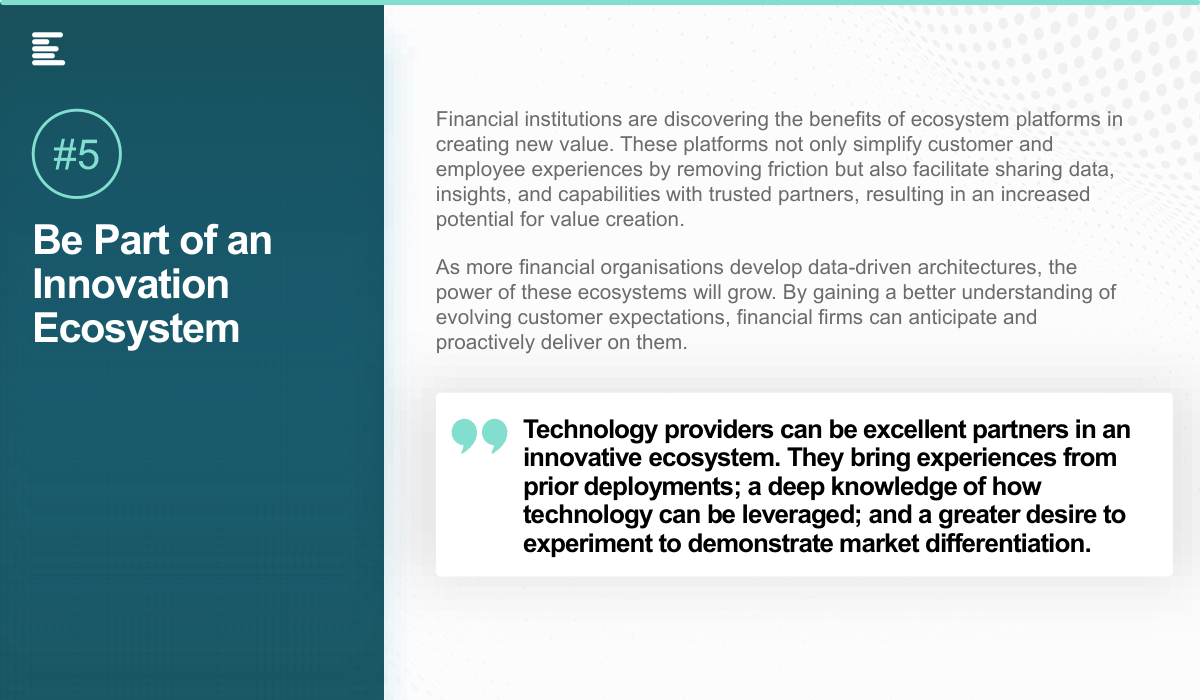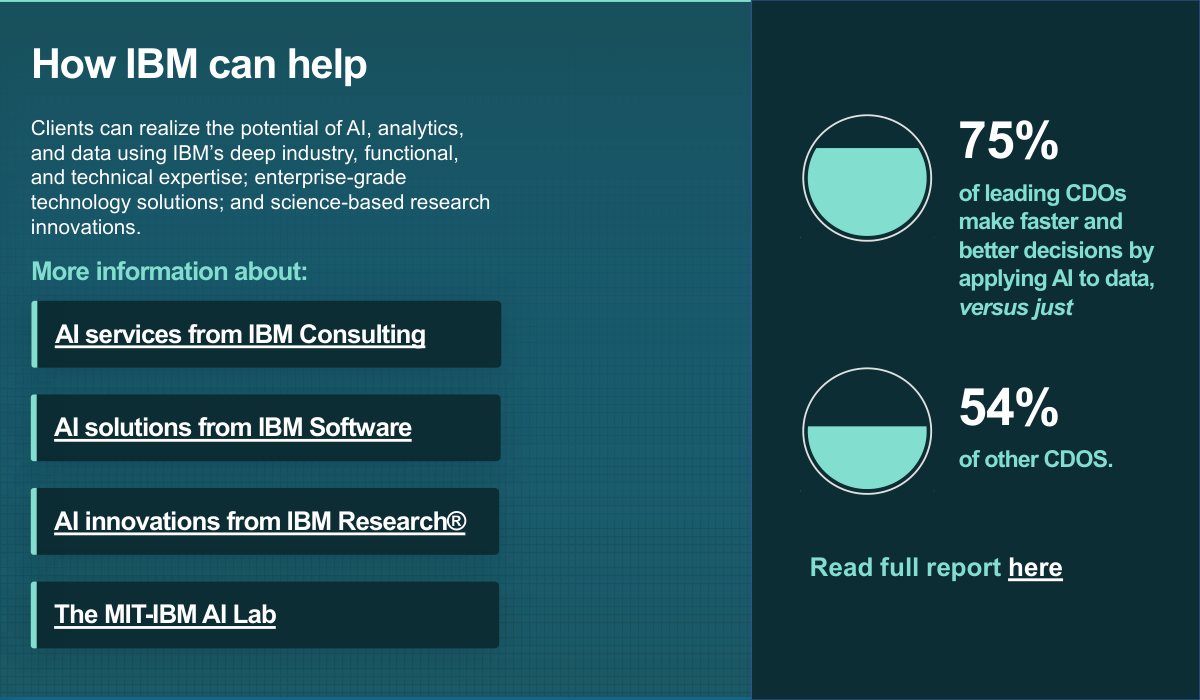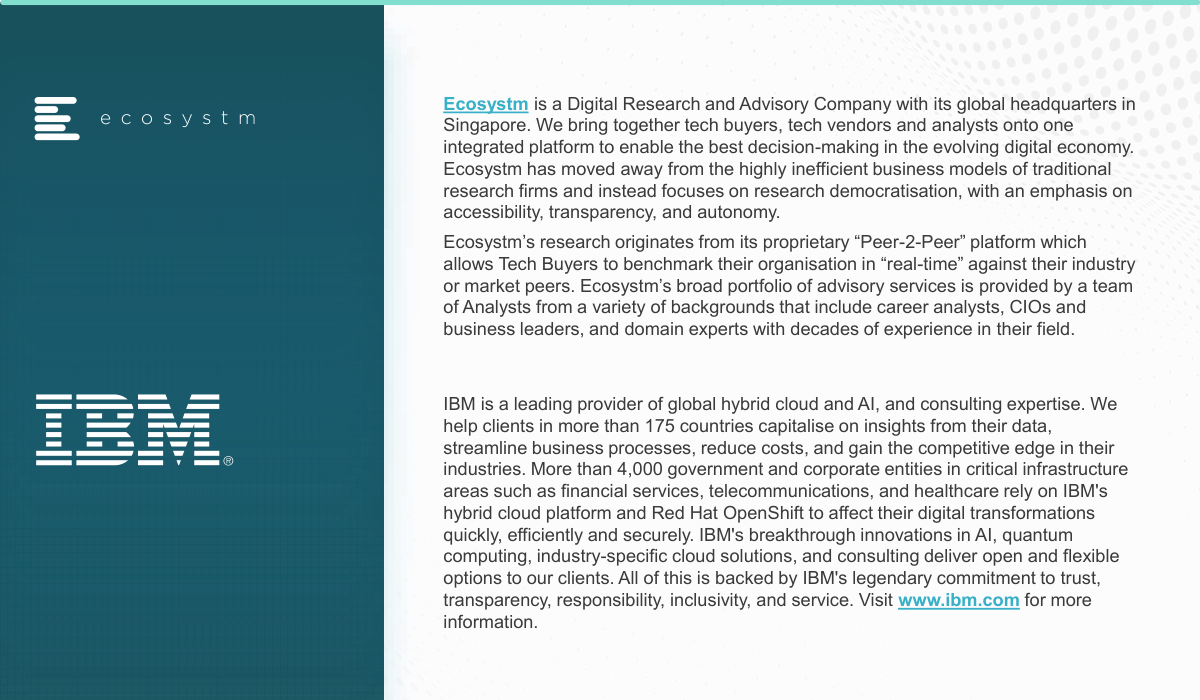 Click here to download '5 Actions to Achieve Your AI Ambitions​' as a PDF