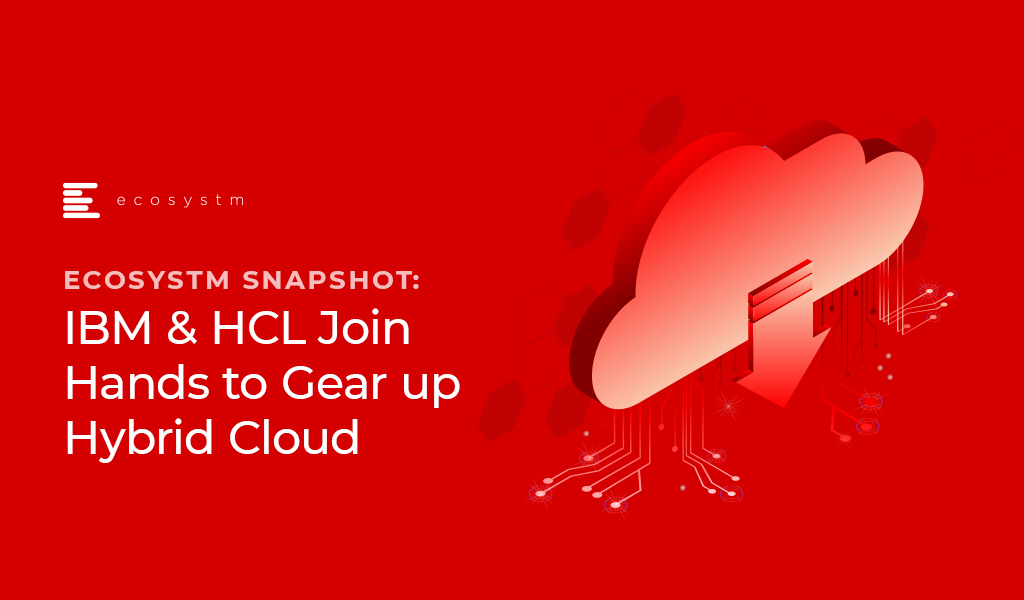 IBM is aggressively pushing their products and services with multiple partnerships being announced over the last few months.
In the recent announcement, HCL Technologies and IBM stated that they were collaborating to assist organisations on their hybrid cloud journey. The joint services will offer seamless integration of their customers' cloud across any private, public and on-premise environment. The hybrid cloud approach is aimed at eliminating the concerns of mixing the different cloud environments yet maintaining scalability and security. HCL will feature new refactoring and re-platforming services to allow organisations to migrate, integrate and manage apps and workloads on IBM's cloud.
Speaking on the subject, Phil Hassey, Principal Advisor ,Ecosystm, thinks that "the most attractive aspect of this collaboration is that it will bring together the best of both vendors. IBM has such a long history in Infrastructure Management, whereas HCL has – most particularly in the past 5 years or so – built up capability in the space."
The good news for tech buyers is that they will derive benefits from HCL's customer knowledge and hands-on approach with the combination of IBM technology, cloud and – of course – Watson. HCL has acquired significant IBM assets that they could extract more value from. The infusion of AI into hybrid cloud will lead to increased automation, improved outcomes and effective investments by clients.
When we look at the individual benefits to IBM and HCL from this deal, Hassey says, "IBM needs new customer logos and HCL can provide that. Conversely, IBM can provide larger enterprise clients to HCL. However, it is not a straight customer swap, they will work to maintain relationships independently."
IBM is pushing hard towards their plans to capture more market with many big deals announced recently – and undoubtedly many more yet to happen. It is well-documented that IBM has gone through many reinventions but is still deeply entrenched in many of the world's largest organisations. "IBM is such a large machine that different aspects and offerings are always operating at different speeds", says Phil. "It needs to accelerate the uptake of Watson, and Watson being available on any cloud will help this."
The hybrid cloud is desperately looking for big scale integration and transformation capabilities, so this agreement between HCL and IBM will hopefully help kickstart that.