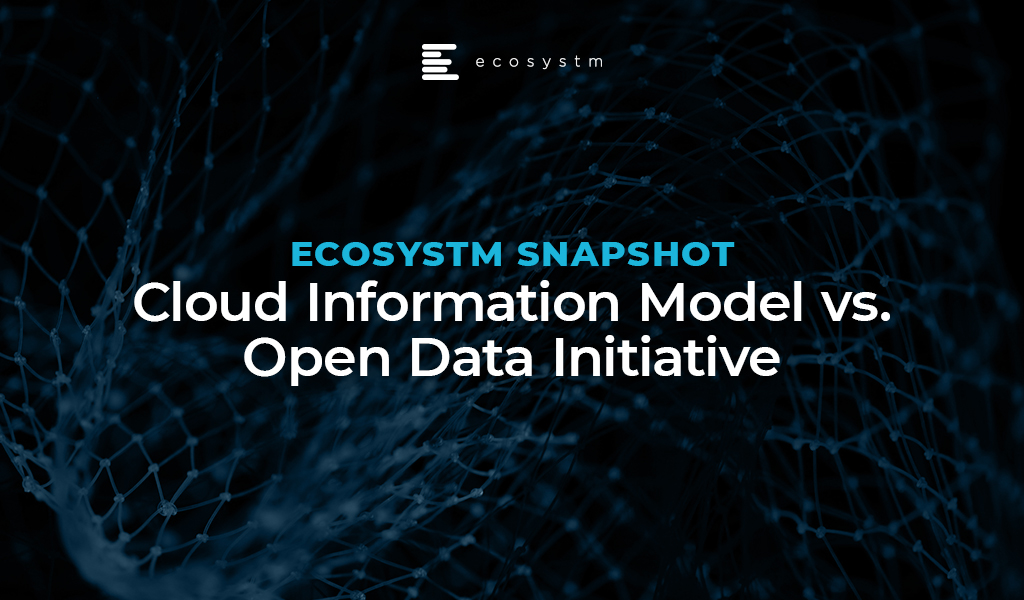 Organisations across the globe are increasingly moving their infrastructure, storage and computing capabilities on the cloud. With the adoption of different cloud models and modernisation of computing and data storage practices, cloud providers have formed their own data models and technology stacks making interoperability difficult. This brings a lot of challenges for developers to create and run applications across different cloud environments.
Establishing the Open-source models for data interoperability
To remove the hurdles of information created by different cloud providers, AWS, Genesys, and Salesforce have come together with the Linux Foundation's joint Development Foundation (JDF) to create a Cloud Information Model (CIM). This program comes shortly after Microsoft, SAP and Adobe announced the Open Data initiative.
The operation of these two data models is quite similar. Indeed, they allow both to store data and to apply a common open model.
Cloud Information Model vs. Open Data Initiative
What's Cloud Information Model (CIM)
Cloud Information Model (CIM) is based on open-source standards that will standardise data interoperability across cloud applications and the environment. CIM will work on MuleSoft's open-source modeling technology which will provide various file formats to work with varying applications. The new open-source data model will reduce the existing complexities of migrating data across cloud applications. The model aims to form interoperability guidelines to improve the working of POS Systems, digital marketing platforms, Contact centres or CRM platforms.
Instead of creating custom code, developers can implement the CIM and quickly be able to create data lakes, generate analytics, train machine learning models and translate data across systems. The model will be backed by an open-source community that will assist with faster and consistent development.
What's the Open Data Initiative?
Open Data Initiative is a common data model to eliminate costly and complex disconnected data silos. The three partners, Microsoft, Adobe and SAP will drive this by improving interoperability and data exchange amongst their platform and applications; Adobe Experience Cloud and Adobe Experience Platform, Microsoft Dynamics 365, SAP C/4HANA and S/4HANA.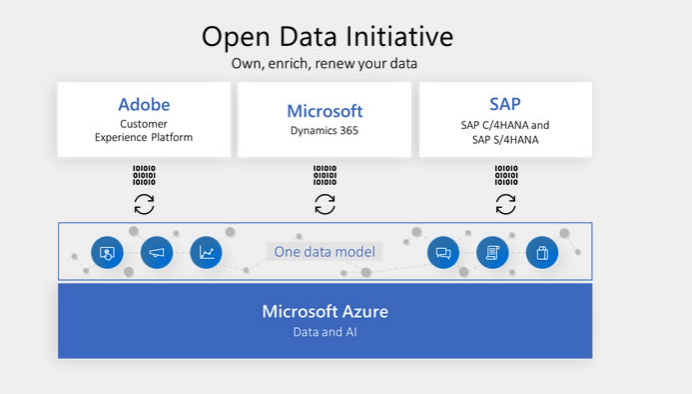 The program partners can easily leverage an open and extensible data model to extend solutions. This integrated data store will let customers explore more choices on applications development, building, and deployment.
Phil Hassey, Ecosystm Principal Advisor, says "whilst every partner brings along its own expectations and capabilities, the initiatives are looking to make the connection and flow of data easier through using open source models. In theory, this will accelerate solutions for clients and enable faster business outcomes if they are executed effectively and with positive intentions".
Two Competing Models, do we need both?
We currently have two separate models involving a competitive and closed environment, with Microsoft, Adobe and SAP supporting Open Data Initiative on one side whereas AWS, Genesys, and Salesforce backing up the Cloud Information Model (CIM) on the other end. They are both aiming to bring standardisation for data interoperability across various products. With two competing models, we can see some friction developing between these projects.
"When it comes to the crunch competitive pressures within the two models, it will not be eliminated, for example, Microsoft and SAP partner in key areas, but also have competitive overlap in CRM and analytics," said Hassey. "It might be positive to think that open source will provide some standards, unfortunately, the reality is different. Execution is often difficult in these types of attempts partly due to the inherent nature of the Open Source community. At best, it will create two different standards, that may be a progressive step."
The two models may bring opportunities for the developers, open source community and adopters. "The open-source community is very strong as is the developer market aligned with both platforms. If the models commit to investing in the developer community then the opportunity is very strong for positive and desired outcomes, but a lot of success is reliant on developer community investment on top of already existing investments" said Hassey.
Hassey further added, "It is also interesting to see what the likes of Oracle, IBM and Google will do, do they join one of the existing groups or establish yet another branch of the overall environment."
Both models have the potential to provide common standards and open source codes to the adopters and community thus working on methods to connect data across multiple cloud platforms and disparate systems. They might help but only time, ease of implementation, adoption and support by the community will tell the whole story.
Do you think that these two competing models will merge or only one out of both will be triumphant? Let us know in your comments below.
---
Gain access to more insights from the Ecosystm Cloud Study
---