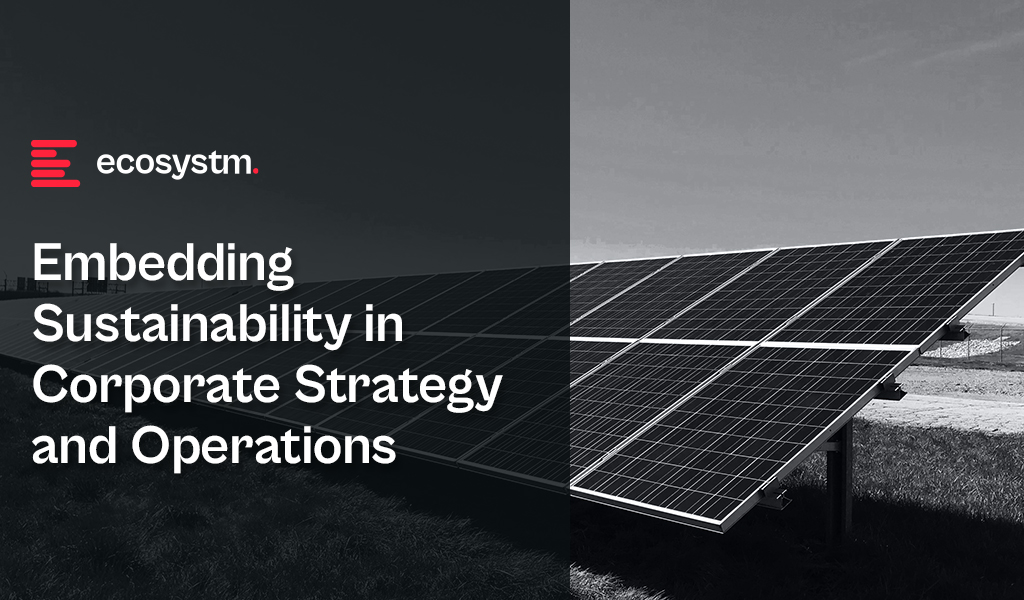 In our previous Ecosystm Insights, Ecosystm Principal Advisor, Gerald Mackenzie, highlighted the key drivers for boosting ESG maturity and the need to transition from standalone ESG projects to integrating ESG goals into organisational strategy and operations. ​
This shift can be difficult, requiring an alignment of ESG objectives with broader strategic aims and using organisational capabilities effectively. The solution involves prioritising essential goals, knitting them into overall business strategy, quantifying success metrics, and establishing incentives and governance for effective execution.​
The benefits are proven and significant. Stronger Customer and Employee Value Propositions, better bottom line, improved risk profile, and more attractive enterprise valuations for investors and lenders.​
According to Gerald, here are 5 things to keep in mind when starting on an ESG journey. 
Download 'Embedding Sustainability in Corporate Strategy and Operations​' as a PDF
​