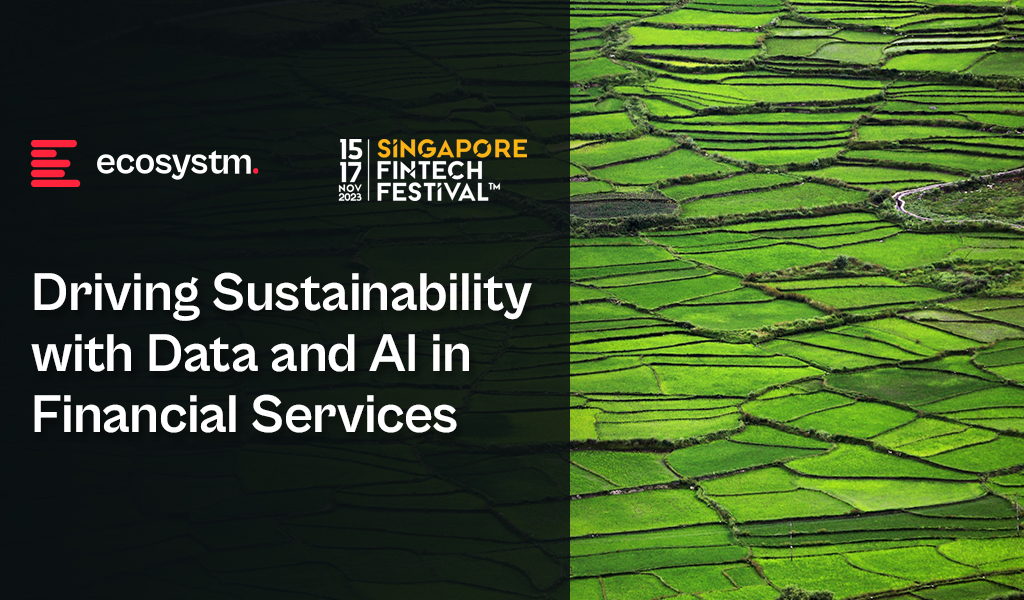 Setting and achieving Sustainability goals is complex in BFSI. To be truly sustainable, organisations need to:​
Reduce internal energy consumption and carbon footprint​
Fund the transition to decarbonisation in high emission industries​
Introduce "green" customer​ products and services
Monitor carbon data for financed emissions​​
Data and AI have the potential to assist in achieving these objectives, provided they are used effectively.​ Here is how.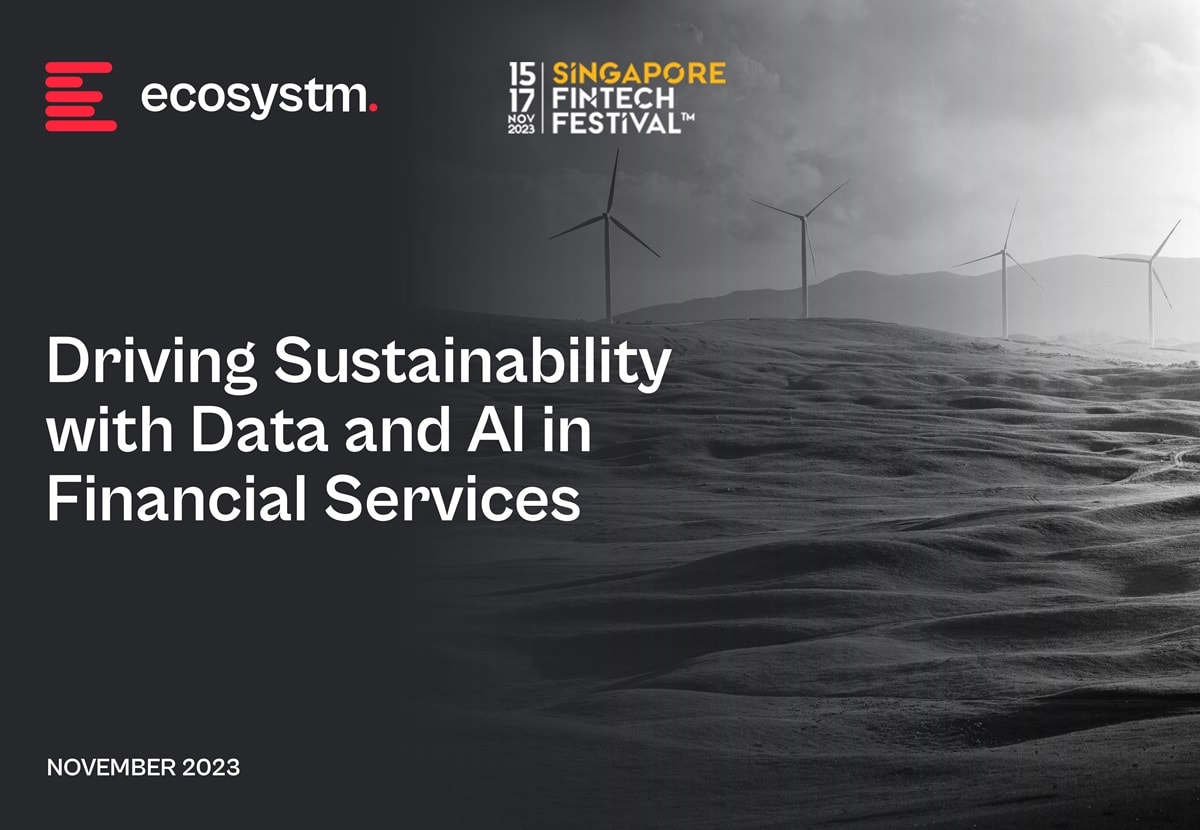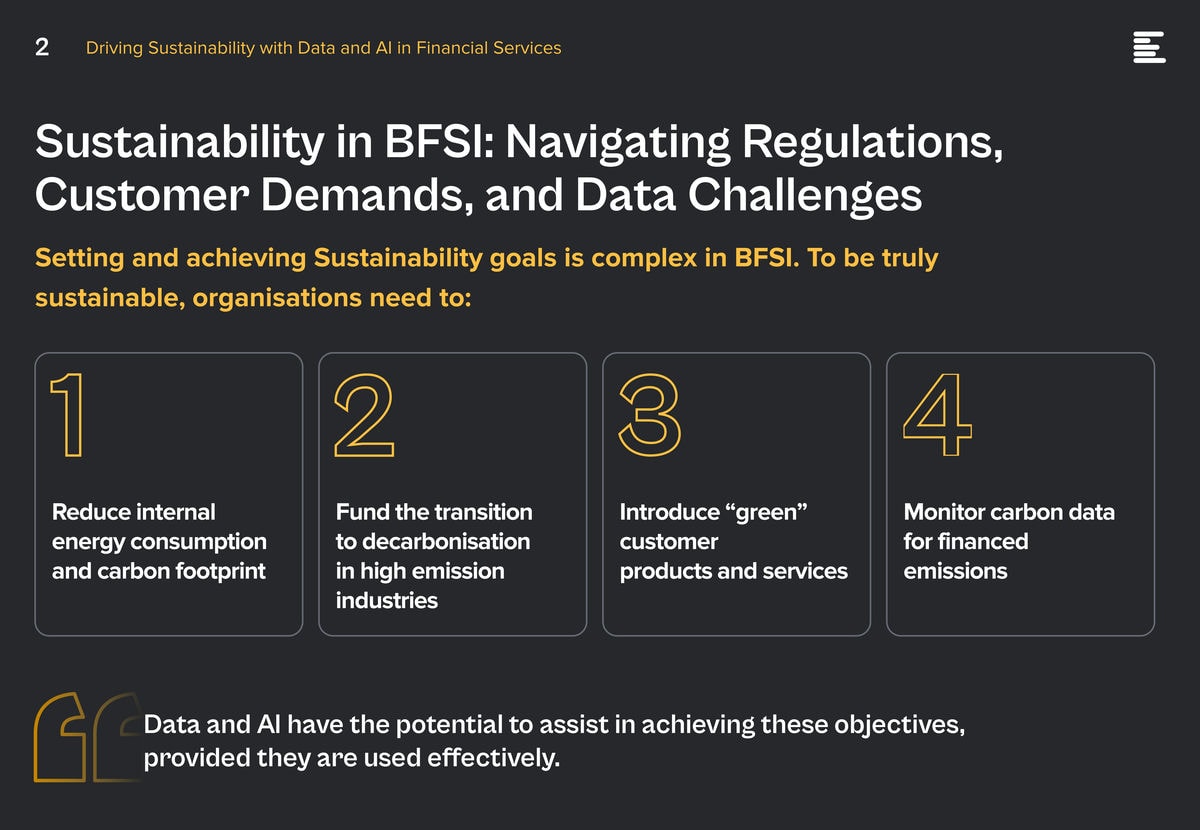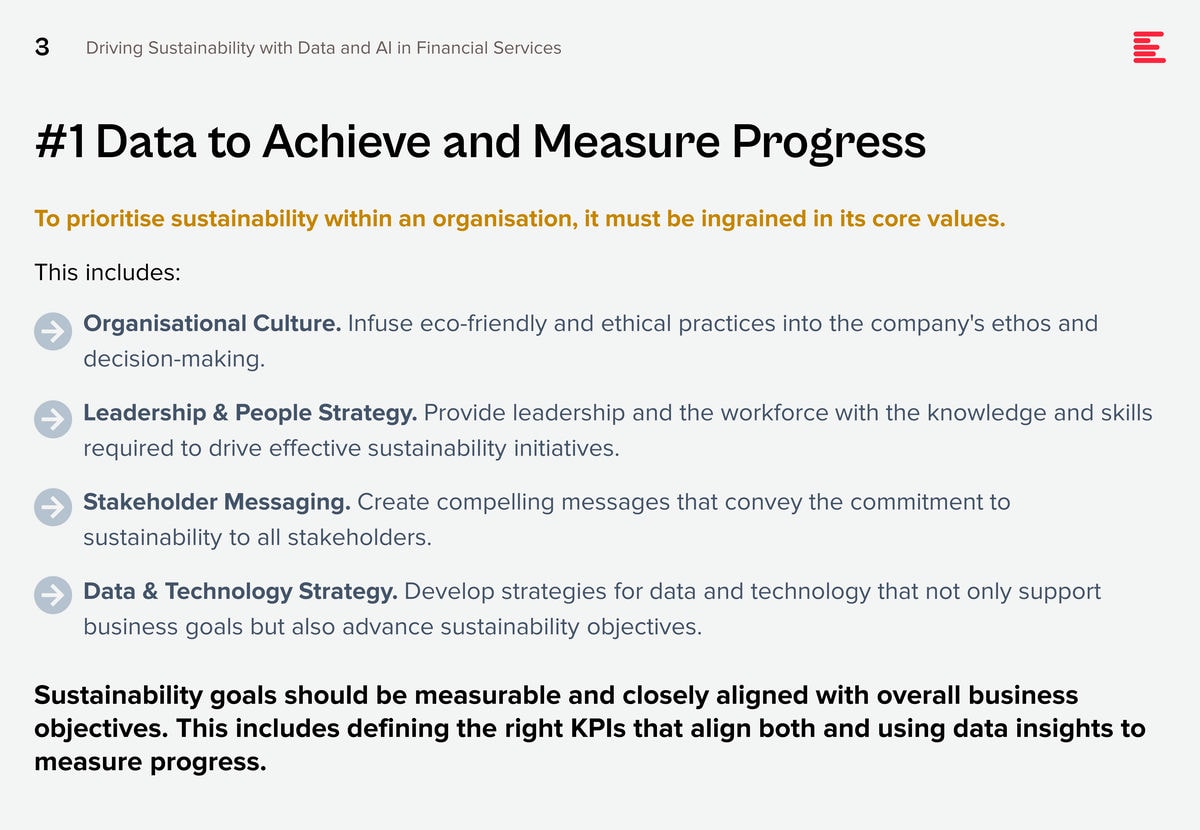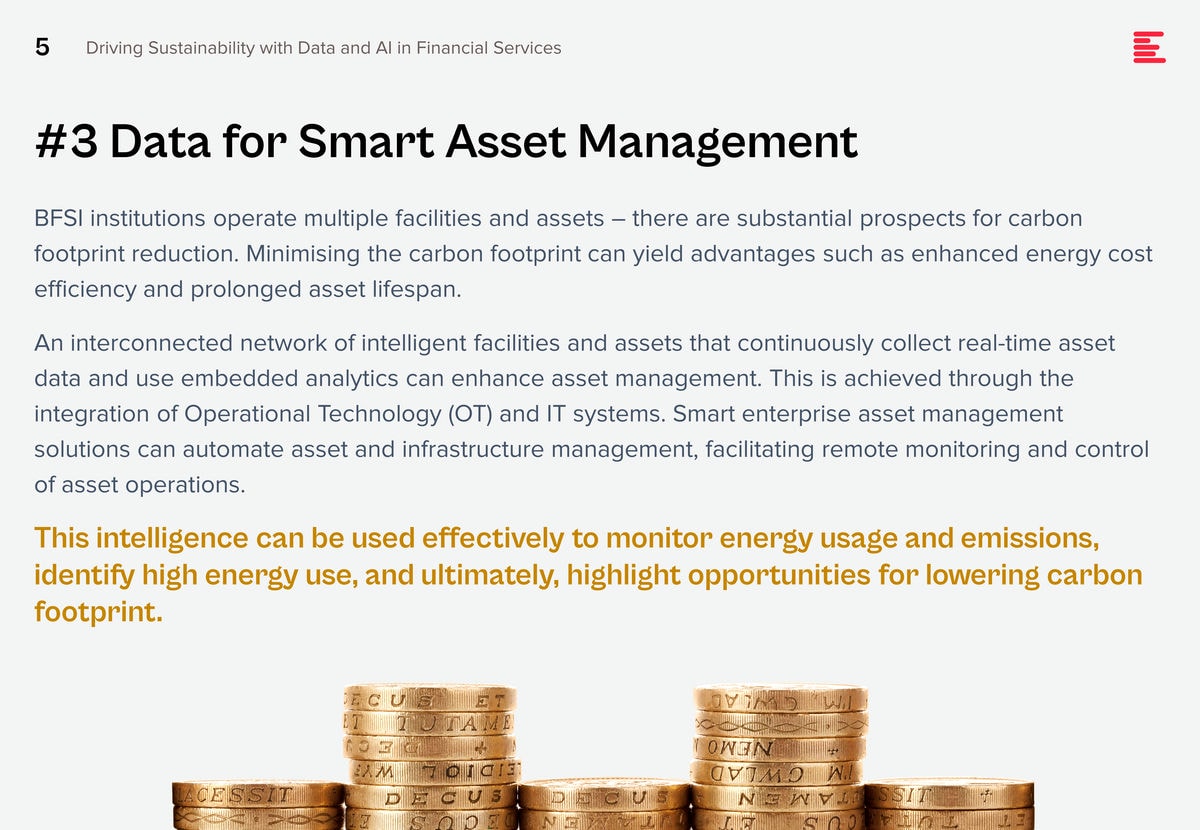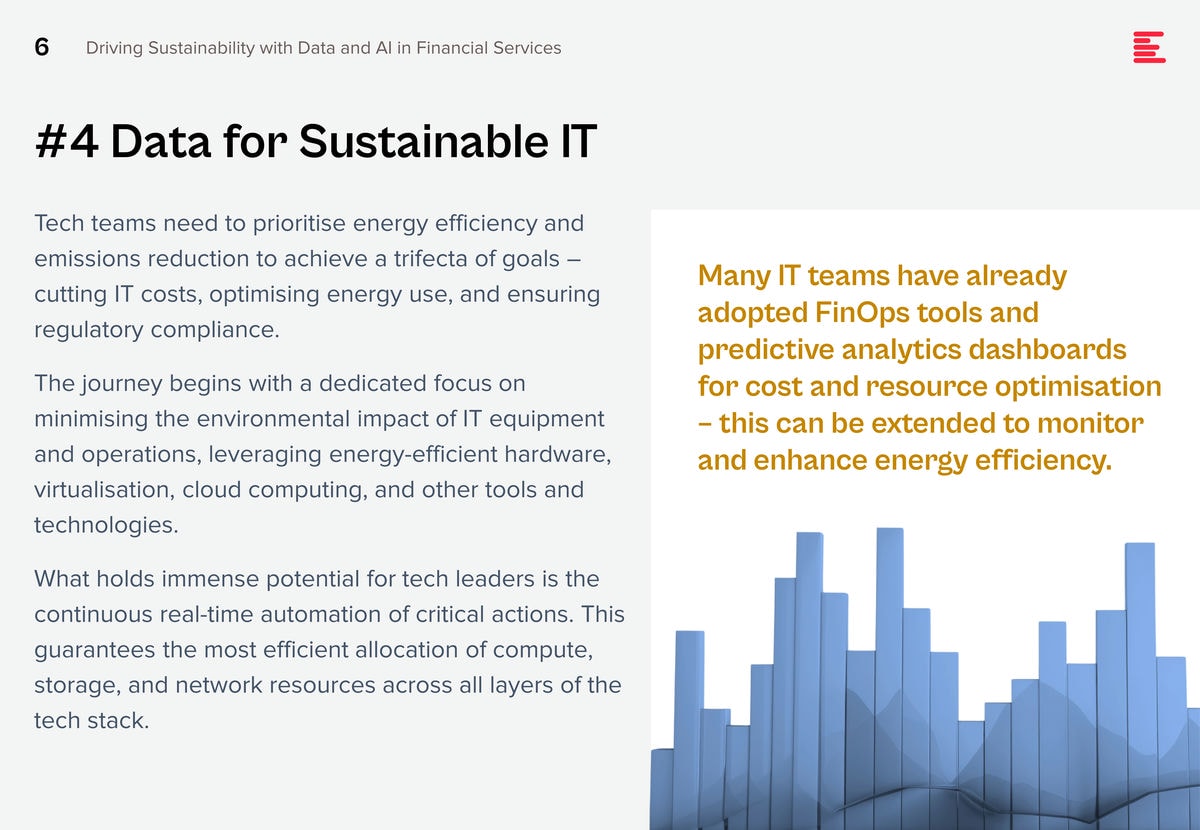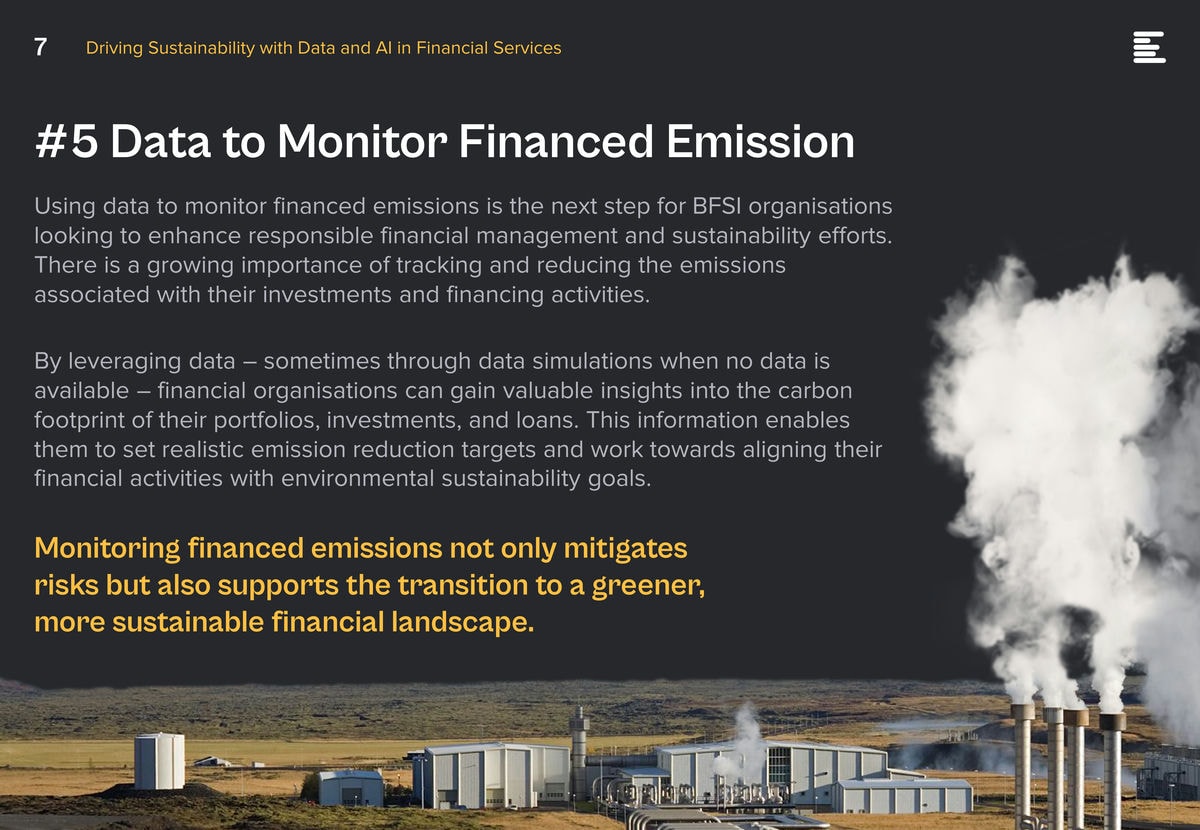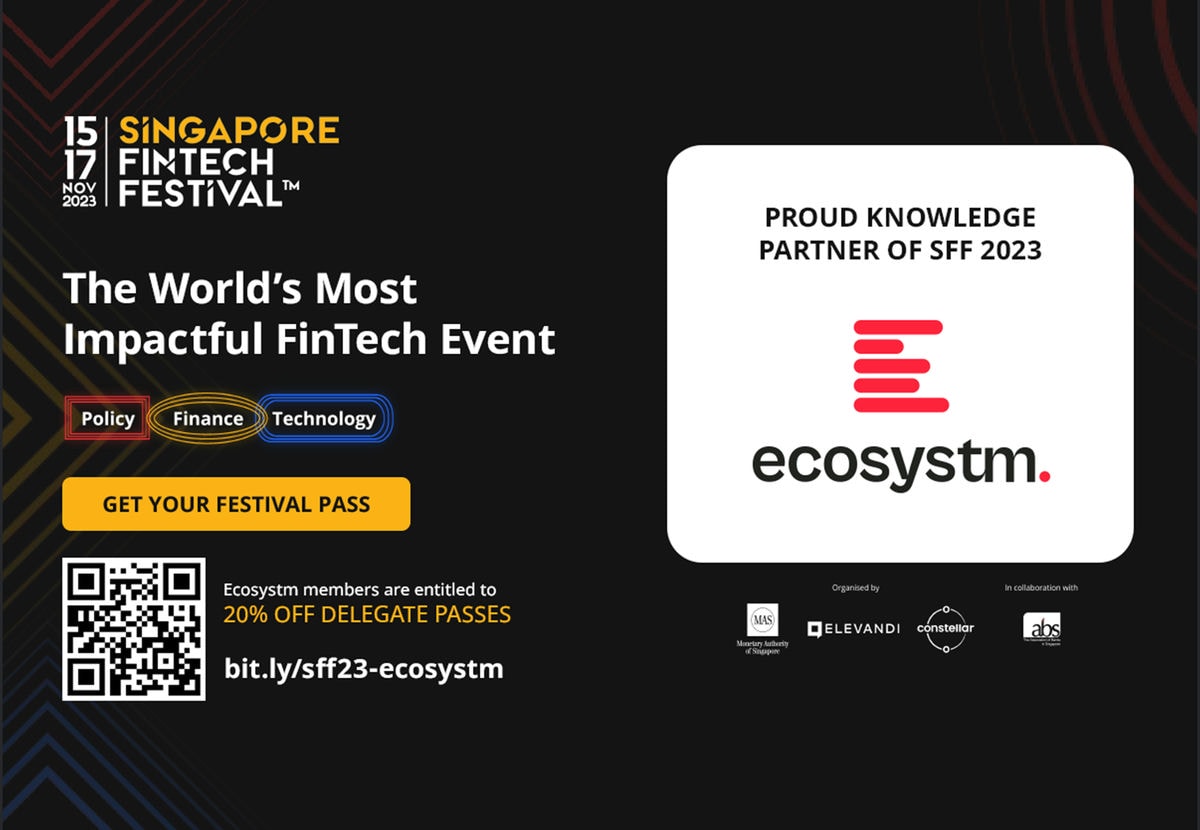 Driving-Sustainability-with-Data-AI-Financial-Services-1
Driving-Sustainability-with-Data-AI-Financial-Services-2
Driving-Sustainability-with-Data-AI-Financial-Services-3
Driving-Sustainability-with-Data-AI-Financial-Services-4
Driving-Sustainability-with-Data-AI-Financial-Services-5
Driving-Sustainability-with-Data-AI-Financial-Services-6
Driving-Sustainability-with-Data-AI-Financial-Services-7
Driving-Sustainability-with-Data-AI-Financial-Services-8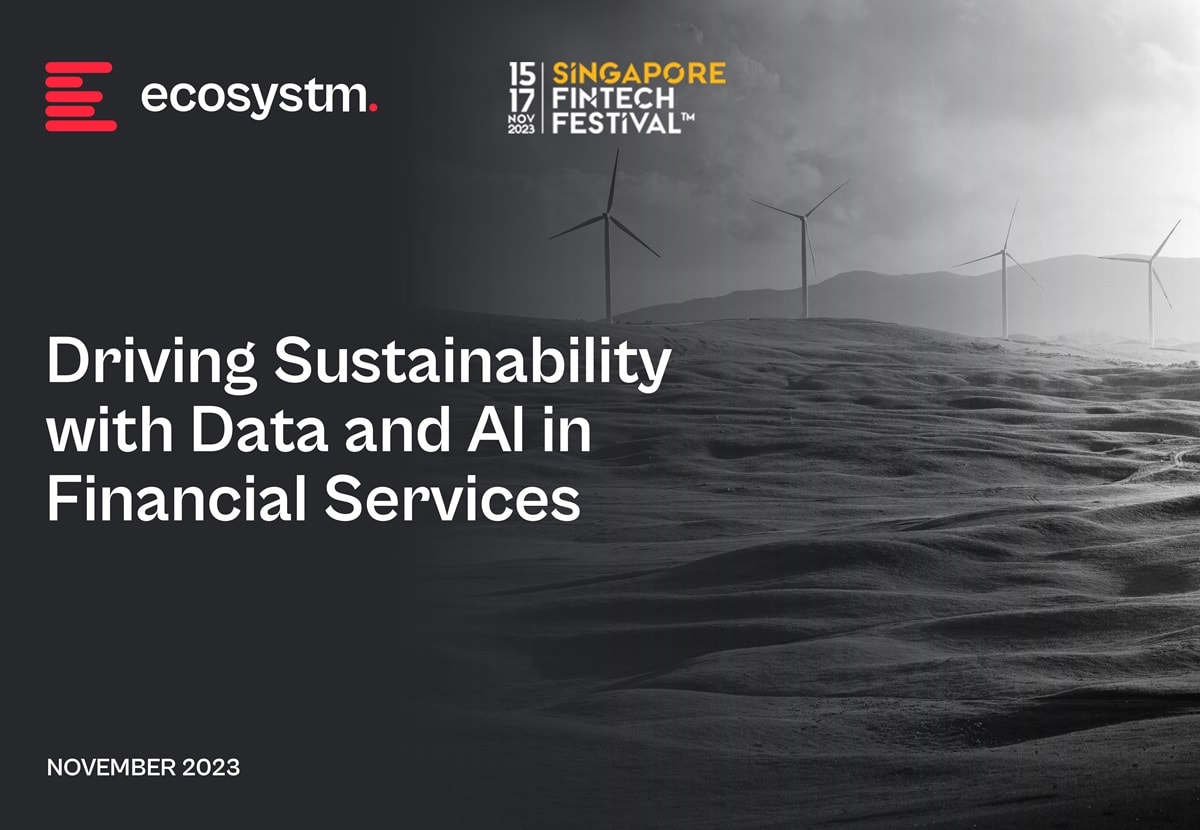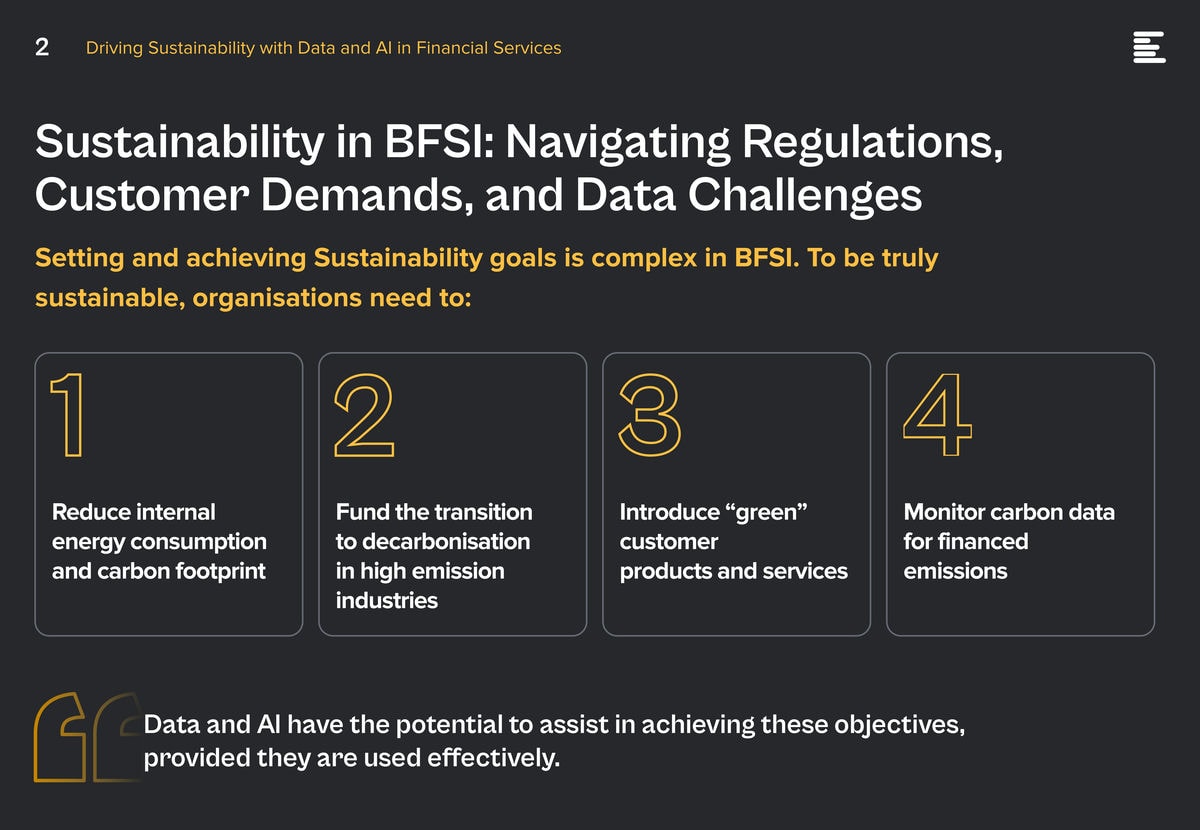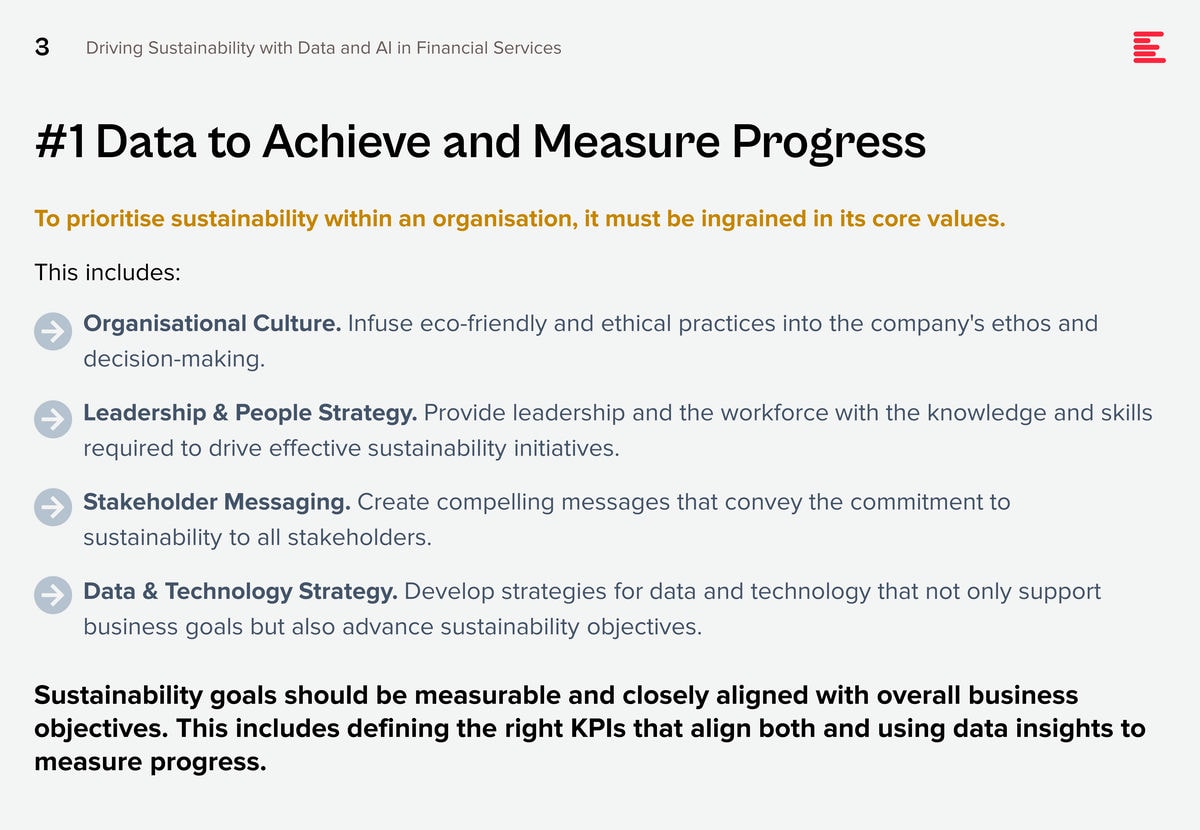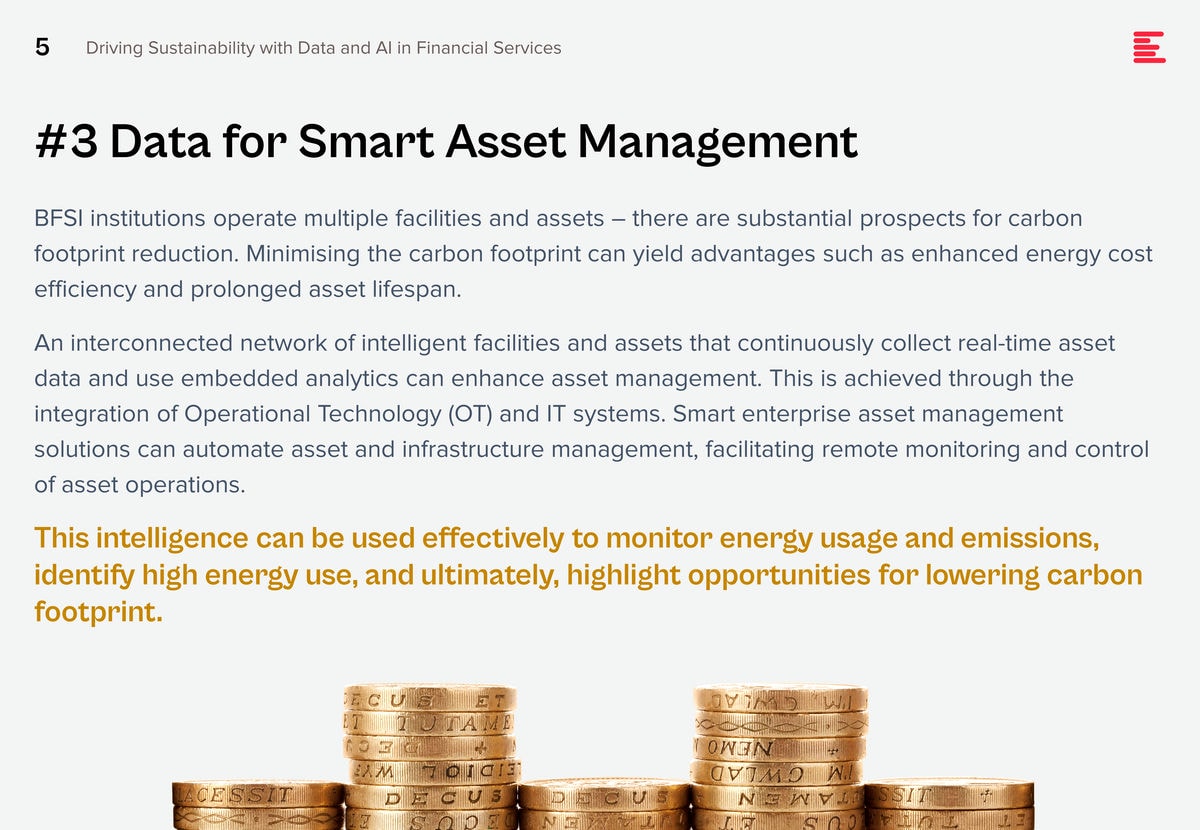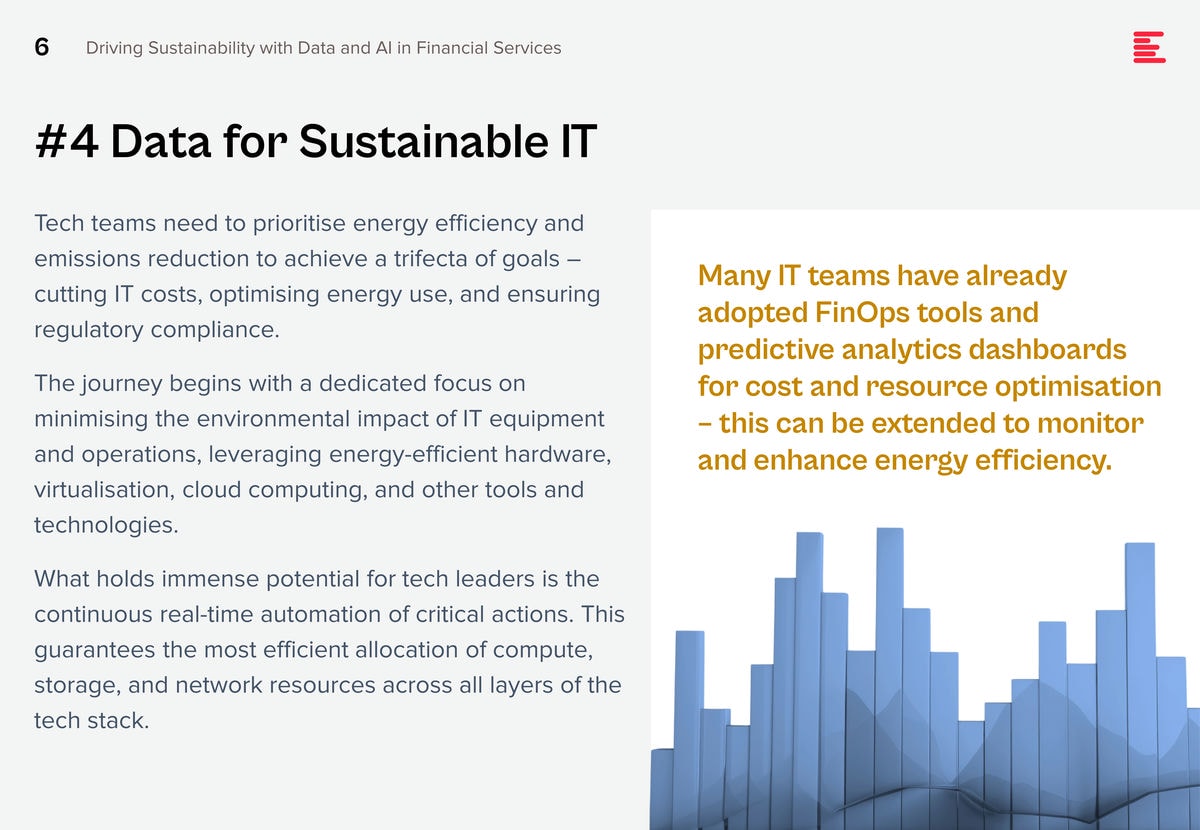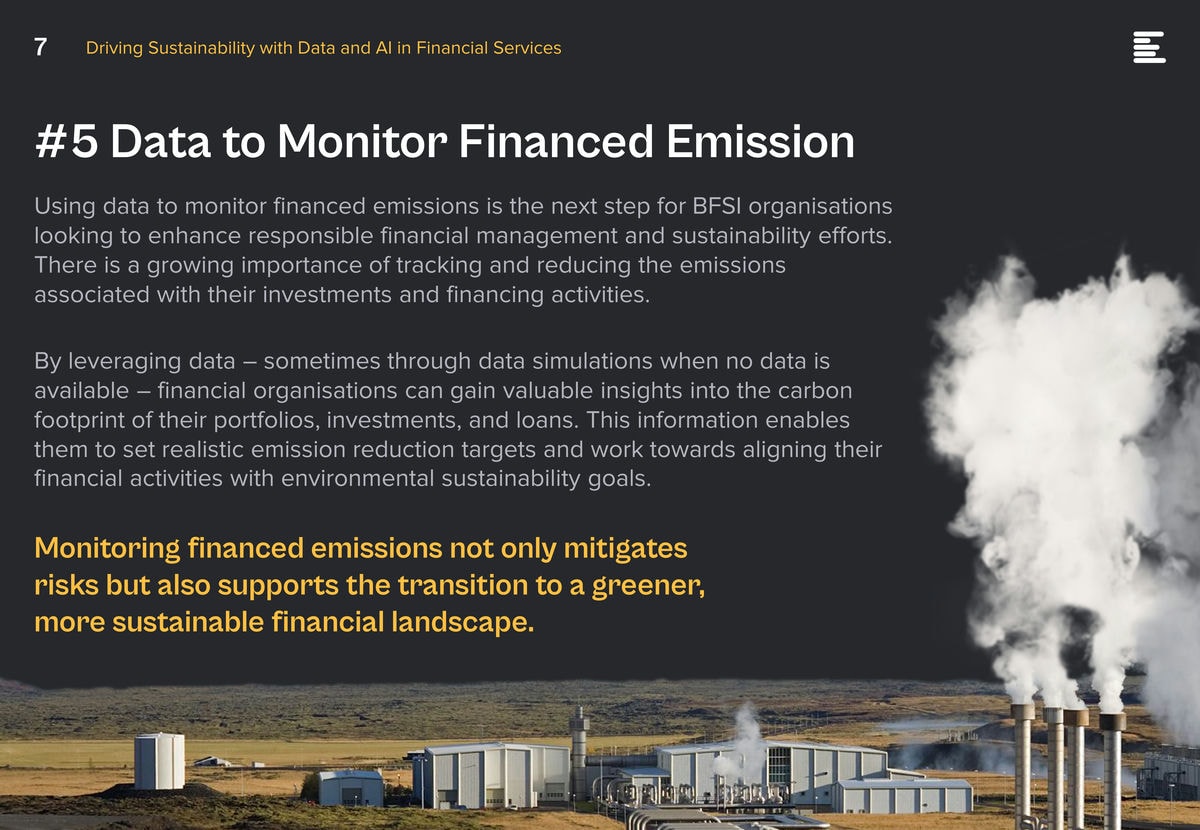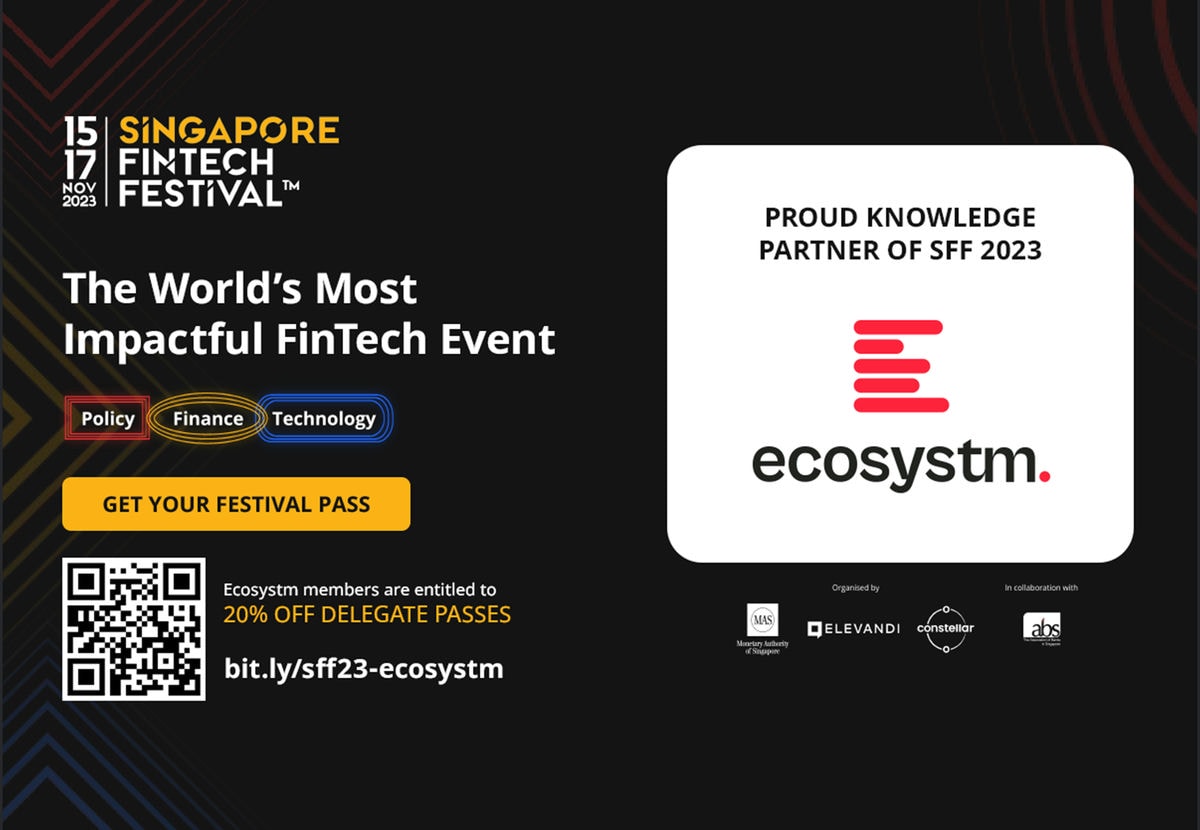 Download 'Driving Sustainability with Data and AI in ​Financial Services​' as a PDF