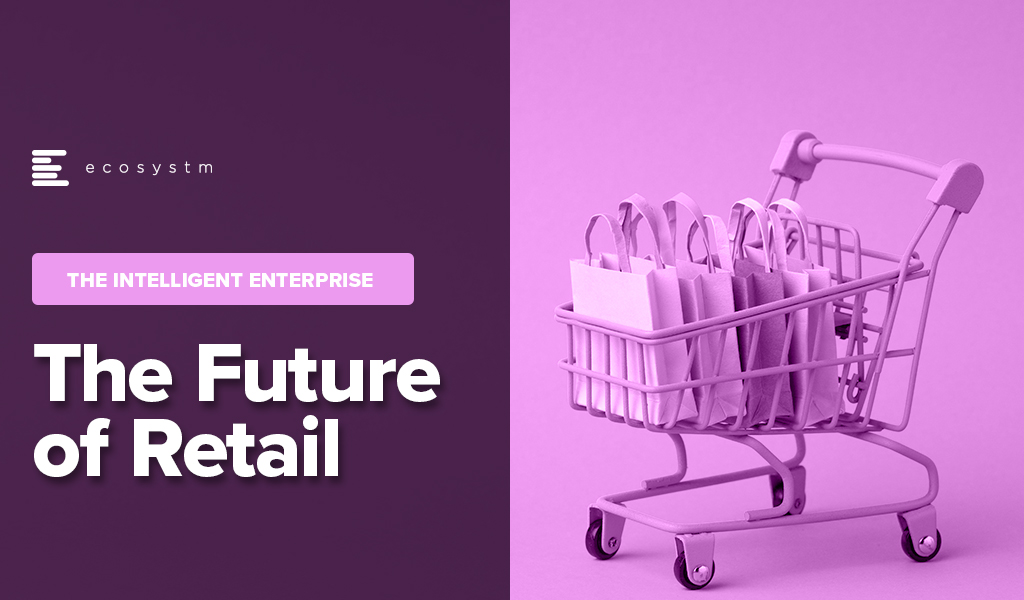 The Retail industry has faced significant challenges in recent times. Retailers have had to deliver digital experiences and delivery models; navigate global supply chain disruptions; accommodate the remote work needs of their employees; and keep up with rapidly changing customer expectations. To remain competitive, many retailers have made significant investments in technology.
However, despite these investments, many retailers have struggled to create market differentiation. The need for innovation and constant evolution remains.
As retailers cope with hypersonalisation trends, supply chain vulnerabilities, and the rise of ESG consciousness, the industry is seeing several instances on innovation.
Read on to find out how brands such as Clinique, Gucci, Tommy Hilfiger, Nike, Woolworths, Prada, Levi Strauss, Mahsenei Hashuk and Instacart are using emerging technologies such as the Metaverse and Generative AI to create the much-needed market edge.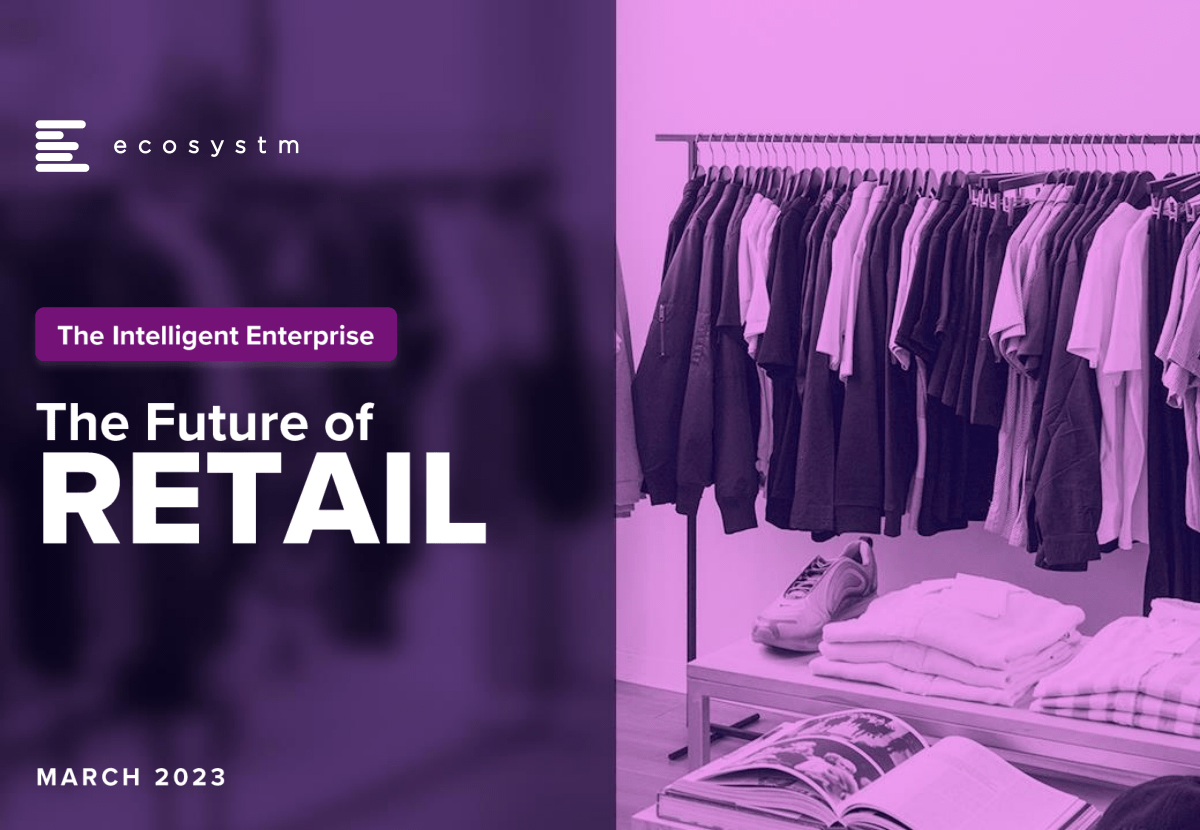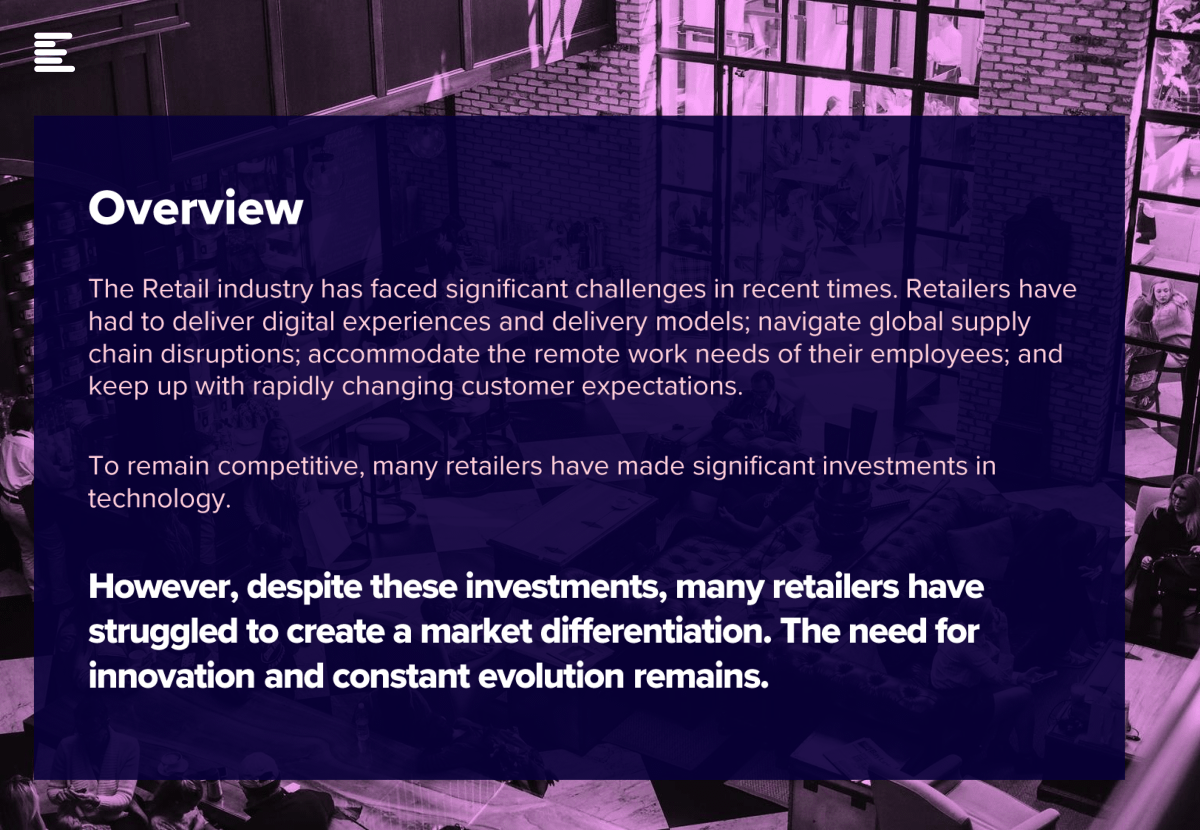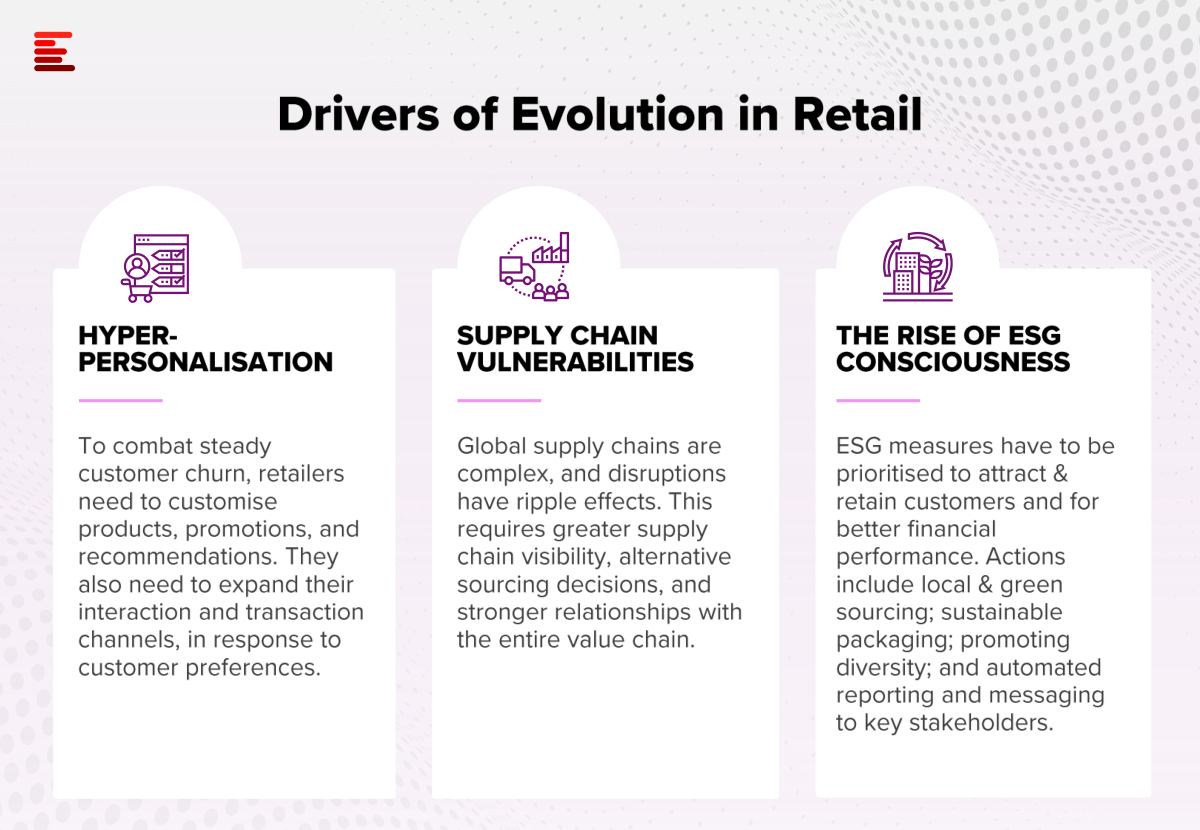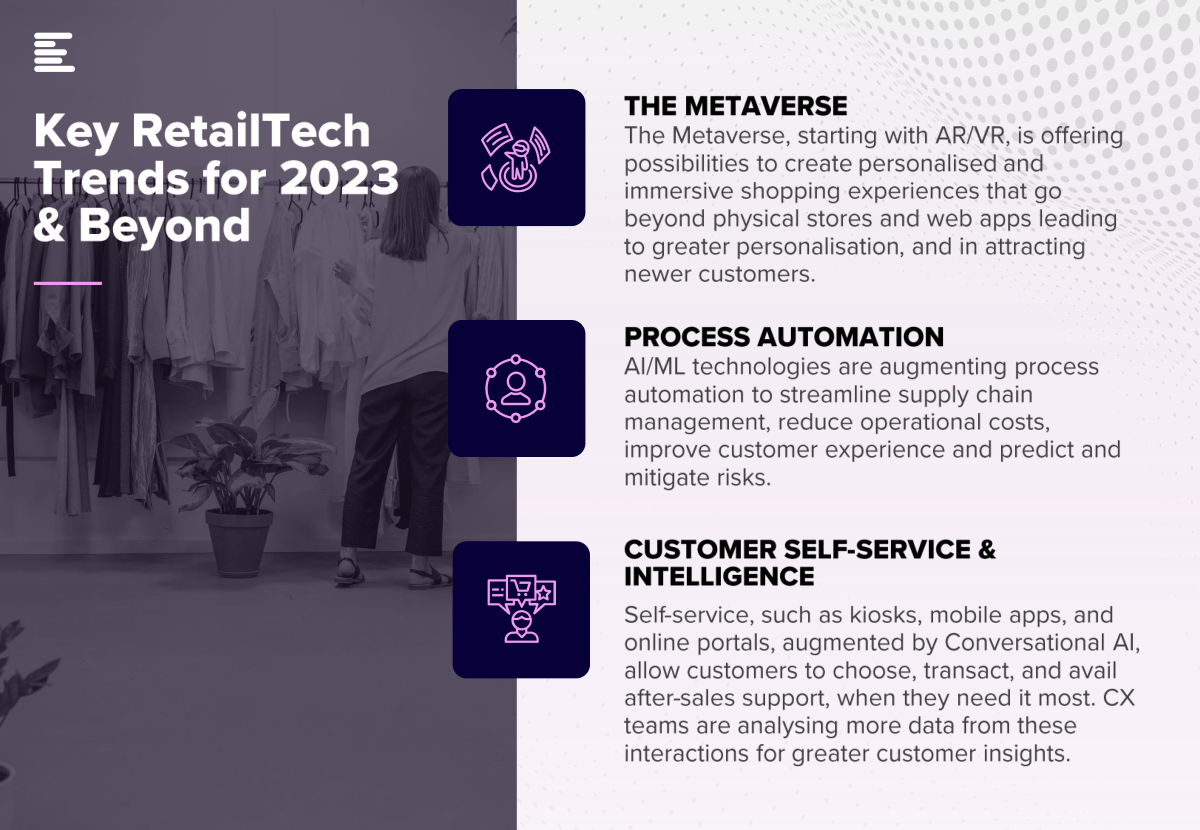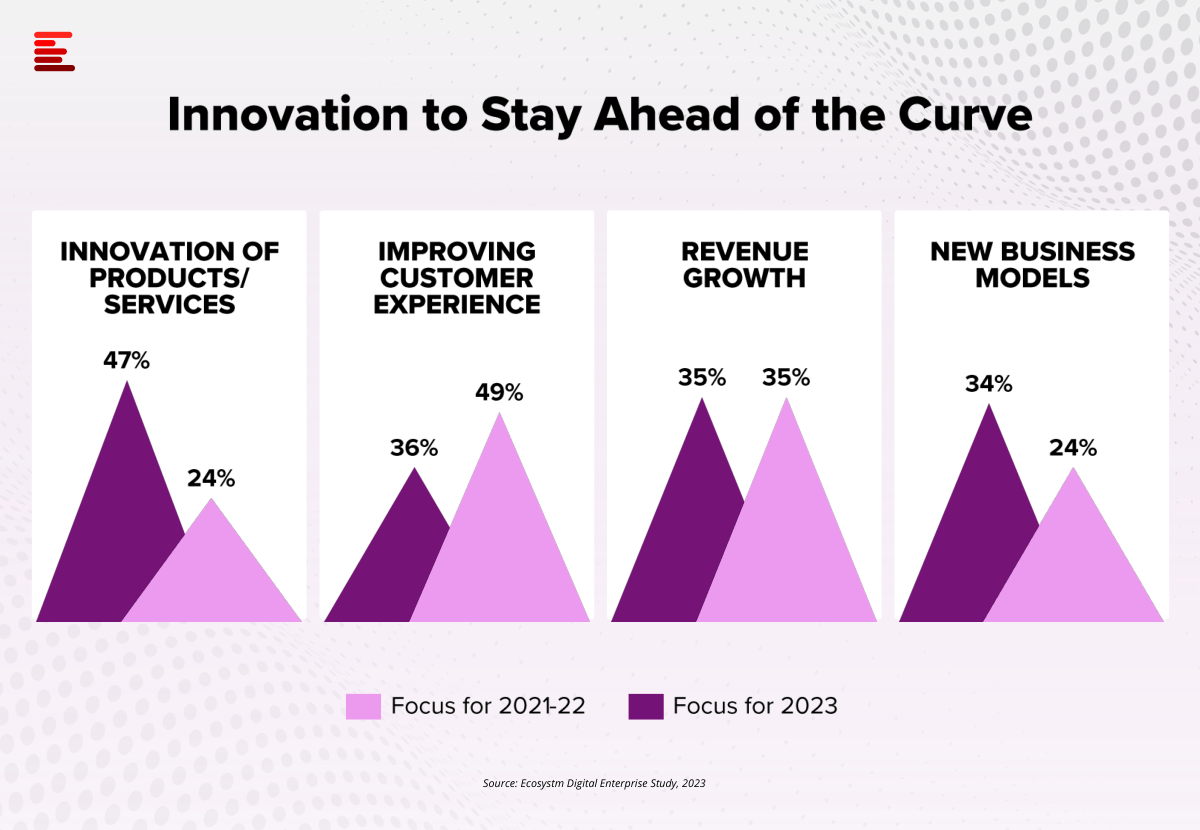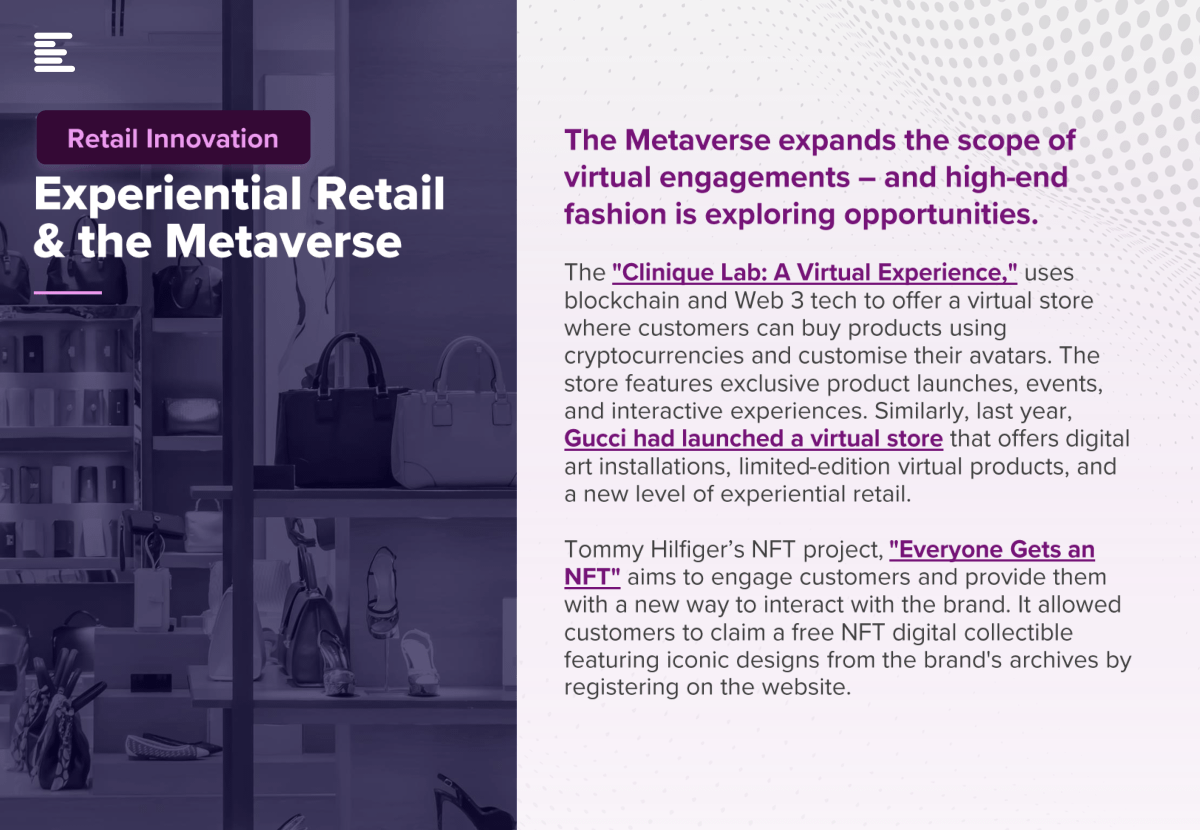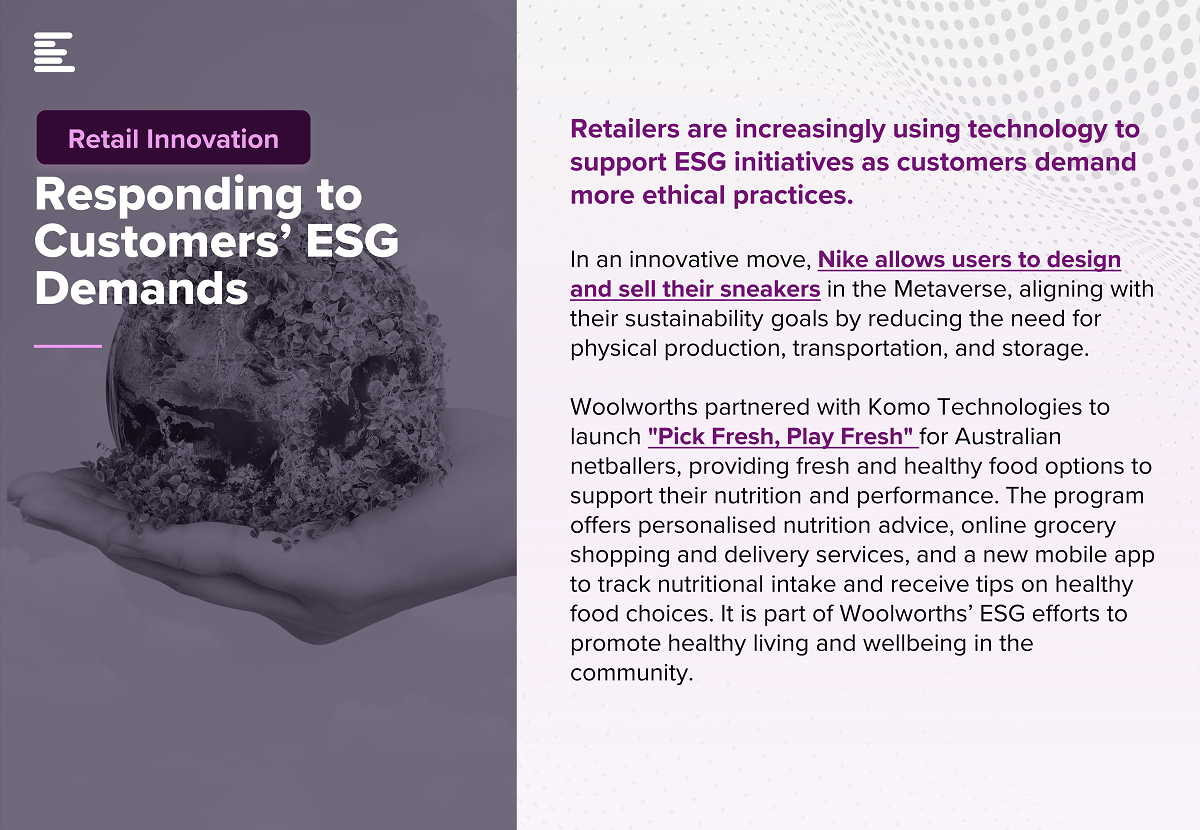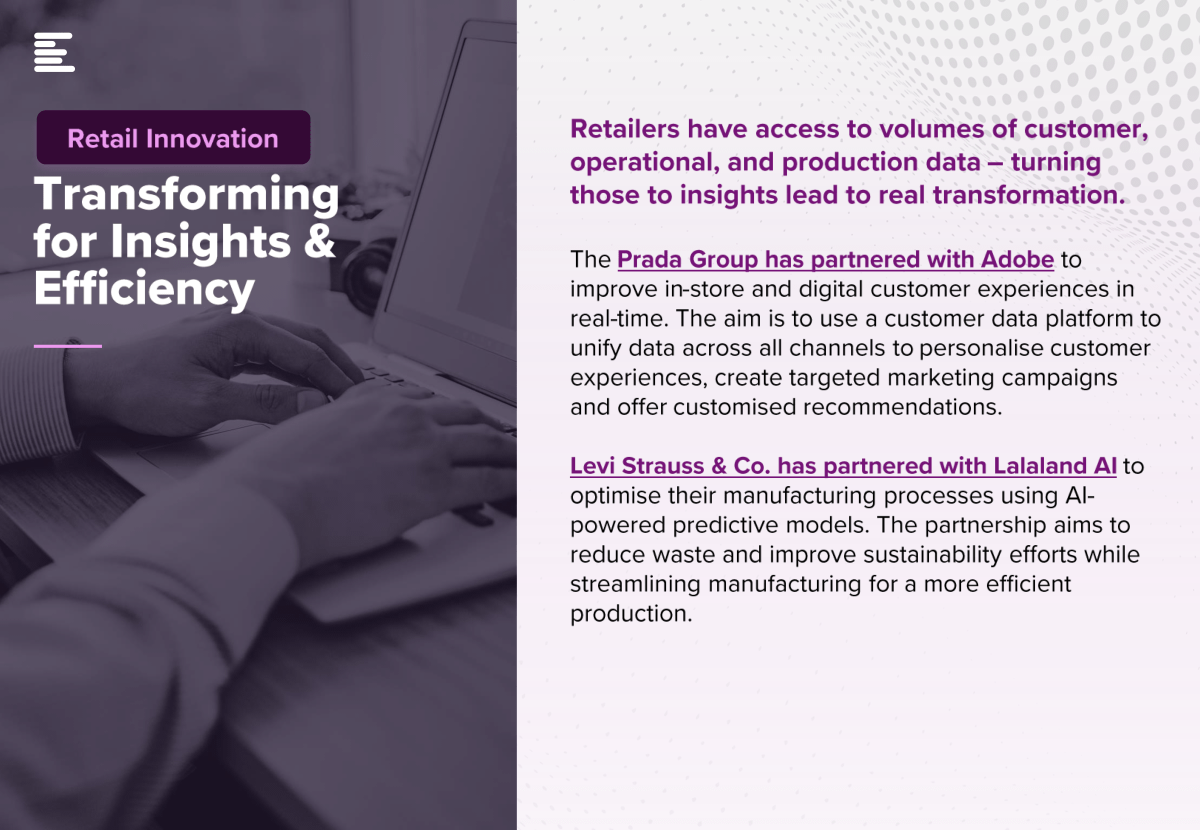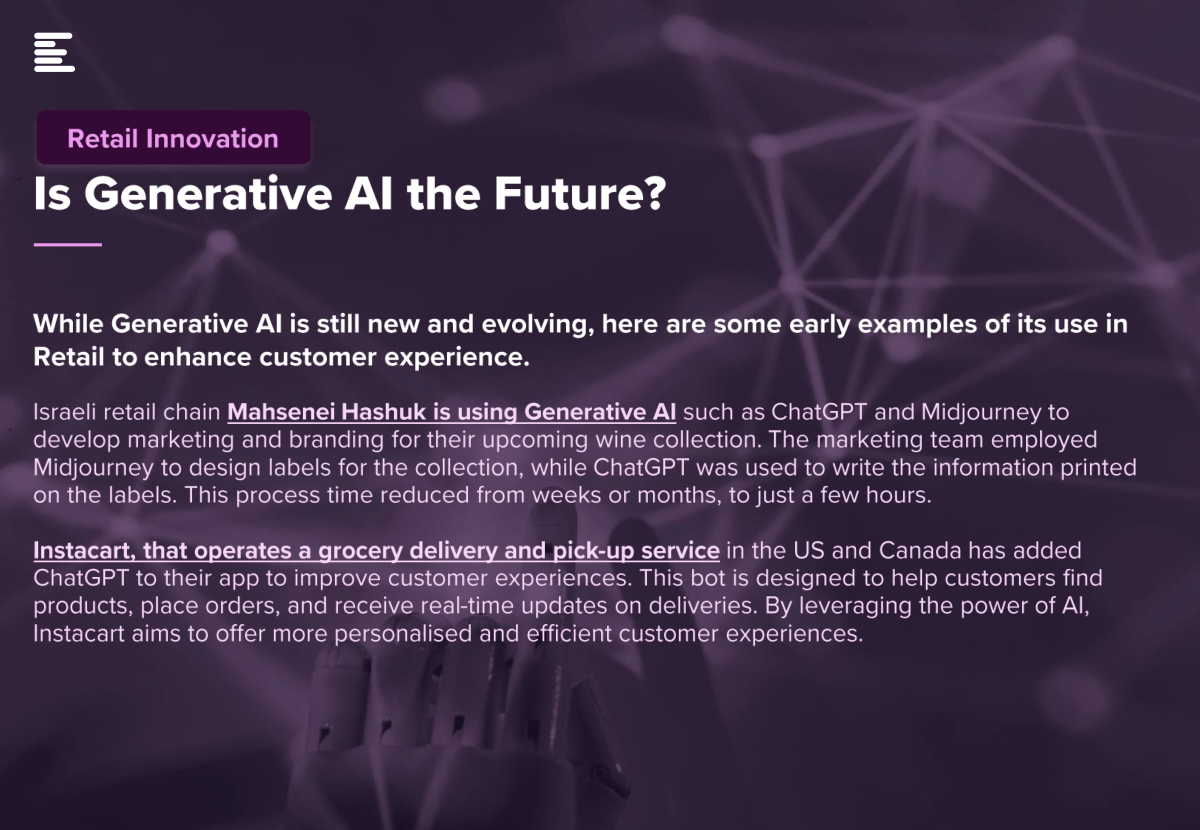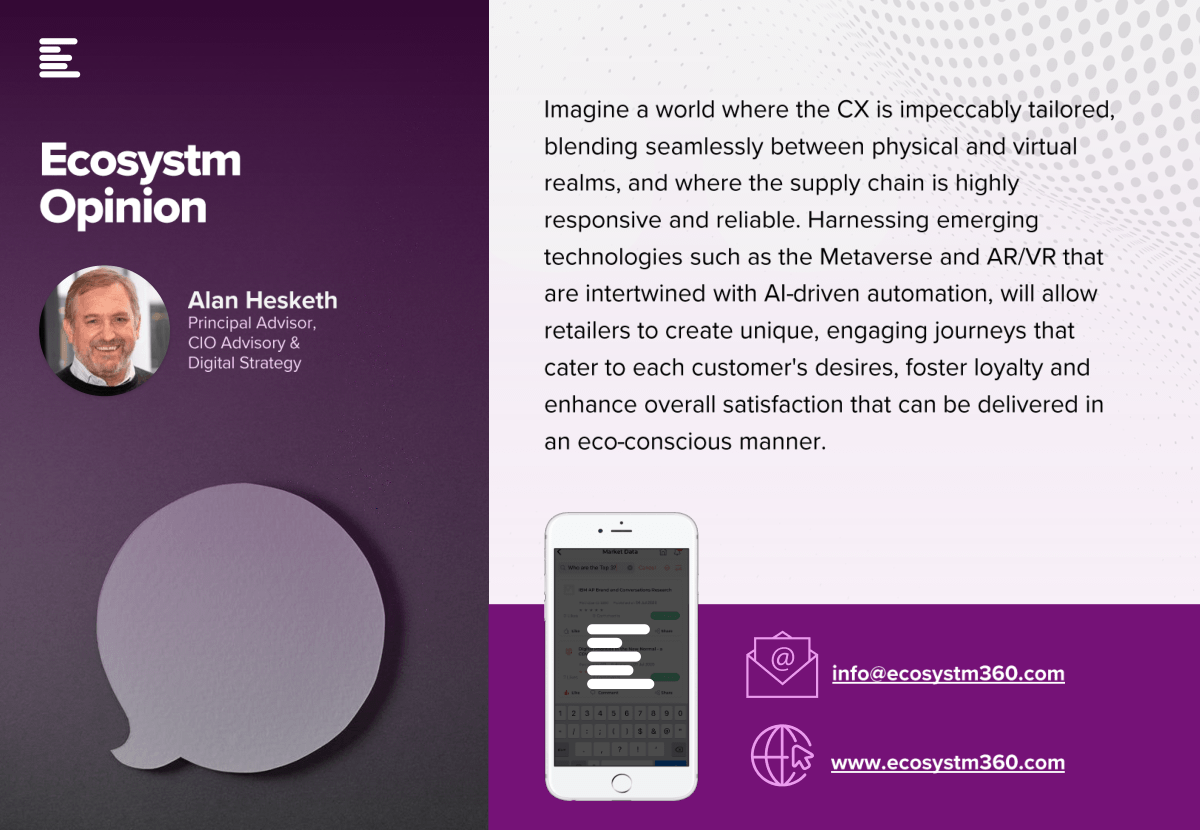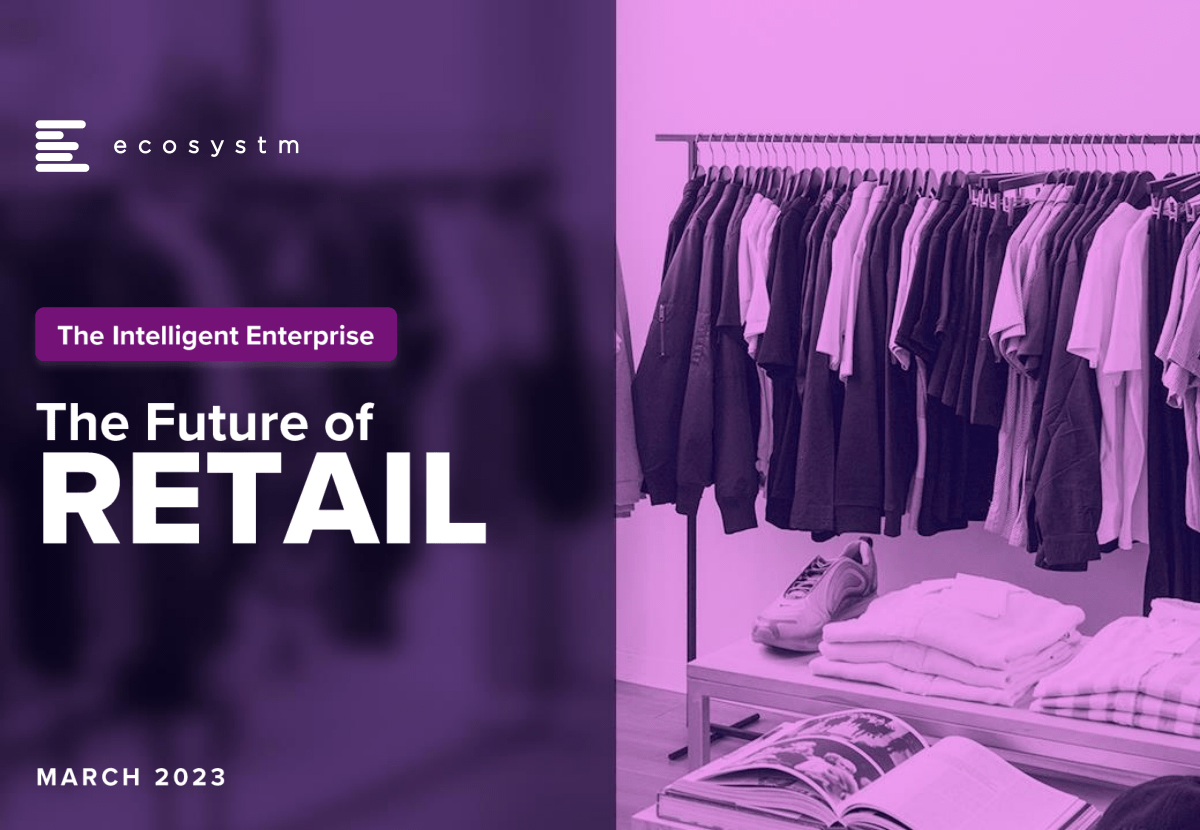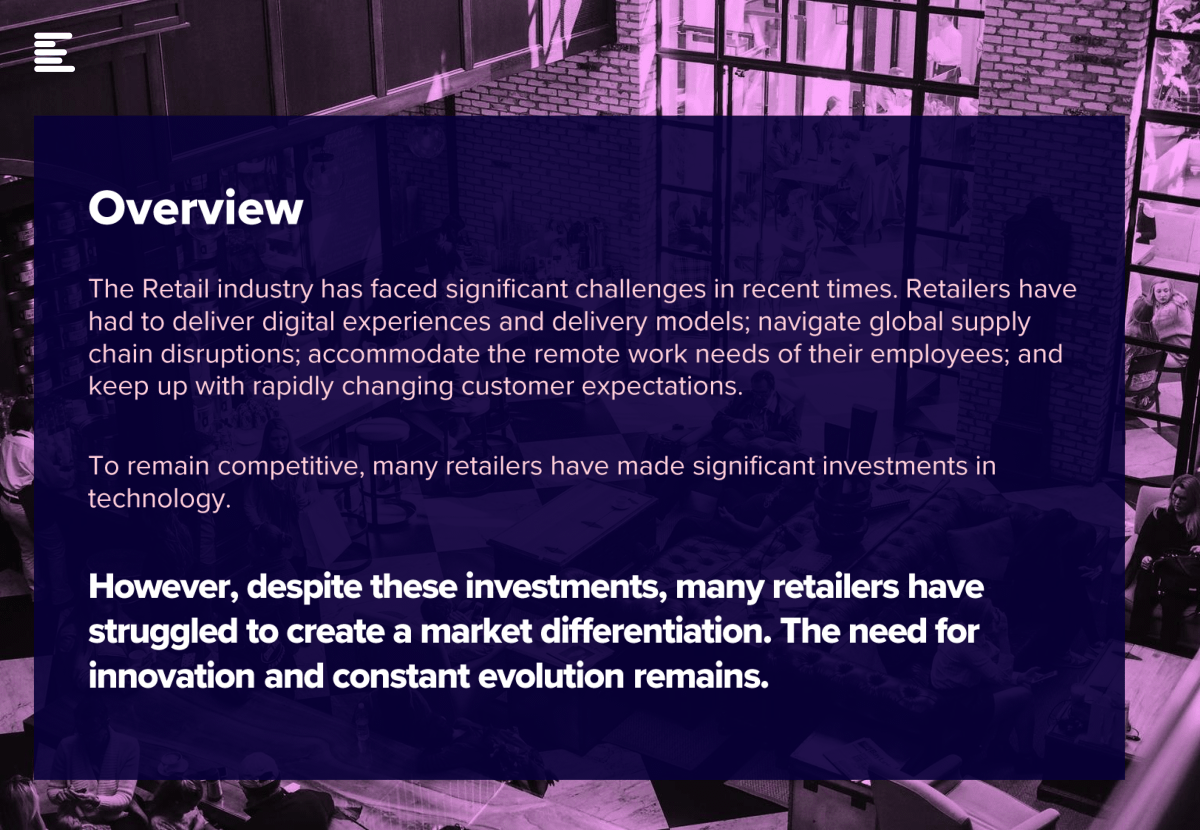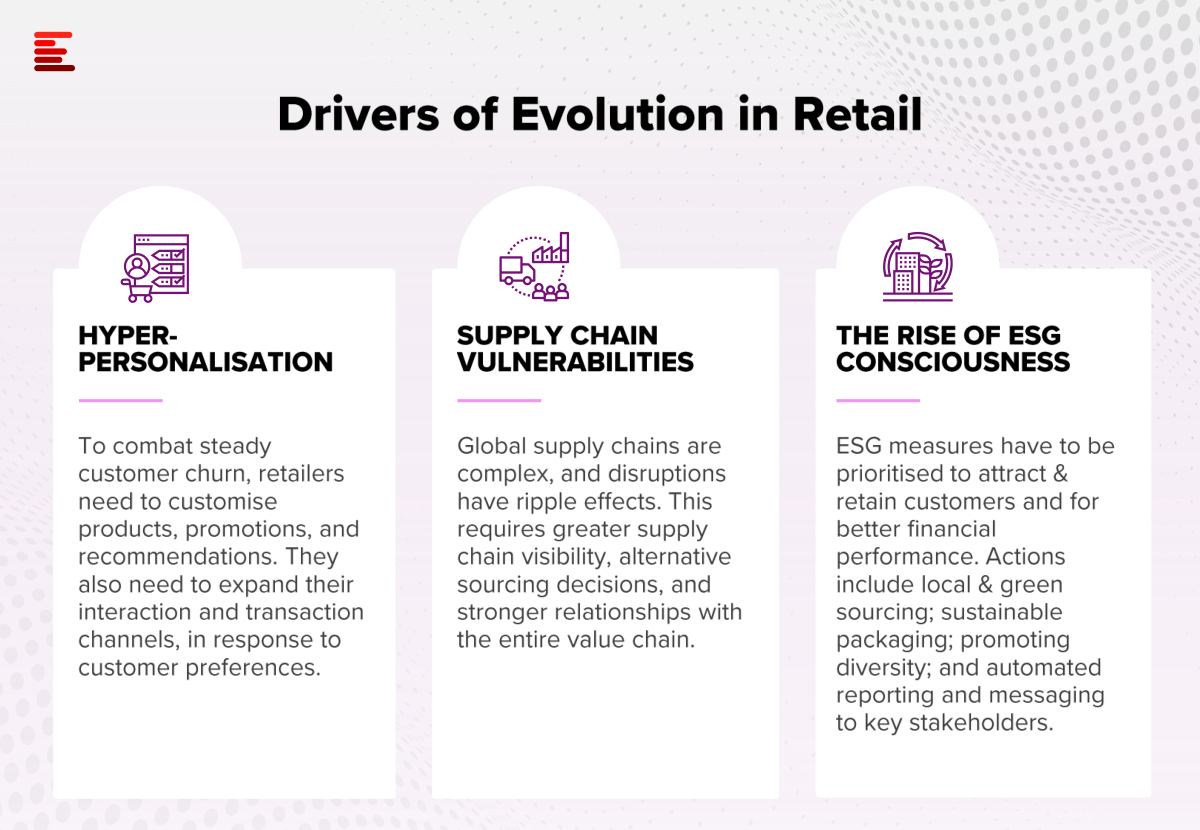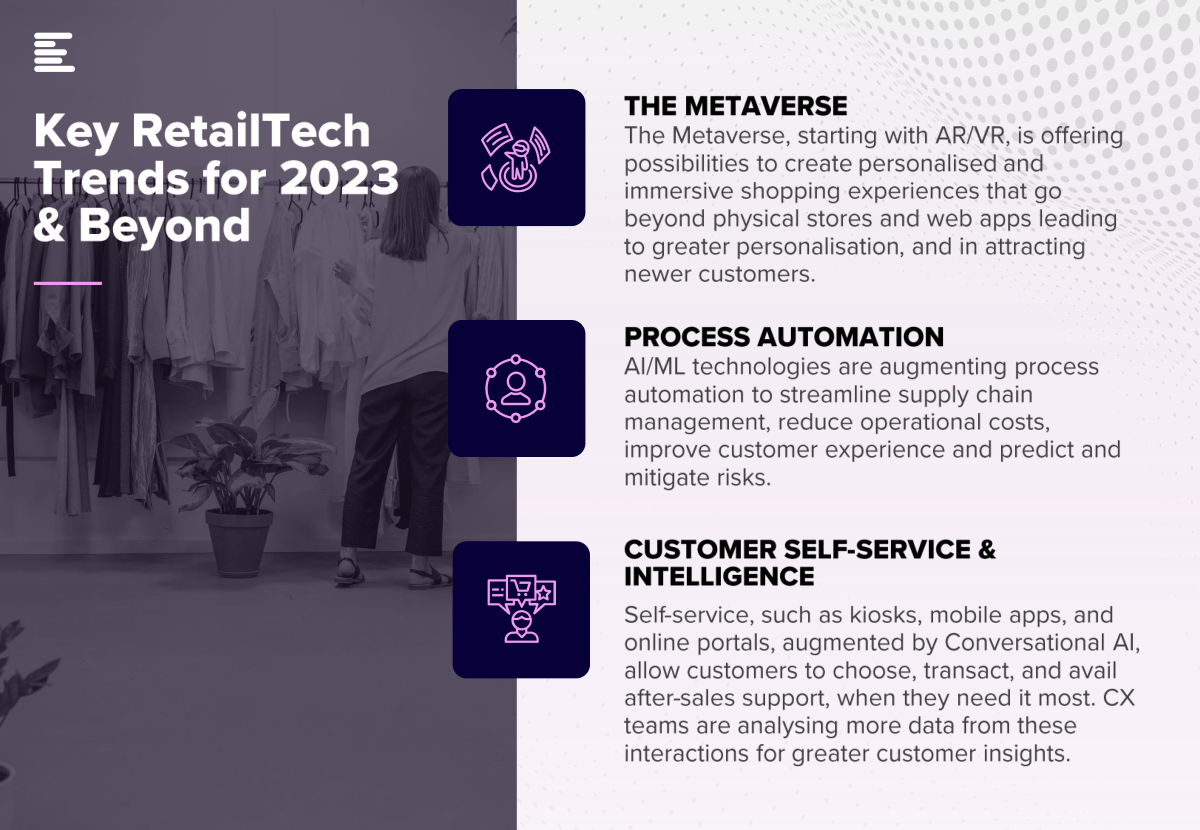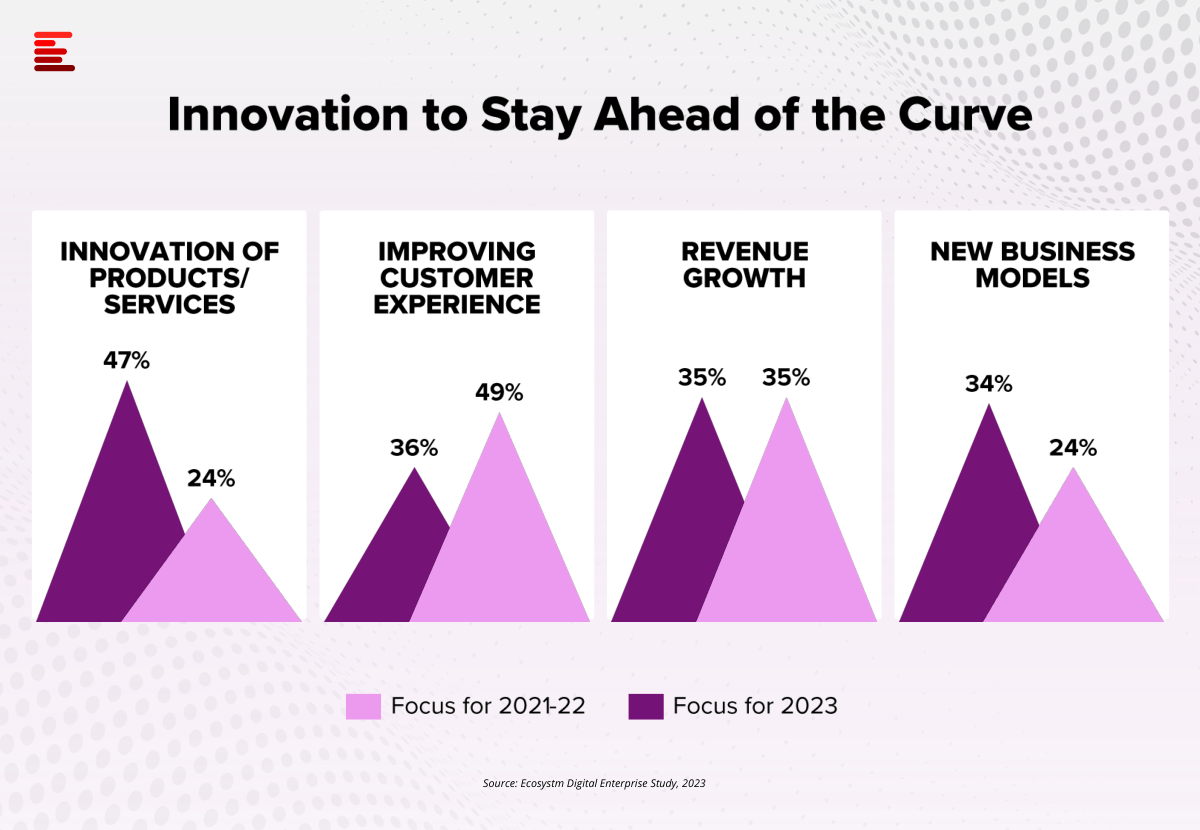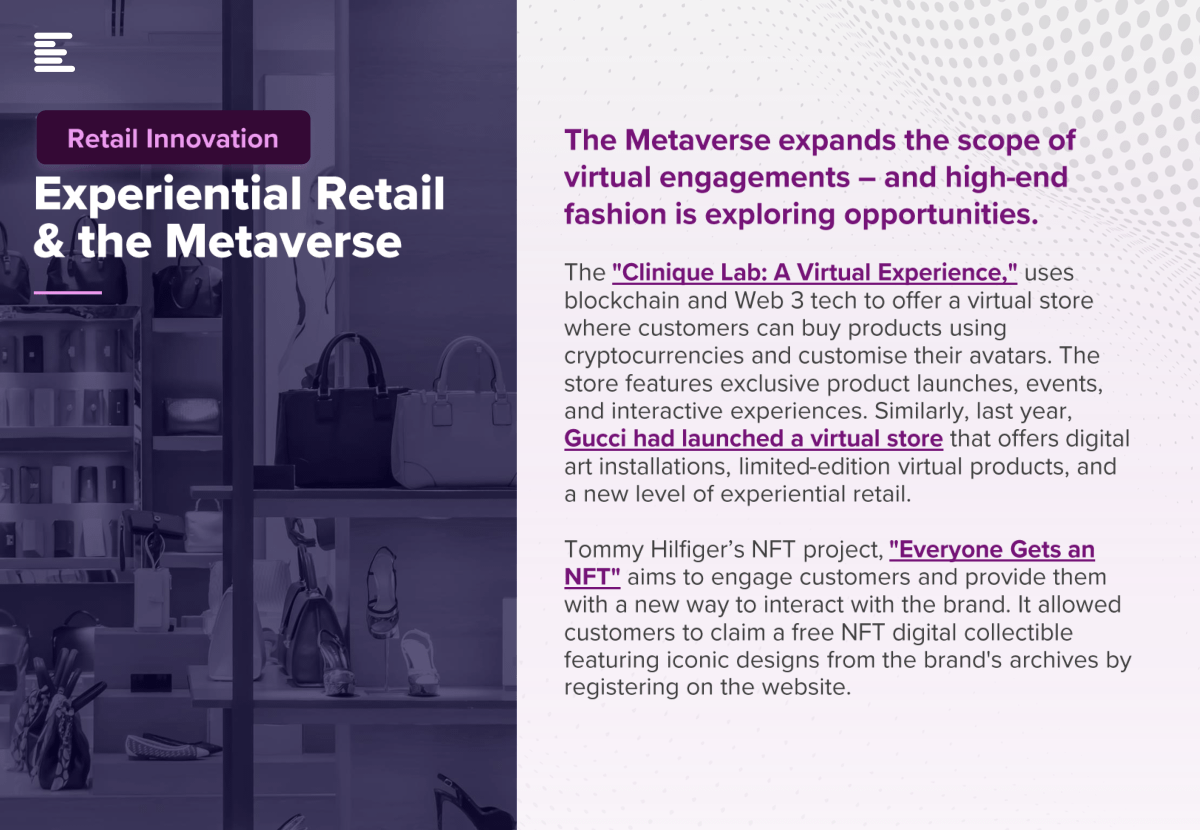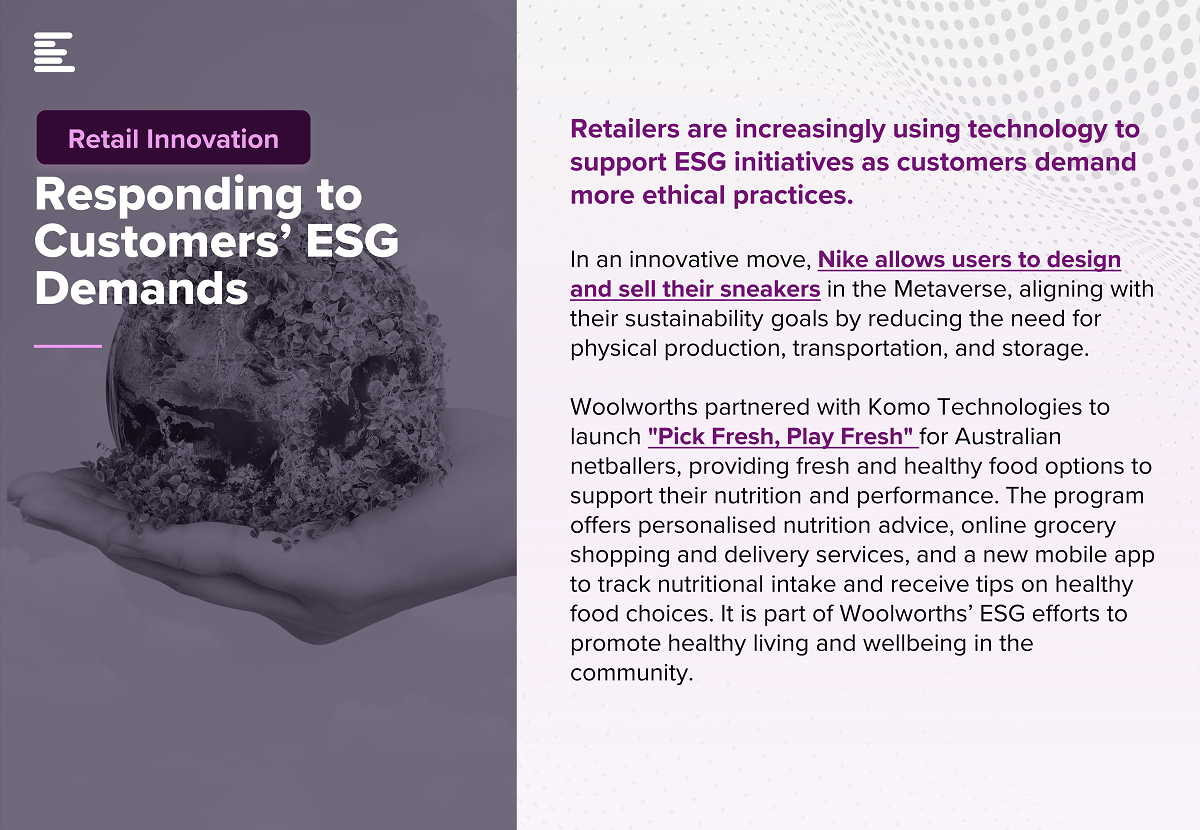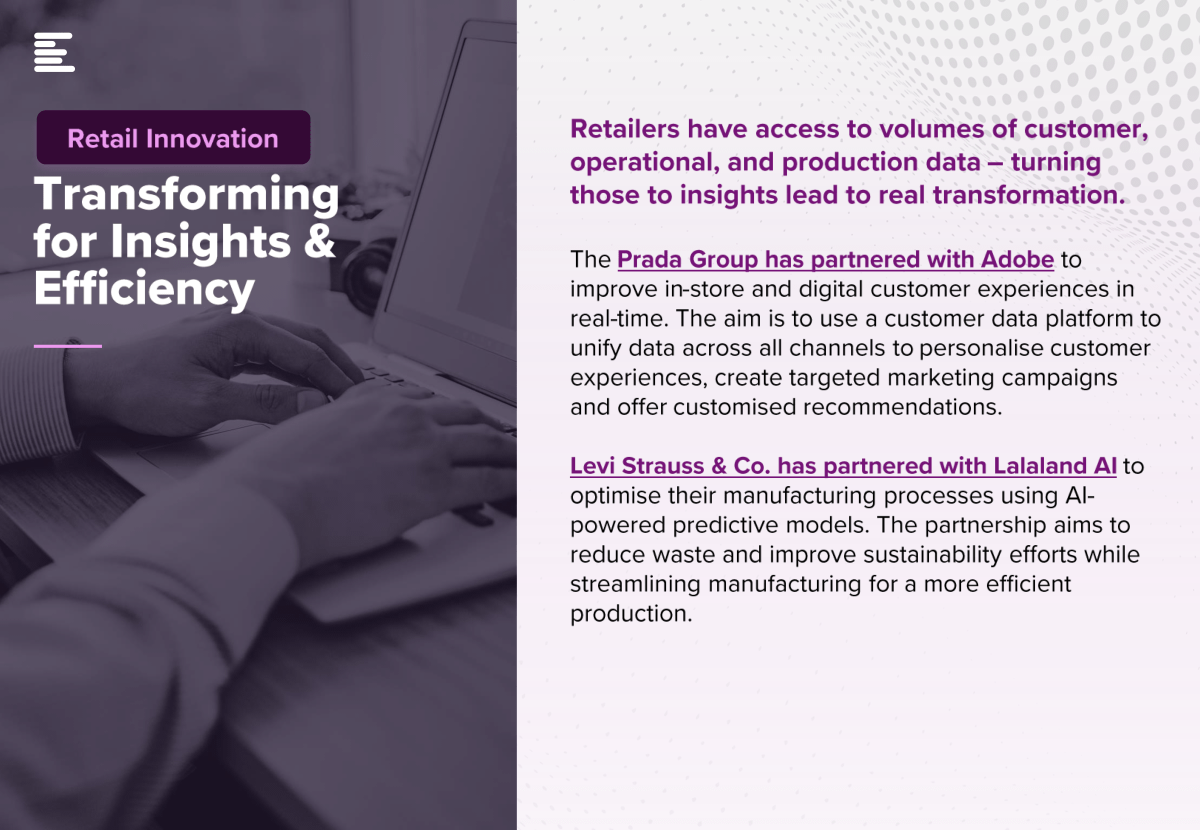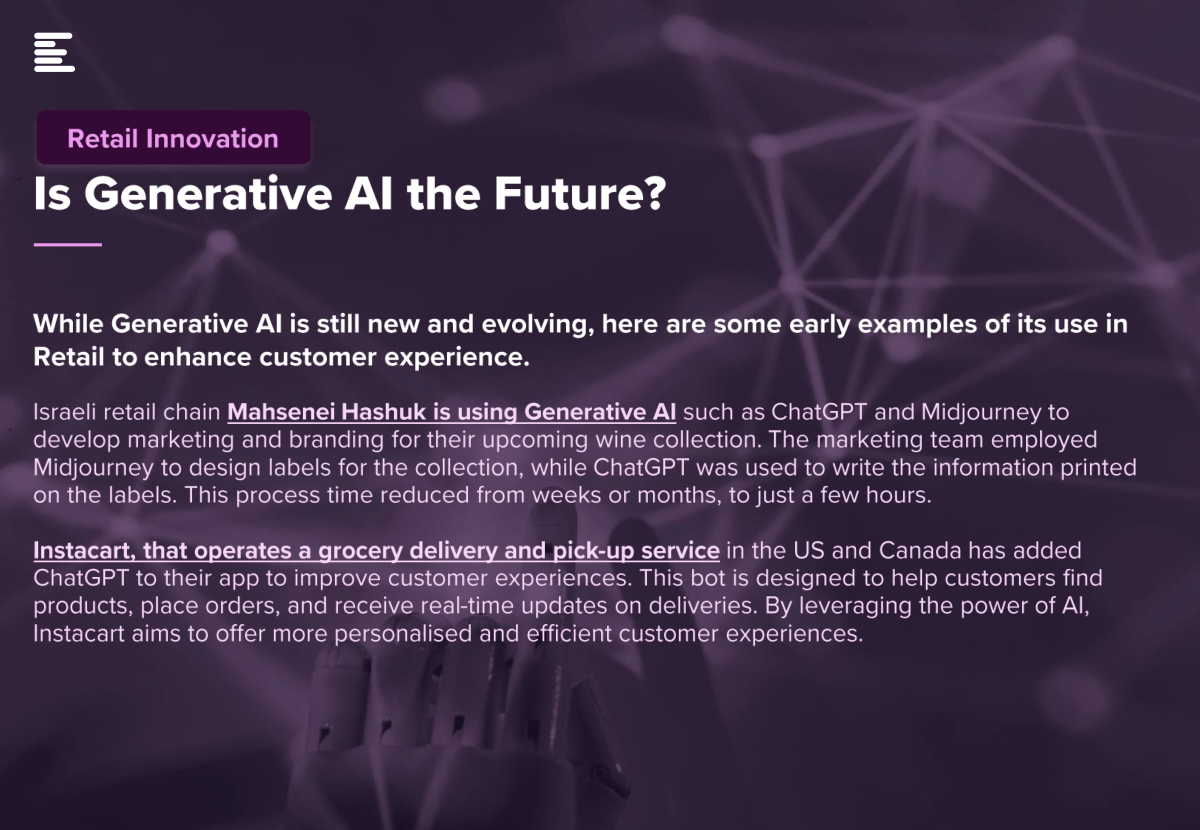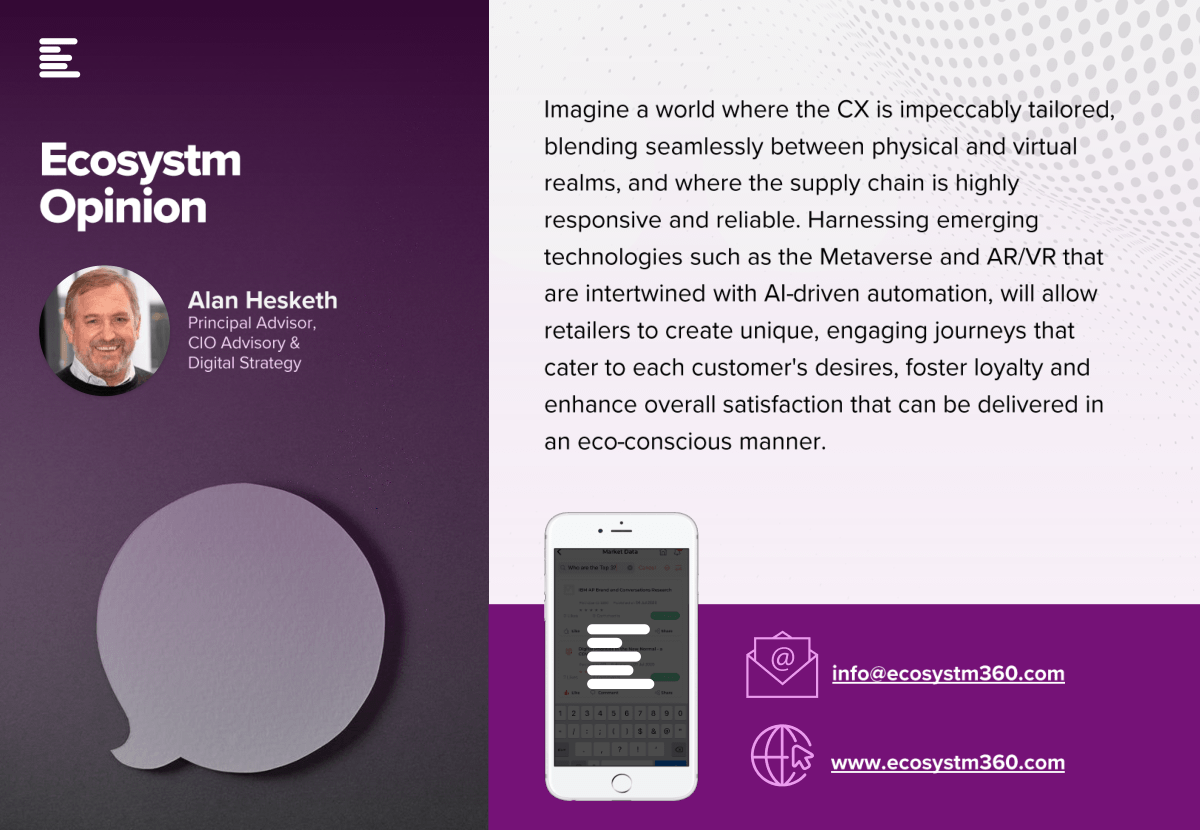 Download "The Future of Retail" as a PDF​