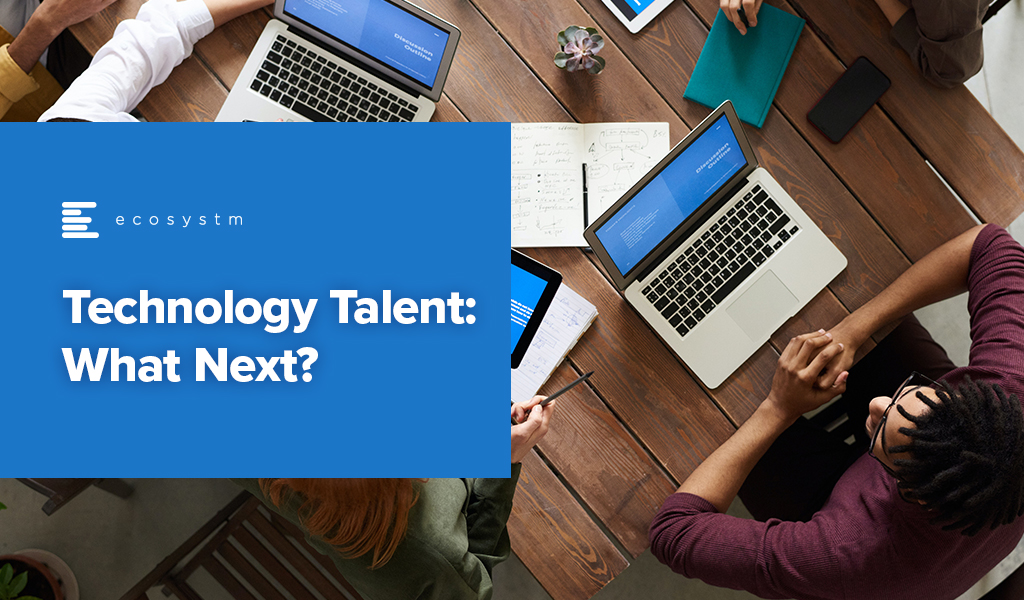 November has seen uncertainties in the technology market with news of layoffs and hiring freezes from big names in the industry – Meta, Amazon, Salesforce, and Apple to name a few. These have impacted thousands of people globally, leaving tech talent with one common question, 'What next?'
While the current situation and economic trends may seem grim, it is not all bad news for tech workers. It is true that people strategies in the sector may be impacted, but there are still plenty of opportunities for tech experts in the industry.
Here is what Ecosystm Analysts say about what's next for technology workers.

Today, we are seeing two quite conflicting signals in the market: Tech vendors are laying off staff; and IT teams in businesses are struggling to hire the people they need.
At Ecosystm, we still expect a healthy growth in tech spend in 2023 and 2024 regardless of economic conditions. Businesses will be increasing their spend on security and data governance to limit their exposure to cyber-attacks; they will spend on automation to help teams grow productivity with current or lower headcount; they will continue their cloud investments to simplify their technology architectures, increase resilience, and to drive business agility. Security, cloud, data management and analytics, automation, and digital developers will all continue to see employment opportunities.
If this is the case, then why are tech vendors laying off headcount?
The slowdown in the American economy is a big reason. Tech providers that are laying of staff are heavily exposed to the American market.
Salesforce – 68% Americas
Facebook – 44% North America
Genesys – around 60% in North America
Much of the messaging that these providers are giving is it is not that business is performing poorly – it is that growth is slowing down from the fast pace that many were witnessing when digital strategies accelerated.
Some of these tech providers might also be using the opportunity to "trim the fat" from their business – using the opportunity to get rid of the 2-3% of staff or teams that are underperforming. Interestingly, many of the people that are being laid off are from in or around the sales organisation. In some cases, tech providers are trimming products or services from their business and associated product, marketing, and technical staff are also being laid off.
While the majority of the impact is being felt in North America, there are certainly some people being laid off in Asia Pacific too. Particularly in companies where the development is done in Asia (India, China, ASEAN, etc.), there will be some impact when products or services are discontinued.

While it is not all bad news for tech talent, there is undoubtedly some nervousness. So this is what you should think about:
Change your immediate priorities. Ecosystm research found that 40% of digital/IT talent were looking to change employers in 2023. Nearly 60% of them were also thinking of changes in terms of where they live and their career.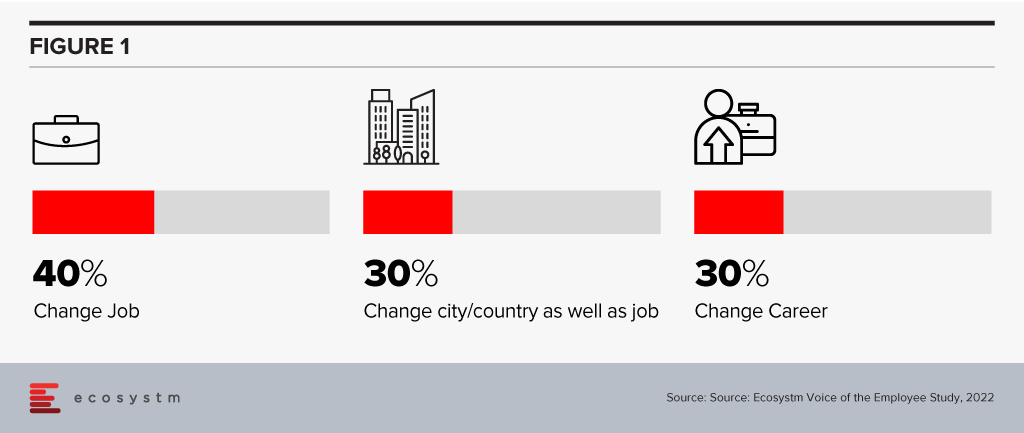 This may not be the right time to voluntarily change your job. Job profiles and industry requirements should guide your decision – by February 2023, a clearer image of the job market will emerge. Till then, upskill and get those certifications to stay relevant!
Be prepared for contract roles. With a huge pool of highly skilled technologists on the hunt for new opportunities, smaller technology providers and start-ups have a cause to celebrate. They have faced the challenge of getting the right talent largely because of their inability to match the remunerations offered by large tech firms.
These companies may still not be able to match the benefits offered by the large tech firms – but they provide opportunities to expand your portfolio, industry expertise, and experience in emerging technologies. This will see a change in job profiles. It is expected that more contractual roles will open up for the technology industry. You will have more opportunities to explore the option of working on short-term assignments and consulting projects – sometimes on multiple projects and with multiple clients at the same time.
Think about switching sides. The fact remains that digital and technology upgrades continue to be organisational priorities, across all industries. As organisations continue on their digital journeys, they have an immense potential to address their skills gap now with the availability of highly skilled talent. In a recently conducted Ecosystm roundtable, CIOs reported that new graduates have been demanding salaries as high as USD 200,000 per annum! Even banks and consultancies – typically the top paying businesses – have been finding it hard to afford these skills! These industries may well benefit from the layoffs.
If you look at technology job listings, we see no signs of the demand abating!