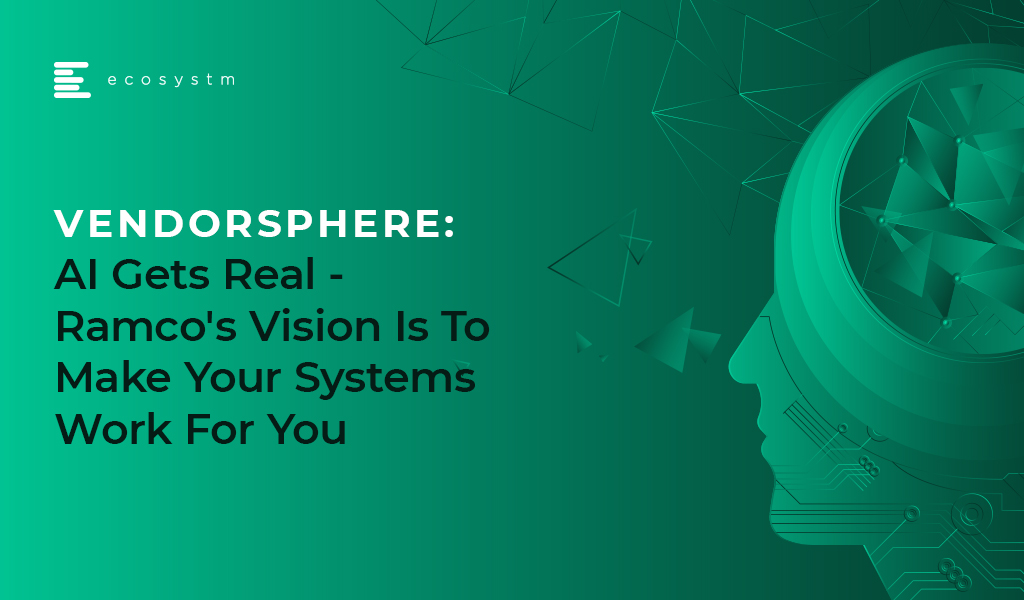 I recently attended a briefing with Ramco Systems – if you haven't heard of them, they are one of an emerging group of software vendors who are challenging the big application software companies – SAP and Oracle. They put innovation at the centre of their business – aiming to constantly drive improvement for their customers, and bringing companies the benefits of systems that consumers see in their web-based and mobile apps but have been sorely missing from the enterprise application market. To be honest they are a breath of fresh air in a market that needs it – and their endeavours are seeing results both in plaudits from analyst firms and new customer wins.
At the briefing, Ramco demonstrated some of the AI capabilities they have been weaving into their software platforms. And in doing so they have shown the gap between today's systems and systems that actually work for their clients. ERP, HR, Payroll and other enterprise applications are data sinks – they demand constant input, and while they do a good job in automating business processes, they could do so much more.
Within Ramco they have moved away from email completely for employee inquiries – all interactions now happen with their transactional chatbot, including scheduling meetings, checking leave balances, discovering and understanding personal achievements, raising a travel request and claiming travel expenses – as well as understanding company policies and supporting employees with speculative queries. This same bot is available for clients as they aim towards a zero-UI interface – no more logging onto systems and interrogating applications, running searches. Now you ask a question and get an answer – using an IM client or a voice interface (such as Google Home or Amazon Alexa devices). This is the way systems should serve employees.
Like other enterprise application vendors, they have added an AI capability to their platform – but they are taking the extra step to make that AI work out of the box (or the cloud). For example, with all the information in your HR systems (employee skills, time and attendance, incentives, expenses, payroll) they are looking at making that information accessible and actionable for potential users – creating systems that understand the context and anticipate needs.
In your finance or ordering systems, they are applying machine learning so it understands that 'client A' tends to order specific items from specific locations – so ordering agents are guided towards those options versus having to scroll through long lists.
(see images for an example of that in the process)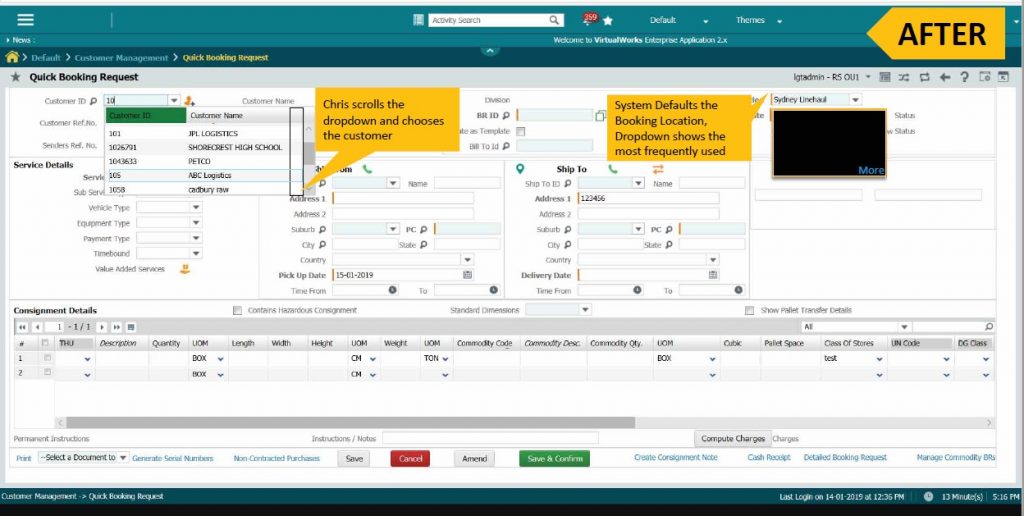 They are recommending where costs should be allocated or validating inputs based on historical learnings. The systems can catch a mistake, errors or even fraud – saving the business significant amounts of money and of time in error correction or re-work.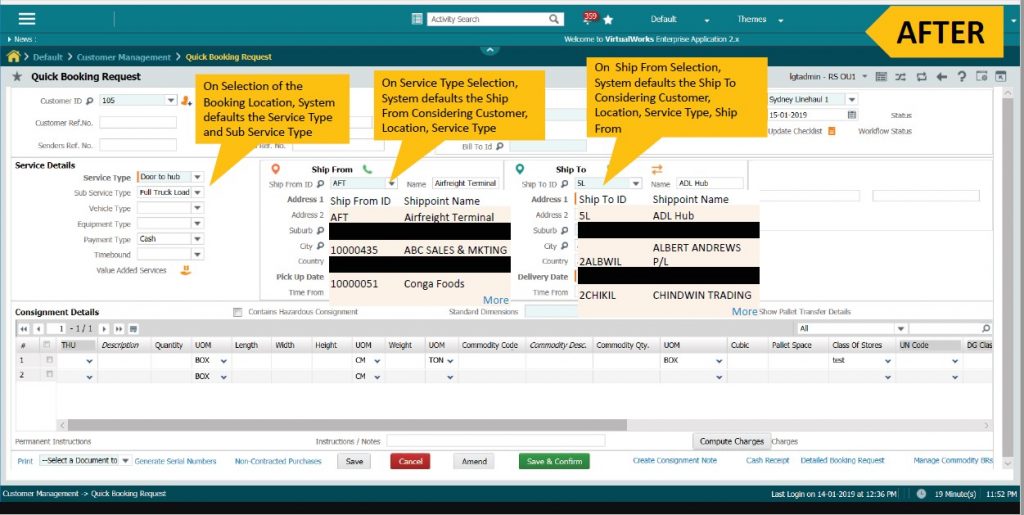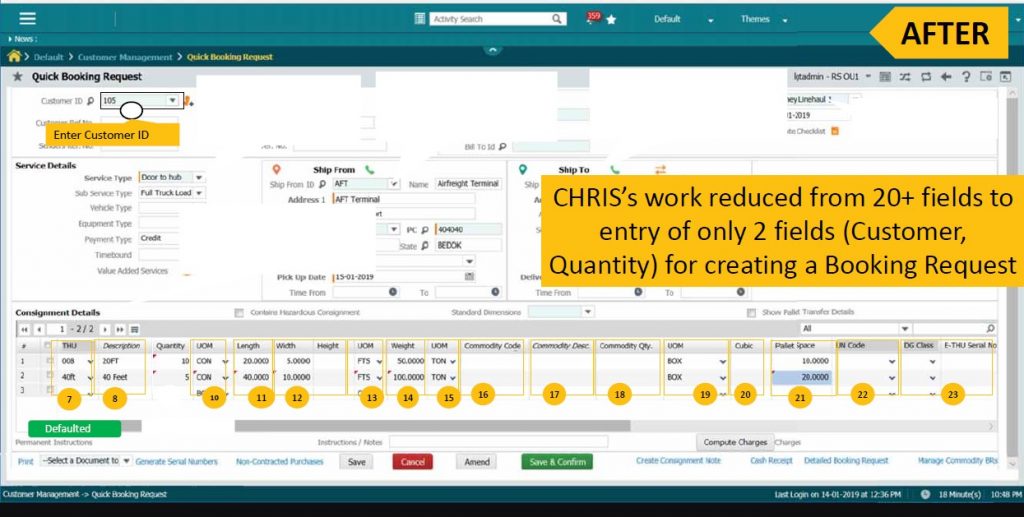 Ramco's vision is that agents only have to manage exceptions in enterprise applications – not every single detail. Complete automation is still an unrealistic expectation, but businesses should aim for 85% automation, with 12% of processes needing intervention for mild intervention and 3% needing deep intervention. In Ecosystm's experience speaking to businesses that have automated to such a degree, an 85% automation does NOT lead to an 85% saving – as you typically automate the easier cases anyway. But the savings should be real and measurable – up to 50% time saving for accounts receivable or payable teams, for payroll teams, for help desks or for other highly manual processes should be achievable.
And while the business case can be built on the saving, the pay-off also comes in happier and more engaged employees who have the information right at their fingertips to make better business decisions or drive smarter business processes.
So why highlight Ramco's AI capabilities? For a number of reasons:
For AI to be widely adopted, it needs to be easy and accessible – Many other vendors (the big cloud players in particular) are making AI tools and assets available for customers, but they still have to do the hard work – find a business problem, gather the data, train the algorithm, deploy the algorithm and then train users on the new process. There are hundreds – or even thousands of examples of processes in business that can be made smarter and easier through the use of machine learning and AI – and vendors should be building these capabilities into the products and platforms. Ramco is doing that – they are by no means alone – but they are a good example of a software vendor that is disrupting a market by focusing on helping their customer succeed.
I believe there is a bigger trend going on in the way businesses buy software (and look out for an upcoming report on this topic). More and more I see businesses adopt the best solution for their needs – NOT the one that does 80% of what they want. And the best software is often built by smaller, more agile companies. They build for specific business needs and specific niches – and they focus on providing exactly what customers want. I am seeing a general move away from the big platform providers towards the smaller ISVs. Partly because they cost less (I regularly hear companies say they saved up to 90% by using a specialist provider!) – but also because they provide the best solution – and businesses can no longer compromise when it comes to driving the best customer and employee experiences. Again, Ramco is a part of this change.
You should demand more from your applications provider – an AI platform is not enough. They need to make your actual application smart – they need to be able to automate processes you are already doing. If you have data the system should be able to learn, they need to focus on making the system work for you, your employees and your customers – not the other way around (as is too often the case). AI needs to be a core component of your business applications, not a bolt-on.