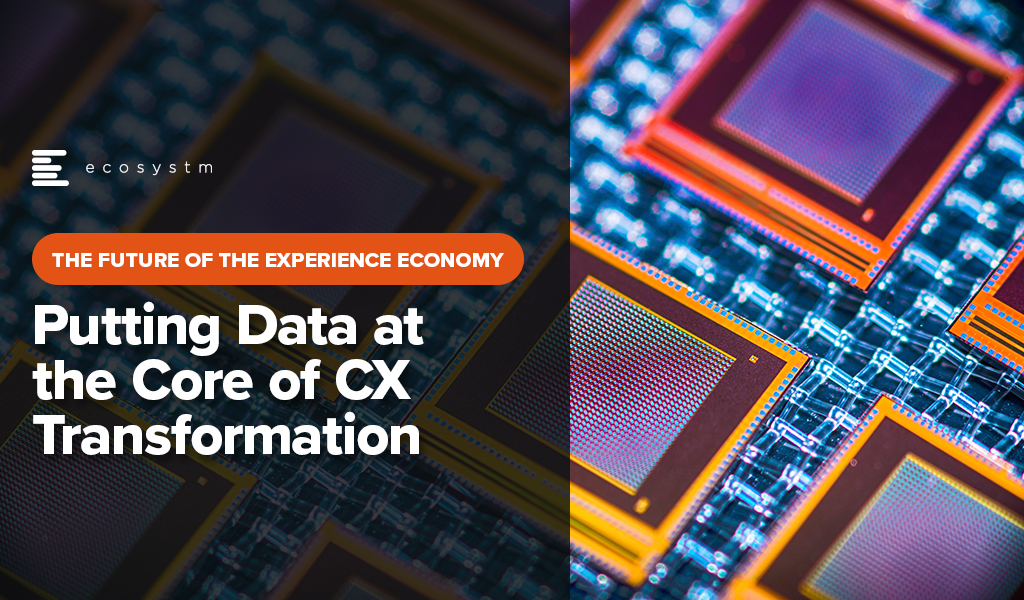 In today's digital world, data is an essential part of almost everything we do. From making informed business decisions to providing the best customer outcomes, data plays a crucial role in shaping organisations' actions and strategies. With the increasing availability of customer data, companies can now gain valuable insights into customer behaviour, preferences, and expectations; and offer personalised experiences to build long-lasting relationships.
Ecosystm Principal Advisor, Audrey William talks about 5 things to keep in mind when working on your data strategy to improve customer experience.
Build a data-driven CX culture. If you don't have a Chief Experience Officer, appoint one.
Understand your data needs. Blindly gathering data without evaluating significance or utilisation, can cost you.
Evaluate your data repositories. Invest in a CDP or an Intelligent Data Platform for a unified view of customer data.
Use Speech Analytics to truly understand your customer. Go beyond traditional metrics to gather data-driven insights.
Aim to achieve hyperpersonalisation. Make it the goal and core of your data and customer strategies.
Read on to find more.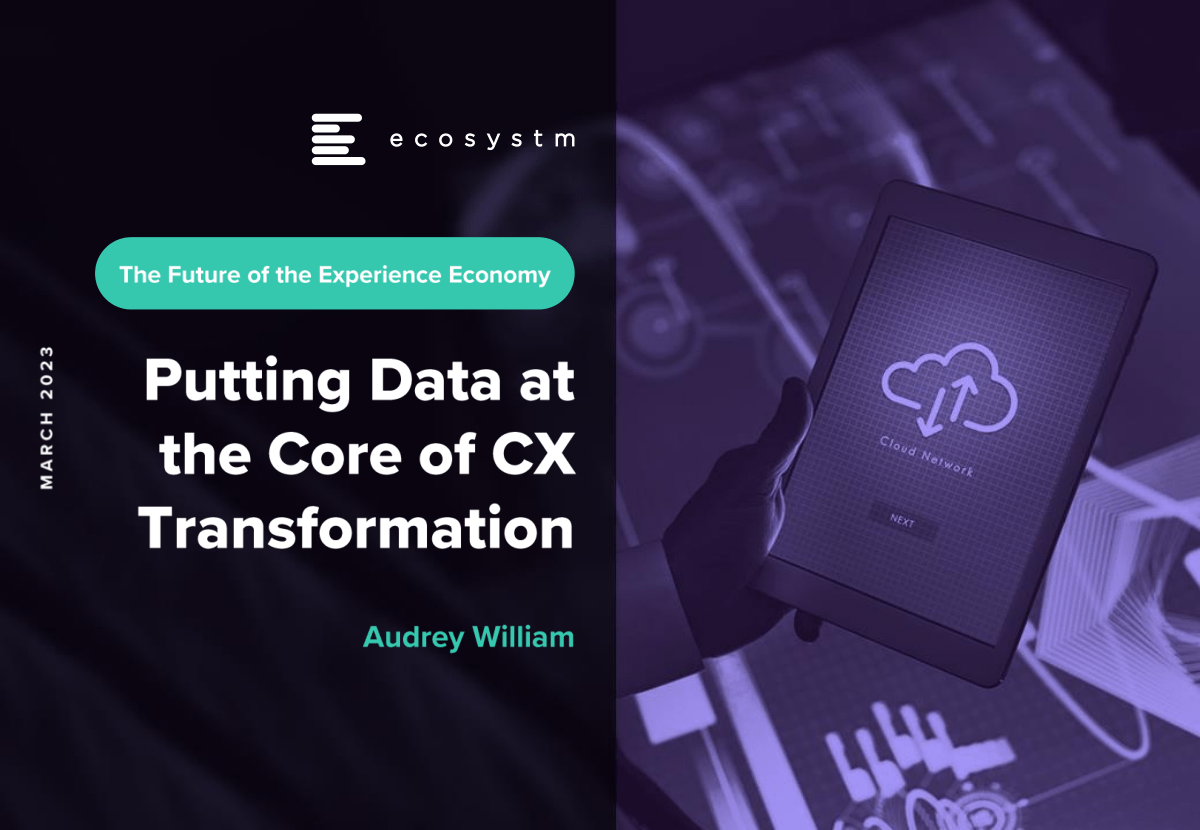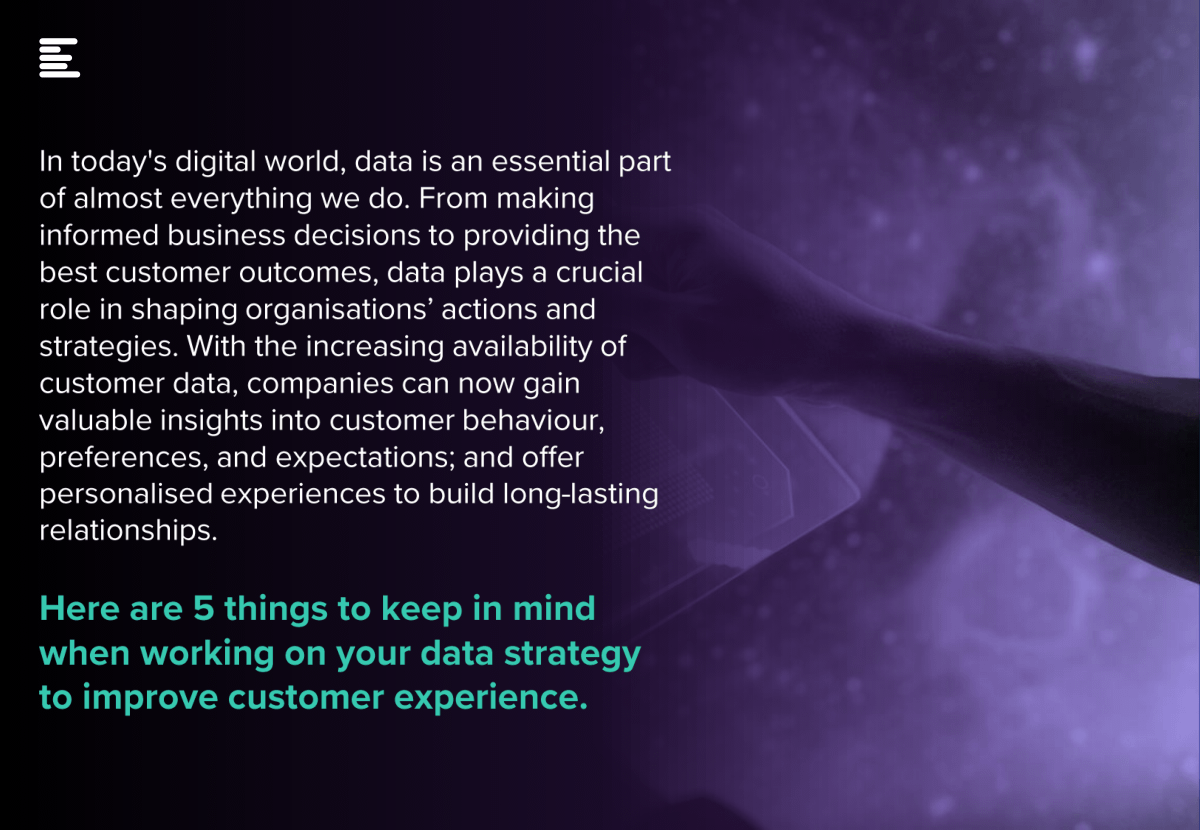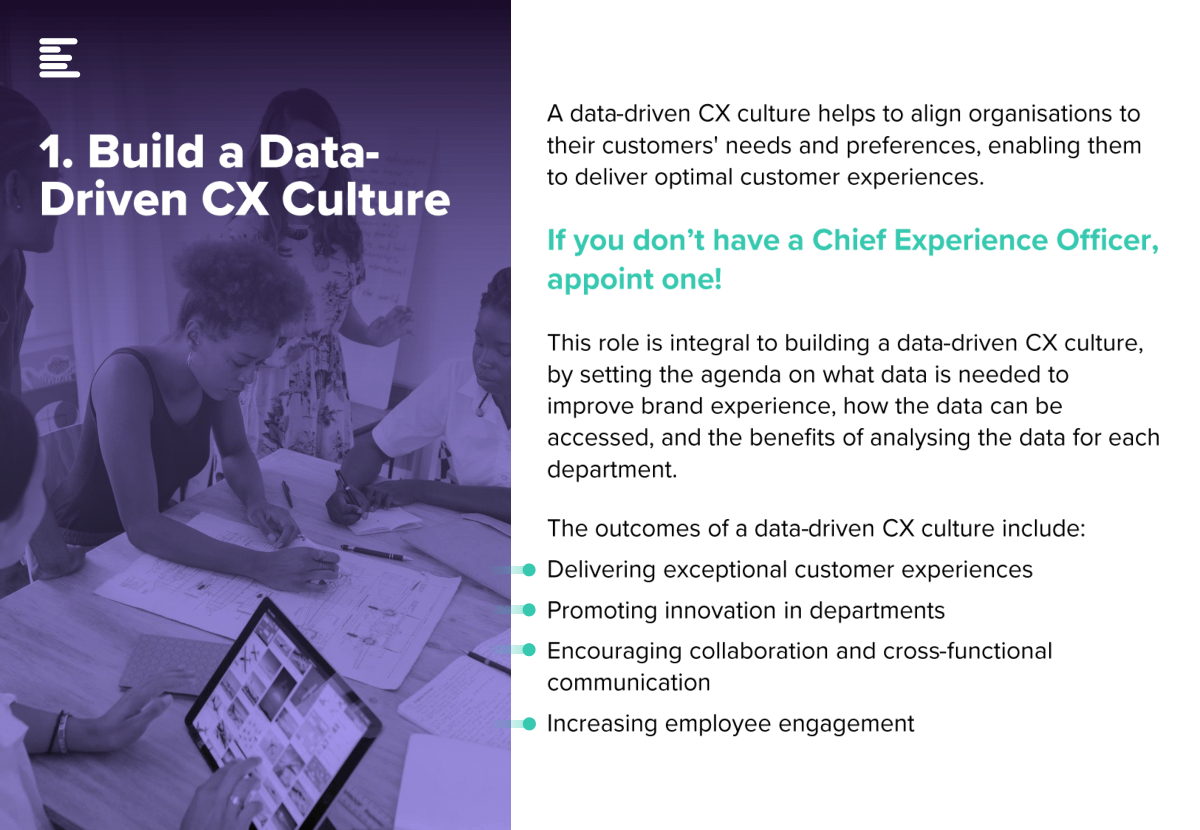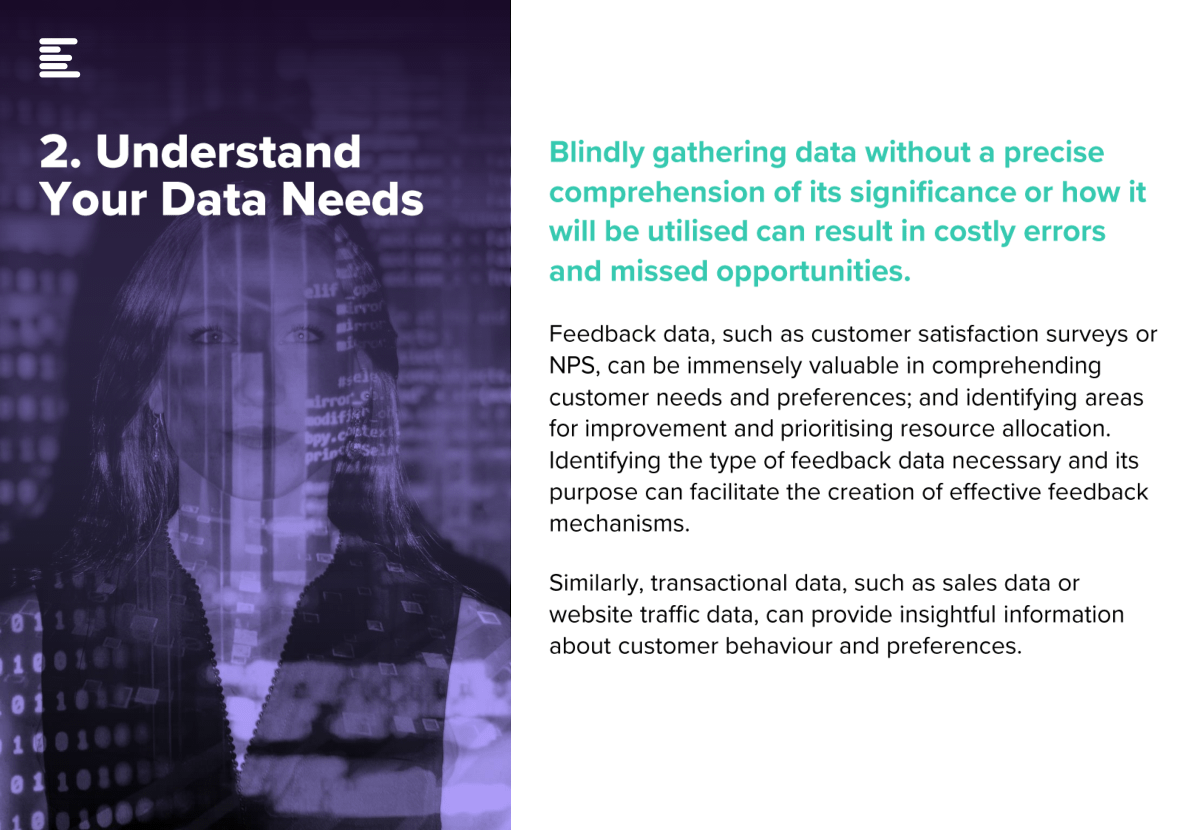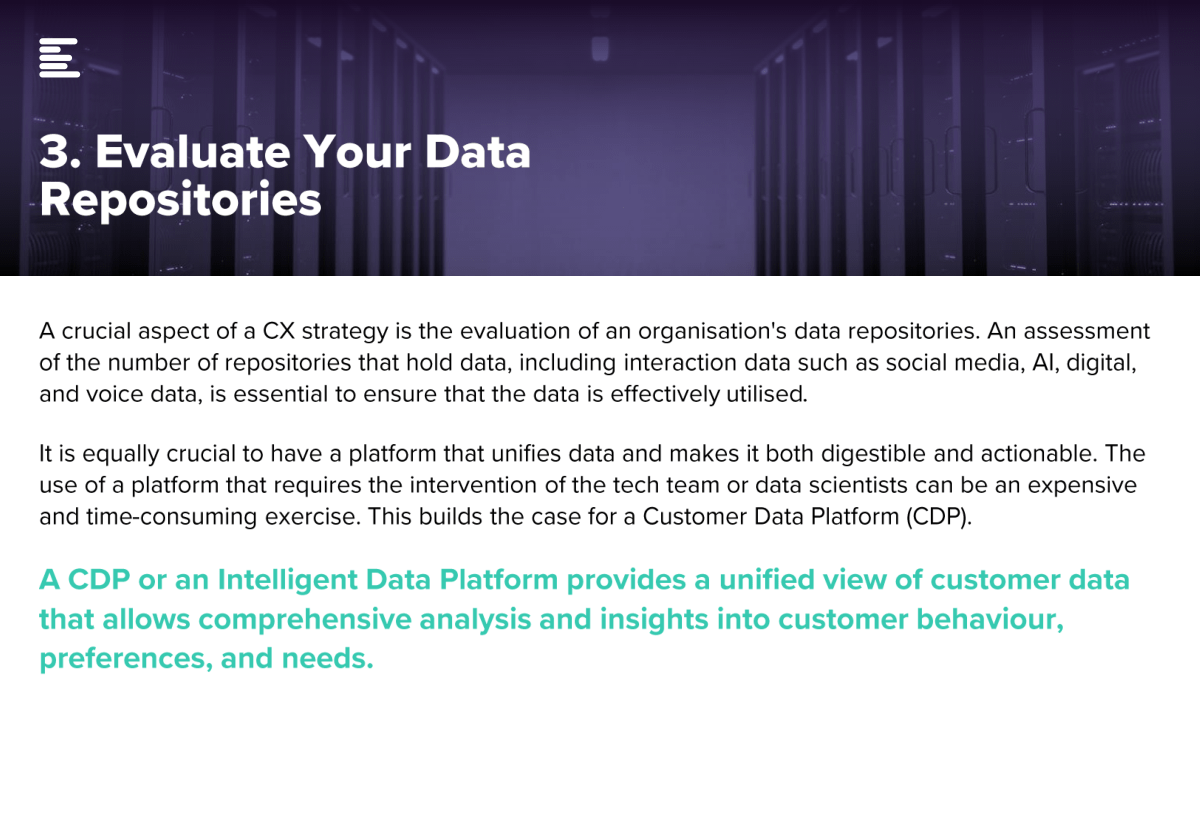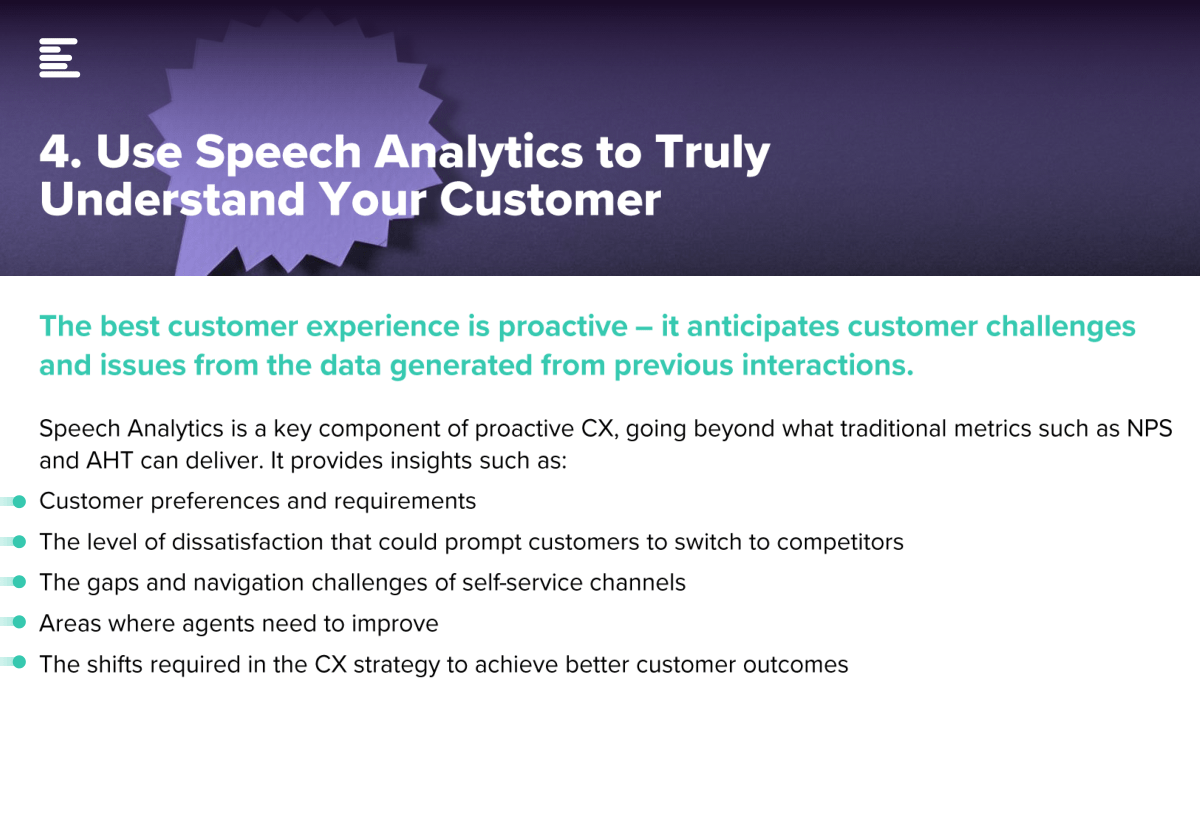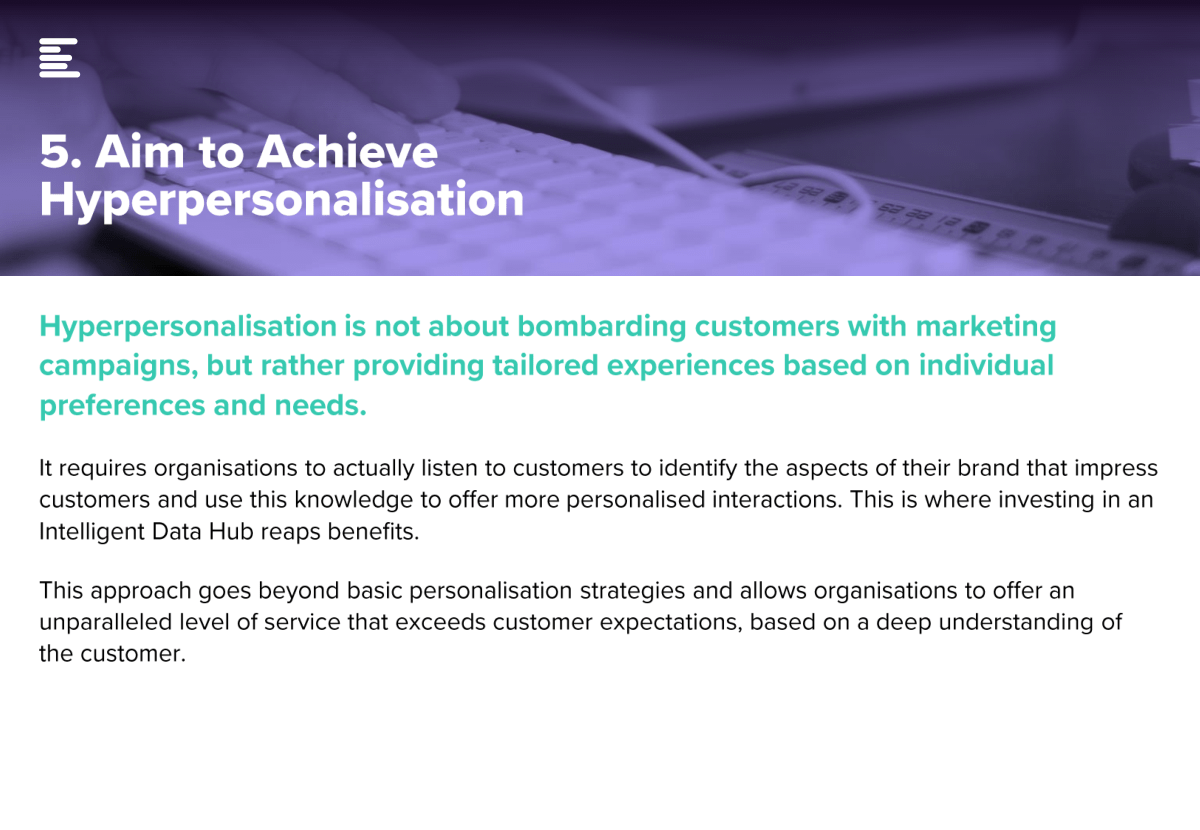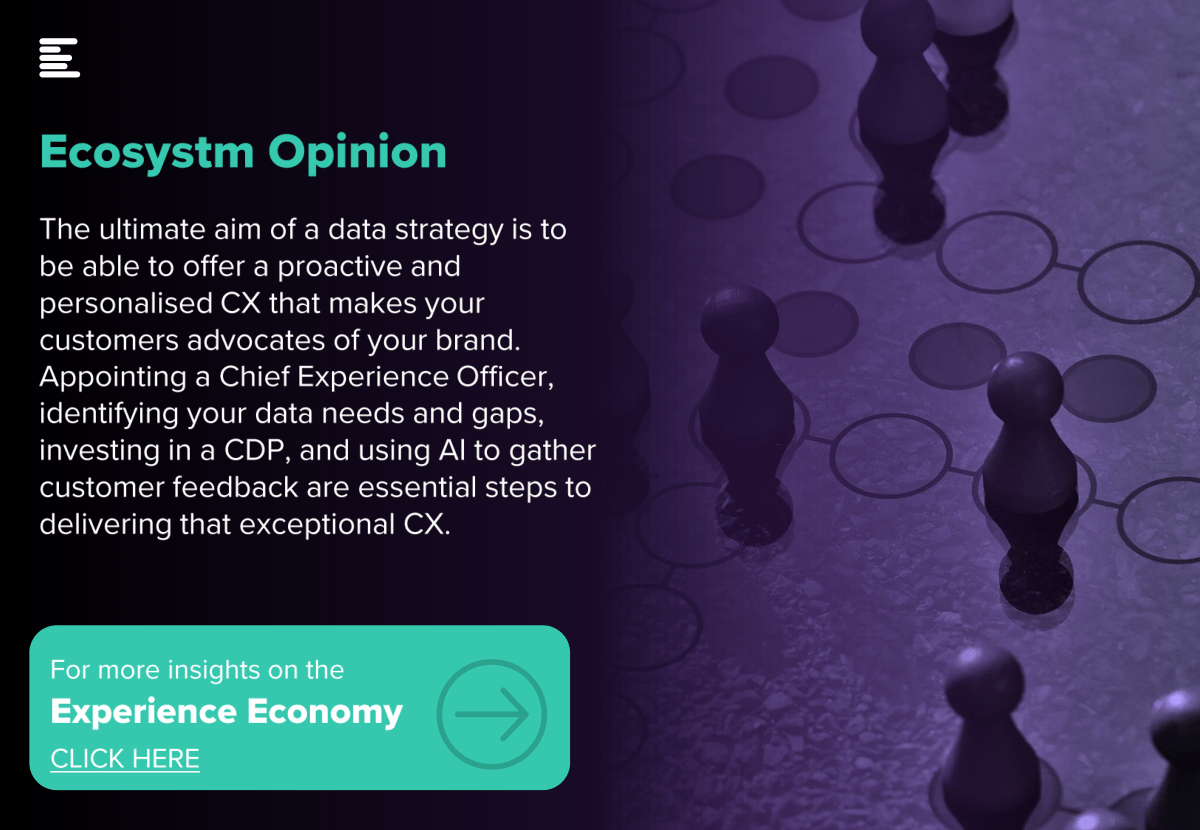 Putting-Data-at-Core-of-CX-Transformation-1
Putting-Data-at-Core-of-CX-Transformation-2
Putting-Data-at-Core-of-CX-Transformation-3
Putting-Data-at-Core-of-CX-Transformation-4
Putting-Data-at-Core-of-CX-Transformation-5
Putting-Data-at-Core-of-CX-Transformation-6
Putting-Data-at-Core-of-CX-Transformation-7
Putting-Data-at-Core-of-CX-Transformation-8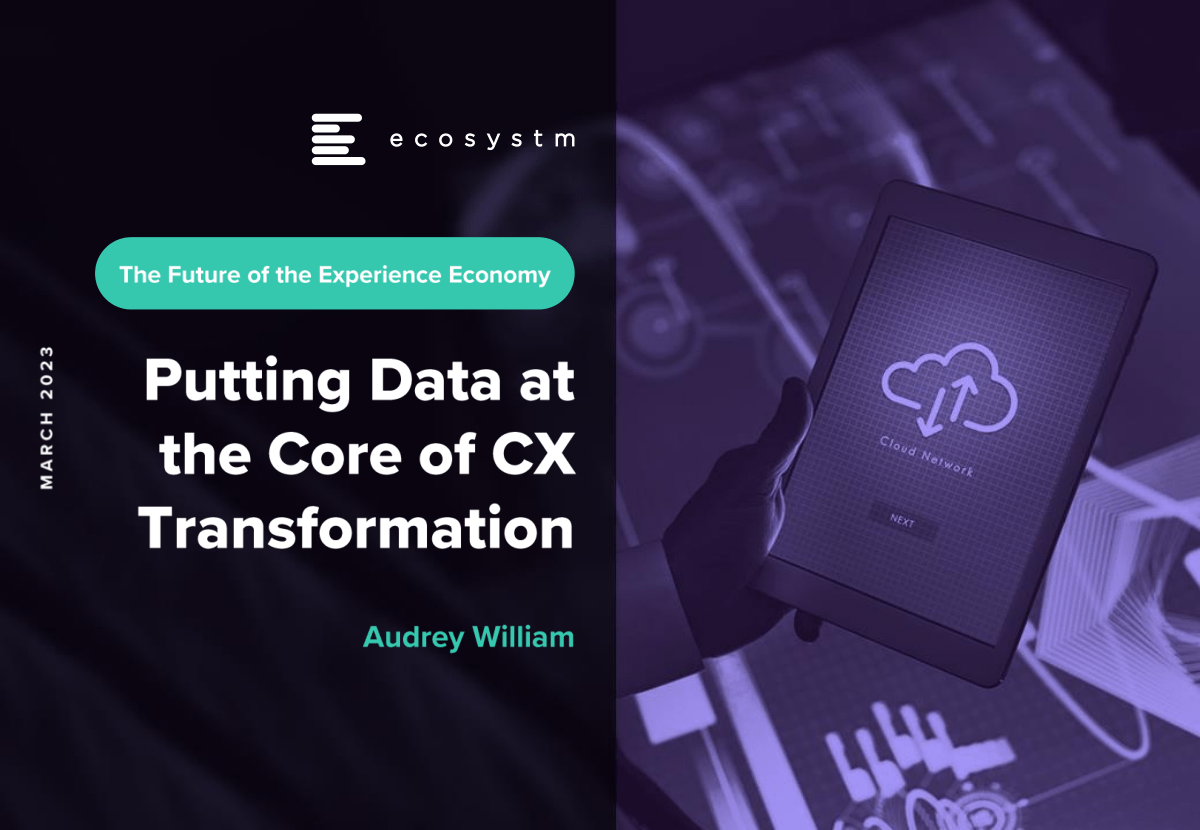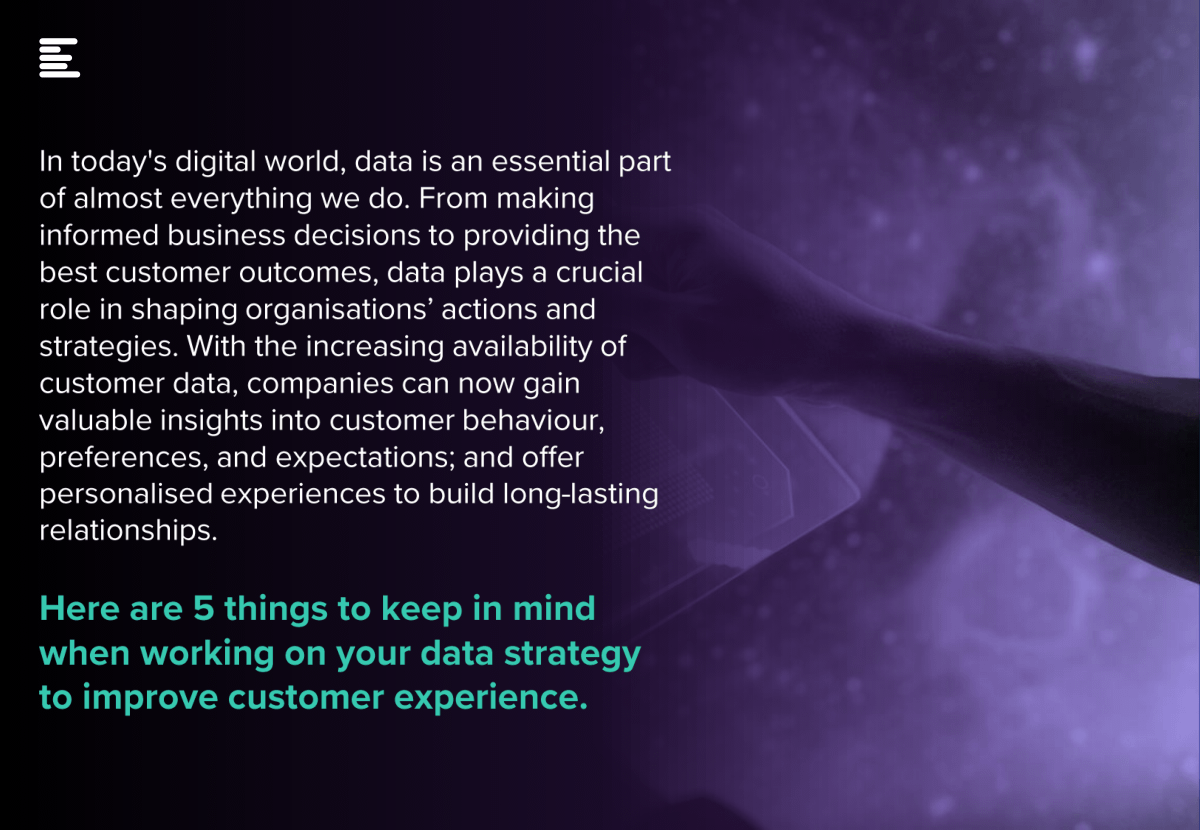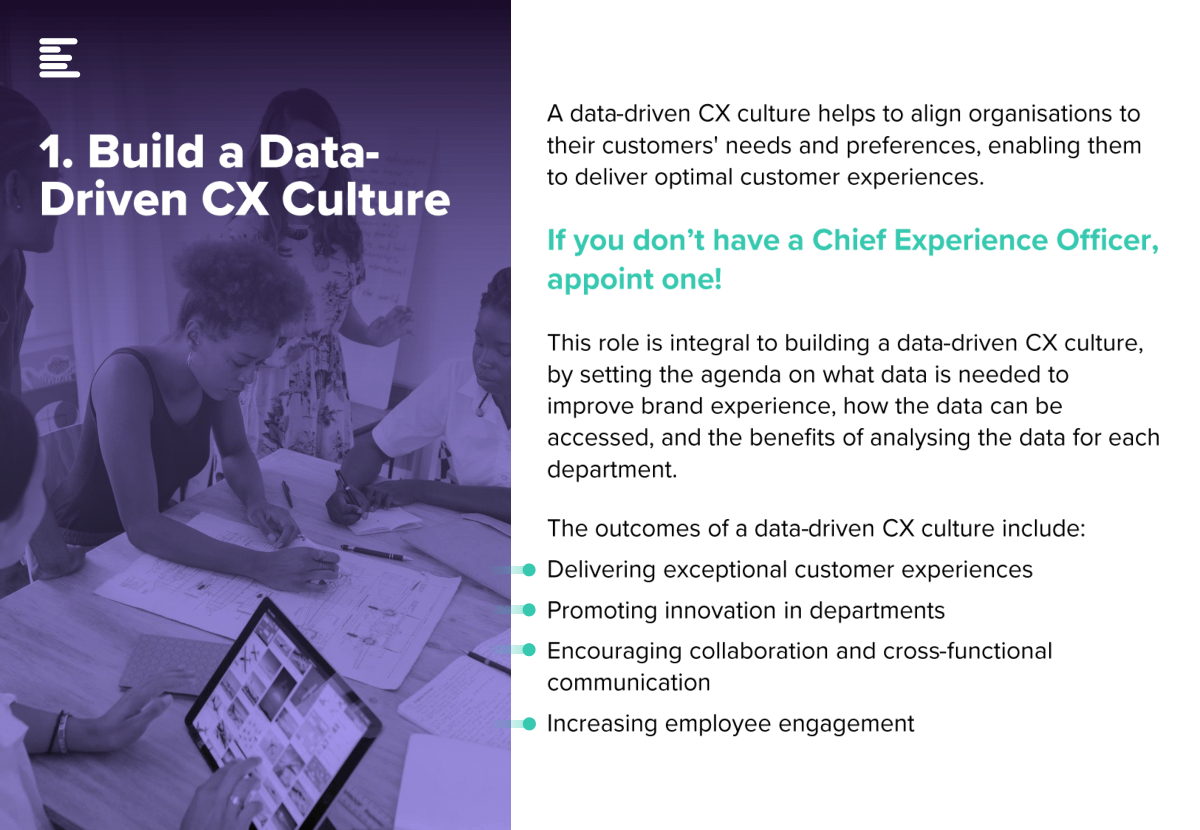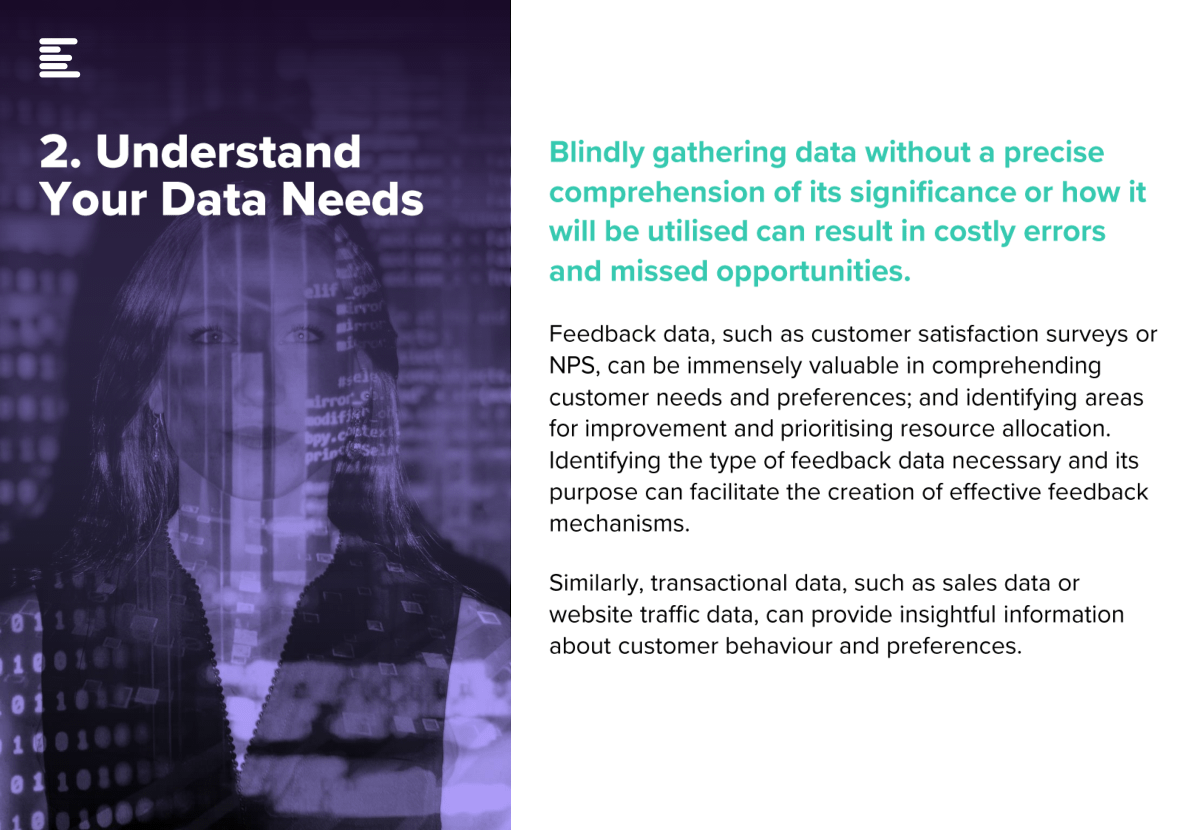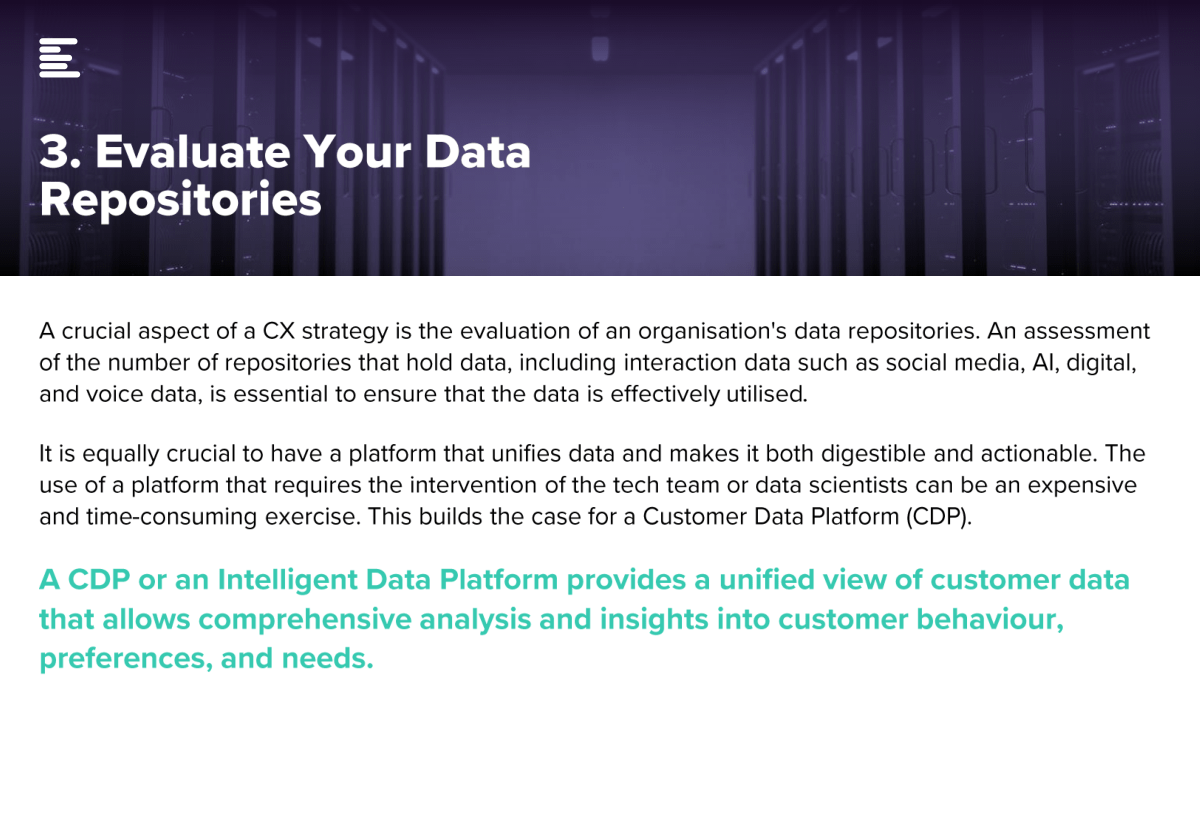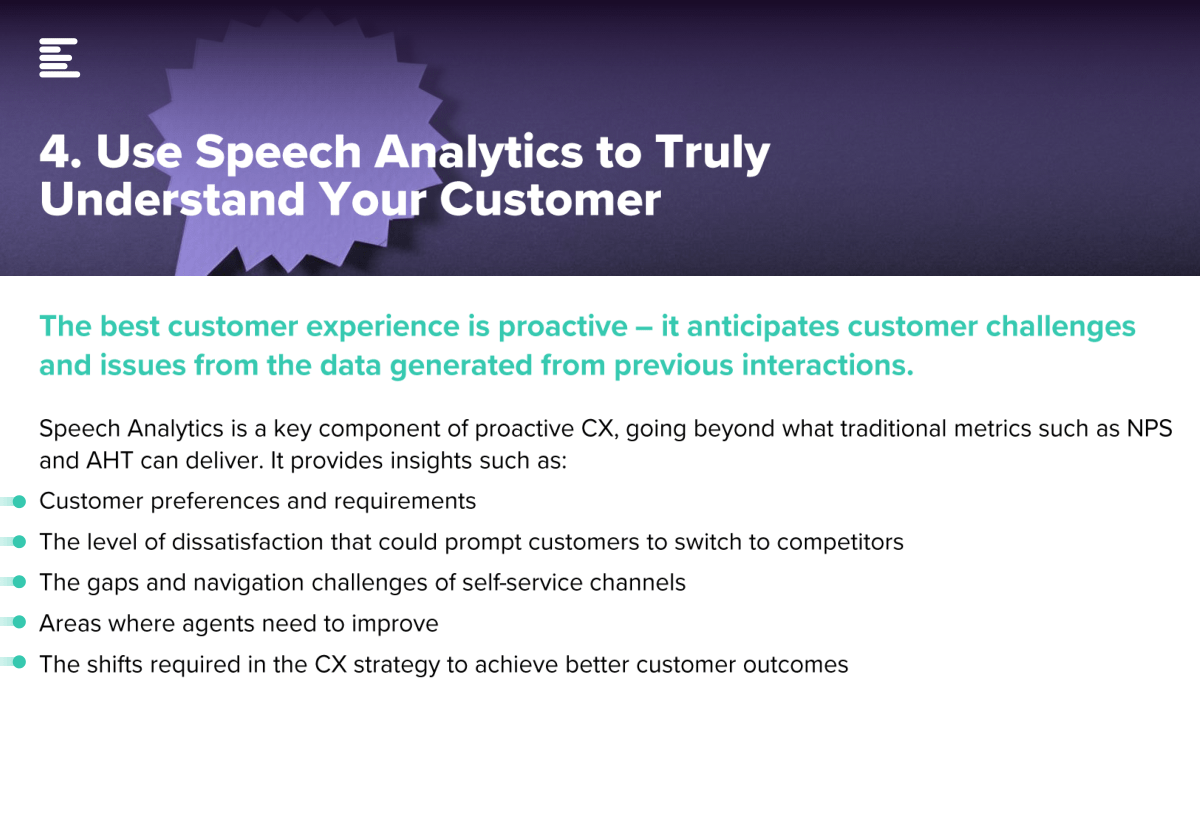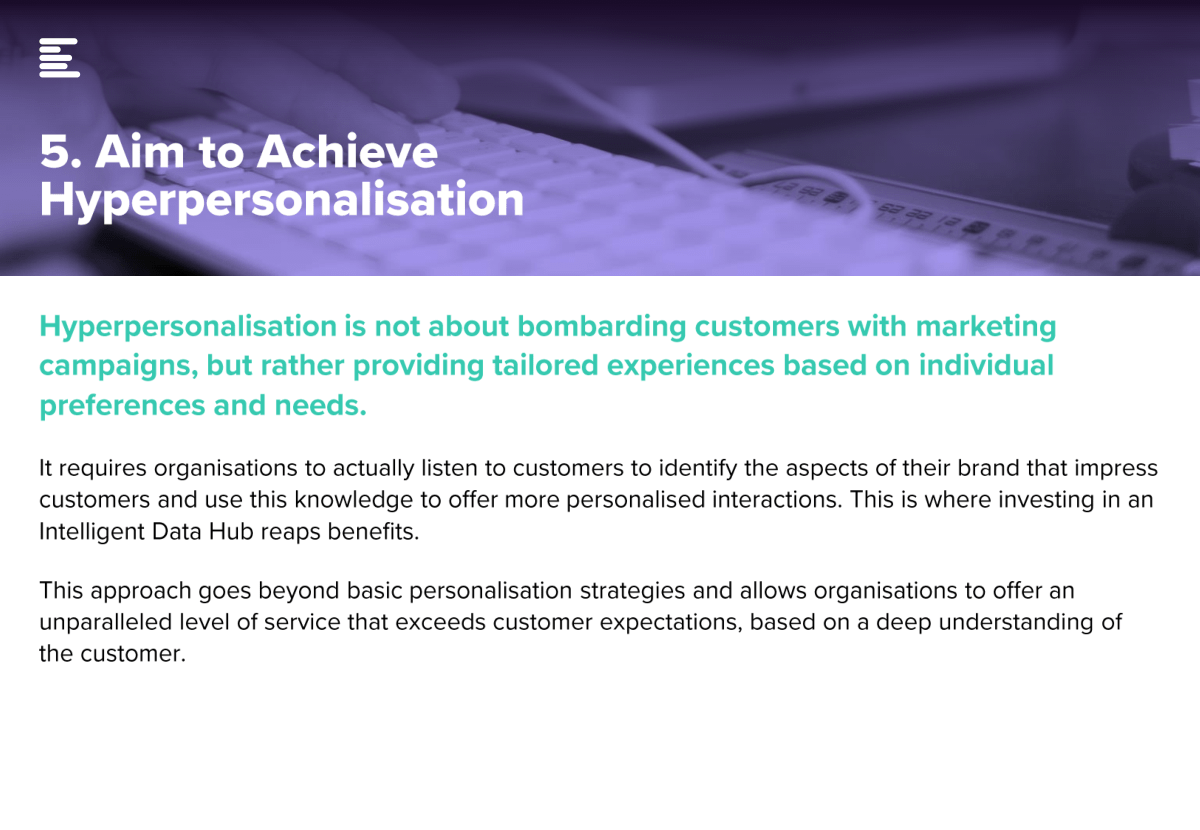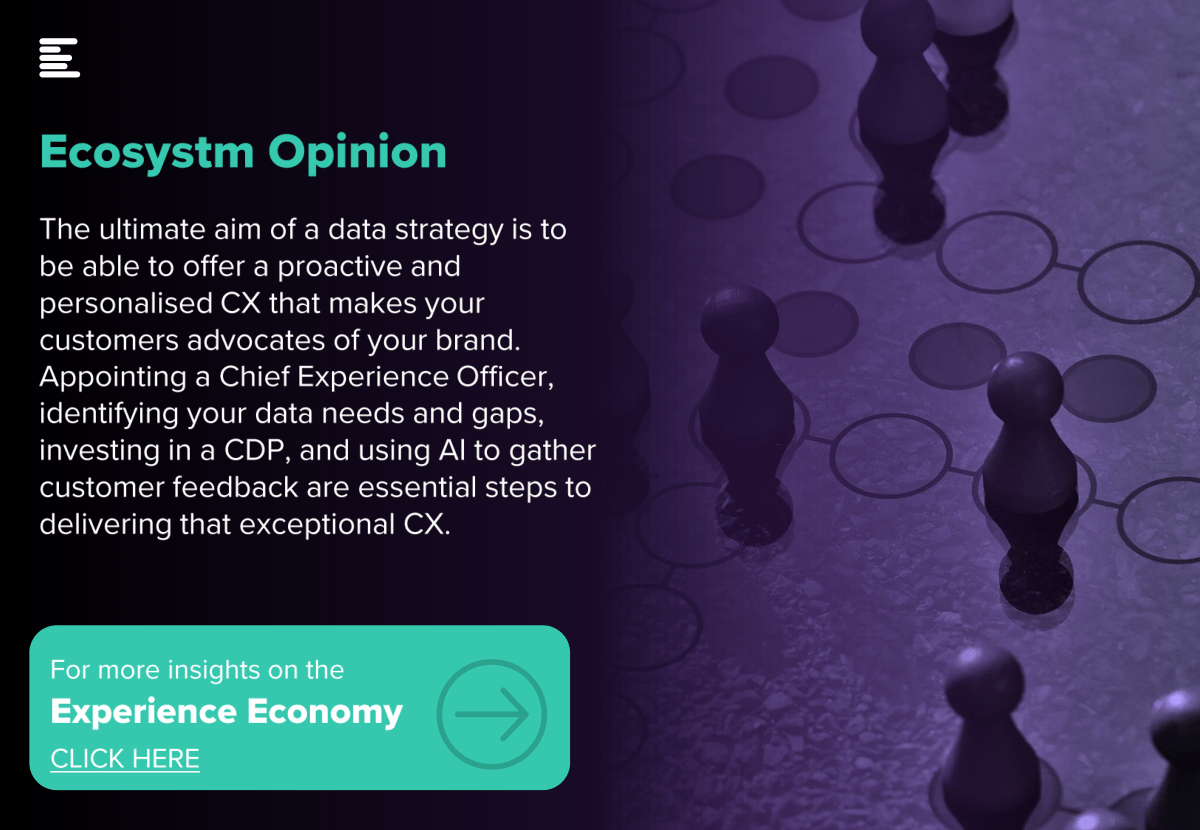 Download Putting Data at the Core of CX Transformation