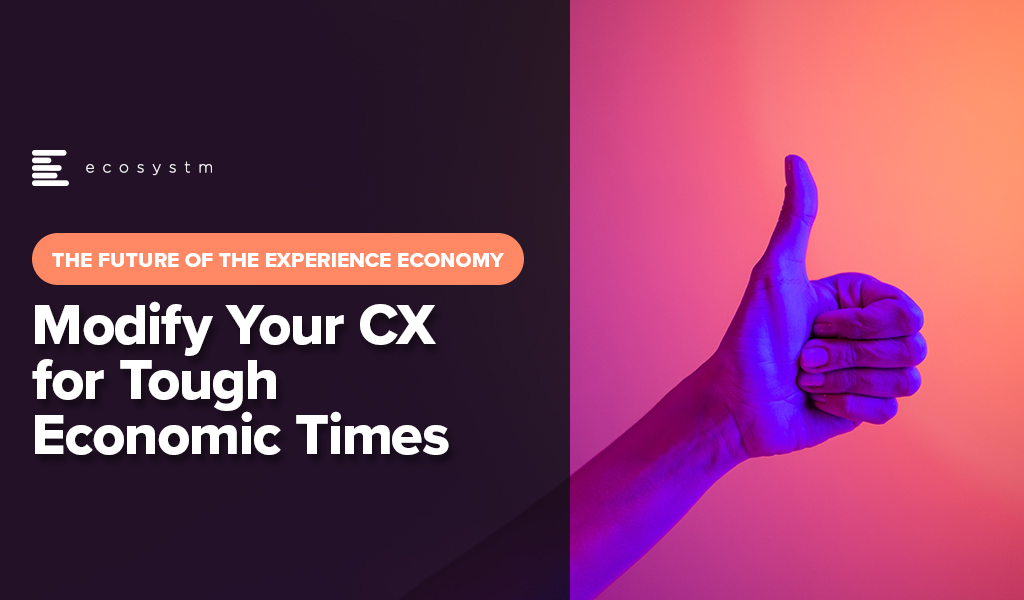 During tough economic times, organisations need to be even more attentive to their customers' needs and find creative ways to deliver high-quality customer experiences while keeping costs under control.
Tim Sheedy – VP Research, Ecosystm presents the best practices that organisations can use to modify their customer experience during these uncertain times.
Bring back the empathy. While people might have stopped worrying about their health, economic concerns are real.
Focus on customer retention. Customer attraction takes more effort and investments than customer retention.
Invest in customer support. This can be done through digital touchpoints as well as in-person interactions.
Continue to simplify the purchasing process. Even the slightest friction in the purchase process is enough to drive potential customers away.
Focus on value over discounts. Customers look for value more than they look for discounts.
Read on to find out more.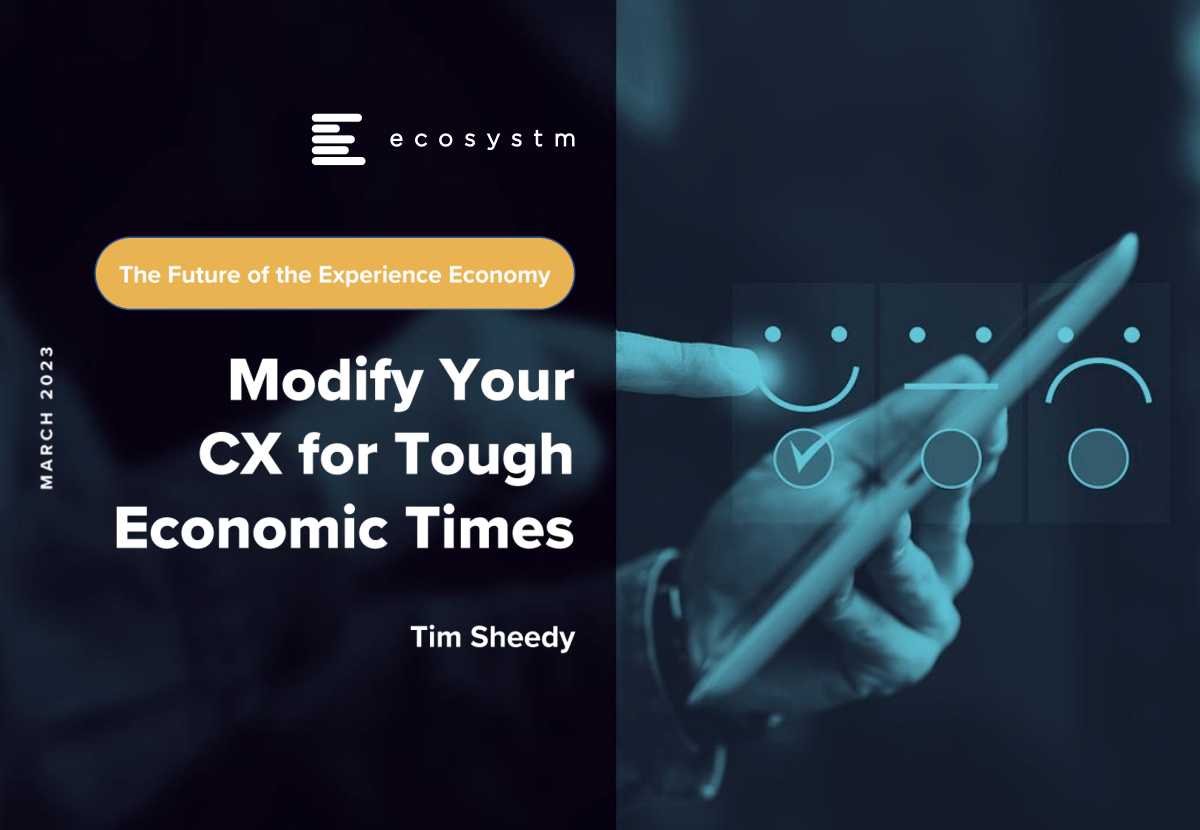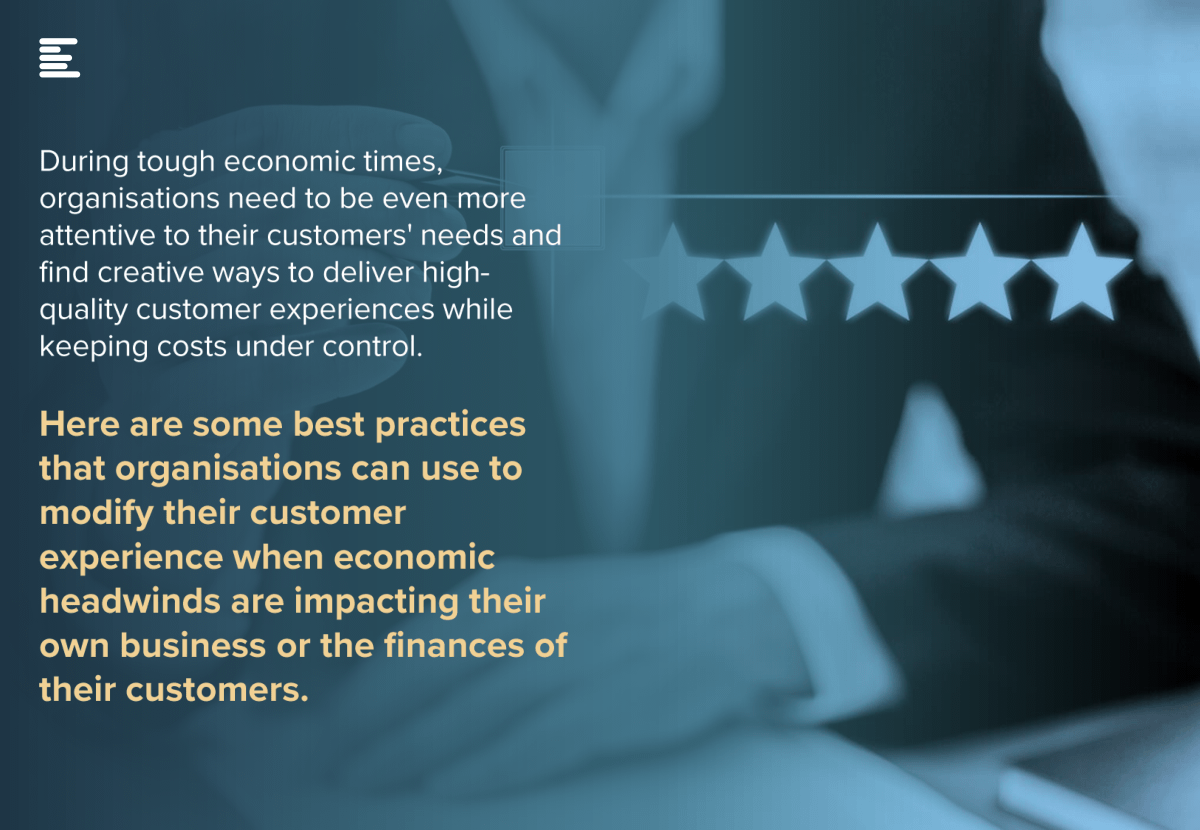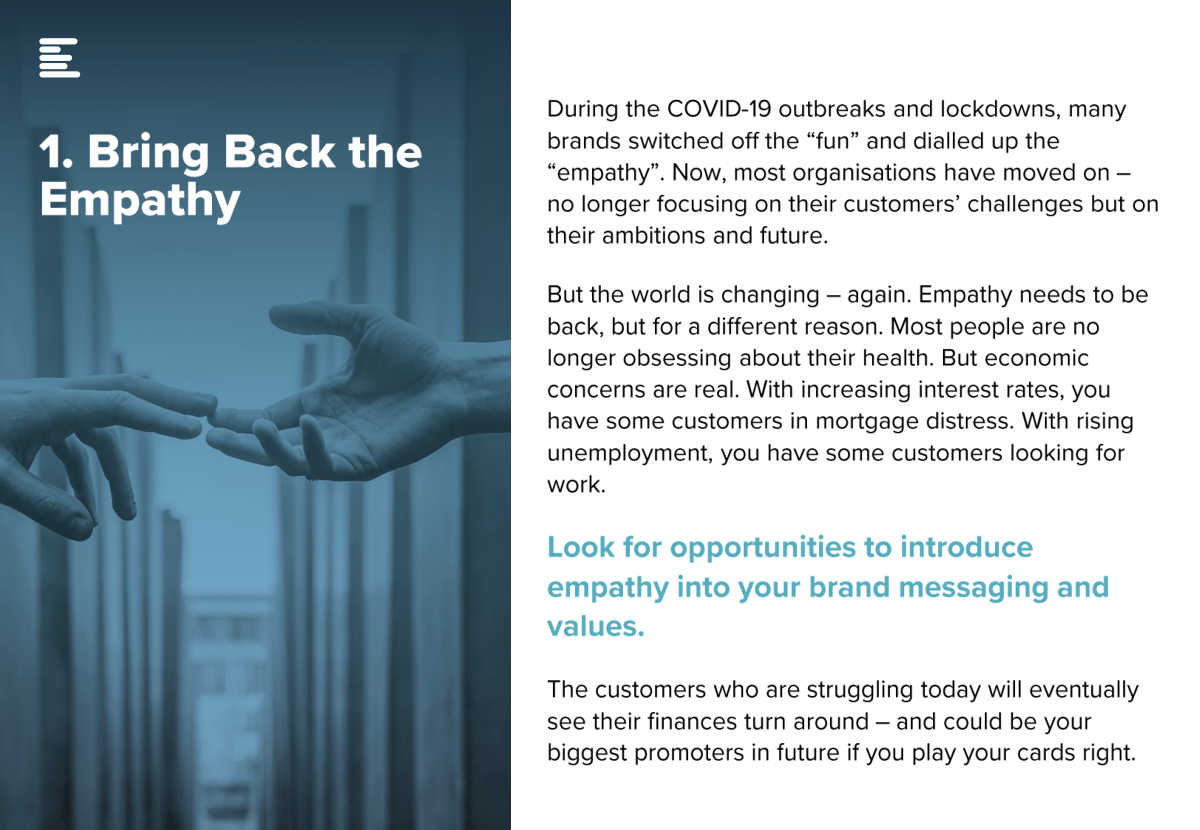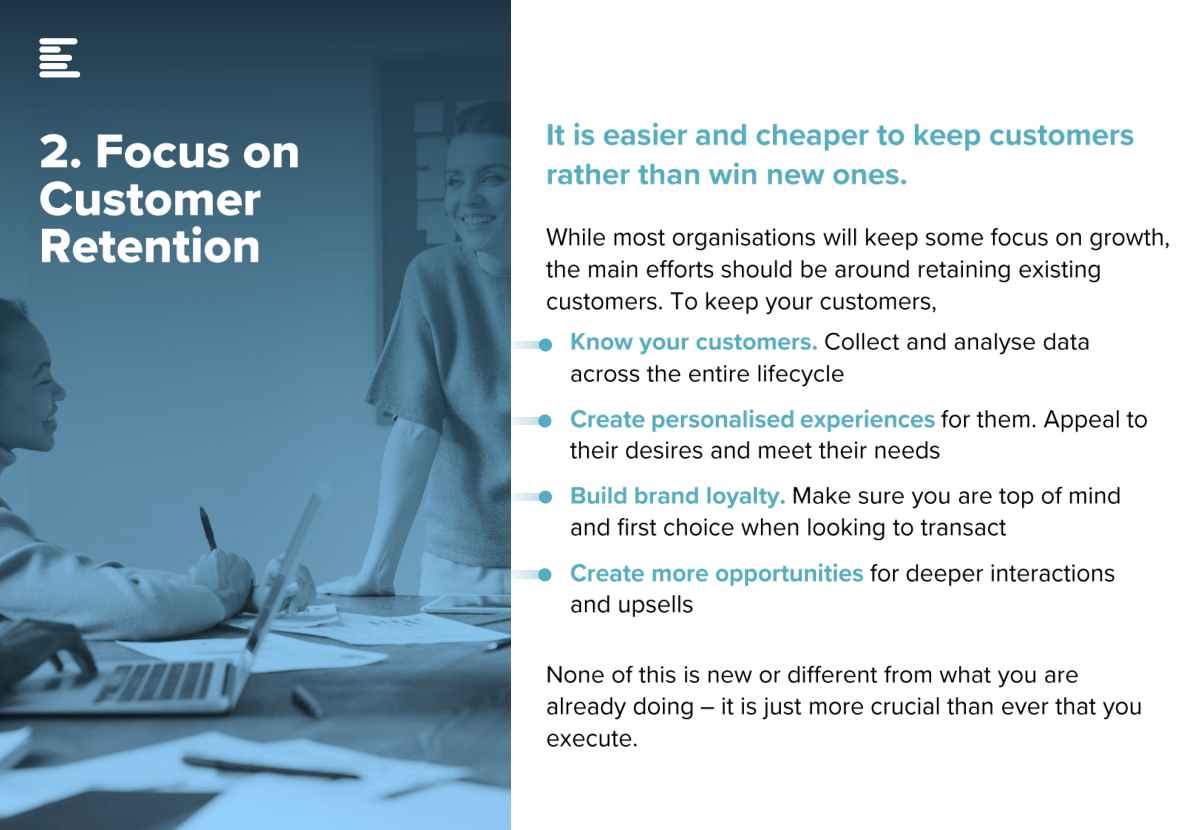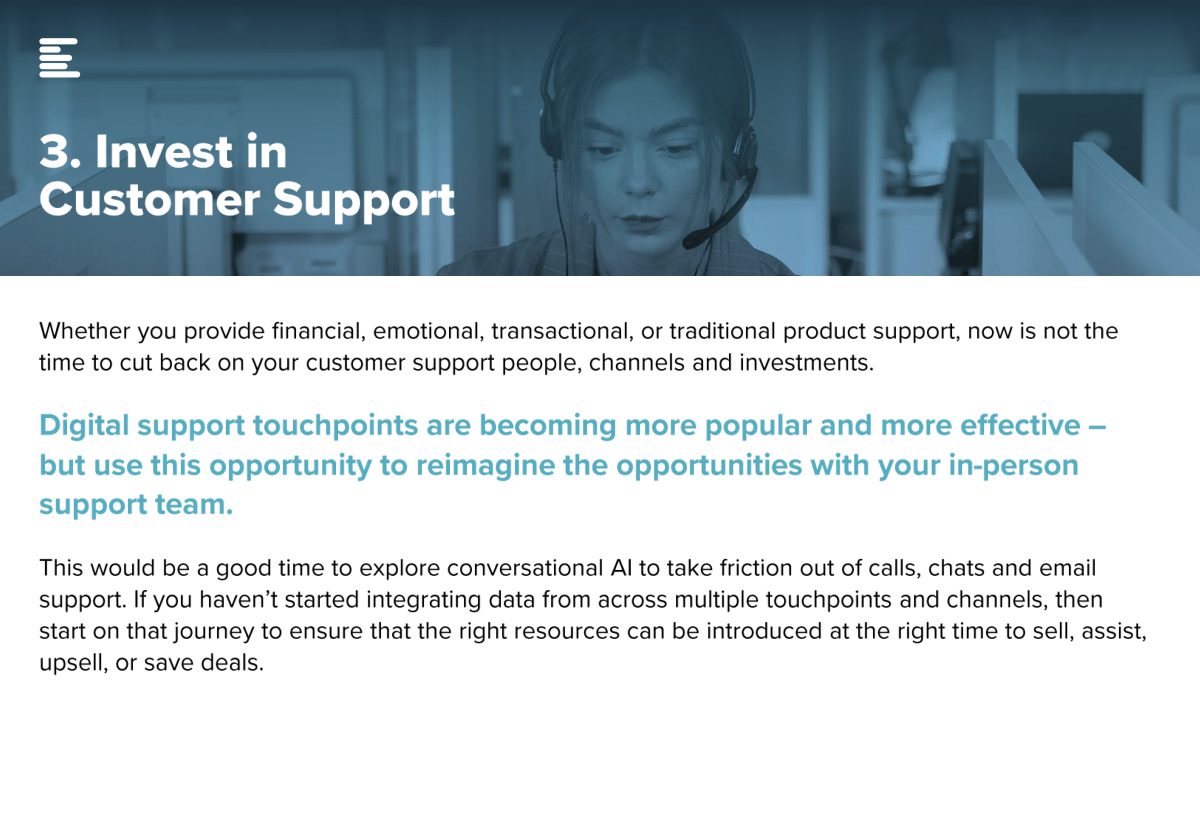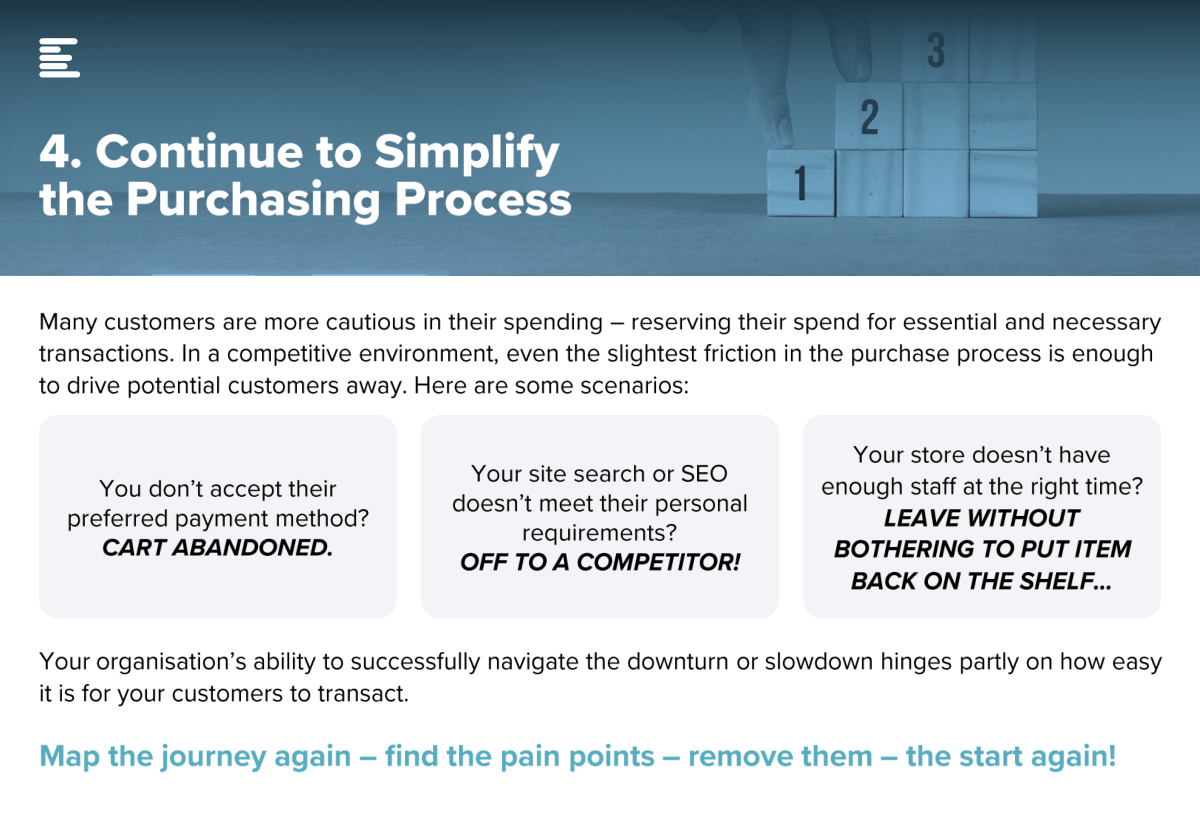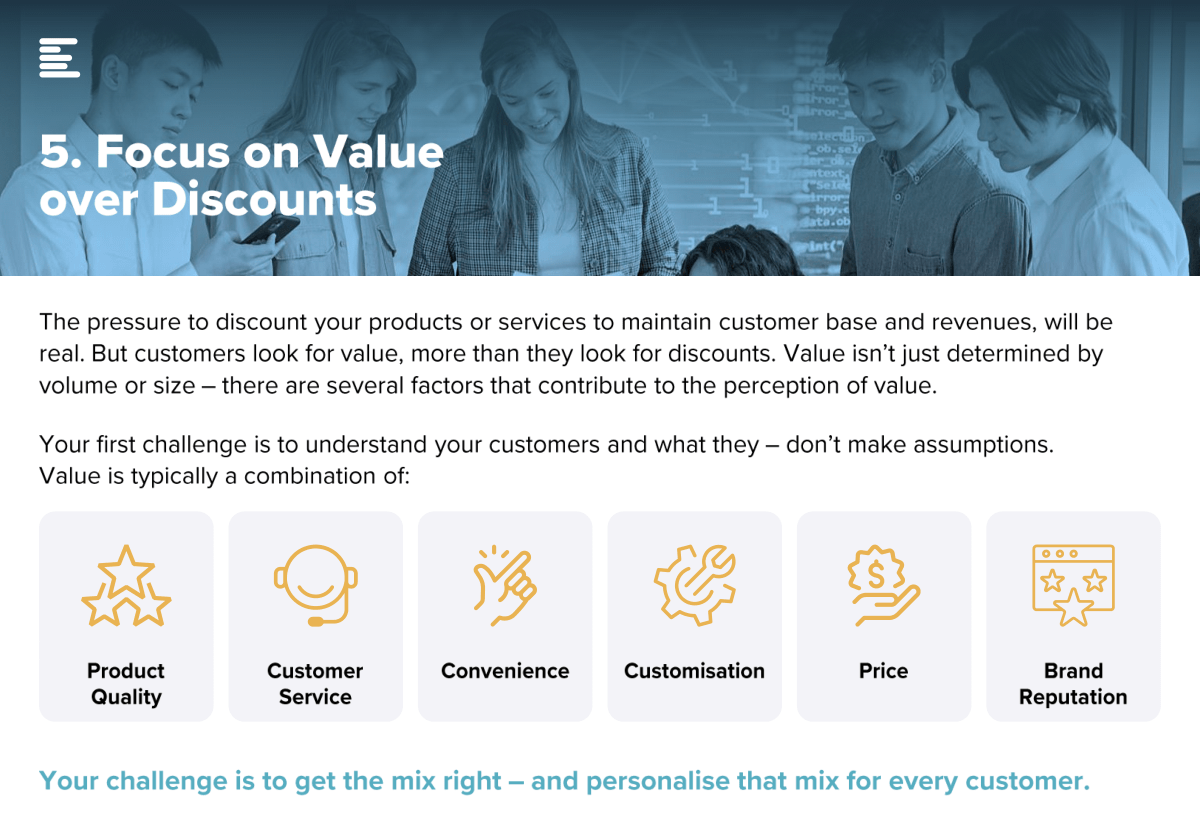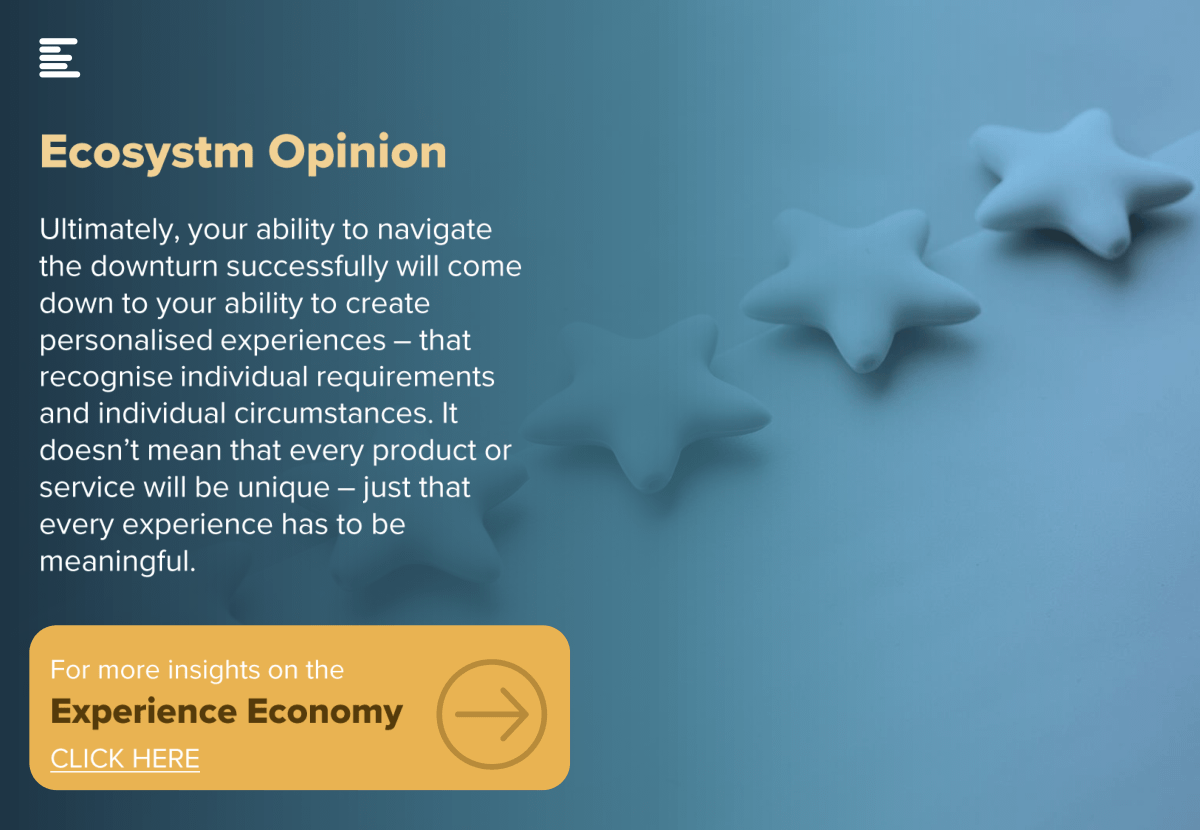 Modify-Your-CX-for-Tough-Economic-Times-1
Modify-Your-CX-for-Tough-Economic-Times-2
Modify-Your-CX-for-Tough-Economic-Times-3
Modify-Your-CX-for-Tough-Economic-Times-4
Modify-Your-CX-for-Tough-Economic-Times-5
Modify-Your-CX-for-Tough-Economic-Times-6
Modify-Your-CX-for-Tough-Economic-Times-7
Modify-Your-CX-for-Tough-Economic-Times-8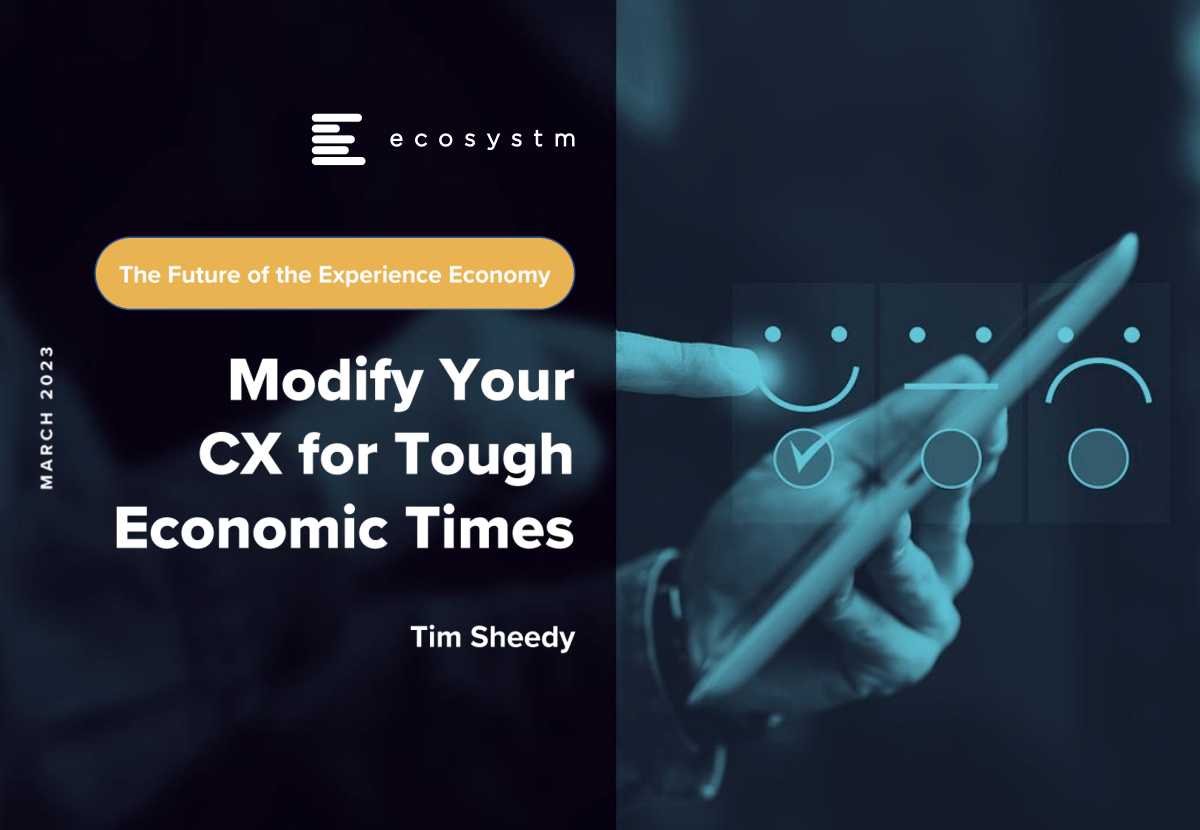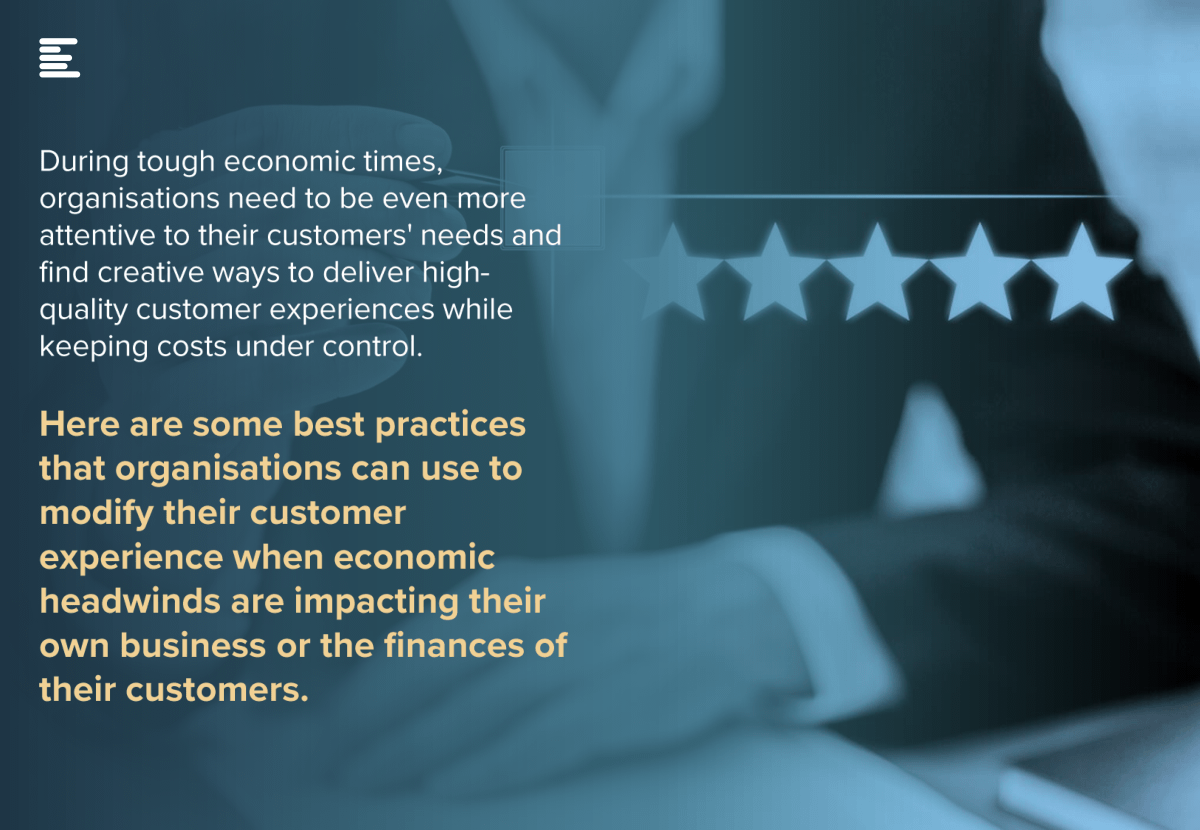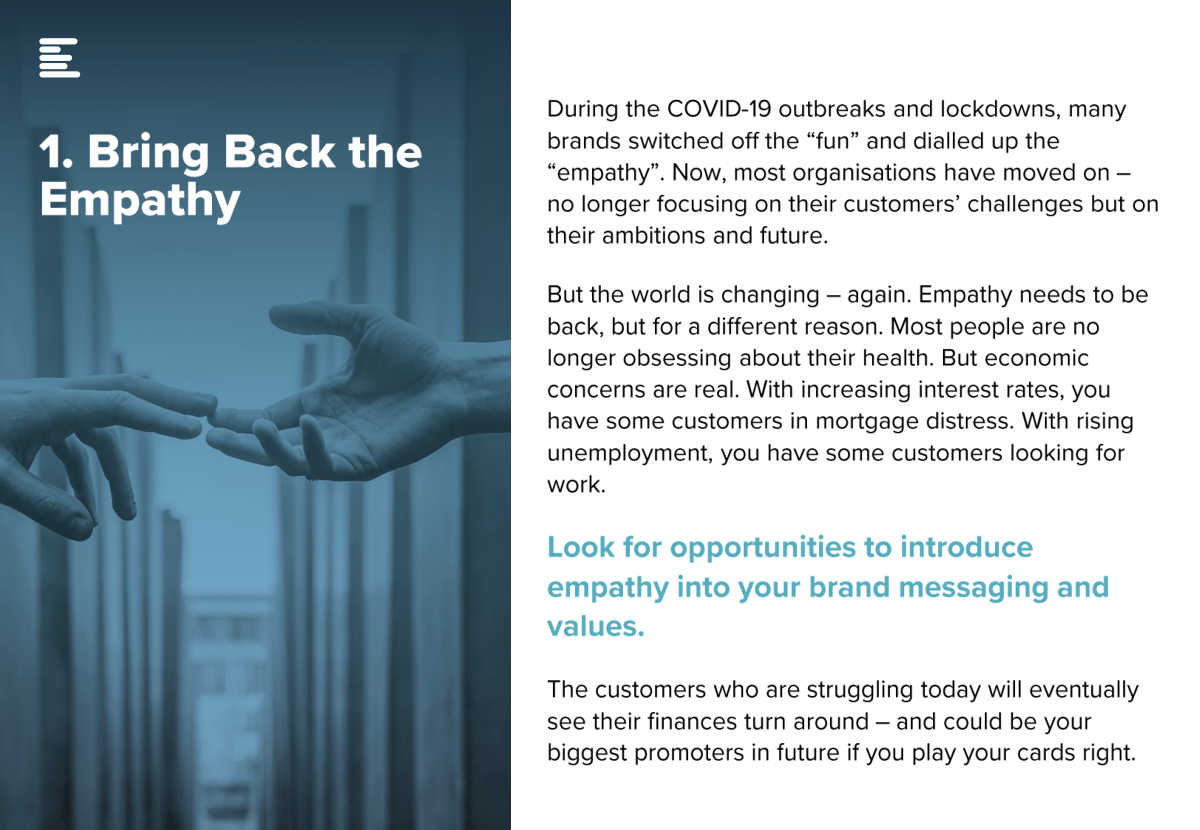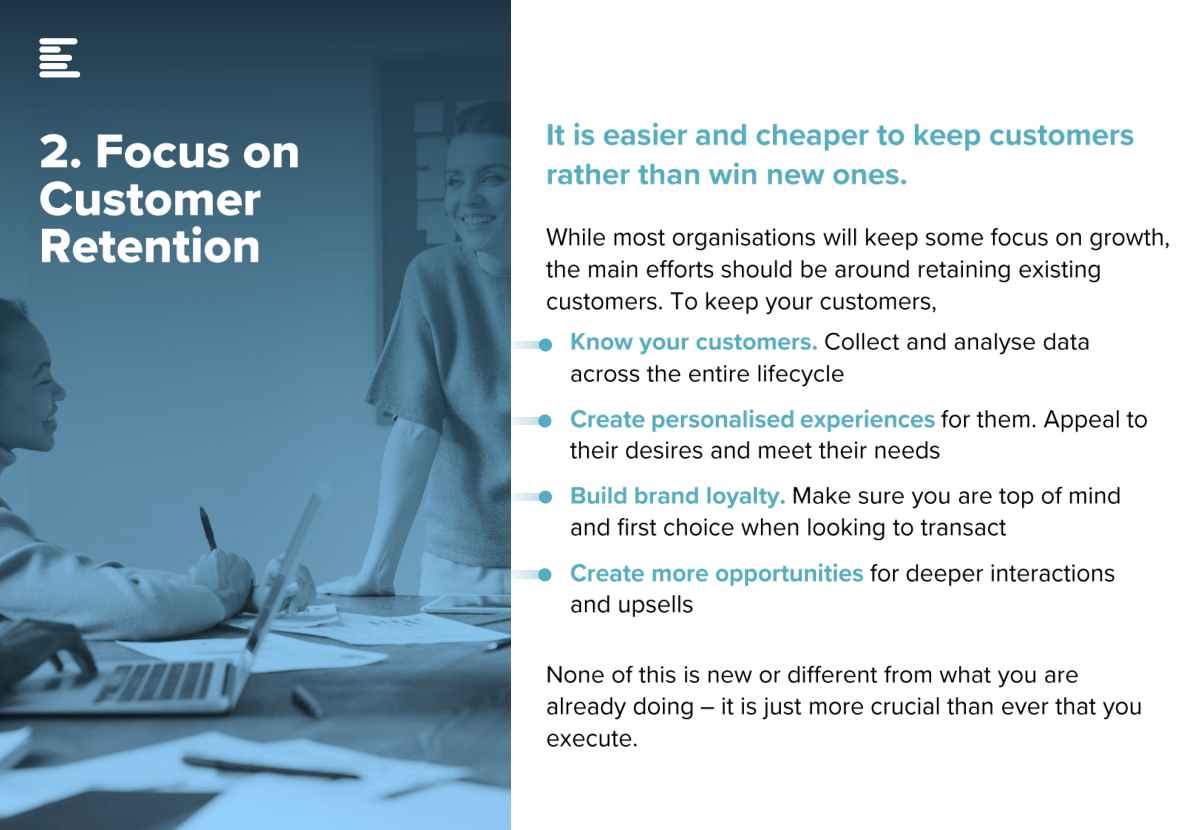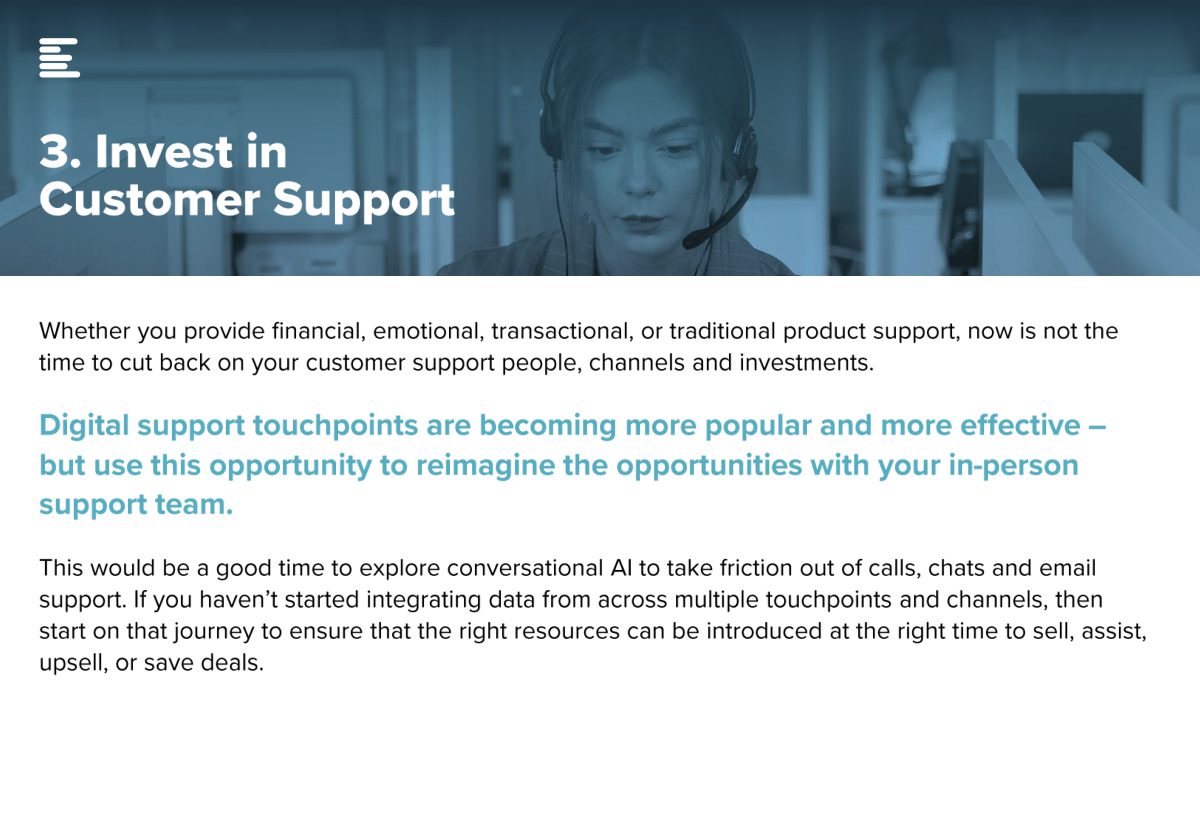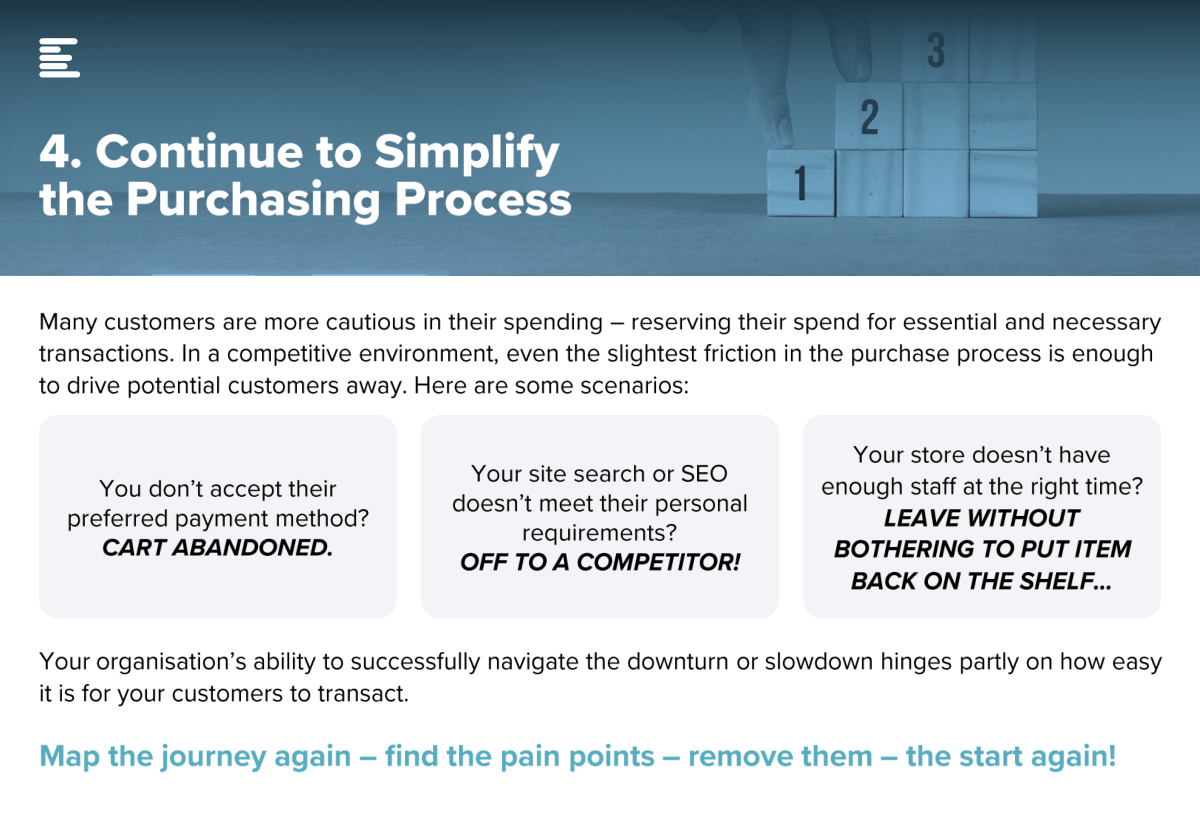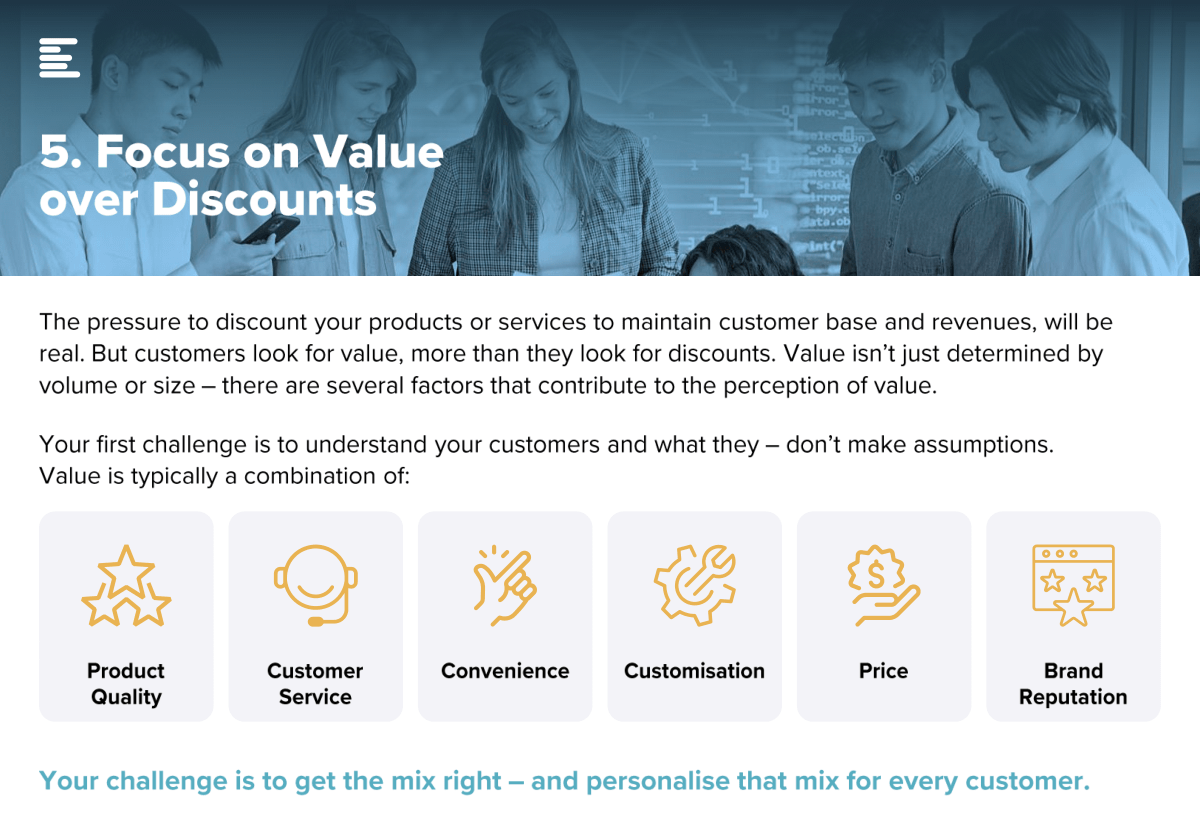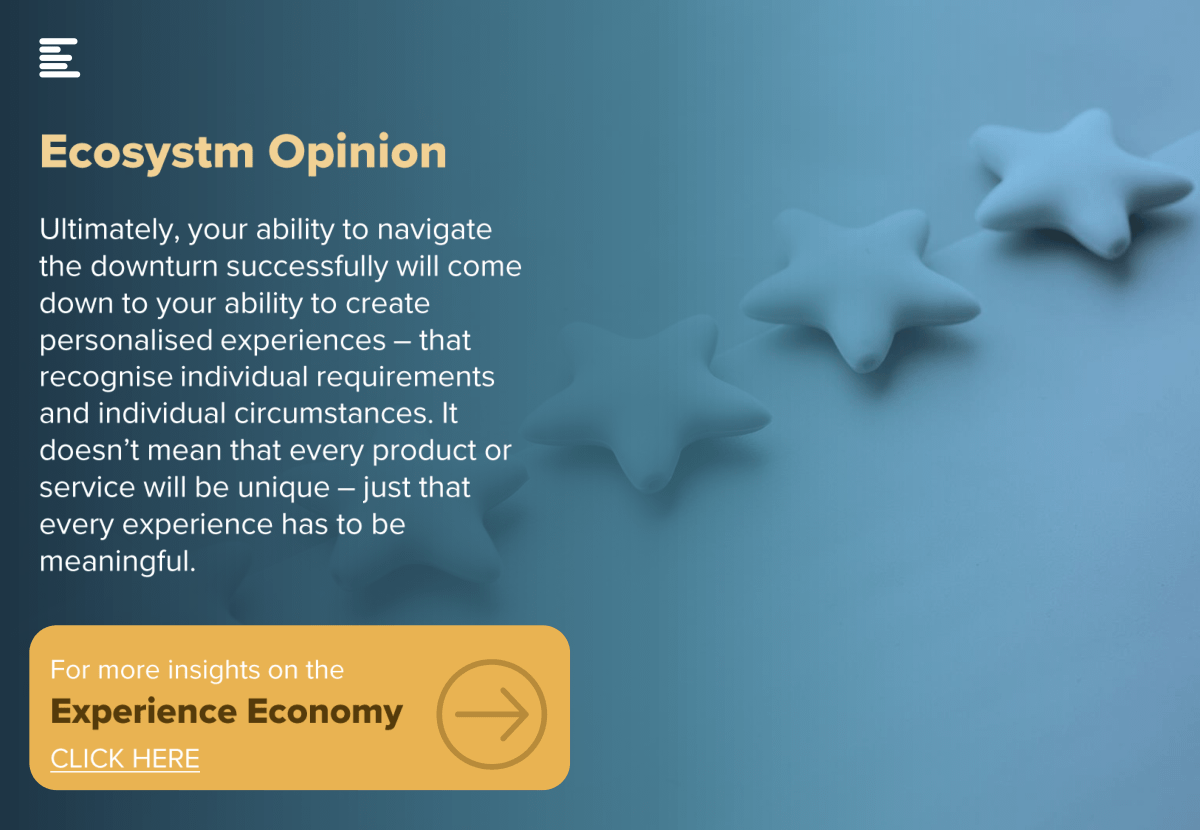 Download Modify Your CX for Tough Economic Times as a PDF