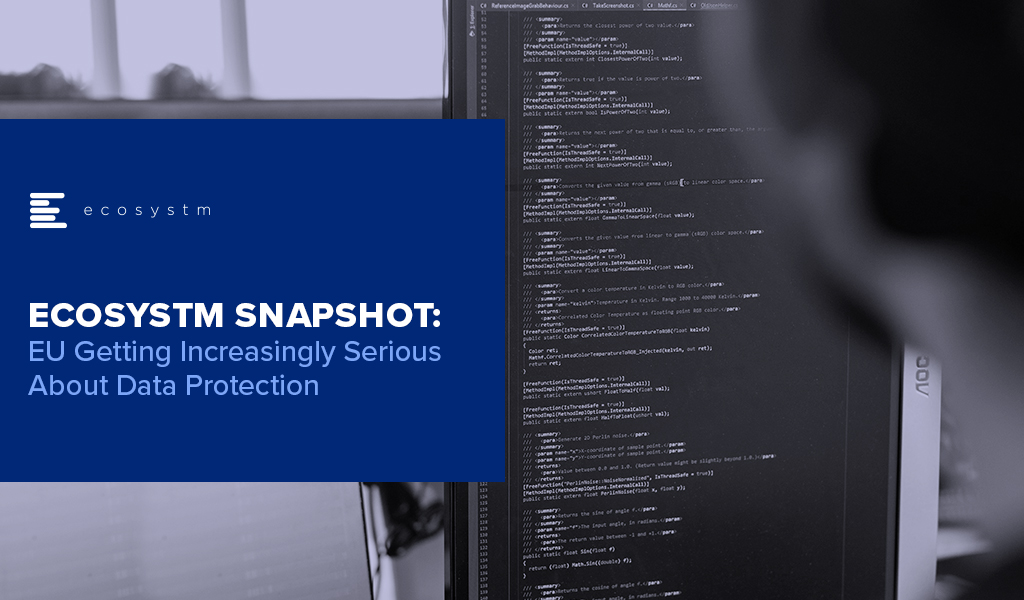 The Hamburg State Commissioner for Data Protection and Freedom of Information (HmbBfDI) imposed a fine of USD 41.3 million on Swedish MNC, Hennes & Mauritz (H&M) for illegal surveillance of employees in H&M Germany's service centre at Nuremberg.
The data privacy violations reportedly began in 2014 when the company started collecting employee data including their personal information, holidays, medical records, informal chats and other private details. It was found that the information was unlawfully recorded and stored; and was further opened to managers. The violations were discovered in October 2019 when due to a computing error the data became accessible company-wide for a short span.
Ecosystm Principal Analyst Claus Mortensen says. "This is one of those cases that are so blatant that you cannot really say it is setting a precedent for future cases. All the factors that would constitute a breach of the GDPR are here: it involves several types of data that shouldn't be collected; poorly managed storage and access control; and to finish it all off, a data leak. So even though the fine is relatively high, H&M should probably be happy that it was not bigger – the GDPR authorises fines of up to 4% of a company's global annual turnover."
Mortensen adds, "It should also be said that H&M has handled the aftermath well by accepting full blame and by offering compensation to all affected employees. It is possible that these intentions were considered by the HmbBfDI and prevented an even higher fine."
The penalty on the Swedish retailer is the highest in Germany linked to the General Data Protection Regulation (GDPR) legislation since it came into effect in 2018 and the second highest throughout the continent. Last year, France's data protection watchdog fined Google USD 58.7 million for not appropriately disclosing data collection practices to users across its services to personalise advertising.
Talking about the growing significance of fines for data breaches, Ecosystm Principal Advisor Andrew Milroy says, "To be effective, GDPR needs to be enforced consistently across the board and have a significant impact. It is too easy to 'corner cut' data protection activities. Some breaches may not have an operational impact. For this reason, the cost of being caught needs to be sufficiently large so that it makes commercial sense to comply."
According to Milroy, "The sizeable fine meted out to H&M together with the publicity it has generated shows that the regulators are serious about GDPR and enforcing it. Other regulators around the world need to make sure that their jurisdictions don't become 'soft touches' for malicious actors."
EU Proposing New Data Sharing Rules
We are also seeing the European Union (EU) make moves to regulate digital services and customer data use by technology providers, as part of the European Union Digital Strategy. The EU is drafting new rules under the Digital Services Act to force larger technology providers to share their customer data across the industry, to create an even playing field for smaller providers and SMEs. The aim is to make the data available to all for both commercial use and innovation. This is being driven by the EU's antitrust arm, aimed to reduce the competitive edge tech giants have over their competition and they may be banned from preferential treatment of their own services on their sites or platforms. The law, which is expected to be formalised later this year, is also expected to prohibit technology providers from pre-installing applications or exclusive services on smartphones, laptops or devices. The measures will support users to move between platforms without losing access to their data.
---
Click below to get data and insights on our cybersecurity study
---