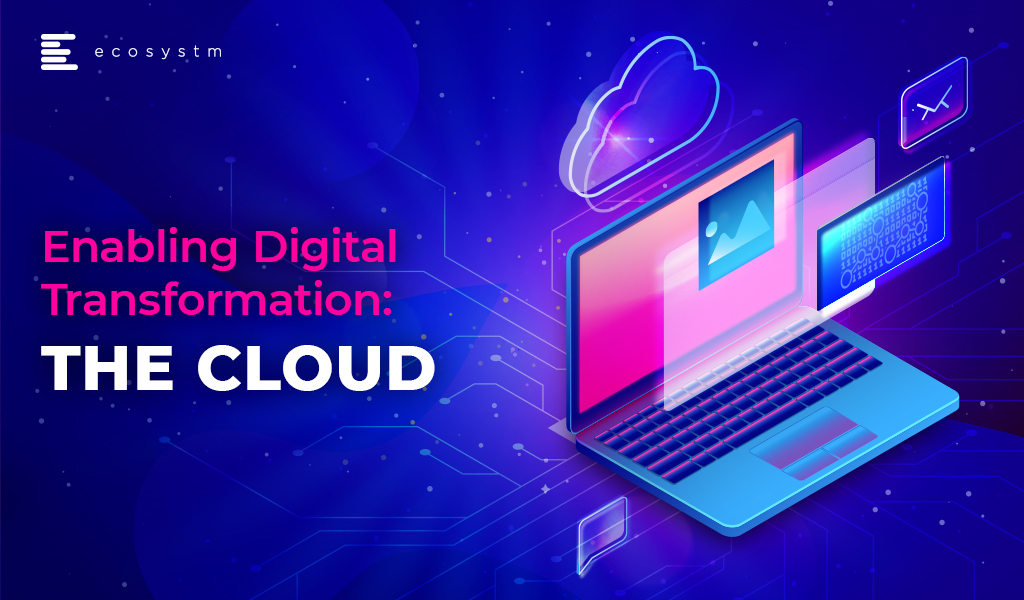 Emerging technology adoption (at least the intention to adopt) has never been higher. This has forced organisations to dedicate more budget towards technology to support innovation and transformation programmes. While Cloud technology became popular because of its attractive payment model and for scalable infrastructure, it has emerged as an enabler of digital transformation. Here we look at how Cloud is helping businesses to achieve their goals, as well as contributing to the larger economy.
Why do Organisations Consider Cloud?
Cloud has emerged as the enabler of information utility by acting as a central source of the database, network, and computing. The real innovation is happening because Cloud is allowing businesses to achieve efficiency. The scalability of resources also allows sourcing as and when the applications and services require it.
The 'as-a-service' model has become ubiquitous, irrespective of Cloud adoption. Organisations are being driven to adopt not only 'Infrastructure-as-a-Service' (IaaS) to bring more efficiency to their storage, network and compute requirements, but also 'Platform-as-a-Service' (PaaS) for development, testing, and deployment of the multiple applications that allow information utility. Even non-traditional Cloud vendors and vendors with on-premise offerings are experimenting with 'Anything-as-a-Service' (XaaS).
Cloud introduced the ability to deploy infrastructure, run applications and scale on the basis of varying business needs. Another benefit that has emerged with Cloud adoption is remote access – enabling applications and information to be hosted across and run from various remote locations or data centres.
Prior to Cloud, setting up an on-premise infrastructure involved upfront investments on infrastructure, software licenses, and workforce to maintain applications and infrastructure. Cloud brought infrastructure hosted collectively in a zone comprising hundreds of servers, communication devices, networking equipment and software stack setup in a data centre environment thus eliminating the need to hire staff, maintain infrastructure and manage IT resources.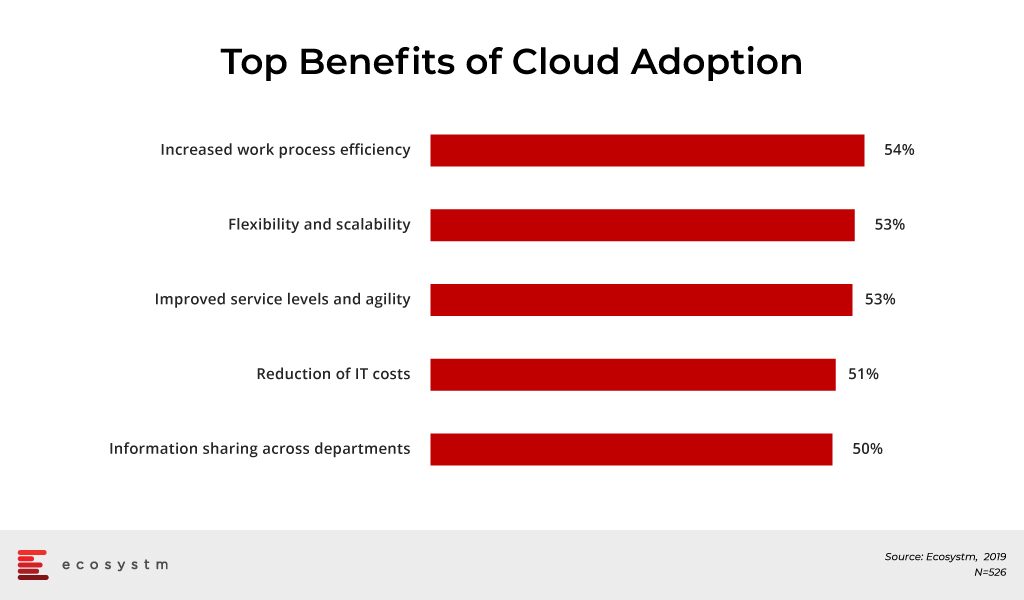 While the pay-per-use model in which the users pay only for the provisioned resources and software components is what attracted most organisations to a Cloud deployment, the key benefits today are in realising efficiency, collaboration and agility.
The Emergence of the Hybrid Cloud
Cloud has regained its popularity as organisations become clear on how to deploy Cloud – not all Cloud deployment models will work for every type of business. Organisations take several criteria into consideration such as security, cost, business continuity, control over hardware/virtual server, and SLA management before choosing a Cloud model.
Public Cloud. A public cloud deployment model consists of the cloud resources provided by a cloud provider in a shared hosting environment. Infrastructure and services are managed and hosted in a remote location off-premises. Typically, users can provision or de-provision resources as per their convenience on a pay-per-use model. In this model, the organisations are not responsible for monitoring and maintaining the infrastructure, being completely taken care of by the service provider.
Private Cloud. In a private cloud environment, infrastructure and resources are provisioned and hosted in a dedicated environment. The resources are completely allocated to the organisation and are generally managed by the user itself or with the help of a managed service provider. A private cloud can be hosted on-premise or by a third party. A private cloud enables greater control over the hardware, database and compliance aspects of an organisation.
Hybrid Cloud. The hybrid cloud is best of both worlds and is fast becoming the model of choice in industries where compliance requirements disallows certain information to be hosted in public cloud. Sometimes, organisations use the public cloud for workloads that are seasonal or unpredictable – high/peak load can be better handled by the public cloud. Although the Hybrid cloud seems to be the best option, it can be a challenging task to architect and maintain a hybrid cloud environment.
While the real benefits of a Cloud deployment will be delivered by the public cloud deployment, the hybrid cloud has emerged as a viable option for organisations in heavily mandated industries.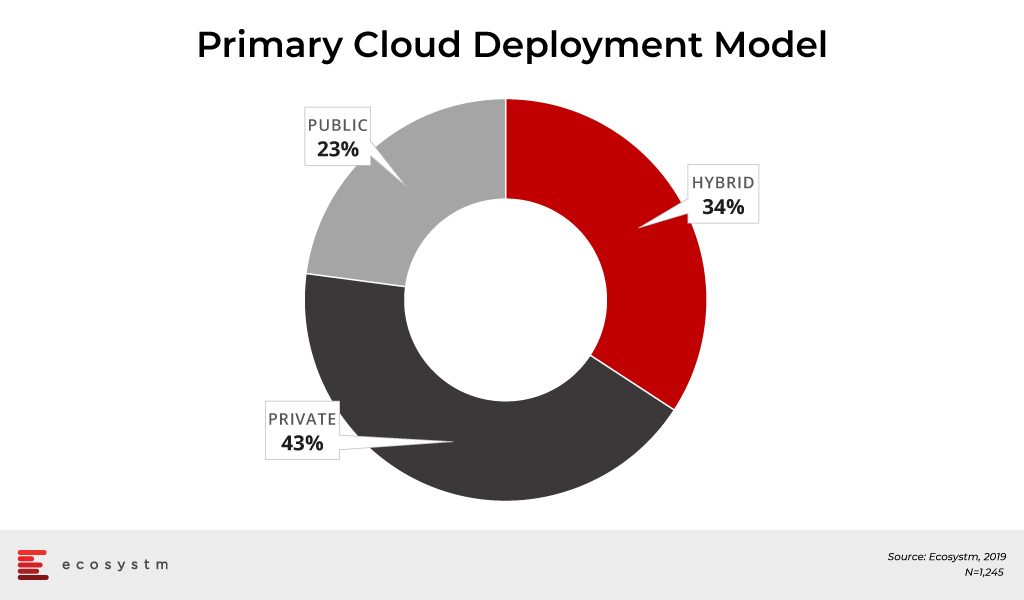 Not all Cloud deployment models will work for every type of business. Organisations consider criteria such as security, cost, business continuity, control over hardware/virtual server, and SLA management before choosing a Cloud model.
There is still some hesitance in using Cloud infrastructure. While security concerns top the challenges of Cloud deployment, the real challenge is actually managing the cost. Several organisations have found out the hard way that the pay-per-use model may turn out to be more expensive than on-premise options and licenses.
However, it is undisputed that Cloud is the true enabler of Digital Transformation and will see an increased uptake as organisations aim to derive real-time insights leveraging AI and other emerging technologies.
Let us know how Cloud has transformed your organisation in the comments section.