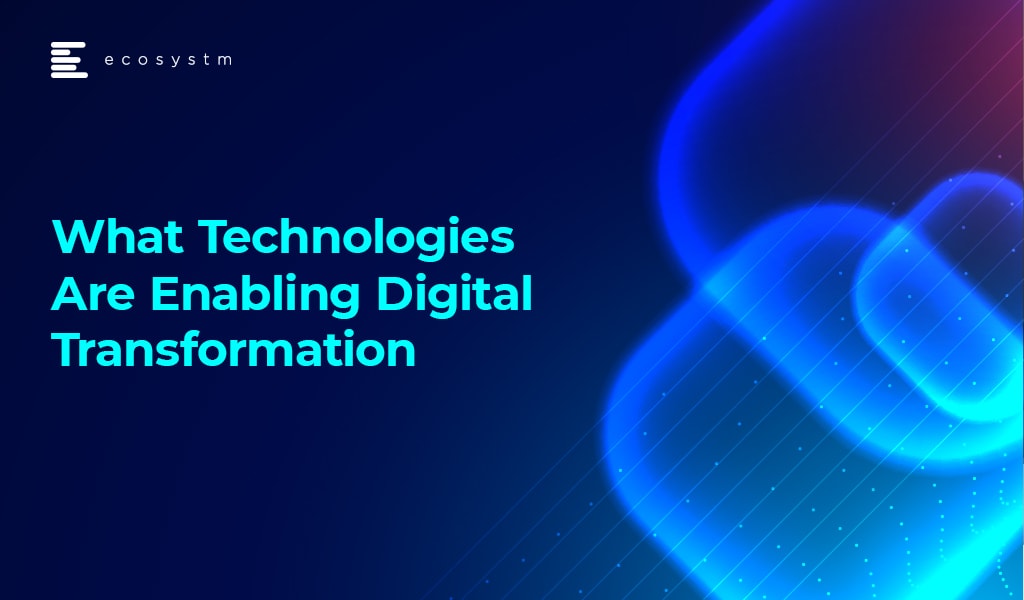 In this rapidly evolving world, the adoption of Digital technology is transforming business and organisations through various means. People and organisations are embracing digital technology to build new products and services based on innovative business models and changing nearly every aspect of their business. This shift in technology adoption to support the business is known as Digital Transformation (DX).
Technologies Driving DX
There are several technologies driving the DX revolution. The foremost amongst them is the Internet, which has enhanced communication, connectivity and information sharing capabilities. The ubiquitous adoption of internet by organisations has also created technologies such as Cloud and Internet of Things (IOT), unlocking more ways to deliver and distribute software and services. It has been only a few decades since the Internet expanded from a limited low-bandwidth network with a few computers to the global matrix of high-speed connections that we have today. These technologies are fundamentally changing how businesses operate and deliver value to customers.
Artificial intelligence (AI) is another technology driving DX. AI is creating opportunities in areas such as intelligent systems, speech recognition, machine learning, and robotic process automation (RPA). AI tools and applications require a lot of data to train the algorithms which is leading to the creation of more data collection points by the organisations. The creation and consumption of piles of data, often called 'Big Data', is leading businesses to generate better insights, better decisions and support organisational strategy derived by combining this data with AI.
Another area making its way into digital transformation is the adoption of mobile technology, allowing us to be geographically independent. The most common application of mobility is smart phones which has transformed us in many ways. Mobility has brought new applications and services for businesses, driving a whole range of initiatives – often referred to as Workplace Innovation – to improve employee productivity and engagement. Organisations have had to adopt several Mobility solutions, such as Mobile Device Management (MDM), Mobile App Management (MAM) and Enterprise Mobility Management (EMM) – and the trend is to have these solutions consolidated under one Unified Endpoint Management (UEM) solution. The overriding need is offering flexibility and connectivity to the business world for remote workers.
At the enterprise level, corporate data and corporate applications have also become untethered from the physical world. Large scale corporate wide applications (Enterprise Applications/Enterprise Resource Planning (ERP)), services and even infrastructure services are now delivered on the Internet. And the digital world is meeting the physical world – drones are being used for remote applications and autonomous vehicles are becoming a reality. Even governments of several nations are delivering their services digitally and providing access of the government data to businesses to help them develop new information-based services.
These changes are revolutionising businesses and the way we work. Innovative technologies mean fresh opportunities, better business capabilities, lower costs, reduced time and improved customer experience, creating a win-win situation. But sustaining business integrity, data safety and protection of cyber assets is of prime importance and that is where Cybersecurity comes in play.
The global Ecosystm Cybersecurity study finds that DX is the key driver for investments in Cybersecurity solutions.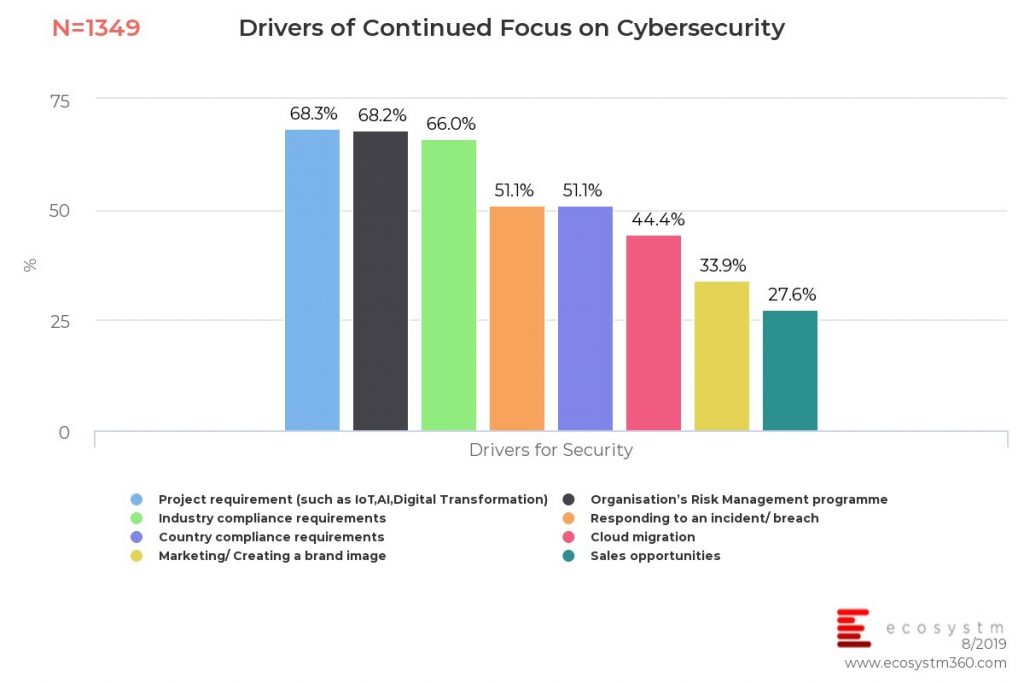 Cybersecurity encompasses a range of technologies designed to protect endpoints and networks from unwelcome intrusions and to ensure continued reliability. Cyber-attacks have become a major issue and not taking care of security can have large and long-lasting repercussions. A Cybersecurity strategy is becoming a necessity for digital business to protect the infrastructure and data assets.
In these early years of the 21st century we have witnessed a lot of innovations that have transformed how we work and do business. While DX allows process automation, improves accuracy and enhanced applications, there are those that are still sceptical and are concerned about the potential negative disruption to the traditional ways of doing things. The benefits that we are deriving from DX – and those that we will continue to derive – will outweigh the scepticism and positively impact businesses and society, on multiple levels. DX is sweeping the world and the future is here, now.
---
---