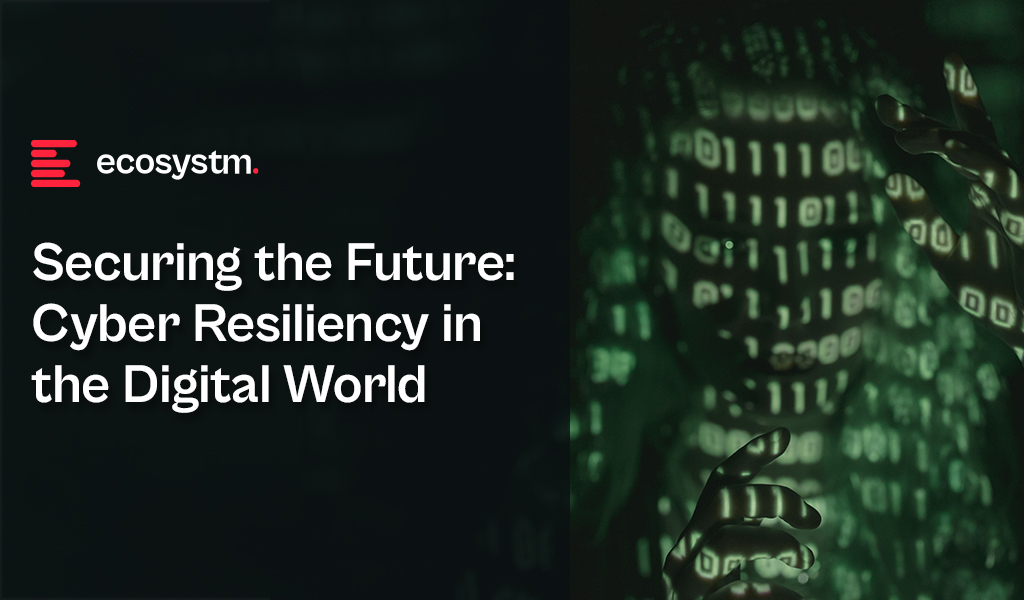 Cyber threats are growing in volume, intensity, and complexity and are here to stay. Basic endpoint attacks are becoming intricate, multi-stage operations. Cybercriminals are launching highly coordinated and advanced attacks. This evolving threat landscape affects businesses of all sizes, jeopardising data, operations, and finances.​
In the face of massive data leaks, costly ransomware payments, and an ever-expanding and complex threat landscape, the need to strengthen digital defences has driven significant advancements in cybersecurity.​
Read on to find out how organisations, governments, industry associations and technology providers are evolving ways to combat cybercrime.​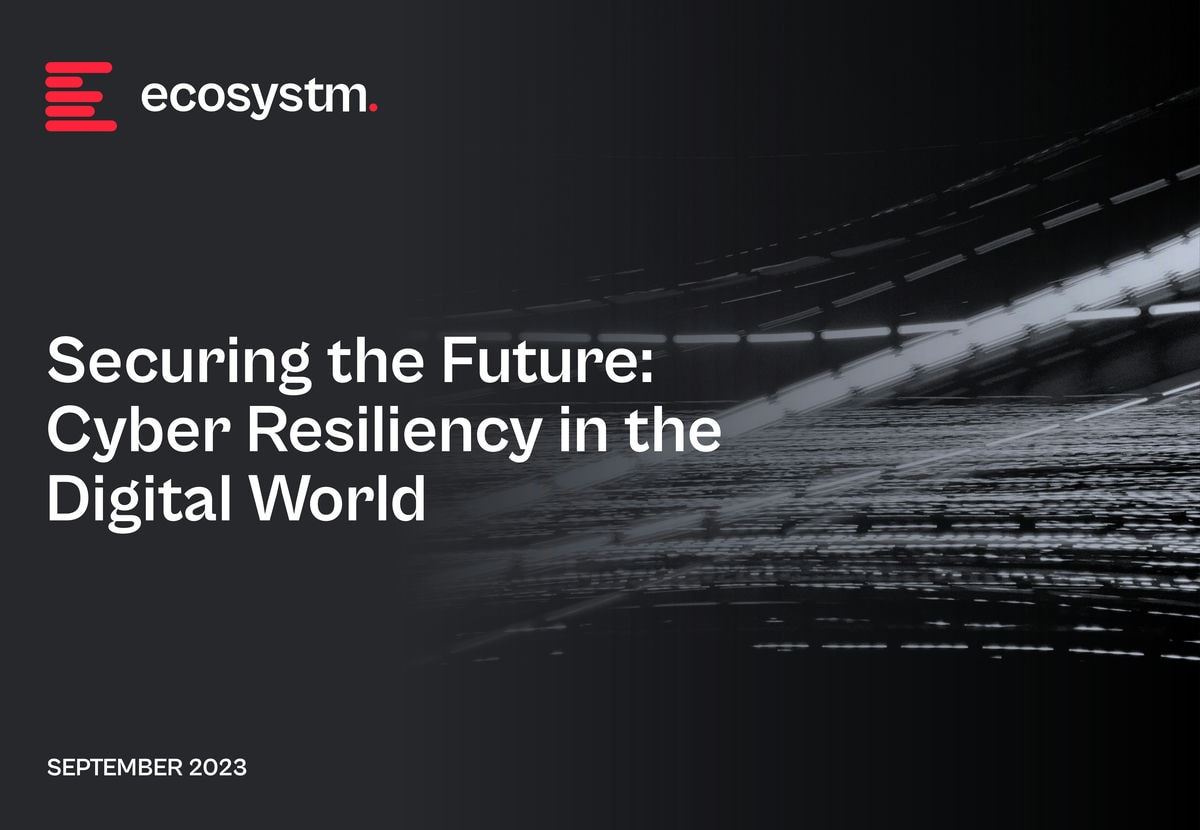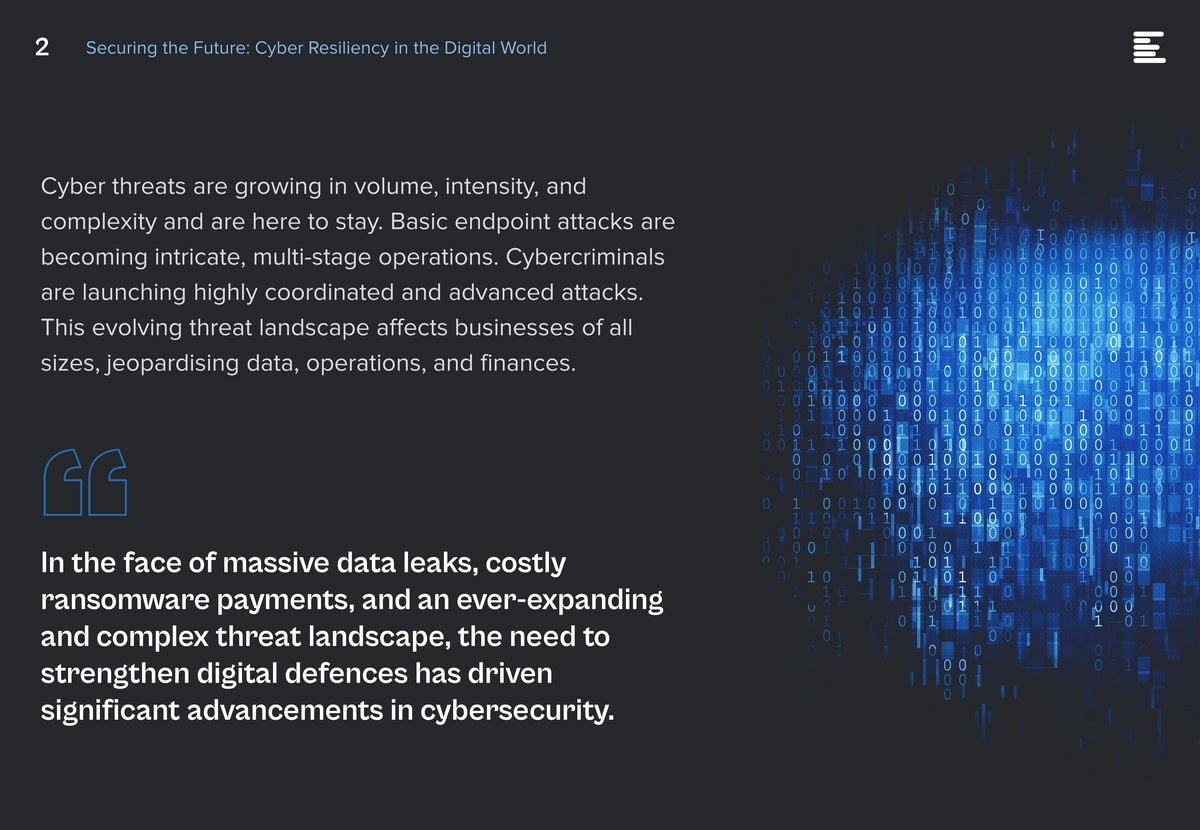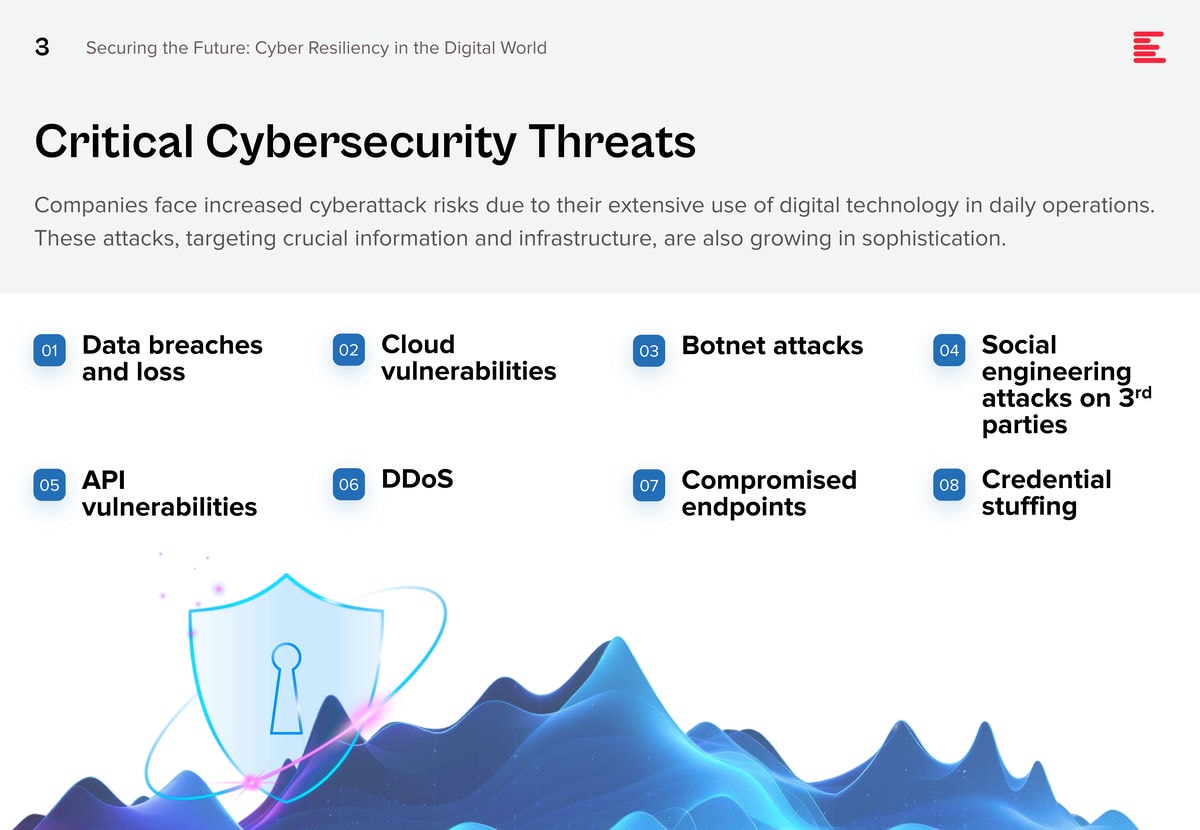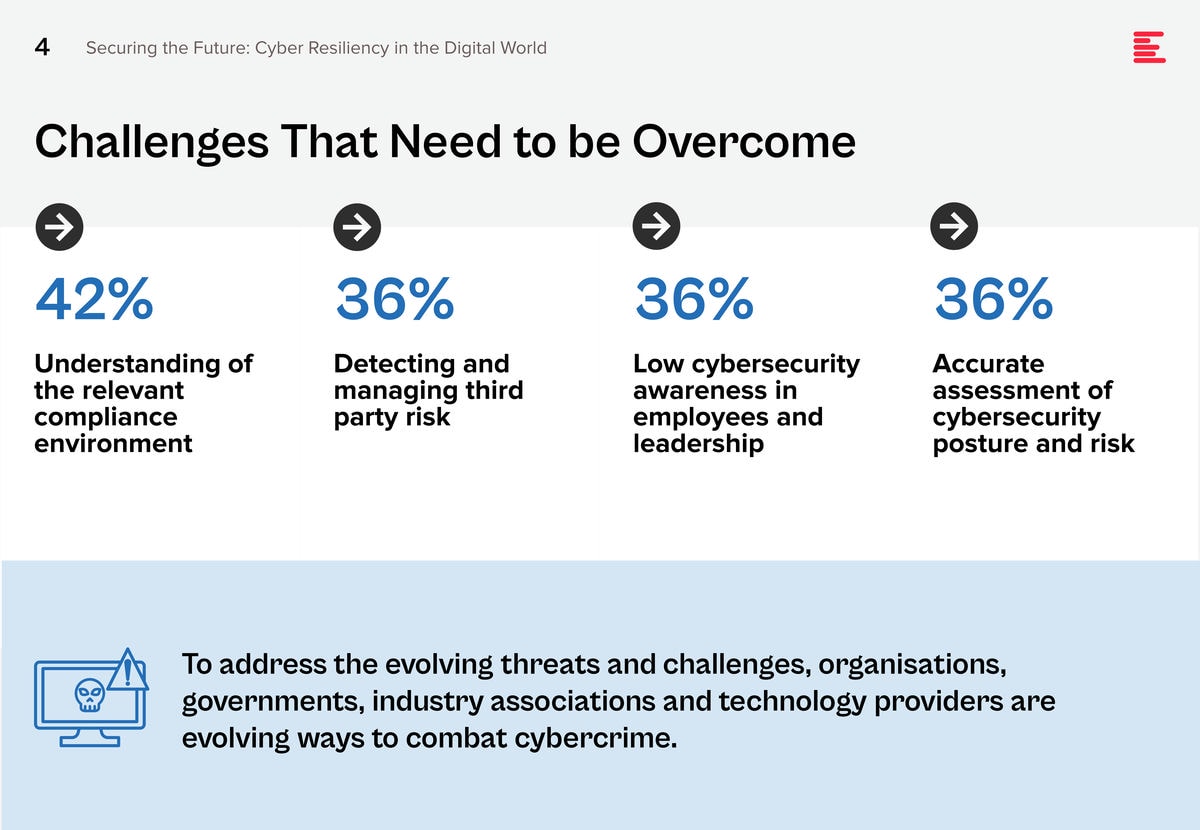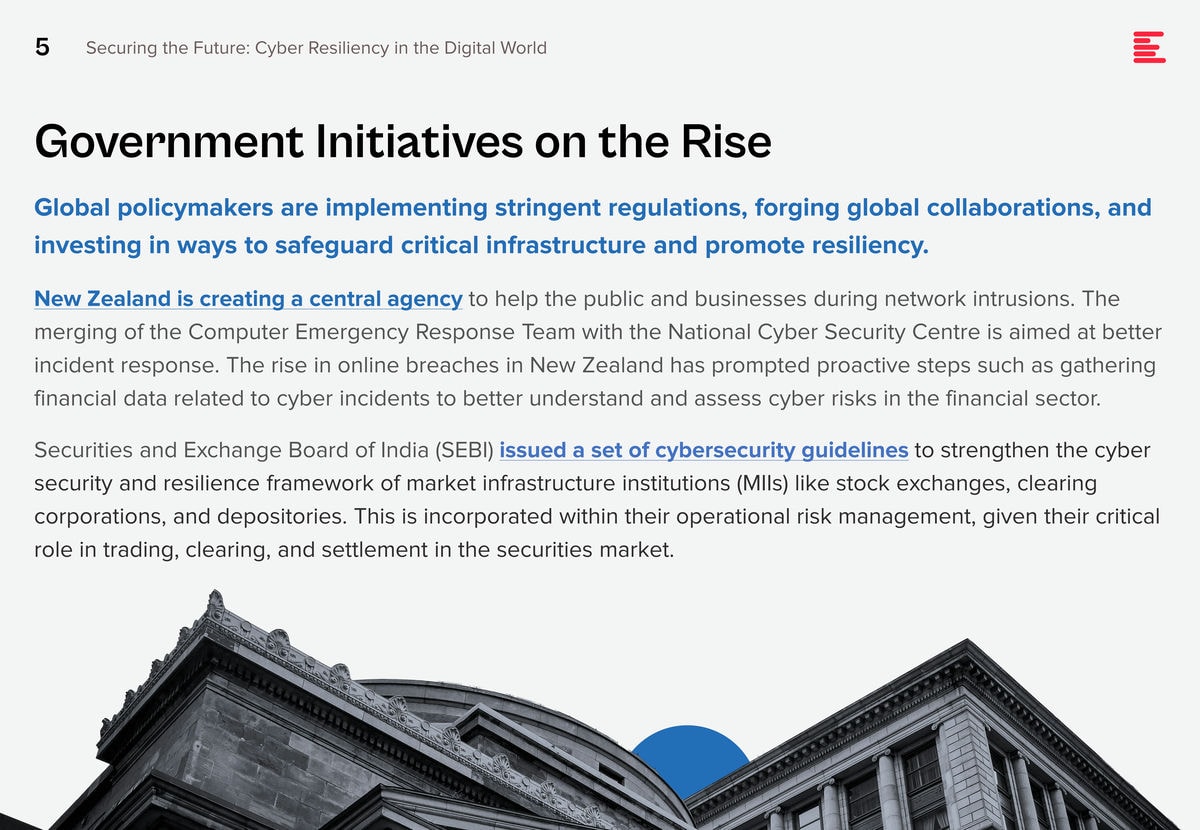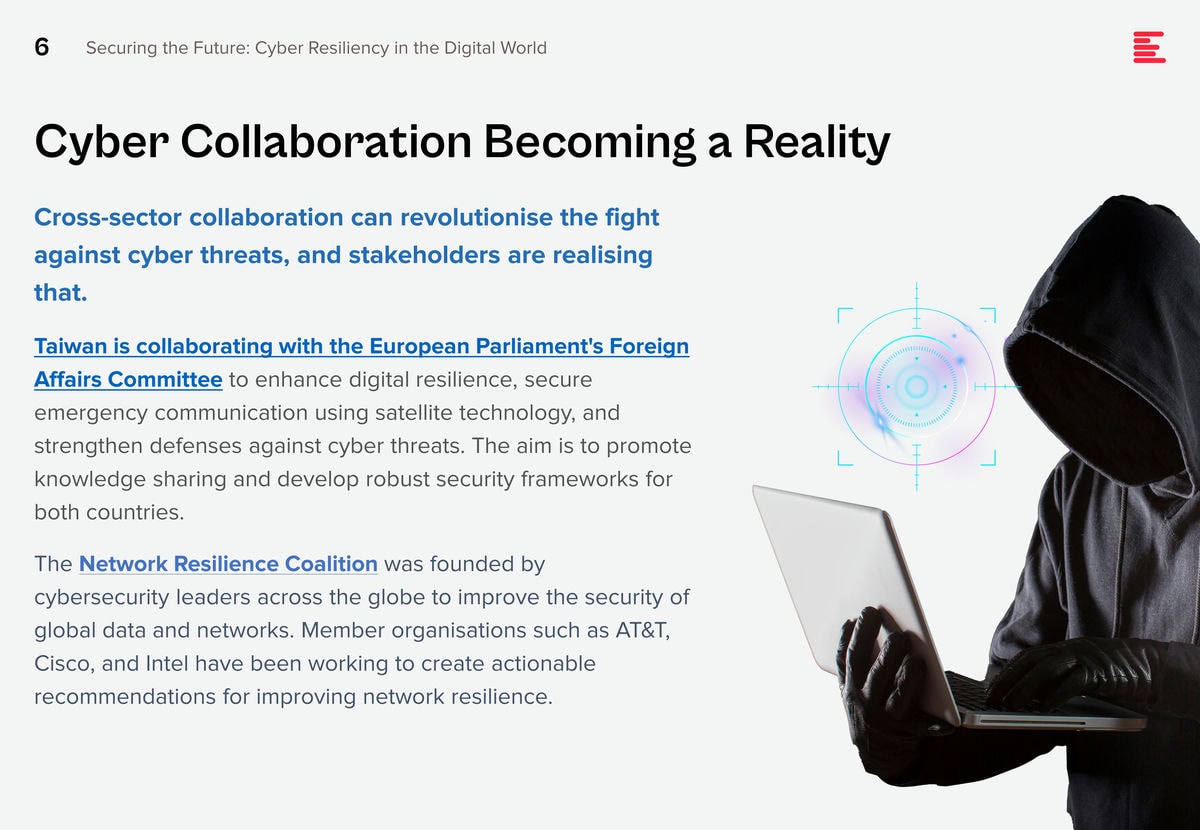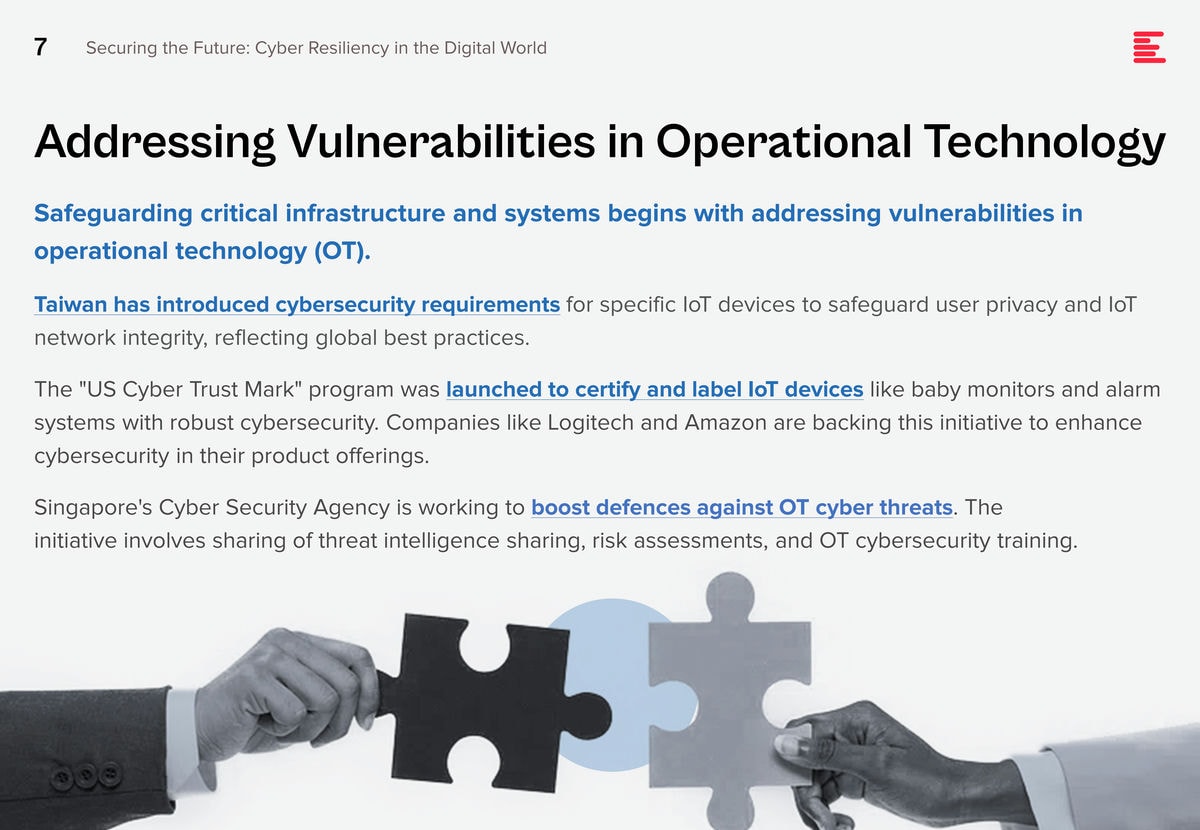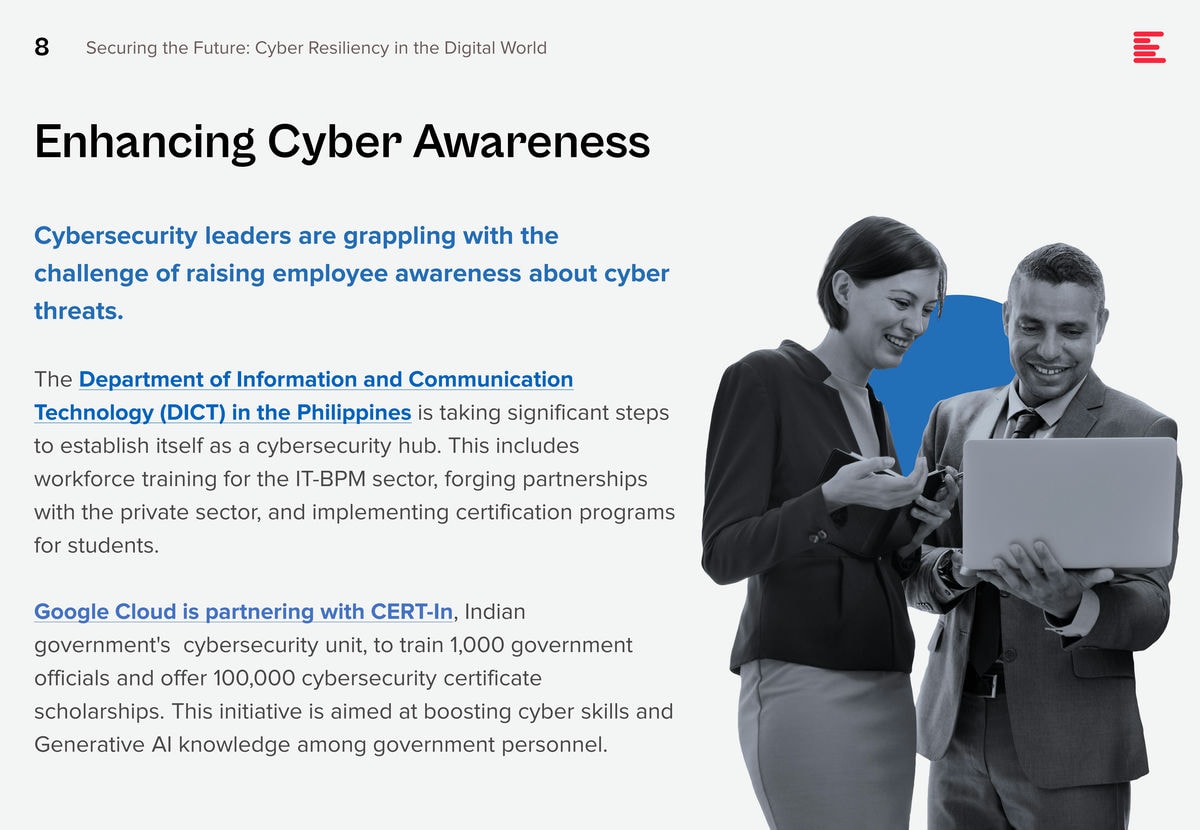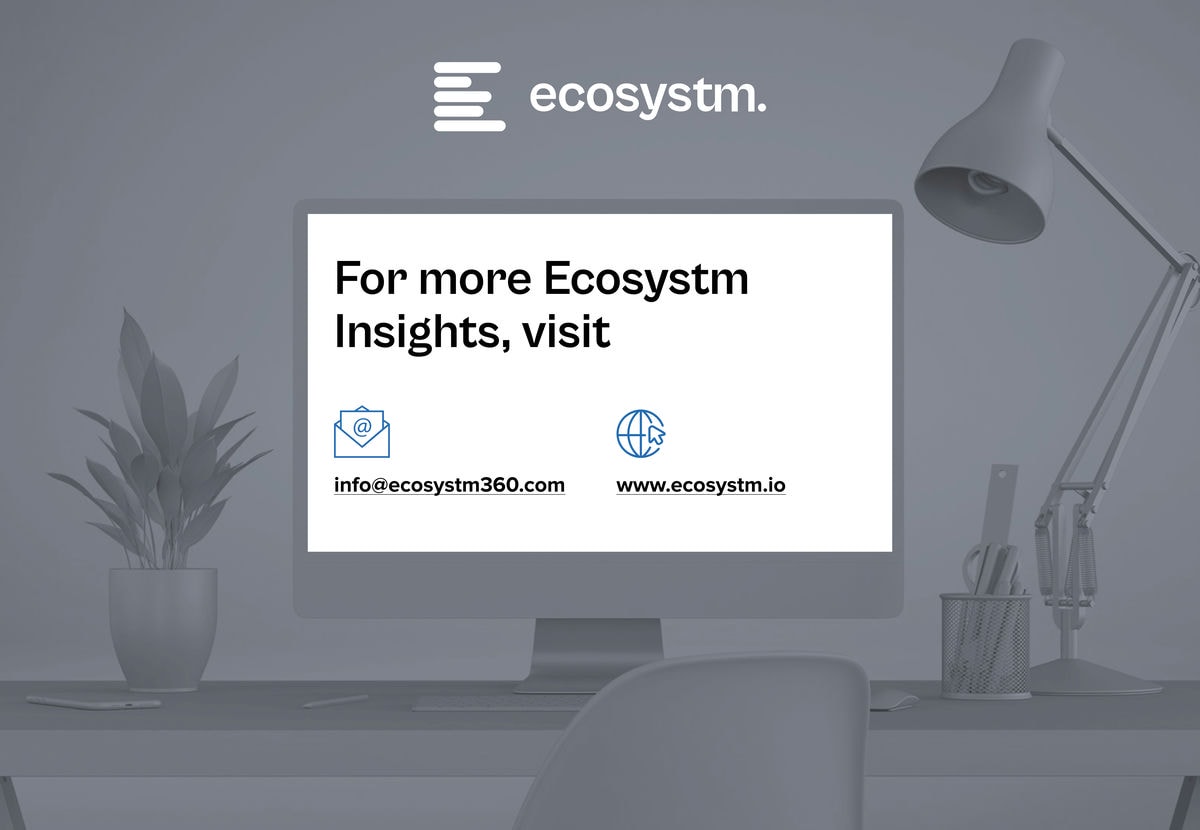 Cyber-Resiliency-in-the-Digital-World-1
Cyber-Resiliency-in-the-Digital-World-2
Cyber-Resiliency-in-the-Digital-World-3
Cyber-Resiliency-in-the-Digital-World-4
Cyber-Resiliency-in-the-Digital-World-5
Cyber-Resiliency-in-the-Digital-World-6
Cyber-Resiliency-in-the-Digital-World-7
Cyber-Resiliency-in-the-Digital-World-8
Cyber-Resiliency-in-the-Digital-World-9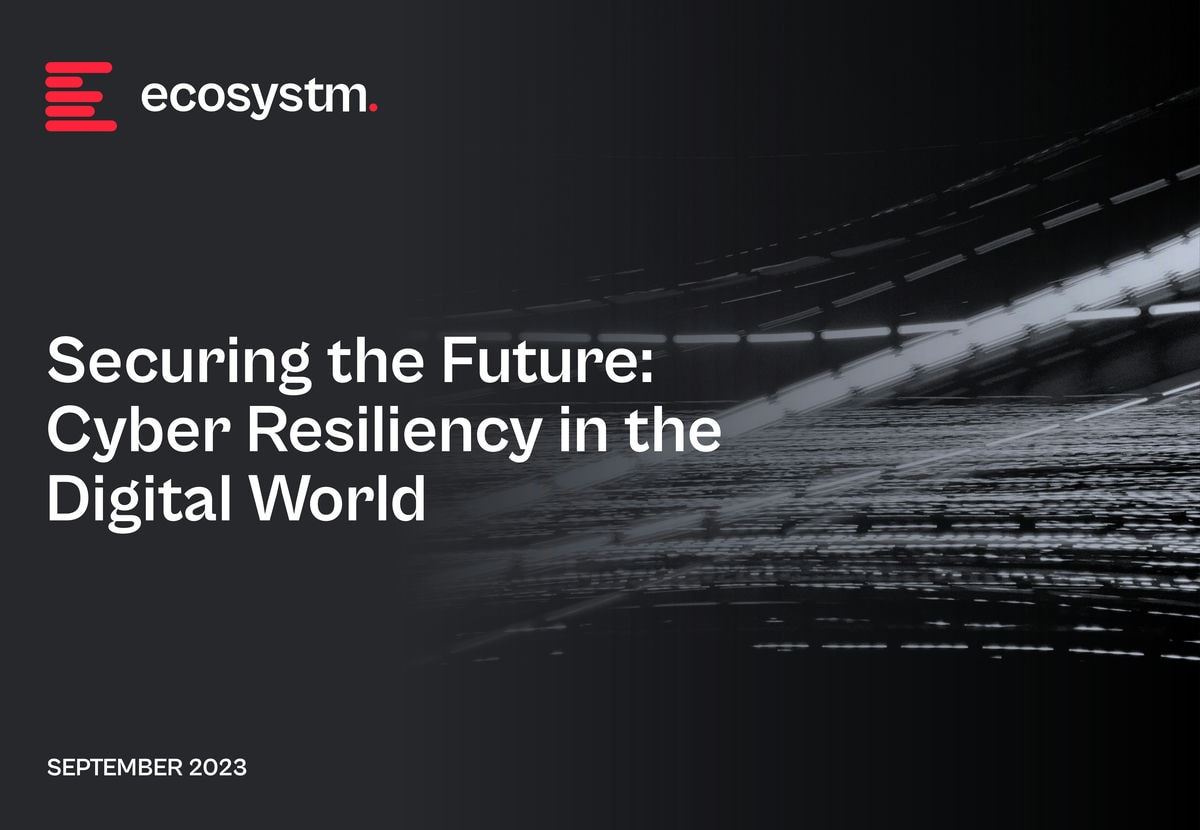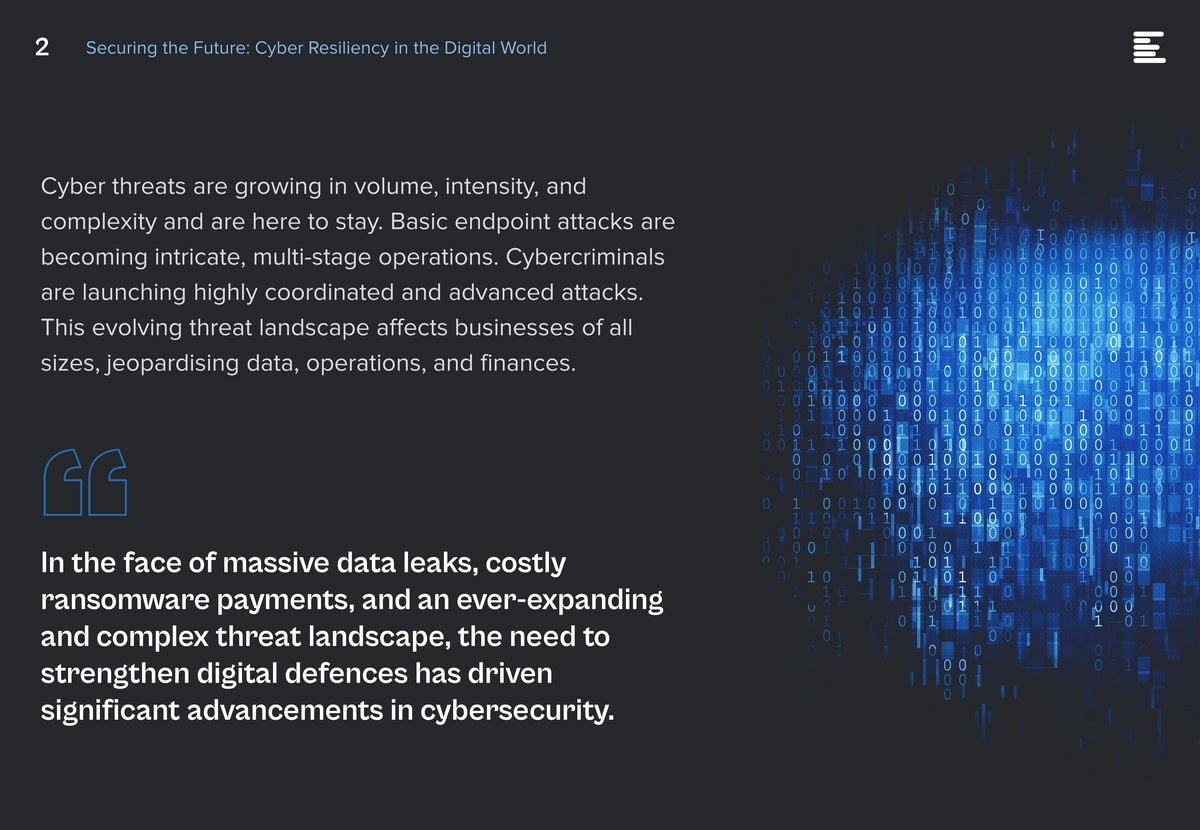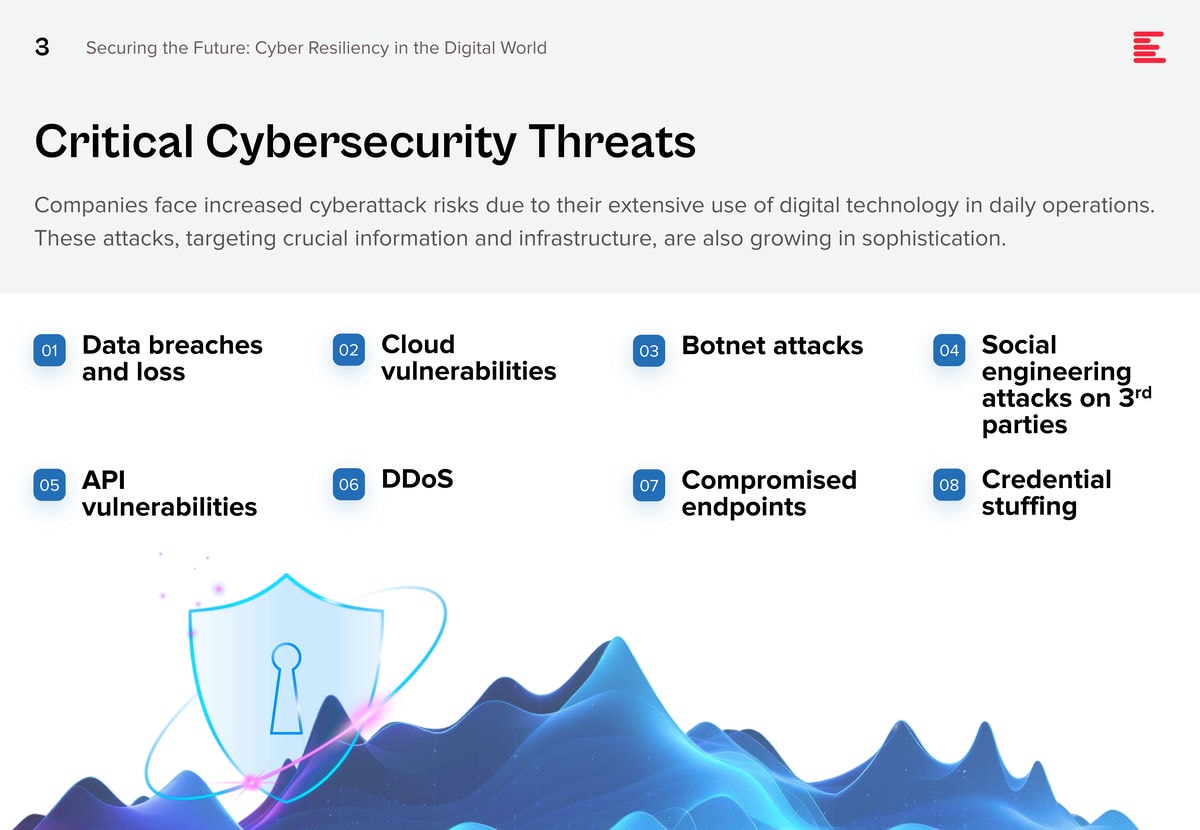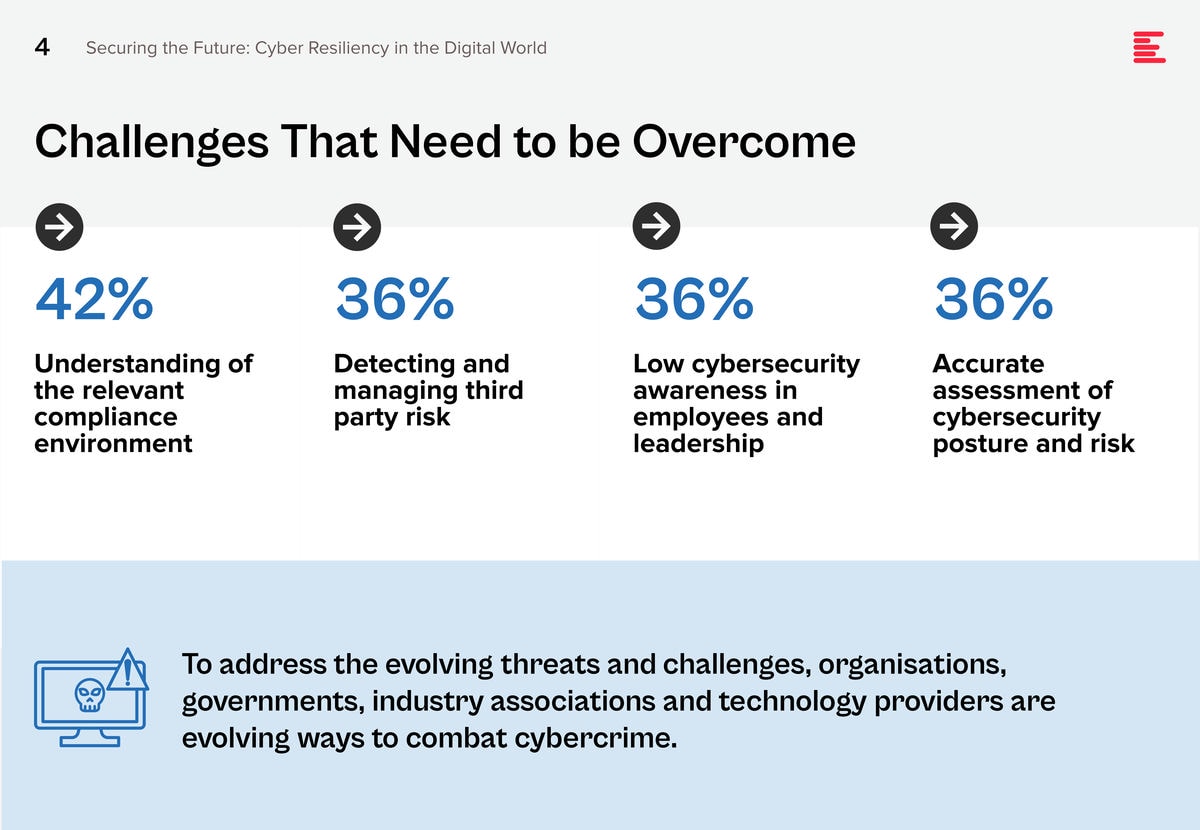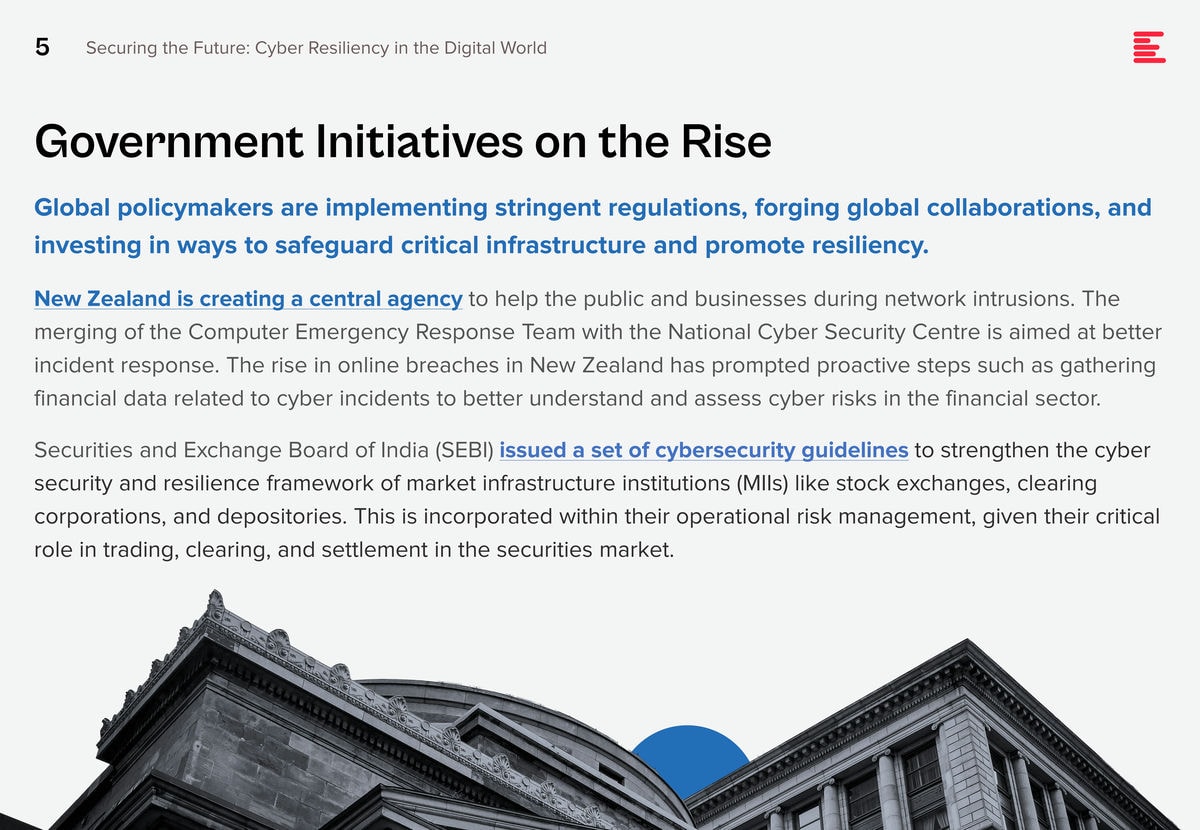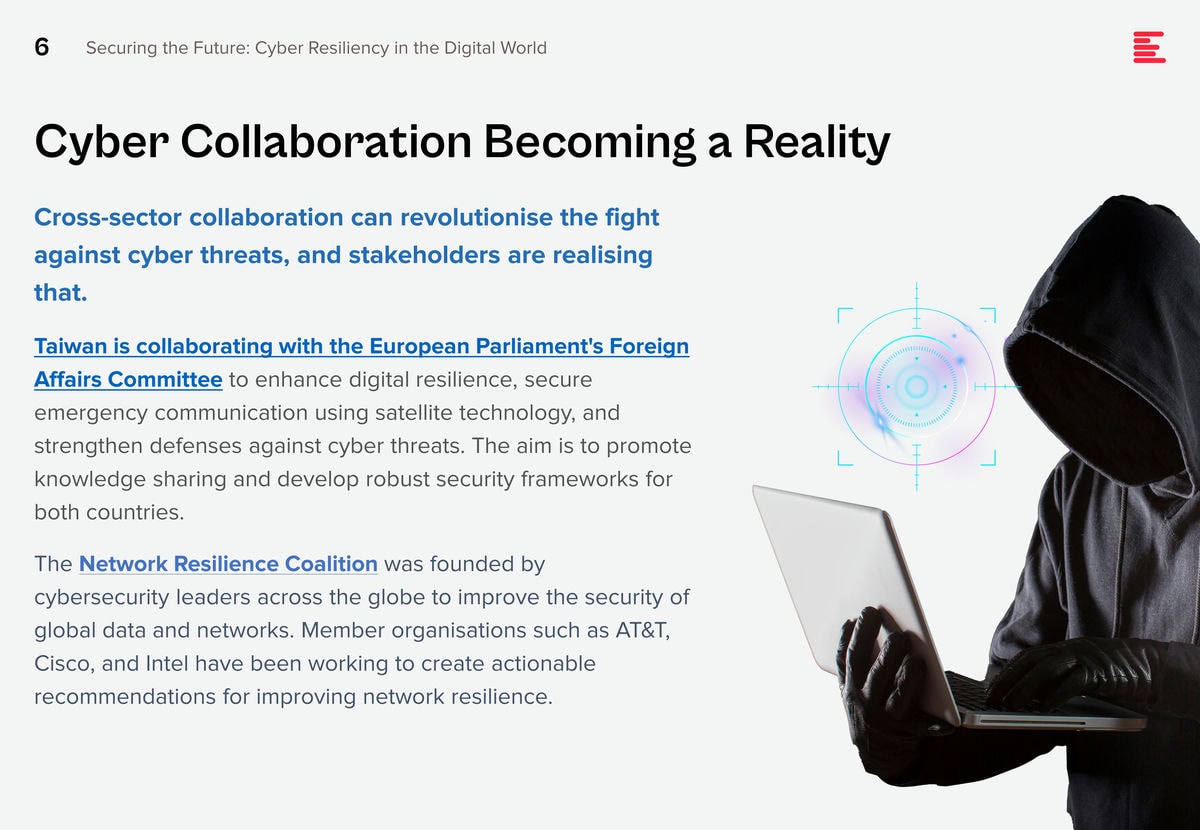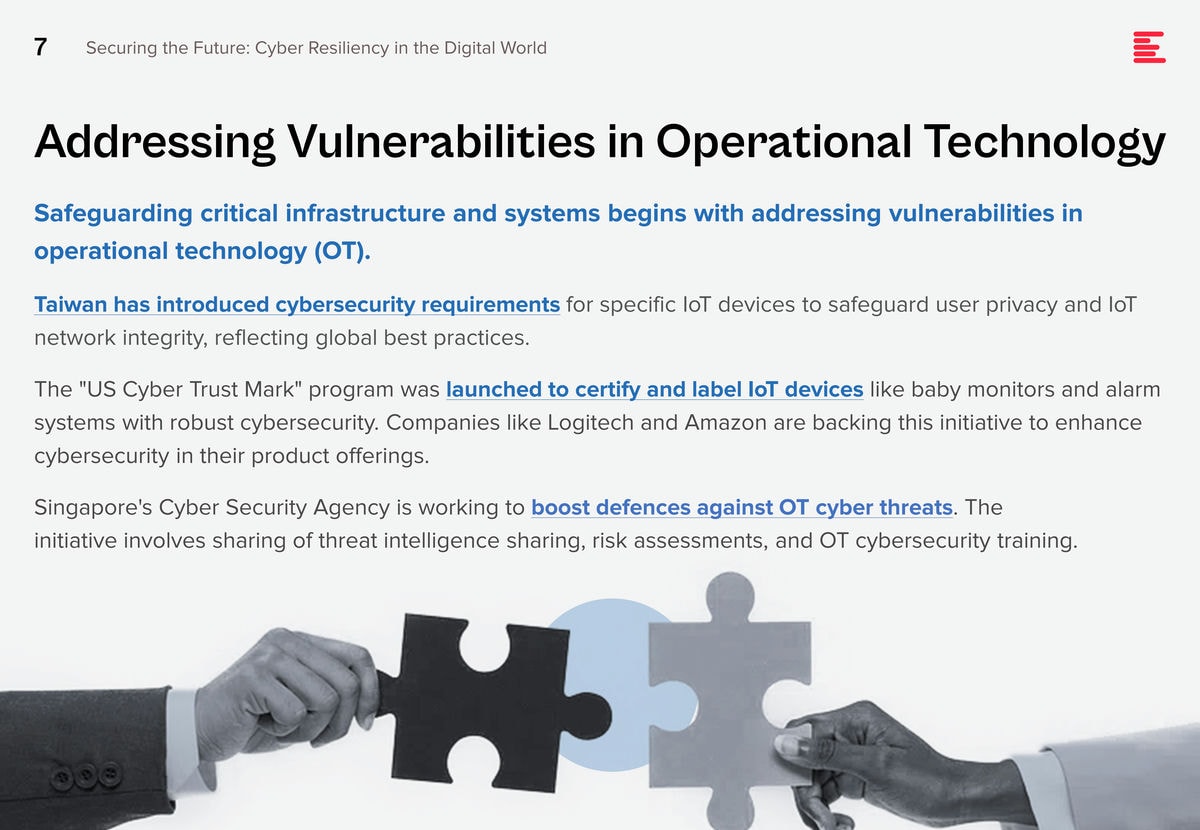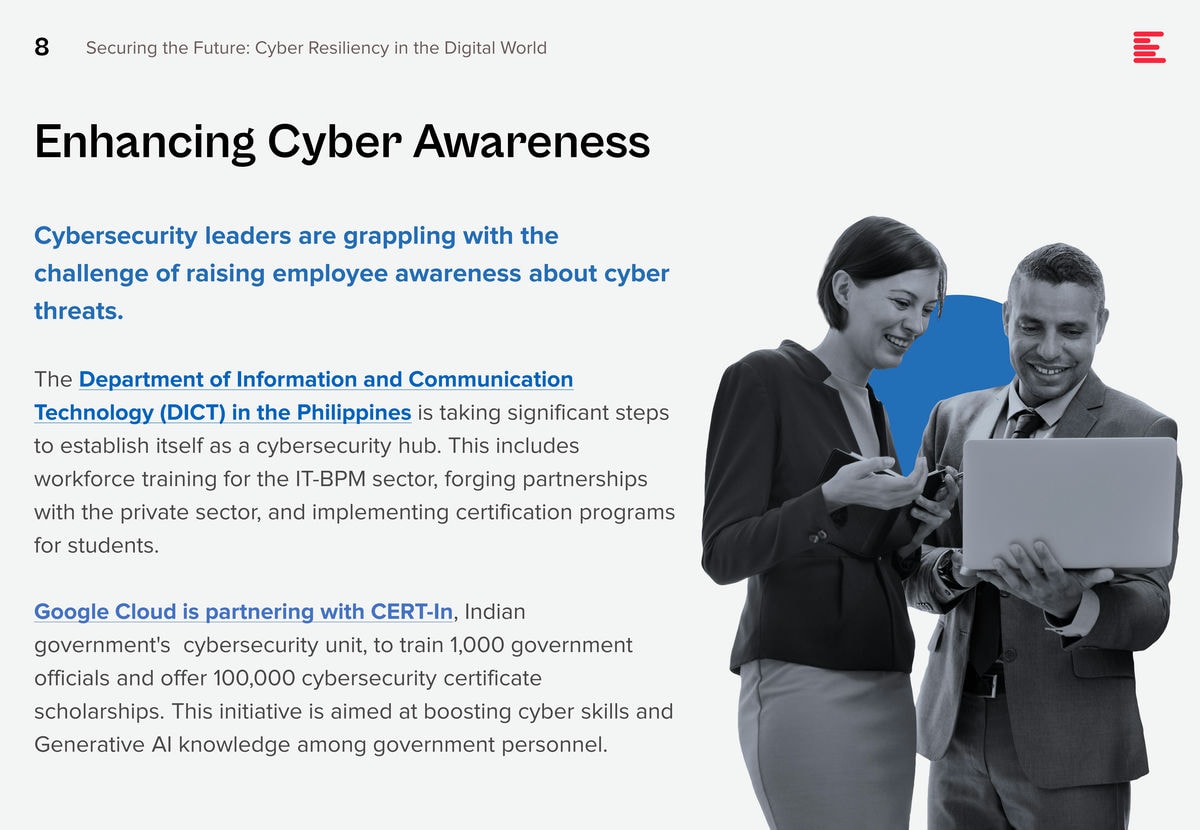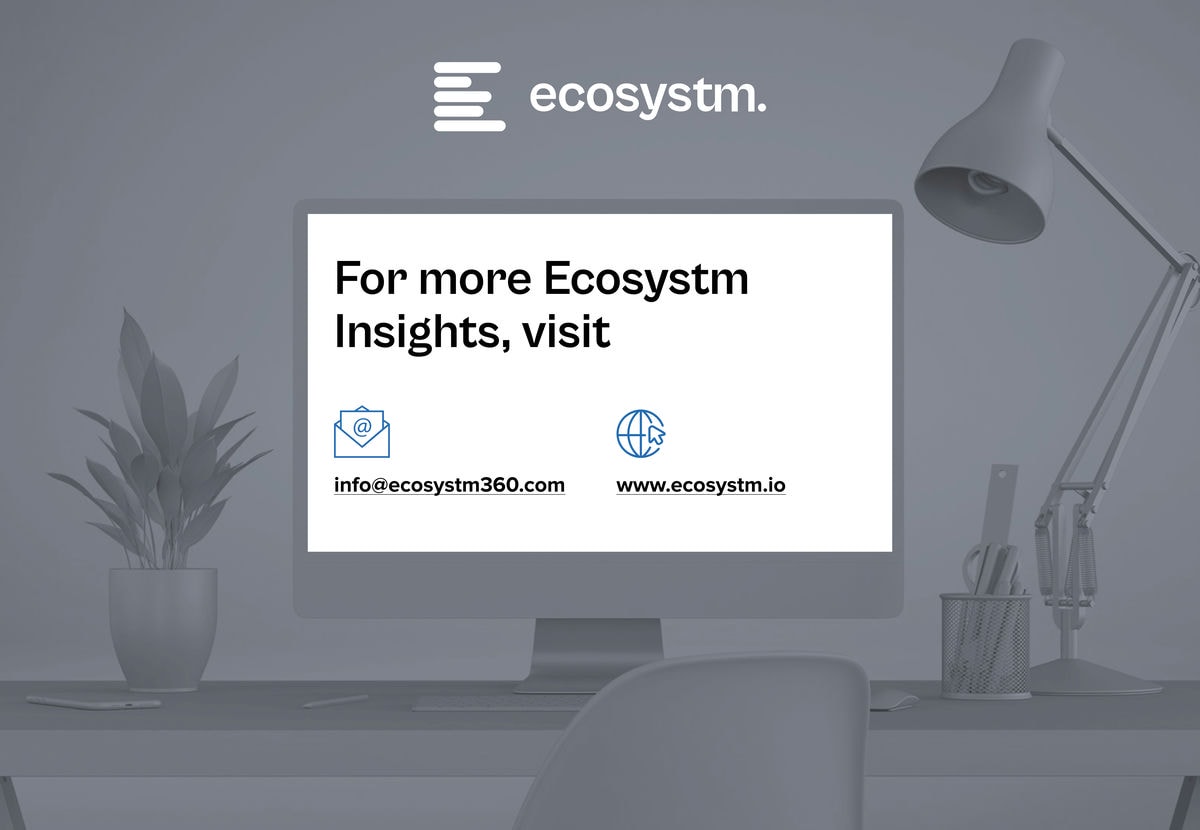 Download 'Securing the Future: Cyber Resiliency in the Digital World​' as a PDF