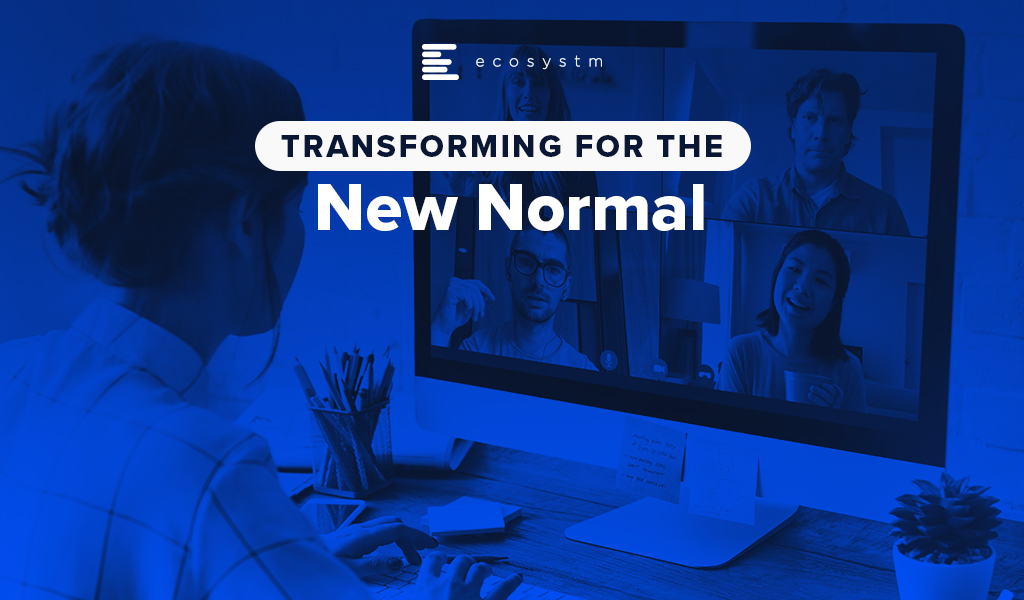 According to the Ecosystm Digital Priorities in the New Normal study, 78% of organisations in the Asia Pacific have started, re-evaluated, or accelerated their Digital Transformation (DX). As many markets move into the recovery mode, it is time for these organisations to evaluate whether they can move ahead with these DX initiatives as their organisations' needs evolve over the next few months.
IT teams have scrambled to empower their remote workforce with investments in several technology areas – 87% of organisations have made additional investments in Cybersecurity and Cloud solutions.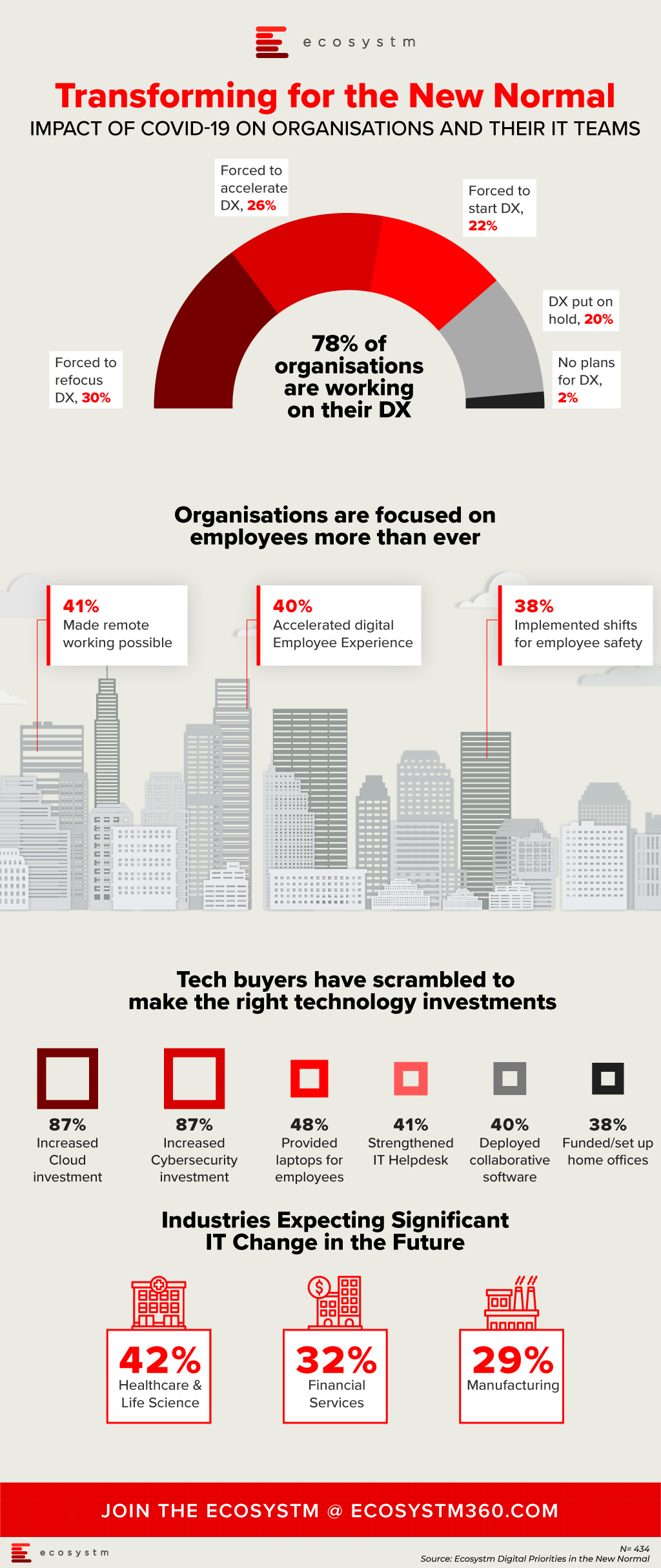 Ecosystm will continue to evaluate the business and technological pulse of the market impacted by the COVID-19 pandemic and bring insights on technology areas that will see continued investments, as organisations get into the recovery phase.
---
If you are a Tech Buyer, you can visit the research module to take part in this study and gain access to a benchmark of how you compare to your peers in regards to your organisation's response to COVID-19.
For more information on Ecosystm's "Digital Priorities in the New Normal", please contact us at info@ecosystm360.com
---