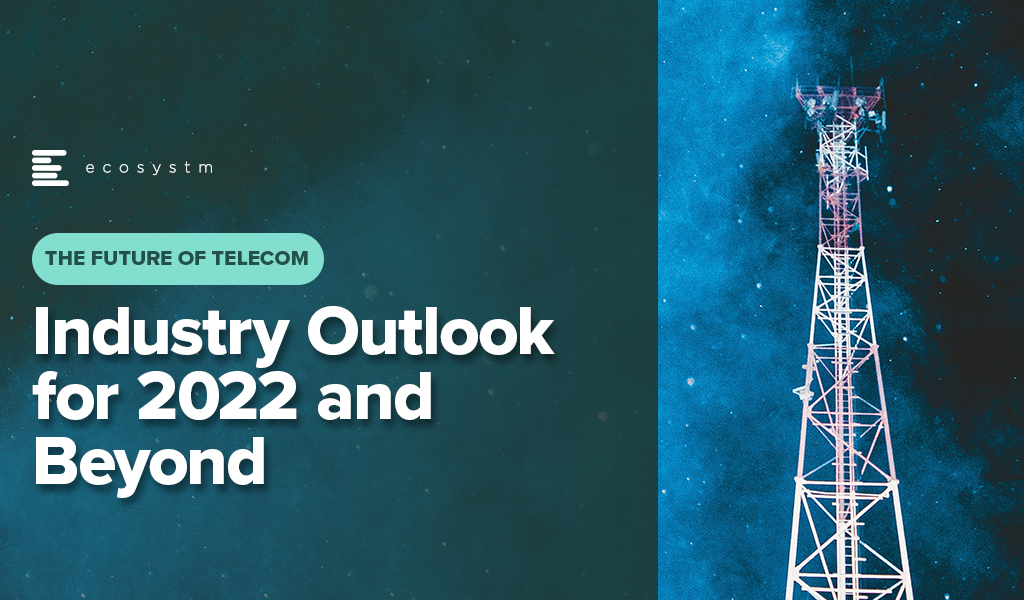 There have been some long-term shifts in market dynamics in the telecom industry. Network traffic growth rates have accelerated; new business models emerged; and cloud services matured and spread to new verticals, applications and customer sizes. Networks are more important than ever. Revenue growth rates and profitability in the three segments – telecom, webscale, and carrier-neutral – have been stronger in recent quarters than anticipated.
Looking ahead, networks will increasingly revolve around data centres, which will continue to proliferate both at the core and edge.
Data centre innovation will be rapid, as webscalers push the envelope on network design and function, and telecom operators seek cheaper ways of running their networks. The telecom operator's need for cost efficiency will increase as overhyped 5G-based opportunities fail to materialise in any big way. Carrier-neutral operators (CNNOs) will benefit from an ongoing wave of new capital which will help them transform to more integrated providers of "digital infrastructure" assets.
Read on to find out about
The interdependence of network operators
The growth potential of the telecom, webscale, and CNNO markets
How webscalers such as Facebook and Alibaba are leveraging scale
Acquisition and deals in the CNNO market such as the American Tower-CoreSite acquisition and the Digital Realty deal with Ciena.
The growth of environmental consciousness in the telecom industry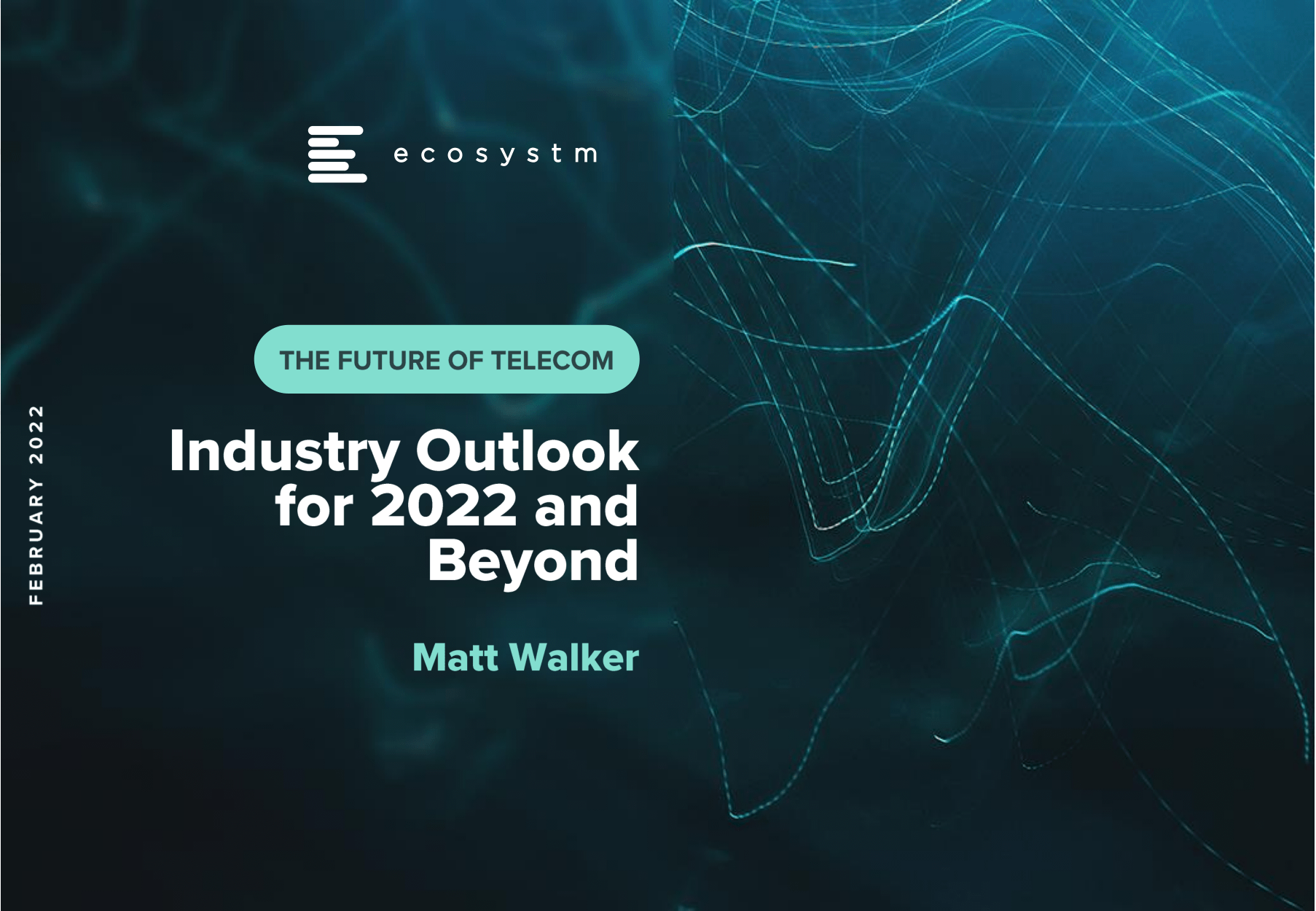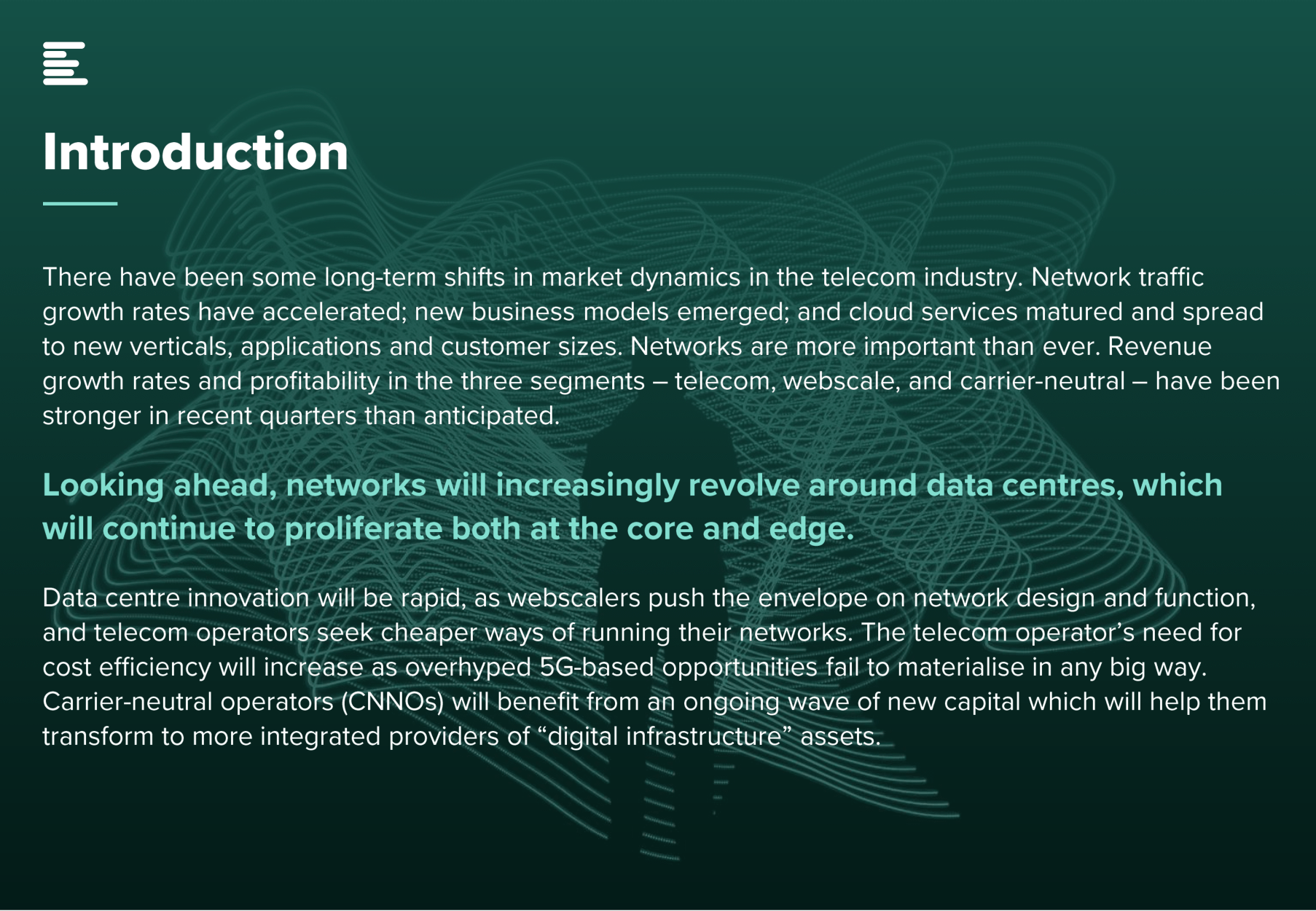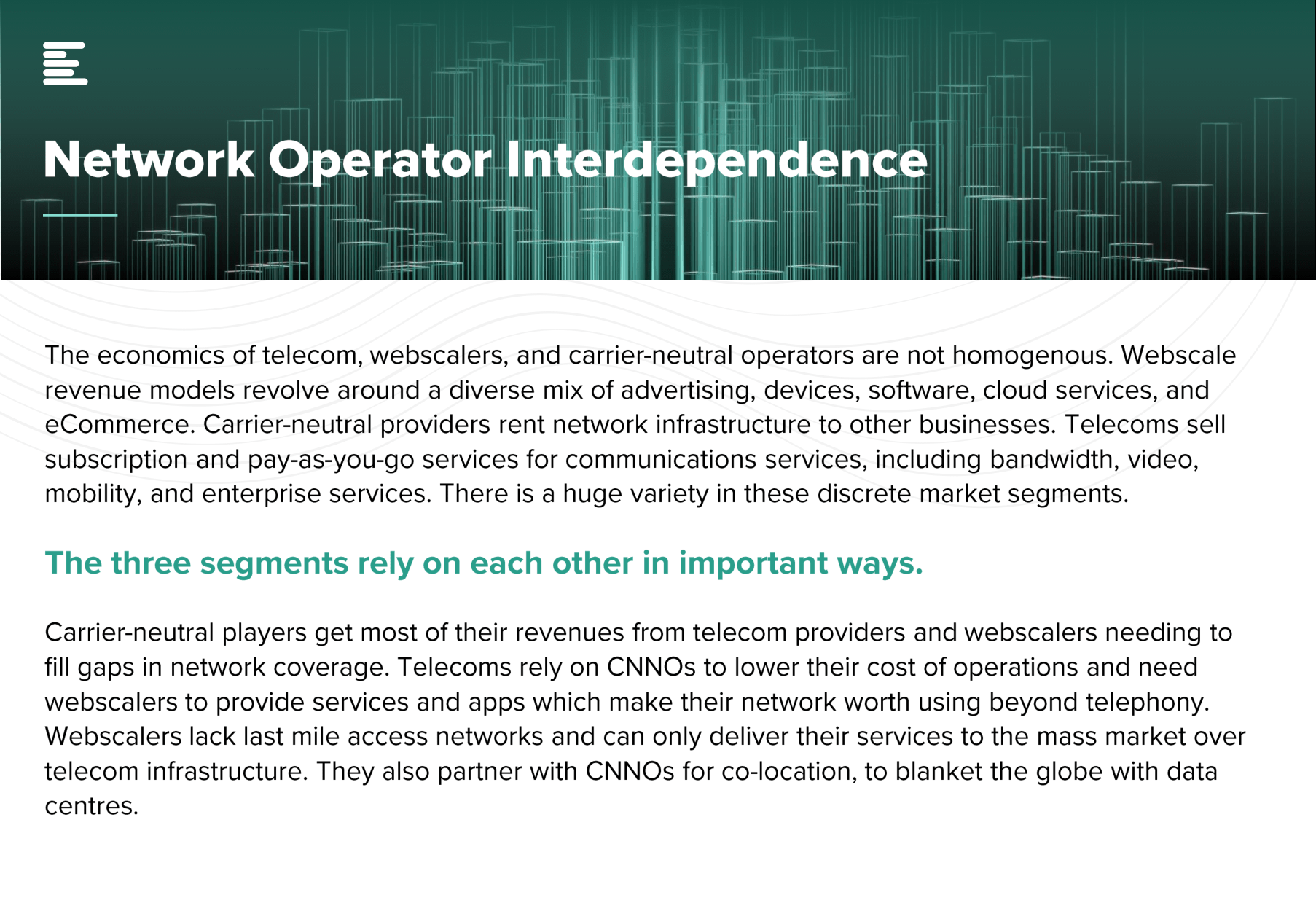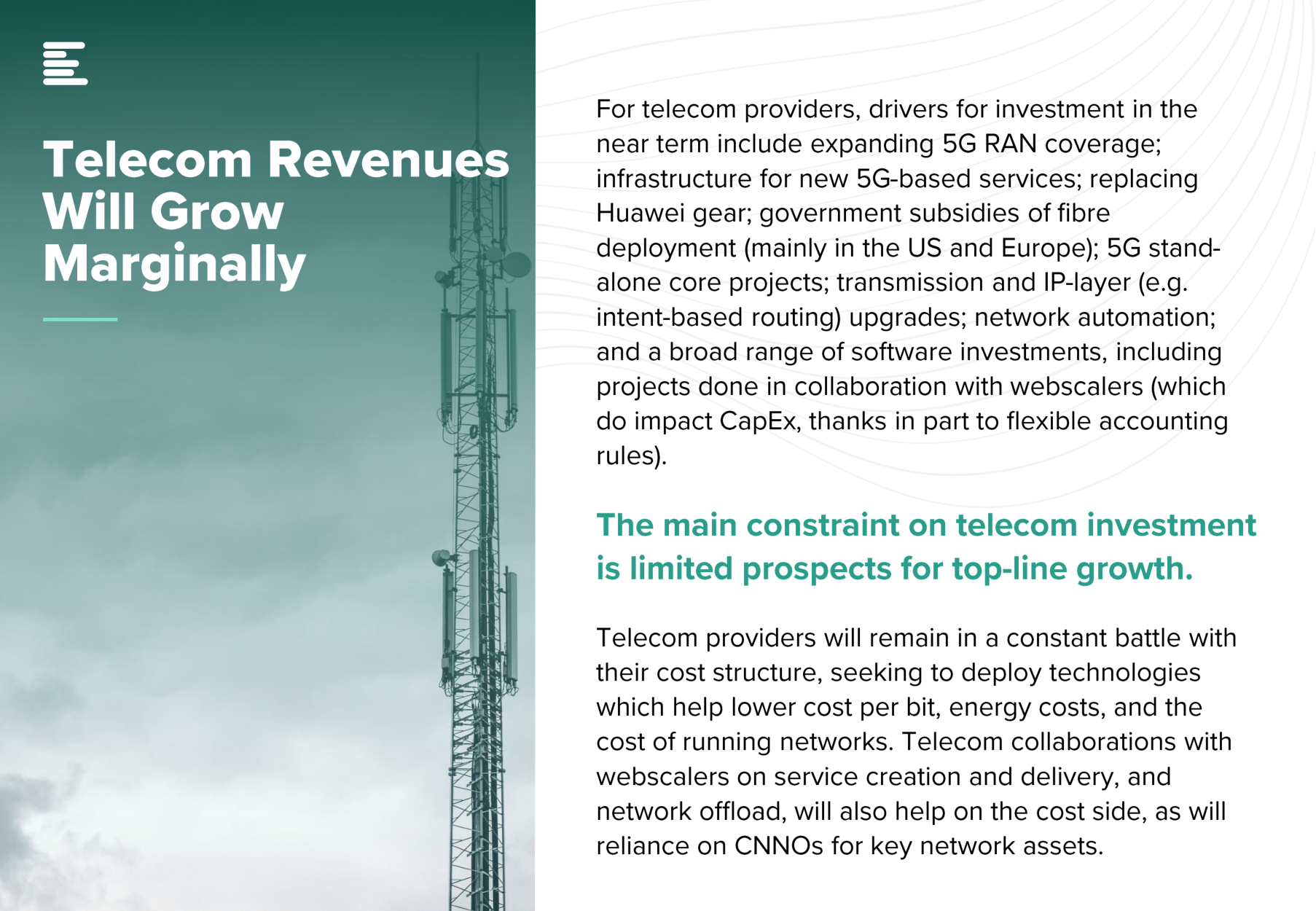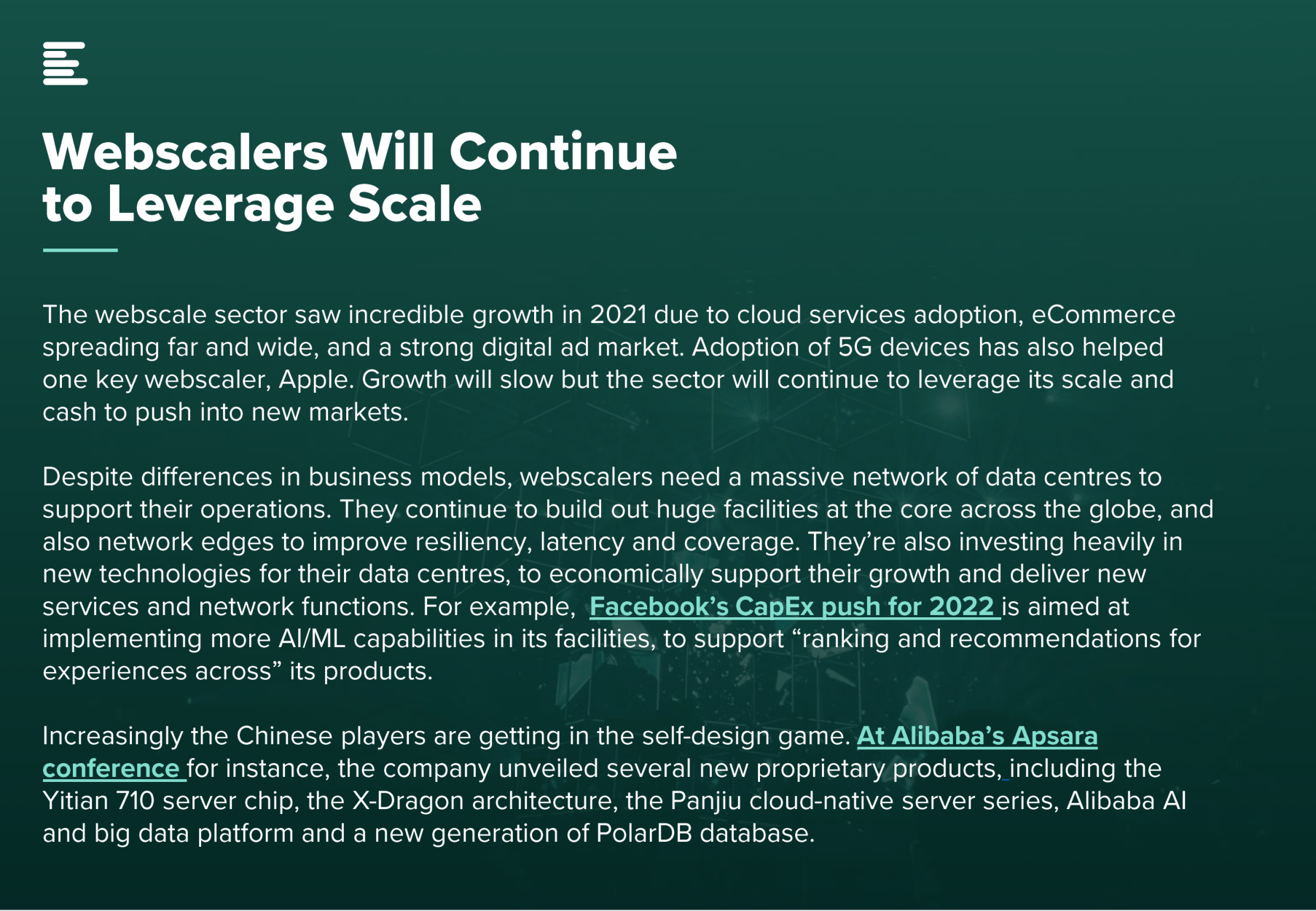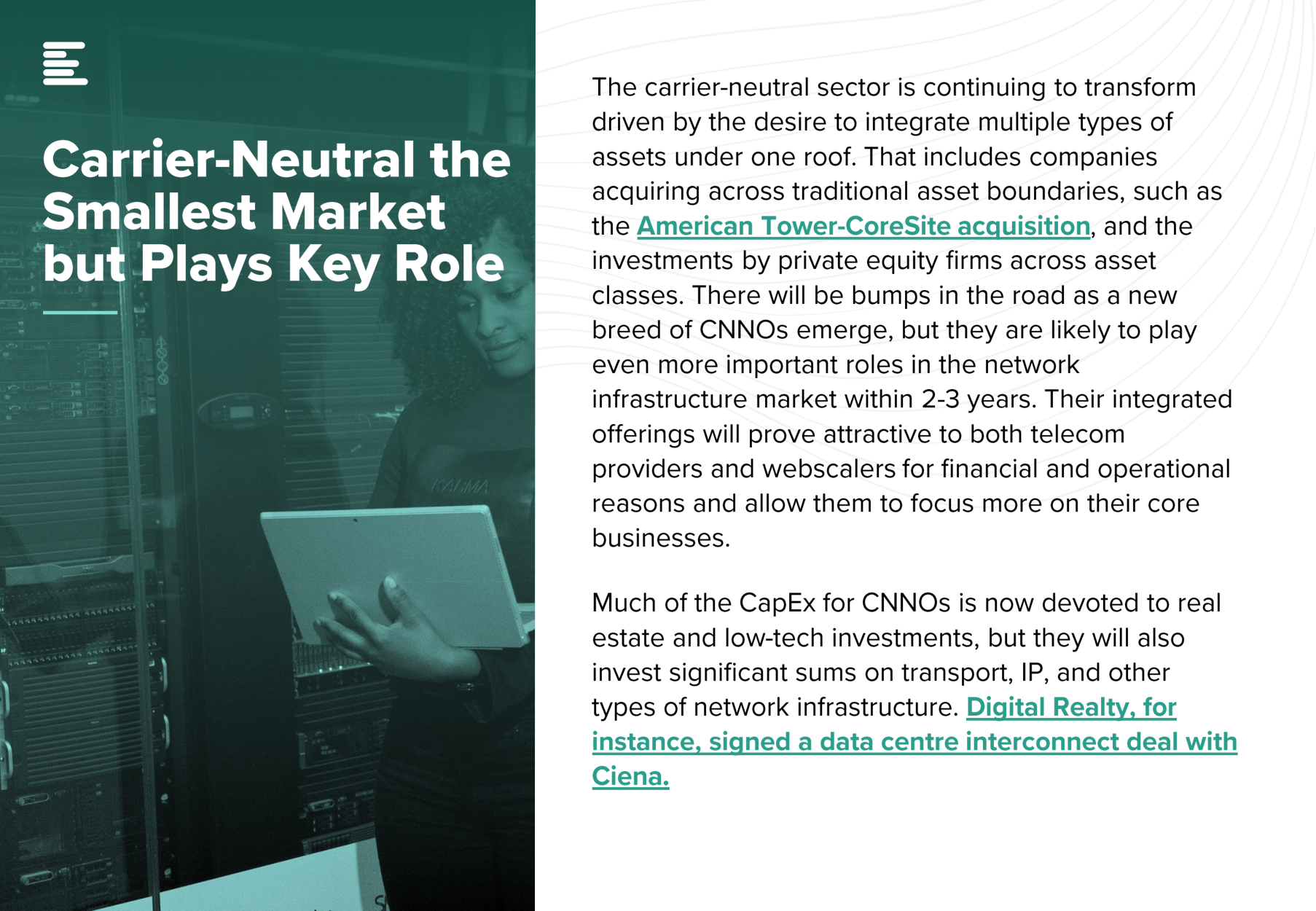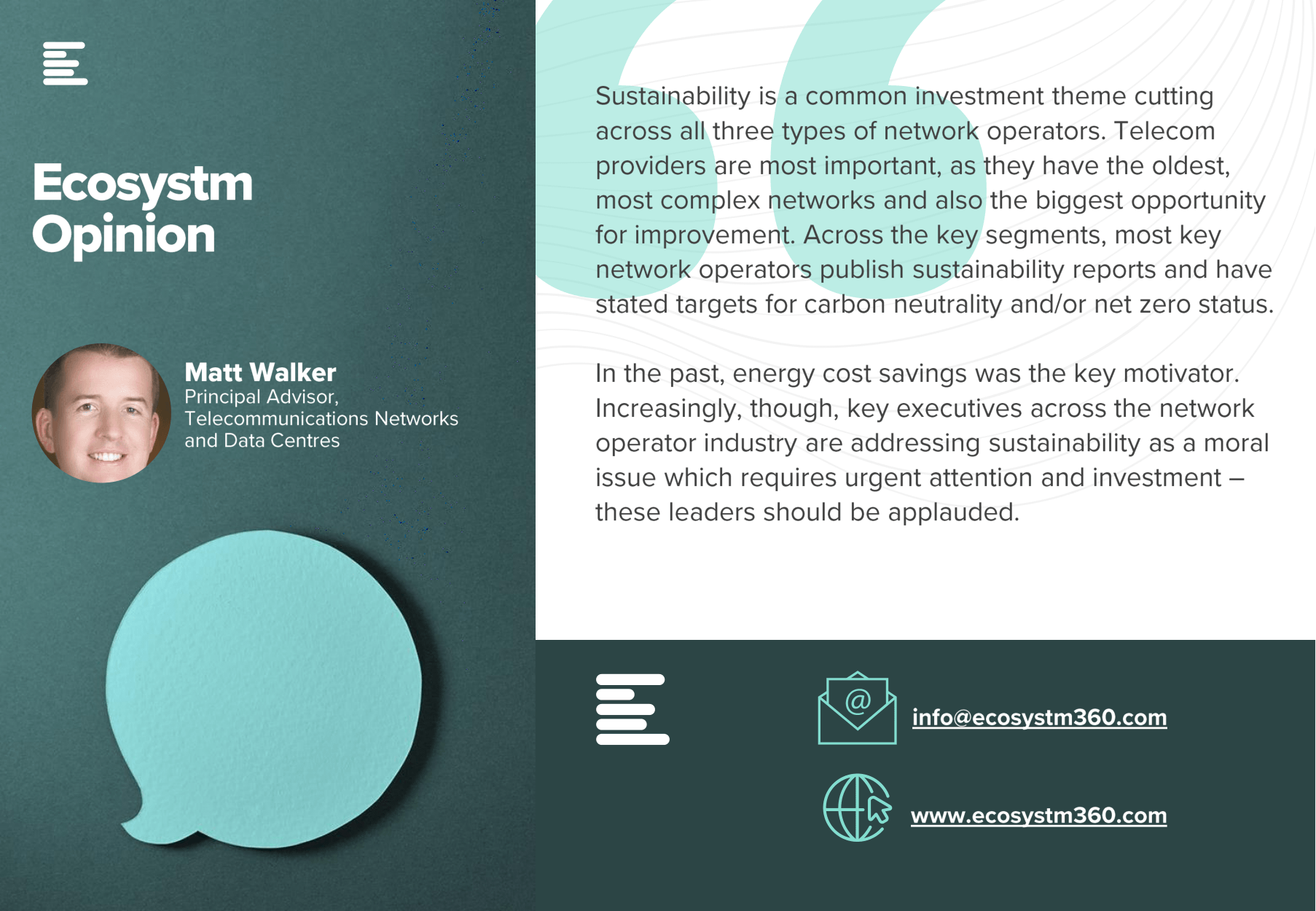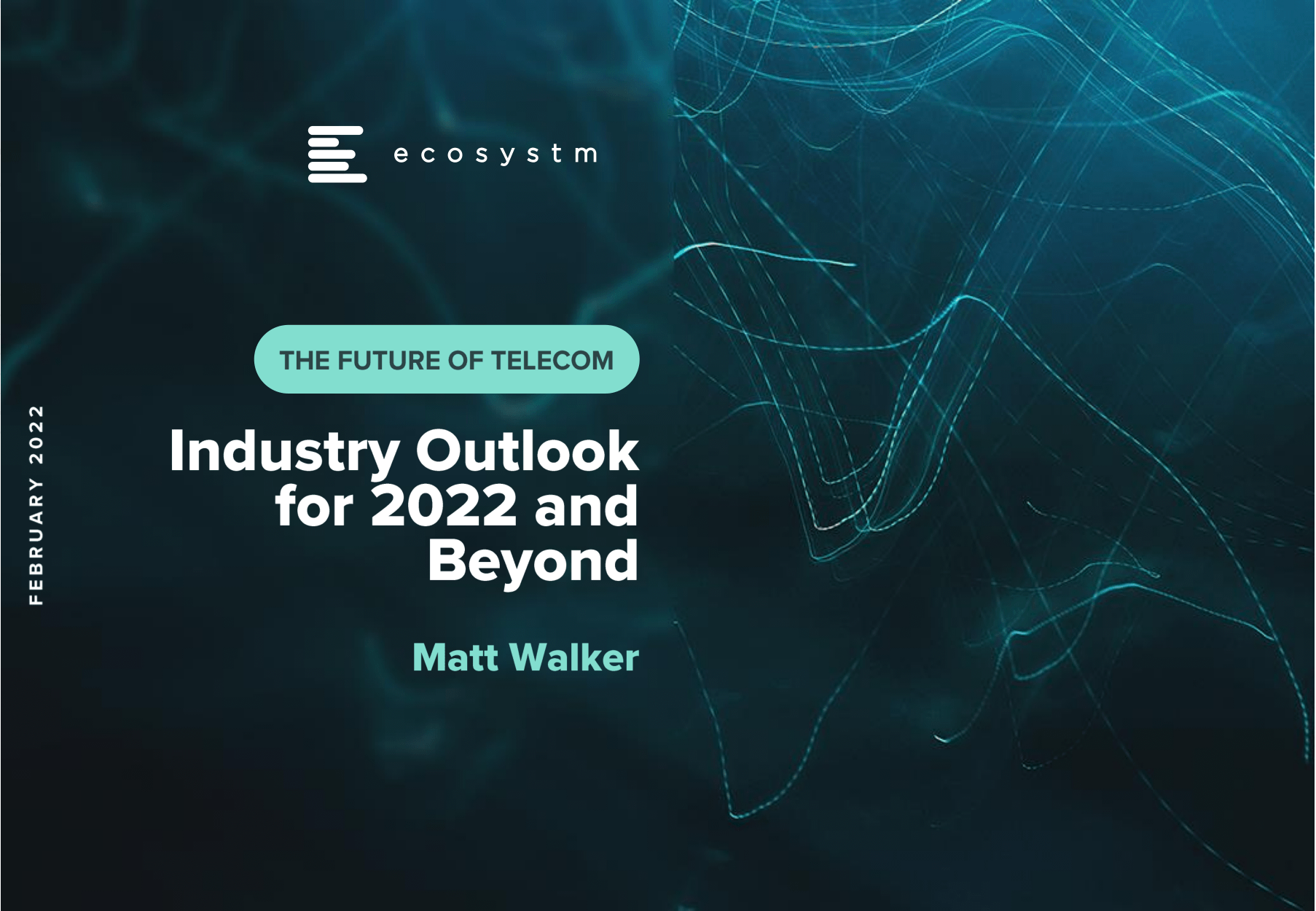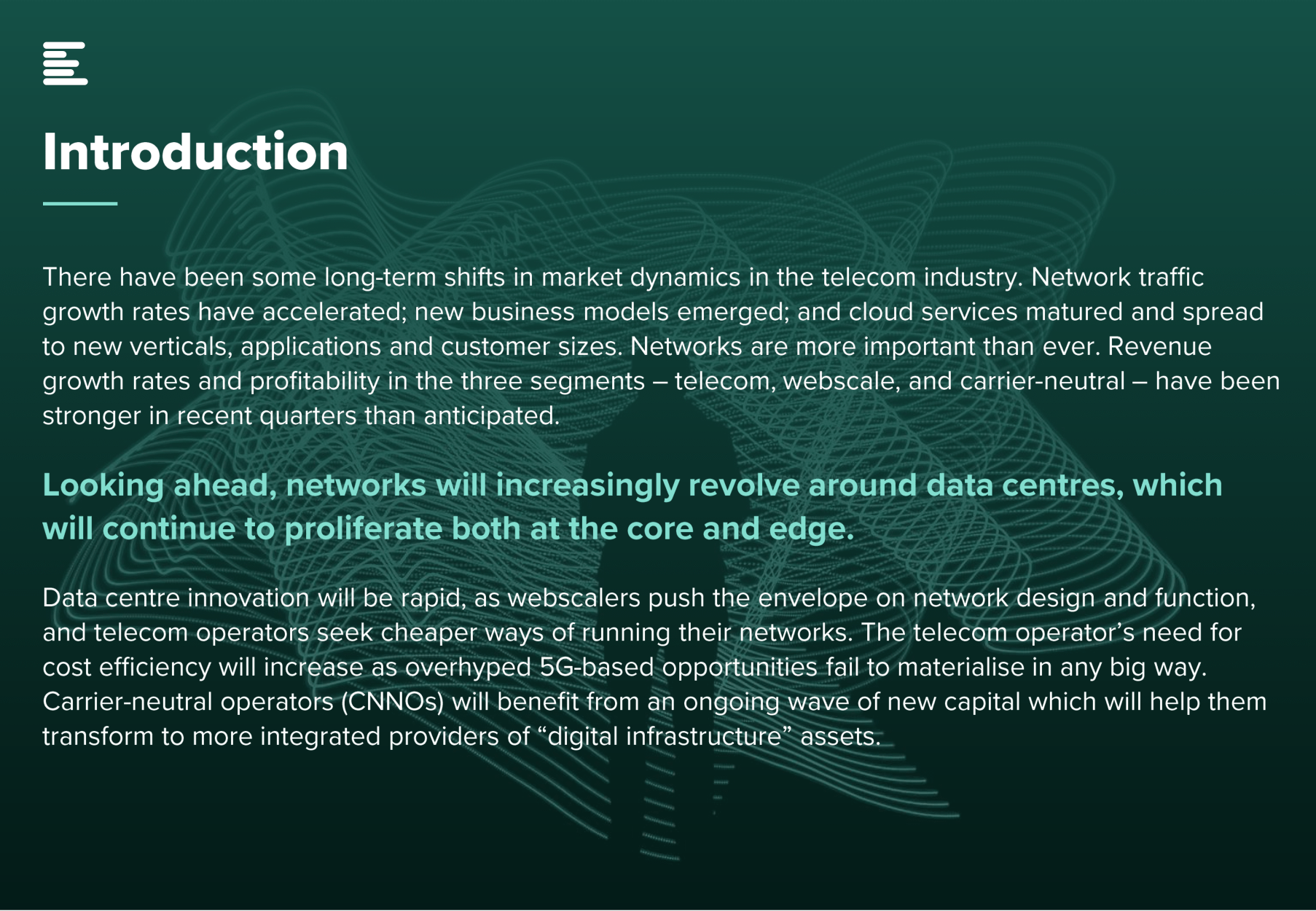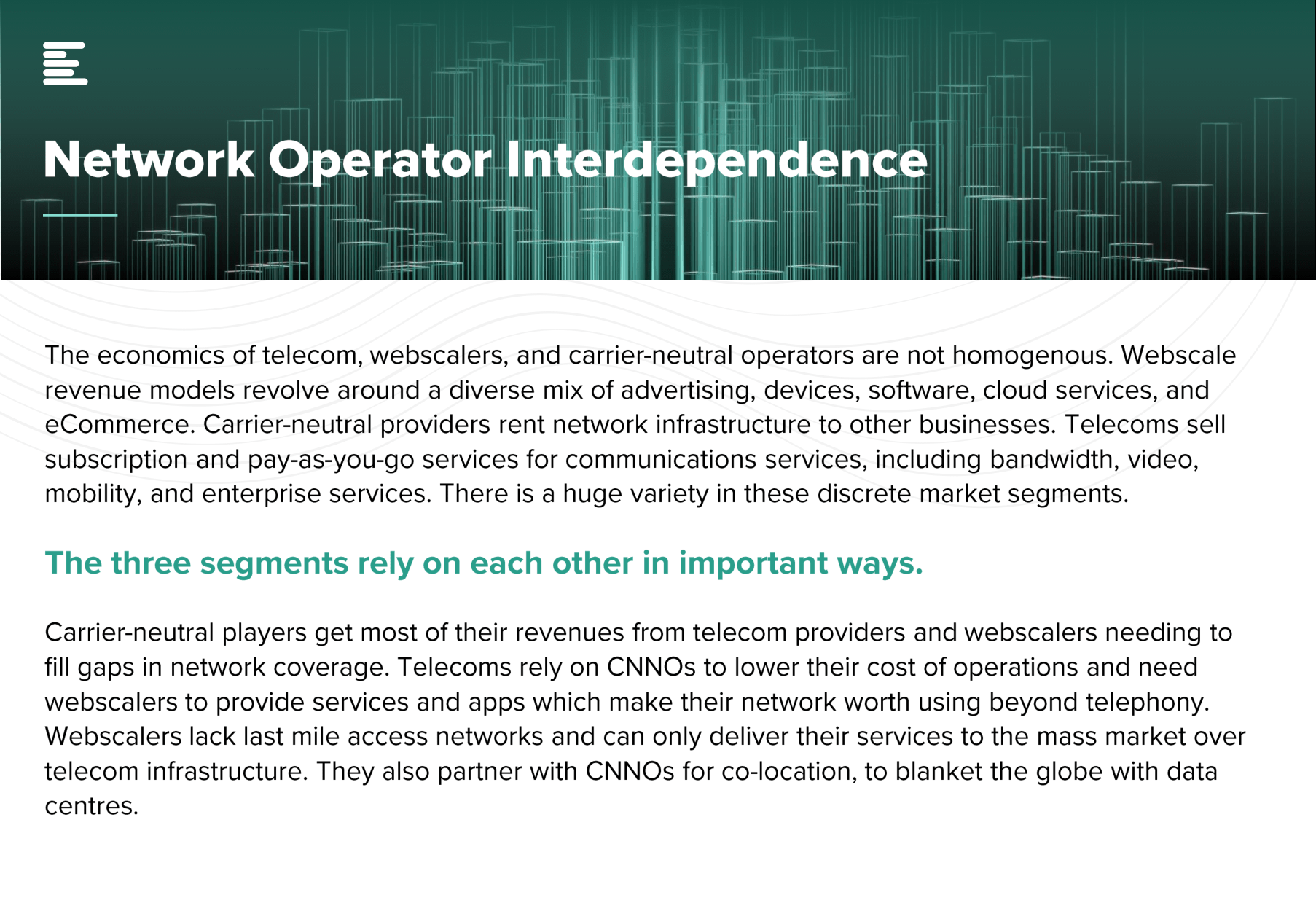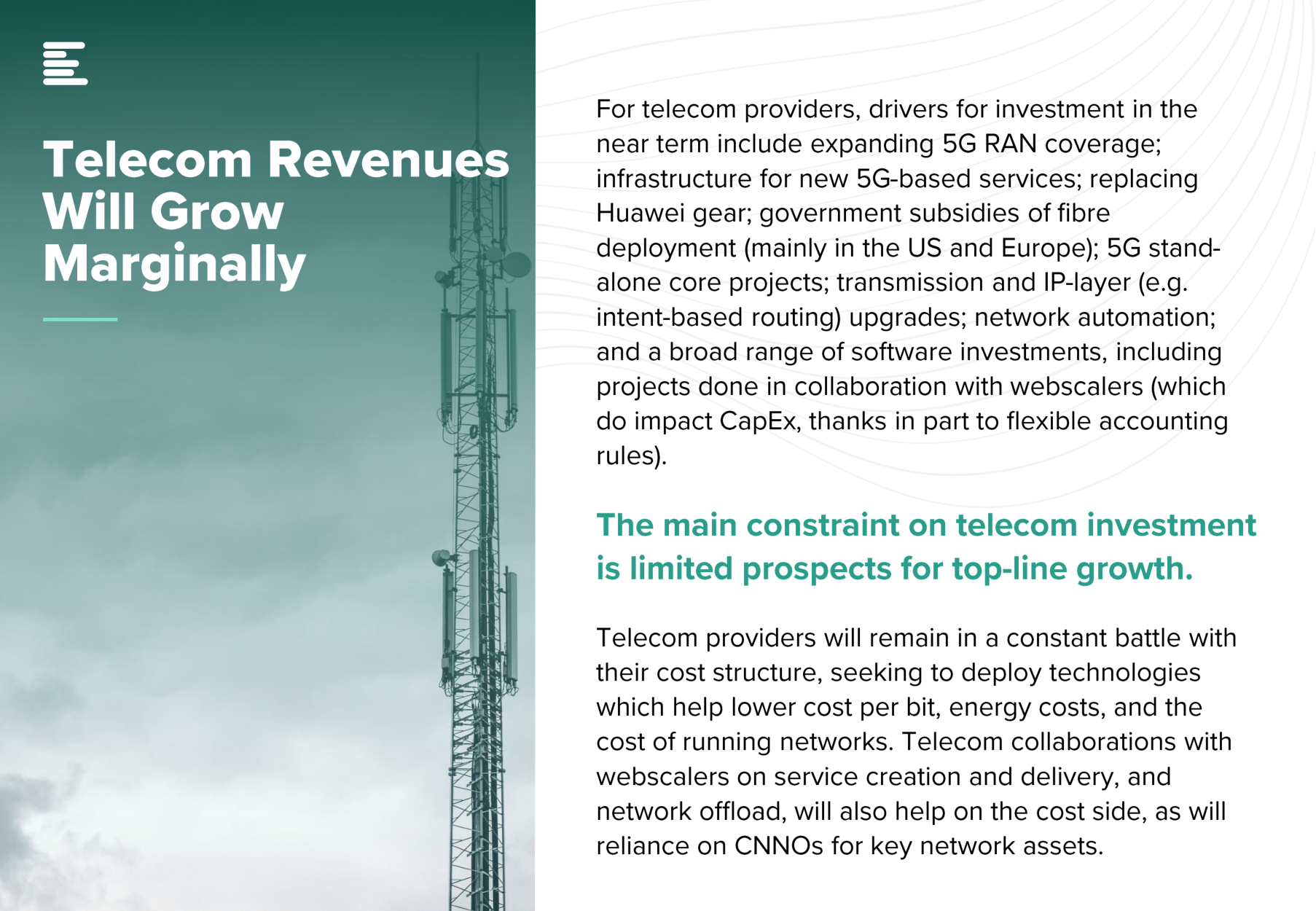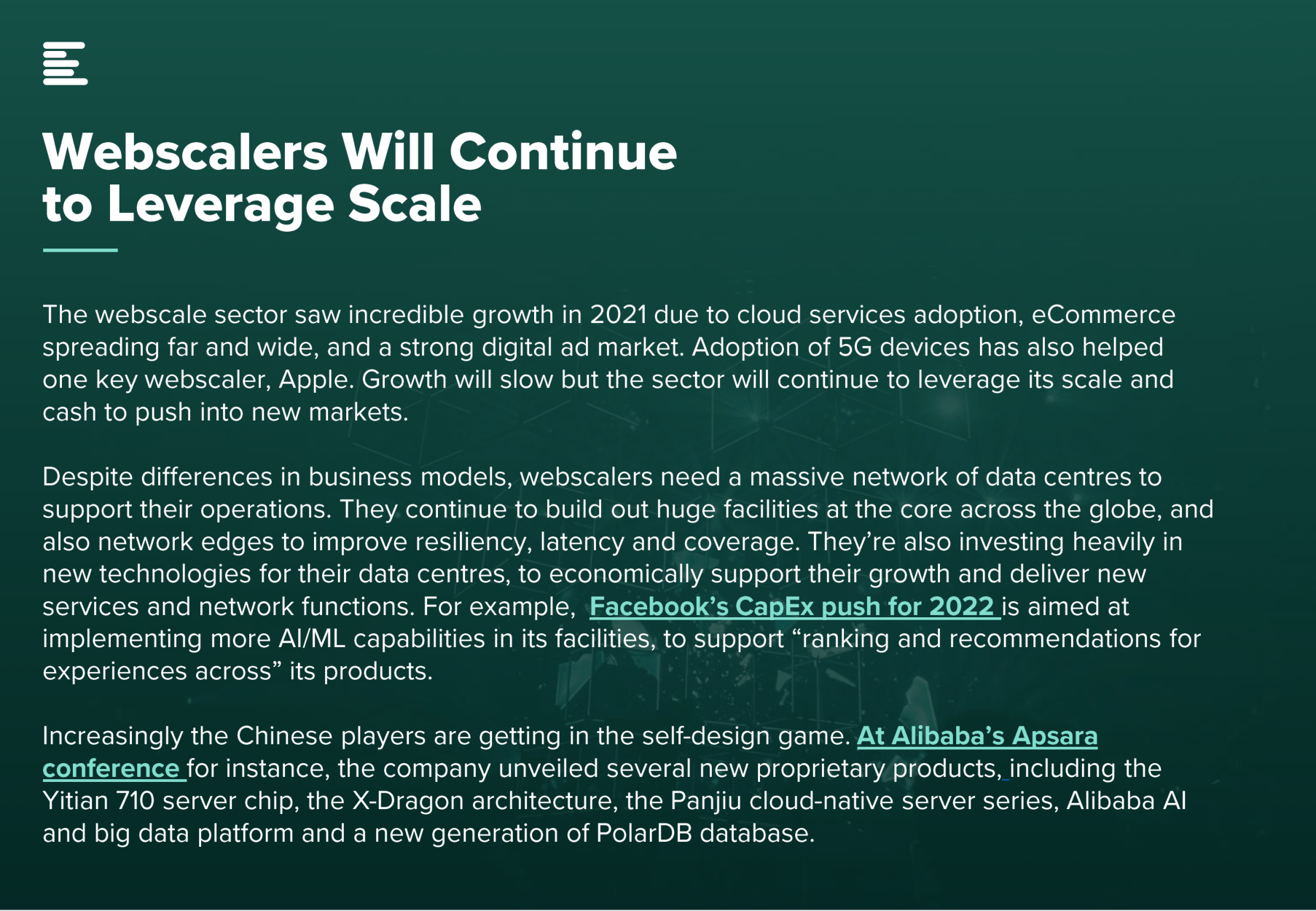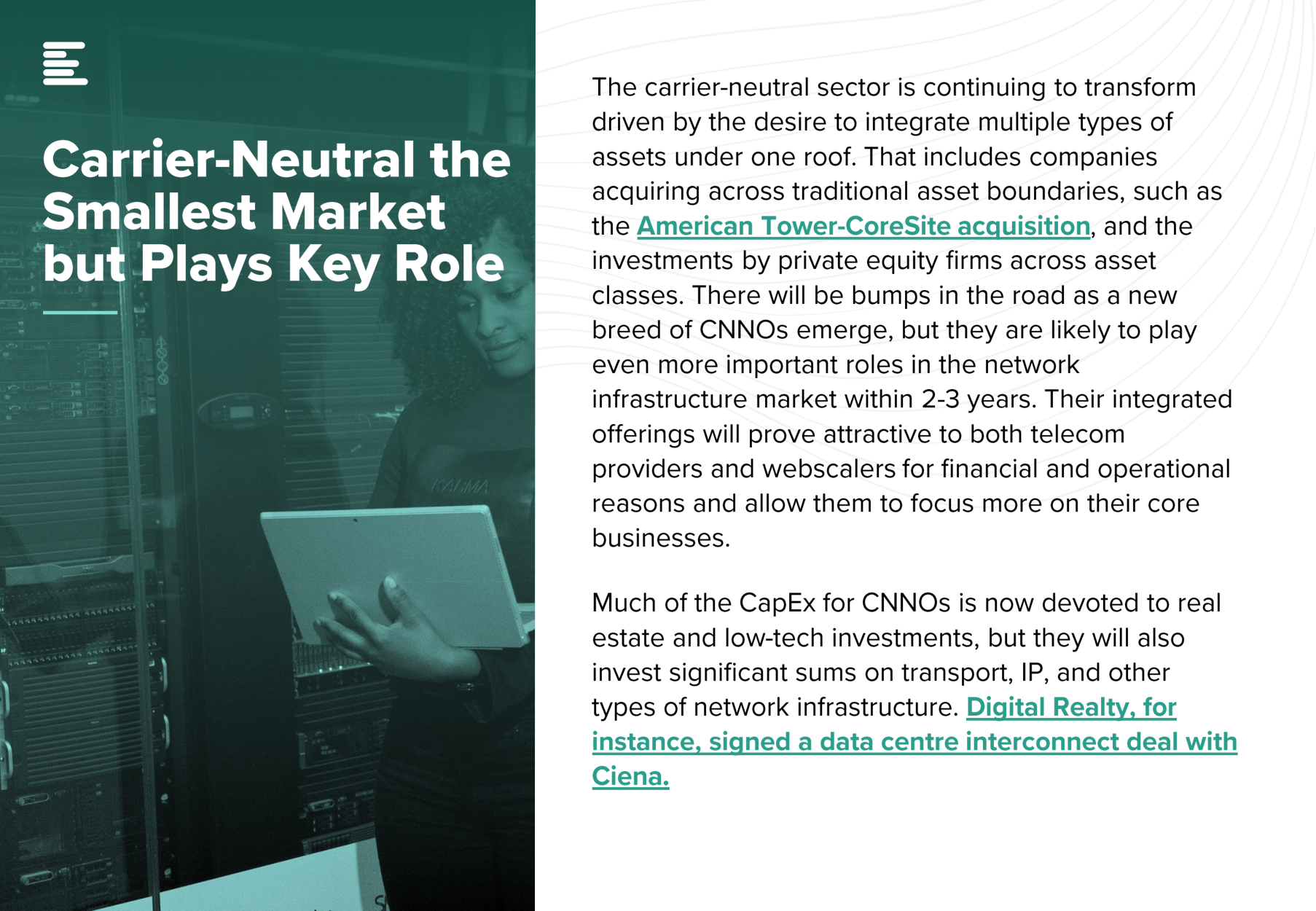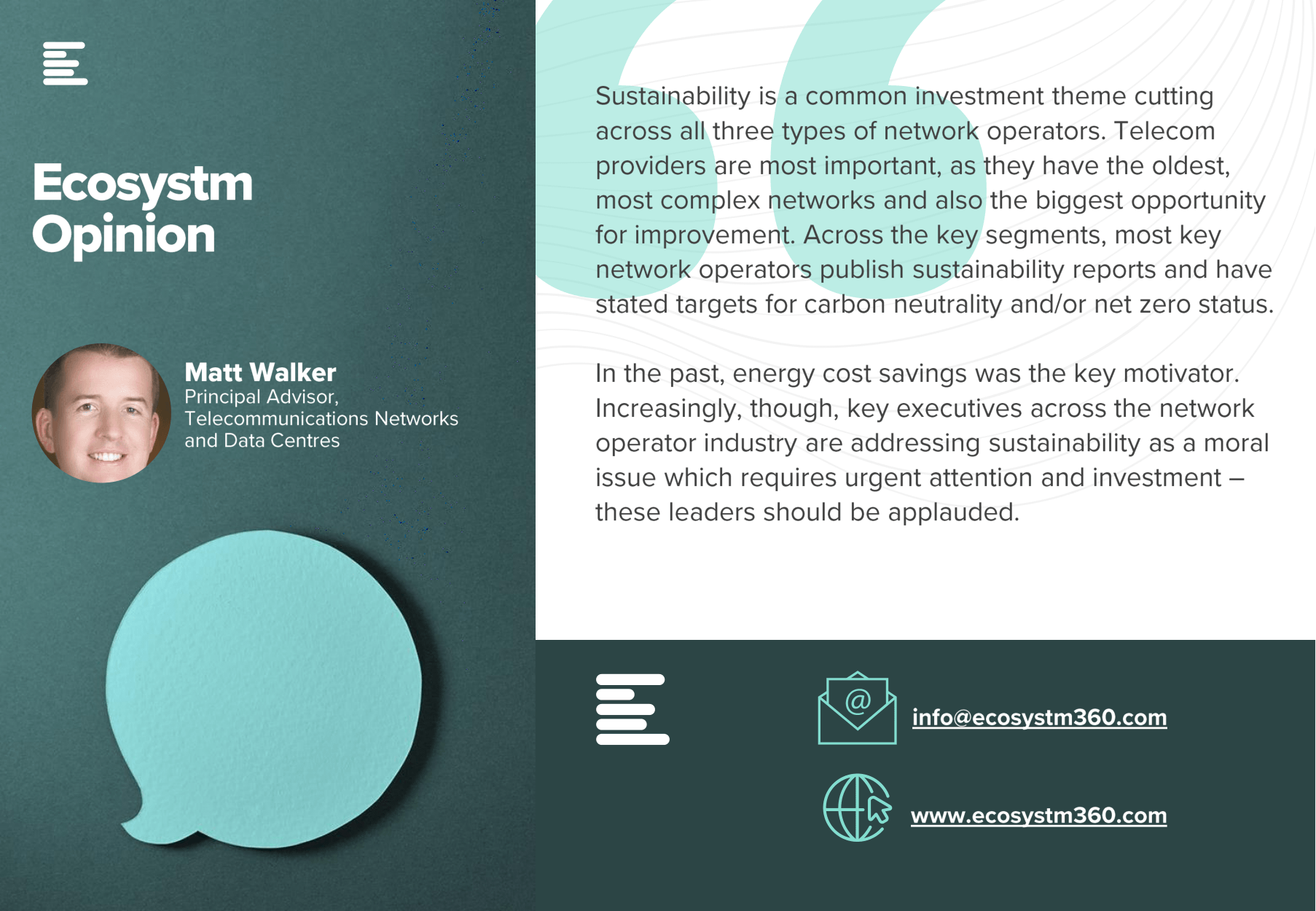 Click here to download The Future of Telecom: Industry Outlook for 2022 and Beyond slides as a PDF.