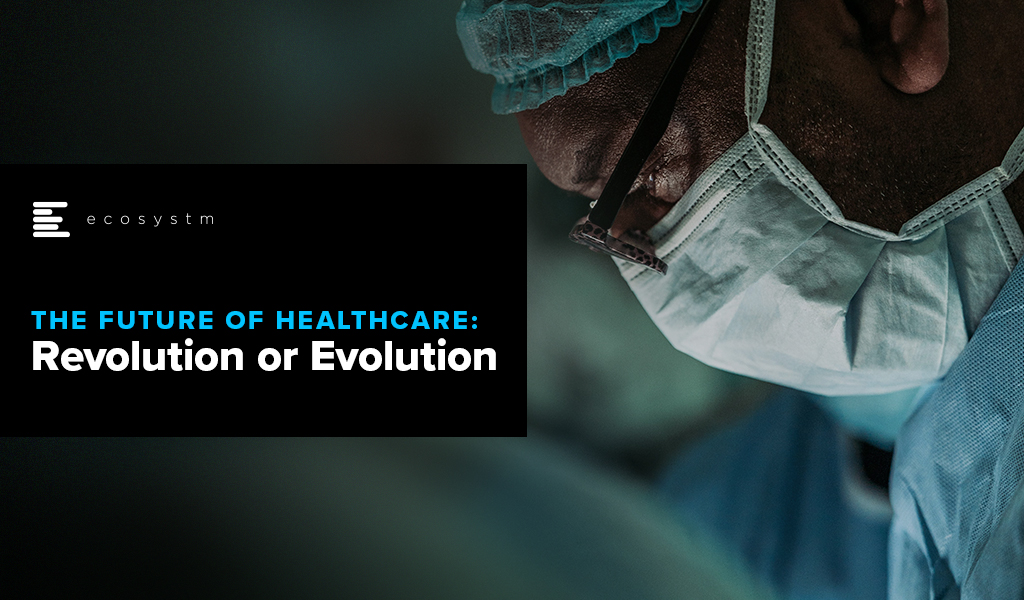 I was recently part of a virtual session with my fellow Ecosystm analysts, discussing what transformation will look like for various industries. One of the points that emerged is that the one industry that has had to transform itself completely, without having the luxury or time to think about it is Healthcare. Healthcare will emerge from this a transformed industry – in their rapid tech adoption; in their business processes and; in the mindset of the clinicians and administrative staff who've been at the frontline of this crisis. Will this be a revolution, or will the industry have to step back, once the immediate crisis is over?
Here are my thoughts on what is happening to the industry now and where we might be headed.
#1 Are we closer to our remote care dream?
I know I don't sound very futuristic when I say that the biggest win from this crisis for the Healthcare industry will be the widespread adoption of telemedicine. We have heard the term bandied around for more than half a century now and over the years we have coined terms such as eHealth, digital health, mHealth and remote care, with the evolution of technology. Several healthcare providers in the Asia Pacific have implemented teleconsultation facilities to provide healthcare to remote, underserved regions and to out-of-country patients (especially those that actively seek to serve in the medical tourism space). Even for healthcare organisations that have the technology capabilities, it did not always make financial or regulatory sense to push for widespread adoption.
They have had to rush into it now, often throwing caution about cybersecurity and compliance to the winds. I am not saying that their hesitation will not return once this immediate crisis dies down – but what will happen is that governments will work with cybersecurity and legal experts to mandate it better. Once these guidelines are clearer, healthcare providers will be forced to create workflows and assign responsibilities. So, remote care where your healthcare provider will liaise with the data from your personal devices is not far off.
#2 Will we see a second wave of health and wellness apps?
With the rise of the use of smartphones, the last decade has seen a steady rise in healthcare apps. Most of these apps sync with health and wellness devices, but some use data from FDA-approved clinical devices, targeting chronic health conditions. This pandemic and the allied challenges of surviving in uncertain times, locked down in their homes, has also seen a rise of mental and emotional challenges. There will be a consumer uptake of these apps, as people realise that mental and emotional health can be as critical as physical illnesses. We will, therefore, see a proliferation of mental well-being apps.
Several organisations are having to deal with a remote workforce, with no clear visibility on how their employees are coping. It is not too far-fetched to imagine HR practices in some organisations, leveraging wellness apps – if not to monitor their employees' mental state (that would be unethical), but – to engage with their remote employees and motivate them. These communications will largely be around the business, but some will use gamification to keep employees connected to the organisation's visions and goals.
#3 Will healthcare providers realise the importance of evolving their supply chain management?
The healthcare industry, for all the cutting-edge research, that it represents has been remarkably slow to transform. The common perception of healthcare transformation is better clinical outcomes, genomics etc. But the reality is that most tech adoption in hospitals happens in Operations. The earliest impact of this crisis, when it was still confined to China was the disruption of the supply chain. Can you imagine how hard it must have been for the Healthcare industry to not be able to halt operations because of lack of resources? Premier healthcare institutions, mostly in the US, had realised the importance of better supply chain management long back – some implementing Lean and Six Sigma. Now healthcare organisations the world over – even in emerging economies – will adopt more technology in managing their supply chain.
However, what the COVID-19 crisis has exposed is the need for better collaboration and better visibility of external resources, to handle unprecedented scenarios. Countries that have done well to manage the crisis are those where the government took the vital step of encouraging and being the hub for cross-agency collaboration. Horror stories of US states outbidding each other for PPEs have emerged. On the other hand, we have had countries where governments have been able to guide healthcare providers on bed availability – across the public and private sector – so that affected patients could move seamlessly from one facility to another without any impact on the clinical outcome. Having a siloed view of your supply chain may not be sufficient in combating larger challenges – some healthcare organisations at least will opt for a more collaborative supply chain.
#4 Did super specialisation leave us underprepared?
Healthcare professionals have also been impacted in hugely different ways. On the one hand, we have nurses and doctors working 7-day shifts (without breaks), and healthcare systems looking to bring back retired clinicians to counter the shortage of healthcare staff. The Irish prime minister re-joined the healthcare workforce, making international headlines. On the other hand, we have several specialists who have practically no patient volume. Many of them are using teleconsultations to give basic healthcare advice and to guide patients on when to actually go into a hospital and when not. Several of these doctors actually want to help combat the COVID-19 crisis. But they will be the first to acknowledge that they are hesitant because they may have lost the skills needed to handle emergency situations.
While specialised knowledge in a particular disciple has helped improve clinical outcomes and often keep healthcare costs down – the rise of speciality hospitals in India is a good example – does it also leave doctors unprepared in times of crisis? Many doctors across the globe get subsidised education – partly funded by citizen taxes. Is it time for countries to look at a process where these doctors, irrespective of their specialisation, have to get re-trained in emergency services for a fixed period every year?
#5 What happens when the focus shifts to re-building other industries?
While the Healthcare industry has undoubtedly transformed, one must bear in mind that often transformation is a slower, steadier and more detailed journey. A transformation that rises out of disruption may not be successful in the longer term. Moreover, every healthcare provider organisation has had to evolve their processes almost in an isolated manner. Once the immediate crisis is over, the industry needs to take a pause (if they are able to) and take stock of the new practices and processes and evaluate what can continue and what has enormous associated risks.
But realistically, the Healthcare crisis is far from over. Once the threats from COVID-19 subside, healthcare providers will have to focus on elective procedures and other healthcare issues that are being put on hold now. People will visit hospitals more to consult about the health issues that they have been ignoring during these times. This will also coincide with when governments focus on re-building other industries – so Healthcare may not have access to emergency funds that they have now.
While we are all focused on handling the current crisis, now is also the time for healthcare policymakers to think ahead on how to sustain and evolve the Healthcare industry.