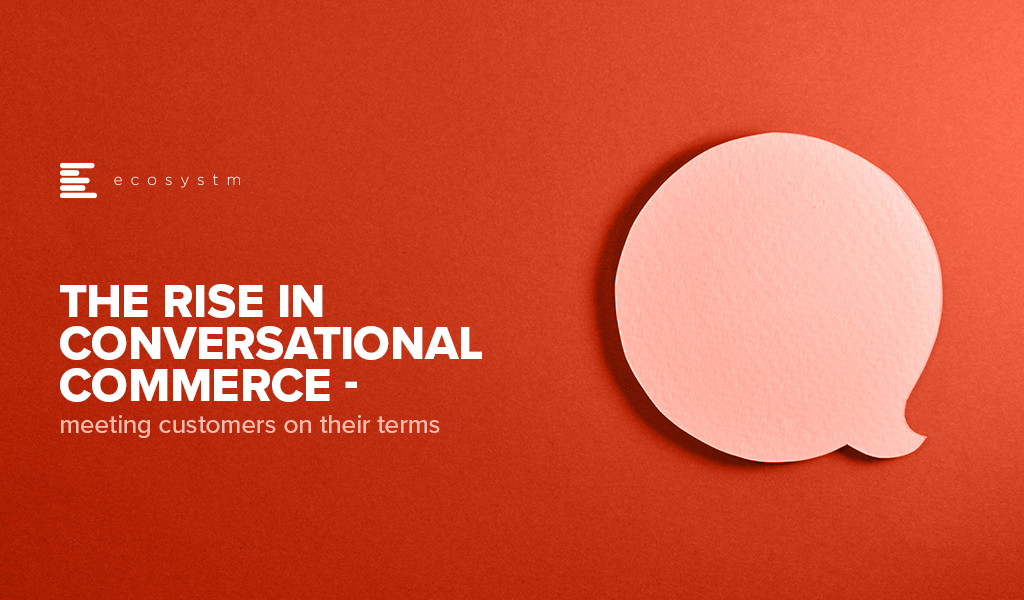 Customer needs are changing. Quickly. In 2020 having a great digital strategy went from being a nice-to-have to an absolute necessity. And in 2021, businesses that have great omnichannel experiences will go from a small minority to a majority as customers demand that they are served on their terms in their chosen platform. Only 14% of businesses in Singapore offer a complete omnichannel experience today – serving customers on their terms regardless of the location or platform (Figure 1). These businesses are setting the benchmark that the rest of the market needs to meet soon.
The Growing Importance of Social Media in Delivering Customer Experience
Chat and messaging are quickly becoming the normal way to interact with businesses – the view of a few years ago that "no one wants to chat with a bot" has quickly turned around. Now virtual assistants and chatbots are the second most important self-service channel for businesses in Singapore (Figure 2).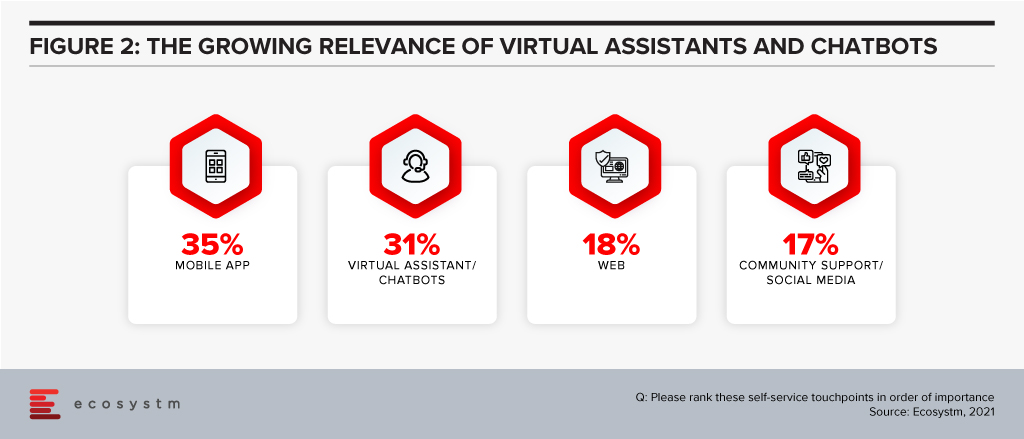 In fact, Zendesk's global study shows that most customers (45%) use embedded messaging over social messaging apps (31%) and text/SMS (20%). That might be great for self-service, but for commerce, boundless opportunities exist to move to where the customer lives, communicates, and socialises today.
Smart businesses understand that customers spend their lives in other chat and social media platforms – such as Facebook Messenger, TikTok, Instagram, WeChat, Discord and WhatsApp. More customers expect to be served in these channels; they expect to be able to transact with their brands of choice. Why should they go to a mobile banking app to find their balance? Why can't they get it in WhatsApp? They are often learning about the next Jordan or Yeezy shoe drop from their social network in Messenger – so why not transact with them there? Consider all your own personal WhatsApp, Messenger and other messaging platform groups discussing social activities, sporting teams, school activities or the latest fashion – these are ALL opportunities for commerce (Figure 3).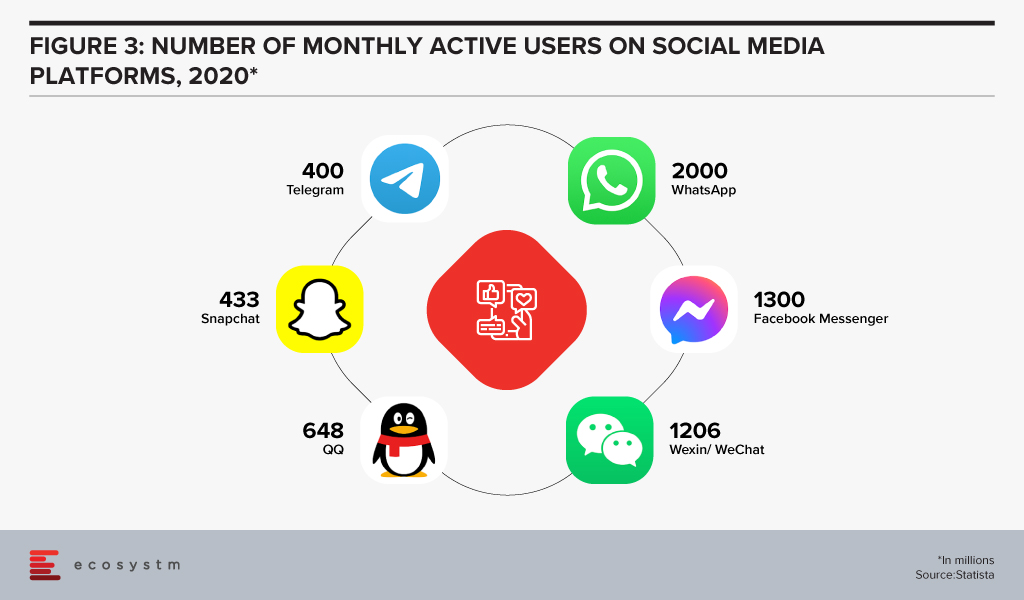 And there are use cases now. Airlines – such as KLM and Etihad Airways – are engaging customers on WeChat, Kakao Talk, and WhatsApp, helping them reschedule flights and answering customer service queries. Telecommunications providers are allowing customers to raise issues on messaging platforms – and are also using them to upsell and cross-sell new services. Transportation providers are making it easier to find a car or the the next scheduled bus right there in the messaging platforms. Retailers – such as 1-800 Flowers and Culture Kings – are not only serving customers but finding new customers on these messaging platforms.
Going beyond the messaging platforms, businesses are also looking to serve customers on their smart devices – such as Amazon Alexa/Echo and Google Nest/Home devices. Alerting customers to order updates, shipping details and product promotions is becoming standard practice for leading businesses. Digitally-savvy banks are allowing customers to not only track their balance but also make transfers and payments using these smart platforms.
Customers are more comfortable with these conversational commerce options – and they actually expect you to offer such services on your site, in your app, on their smart devices, and on their messaging platforms of choice. Your ability to provide outstanding customer experiences will not only be your ticket back to revenue growth but the recipe for long term business success. Meeting customer needs on their terms is a good place to start.
Delivering a Personalised Conversational Customer Experience
Customer experience (CX) decision-makers will have to rethink how they approach building richer CX capabilities to deliver personalised conversational interactions with customers.
Messaging should become part of a wider AI, Data, and Mobile strategy. Contact centre teams might feel that this is too ambitious a project and would prefer to continue to serve customers through the more traditional channels only. So, it is important to identify the key stakeholder/s who will drive the initiative. And the contact centre team should work with the Digital, Innovation and Marketing teams.
Designing the mobile experience and in app messaging for CX should have some of the following features:
Ability to click a button to request for a service or escalate an issue that will, in turn, result in the company contacting the customer either by messaging or calling.
Giving customers the option to contact through popular messaging platforms such as Facebook Messenger, WhatsApp, LINE, WeChat, and others. Unifying these systems in a single interface that integrates with your customer service application is best practice.
Having one single interface to manage and make payments – within the app itself or on the social messaging platform. Conversational commerce is about creating an ongoing relationship with customers throughout the entire customer journey. Don't just focus on the sale or the post-sales experience – customers expect to be able to interact with your business from their platform of choice regardless of their need or stage in the customer journey.
Embed deep analytics into the communication services to help the organisation better deliver a personalised CX.
Ensure you have a solid, unified knowledge management interface at the backend so that all questions lead to the same answers regardless of channel, platform or touchpoint.
---
Your opportunity to drive greater business success lies in your ability to better win, serve and retain your customers. Refresh your customer strategy and capability today to make 2021 an exceptional year for your business.