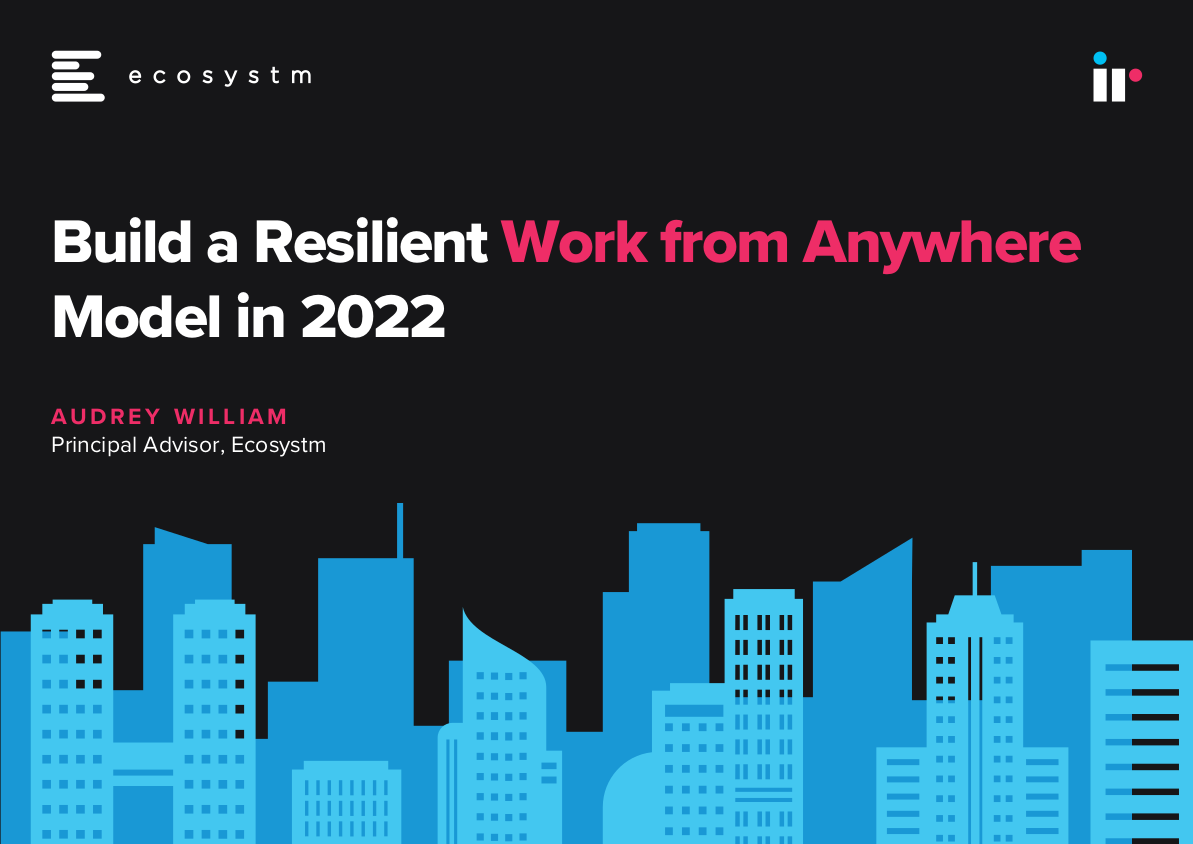 The Work from Anywhere Model is forcing a change in mindset in IT and Business leaders to manage employee expectations well.
At the start of the pandemic there were predictions of organisations reducing commercial workspace. Yet, only 22% are considering that as a measure in 2022. The current focus is on building a bulletproof mechanism to ensure that work can take place in any possible location.
In the Work from Anywhere Model, how can technology leaders prepare for an agile and innovative new era of work and what issues are likely to arise, and how can they be avoided?
Download Whitepaper – Building a resilient Work from Anywhere Model in 2022
(Clicking on this link will take you to the IR website where you can download the whitepaper)
---