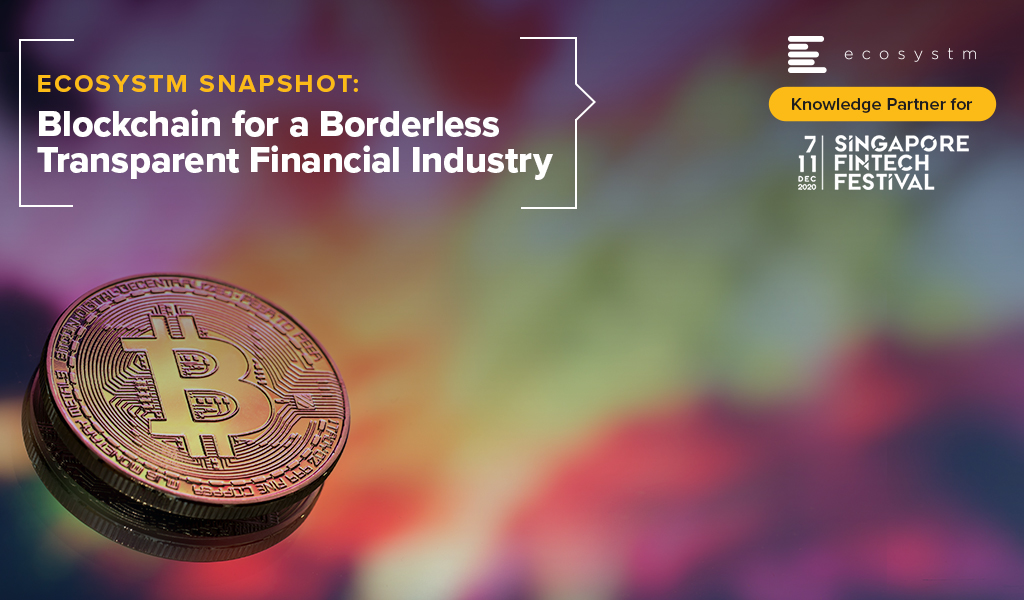 The ongoing global crisis is expected to drive more investments in FinTech. Blockchain adoption, in particular is expected to lead to a more open and interconnected economy that is borderless, transparent and does not need counter-party trust to operate. One particular area where Blockchain has been piloted is in smart contracts. Financial contracts involve legal work, document handling, sighting, signing, and sending them to the right people. All of this involves both time and people – and proves to be an expensive option eventually. Blockchain can speed this process up in a secure (with no failure points), interoperable and risk-free environment.
While smart contracts are expected to increase efficiency, there are questions being raised with respect to interpretation and technical capacity. The Law Commission in the UK is conducting a detailed study to analyse how current law applies to smart contracts and to highlight any uncertainties or gaps in relation to enforceability, interpretation and so on. The World Bank is looking at the role smart contracts could play in improving financial services in poorer nations – especially in insurance and short-term unsecured loans. Initiatives such as these are a positive step towards adoption.
However, smart contracts are not the only area that financial institutions and governments have in mind when they pilot and adopt Blockchain – and there are several recent instances.
Digital Currency
Many central banks have started identifying potential use cases for digital representation of fiat money that offers them unique advantages at various levels. According to Bank of International Settlements (BIS), 80% of the world's central banks had already started to conceptualise and research the potential for central bank digital currencies (CBDCs), 40% are working on proofs-of-concept (POCs) and 10% are deploying pilot projects. The People's Bank of China (PBOC) announced last month that it has processed more than three million digital yuan transactions since it began piloting its CBDC late last year. Transactions include bill payments, bar code scans, tap and go payments, and payments for transport and government services.
Singapore's Project Ubin has successfully completed its fifth and final stage and is a step closer to greater adoption and live deployments of blockchain technology. The commercial applications of the payments network prototype include cross-border payments in multiple currencies, foreign currency exchange, settlement of foreign currency-denominated securities, as well as integration with other blockchain-based platforms to enable end-to-end digitalisation across many industries and use cases.
Crypto Exchange Ecosystems
A crypto exchange or digital currency exchange (DCE) makes it easier for buyers and sellers to securely store, buy, sell, or exchange crypto currencies. Various players across the financial industry have developed tools connecting the transactions, flow of funds, and financial instruments through crypto exchanges – including banks, digital payments and other FinTech providers.
In an effort to expand its retail presence, FTX acquired crypto app Blockfolio for USD 150 million in August 2020. Recently, FTX announced the launch of trade in the stocks of some of the largest global companies – Tesla, Apple, Amazon – by tokens against bitcoins, stablecoin and more.
In order to empower the emerging initiatives in the decentralised finance (DeFi) space, the world's largest crypto exchange platform Binance announced the creation of a seed fund in September. Their USD 100 million accelerator fund added five new Blockchain projects – Bounce, DeFiStation, Gitcoin, JustLiquity and PARSIQ that will receive financial support from the fund.
PayPal has announced crypto buying and selling services through Paypal accounts. Paypal's crypto service in partnership with Paxos is being rolled out in phases across the US. Outlining their plans for 2021, Paypal announced new crypto payments features including enhanced direct deposit, check cash, budgeting tools, bill pay, crypto support, subscription management, buy now/pay later functionalities and more with the integration of the capabilities offered by Honey – an internet browser extension and mobile app which PayPal bought for USD 4 billion in 2019.
It is expected that banks will join in as well – it has been reported that DBS Bank in Singapore is planning to launch a digital asset exchange platform to enable institutional and retail customers to trade cryptocurrencies.
Blockchain Enhancing Banking Features and Services
We are also witnessing several pilots and initiatives in banking industry functionalities such as settlements, identity management, security, transparency, and data management.
In theory, the bank reconciliation is simple, however, in practical aspects things may not work out so easily. The funding, lending, transfer, and transactions reconciliations is a complicated and time-consuming effort. in March 2020 the Spunta Banca DLT system promoted by the Italian Banking Association (ABI) and coordinated by ABI Lab was implemented across the Italian banking sector. Powered by R3's Corda Enterprise blockchain, the solution streamlines and automates the reconciliation of transactions, provides real-time reconciliation process, handles technical elements with automated feedback and results in more transparent processes. Spunta has attracted broad interest from the Italian banking sector and since October, around 100 banks have been operating on Spunta to manage the interbank process and automate reconciliation of transactions.
Recently, in Spain, ten leading banks including Banco Santander, Bankia, BME, CaixaBank, Inetum, Liberbank, Línea Directa Aseguradora, Mapfre, Naturgy and Repsol, and the Alastria consortium have come together to build a self-managed digital identity (ID) solution dubbed as Dalion built on Blockchain technology. The project based on Alastria digital identity model (Alastria ID) aims to provide users with secure control on their digital information and personal data, making it easier for them to manage their digital identity. The project that was initiated in October 2019, has successfully completed the concept testing phase and is in its second phase, with the final solution expected to roll-out in mid-2021.
Grayscale, is the first digital currency investment vehicle to attain the status of a Securities and Exchange Commission reporting company. The digital assets management company is aggressively buying bitcoins and manages a total of USD 8.2 billion of cryptocurrency. Earlier this year, Singapore's Matrixport, a financial services firm partnered with Simplex, an EU-licensed payments processing firm to enable buying of cryptocurrencies via VISA or Mastercard credit and debit cards with more than 20 supported fiat currencies.
As Blockchain matures we will see more large-scale adoption bringing collaborators together to form ecosystems that will give them a competitive edge. Solve some of their core challenges and empower their customers.
---
Singapore FinTech Festival 2020: Infrastructure Summit
Get more insights into the evolution of blockchain and its applications at the Singapore FinTech Festival 2020: Infrastructure Summit. The world's largest fintech event will explore different uses of blockchain technology, trials being conducted, and the vast opportunities in the financial services industries