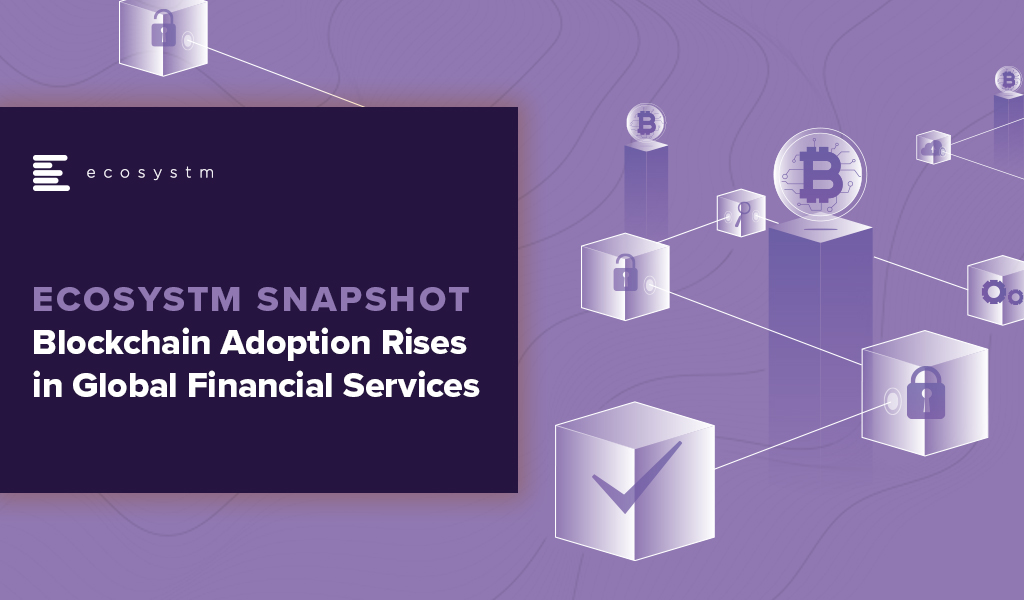 The ongoing global crisis is expected to drive more investments in Fintech, especially in the area of digital payments, as more organisations and consumers adopt eCommerce. Fintech will also continue to grow in areas such as Regtech and Blockchain for ease of reporting and enhanced transaction security.
Ecosystm Principal Advisor, Paul Gestro says, "In the environment, we find ourselves in now – and will be for some time – we have likely already switched to a number of new online channels, or at the very least increased the use of them. Fintech has played a big role already with online shopping & delivery, contactless payments and the general reduction in face to face transacting. Small and medium enterprises (SMEs) may gain the most as Fintech has enabled credit to be approved and distributed faster, either by banks or governments."
"Fintech have been able to develop bespoke applications based on their open platforms to provide immediate channels to get much-needed capital flowing through the economy. Governments have often turned to the Fintechs first rather than traditional financial institutions. If Fintechs can still access investment capital to survive and keep growing, they will continue to disrupt the intermediaries across all sectors. It is yet to be seen if this will accelerate or be curtailed, but that will depend on how the financial institutions react to whatever the new normal will be."
The Role of Blockchain in Financial Services
Talking about the role of Blockchain in Financial Services, Gestro says, "Overall Blockchain will lead to a more open and interconnected economy that is borderless, transparent and does not need counter-party trust to operate. To date, banks and other financial institutions have been the intermediary to make this happen but, in many areas, it can be slow and costly. Blockchain has the advantage of eliminating the intermediary or 'middleman'."
"One particular area is the use of 'Smart Contracts'. Financial contracts involve legal work, document handling, sighting, signing and sending them to the right people. All of this involves both time and people and proves to be an expensive option eventually. Blockchain can speed this process up in a secure (with no failure points), interoperable and risk-free environment. Trade finance, lending and Islamic Banking are all potential areas that will benefit immensely."
However, Gestro also extends a word of caution. "On paper, a cross-border Blockchain ecosystem makes perfect sense. However financial institutions have strict and long-standing governance and compliance boundaries that do not make it so easy to 'switch' to Blockchain overnight. The entire rationale of Blockchain is decentralising the legacy of competing rules and regulations and different agendas – this would mean that without a decision-maker, bottlenecks will form," says Gestro. "On the other hand, financial institutions have also developed rapid transactional processing capability and Blockchain technology may be a long way from replicating that speed. So, even though Blockchain will prove immensely beneficial, scalability, risk management and compliance are the three areas that are inhibiting financial institutions from a full-blown adoption."
Blockchain in Islamic Banking
One of the key benefits of Fintech is to drive financial inclusion. This is particularly true when it comes to widespread access to Islamic Banking facilities. With Fintech, Islamic Banking becomes more accessible to a larger population who do not bank because the banking and financial practices are not Shariah-compliant. Gestro sees a clear role of Blockchain in Islamic Banking. "The two key principles of Islamic Banking are the sharing of profit/loss and the prohibition of interest collection/payment. A key principle of Blockchain finance is smart contracts. With smart contracts, the entire contractual process can be automated quickly and transparently with the terms of each contract enforced as it should. A smart contract will be in compliance with the Shariah objective of ensuring transparency in a deal with clear asset definitions, payment terms and enforcement – all aligned with the principles of trust."
UAE has been the hub of global Islamic financial services and there have been a few initiatives in 2019 to drive the adoption of Fintech in Banking and Financial Services. Etisalat Digital – the digital arm of Etisalat focused on transformational technologies – has developed the UAE Trade Connect (UTC), a nationwide platform that uses disruptive technologies to digitalise trade in the UAE. The initial phase will focus on addressing the risks of double financing and invoice fraud before turning to other key areas of trade finance. Created in partnership with First Abu Dhabi Bank (FAB) and Avanza Innovations, the platform has since seen the participation of 7 other major banks in the UAE. The goal of UTC is to drive transformation in trading practices by enabling banks, enterprises and governments to collaboratively evaluate technologies such as Blockchain, AI, machine learning and robotics.
Later in the year, during the Middle East Banking Forum in Abu Dhabi, the Central Bank of the UAE (CBUAE) announced the formation of a Fintech office to develop countrywide regulations for financial technology firms. The country has clearly been evaluating Fintech as a means of growth in the financial sector. Last week, the Abu Dhabi Islamic Bank (ADIB), in the UAE announced that they had successfully executed a Digital Ledger Technology (DLT) trade transaction with TradeAssets, a trade finance e-marketplace powered by Blockchain technology. It became the first Islamic Bank to transact on DLT.
As the global Islamic banking market heats up – with countries such as Malaysia openly vying to be a market leader – we will see higher adoption of Regtech and Blockchain in this sector.
Blockchain in China's Financial Industry
Gestro says, "China is at the forefront of Blockchain technology development. Xi Jinping has announced that Blockchain is one of China's technological priorities with the impending launch of the Blockchain Service Network (BCN). This is similar to the Belt and Road Initiative to provide infrastructure for the world to use, be a first mover and gain a strong foothold. It is no coincidence that China has filed the most Blockchain patents in the world. It has the collective power of the banking system, telecommunications behemoths and internet giants – all collaborating to realise China's Blockchain vision."
Last year, China unveiled plans to adopt and develop Blockchain to reduce banking fraud, offer secure loans, and streamline transactions in the financial industry. A Blockchain committee called the National Blockchain and Distributed Accounting Technology Standardisation Technical Committee was set up to explore the possibilities. The primary goal of the committee is to set standards for the adoption of Blockchain and involved big tech companies, such as Huawei, Tencent, Baidu, Ant Financial Services, and JD.com.
Ant Financial Services – Alibaba's Fintech arm – recently created a new consortium Blockchain platform called Open Alliance Chain aimed at SMEs and developers. The available Blockchain tools would be able to help supply chain, invoices, donations, financial transactions and promote various other Blockchain uses across financial services.
There appears to be an interest in global financial services around Blockchain. It will be interesting to watch this space to see if Blockchain adoption in the Financial Services industry becomes mainstream, as the global economy adjusts to the new normal.