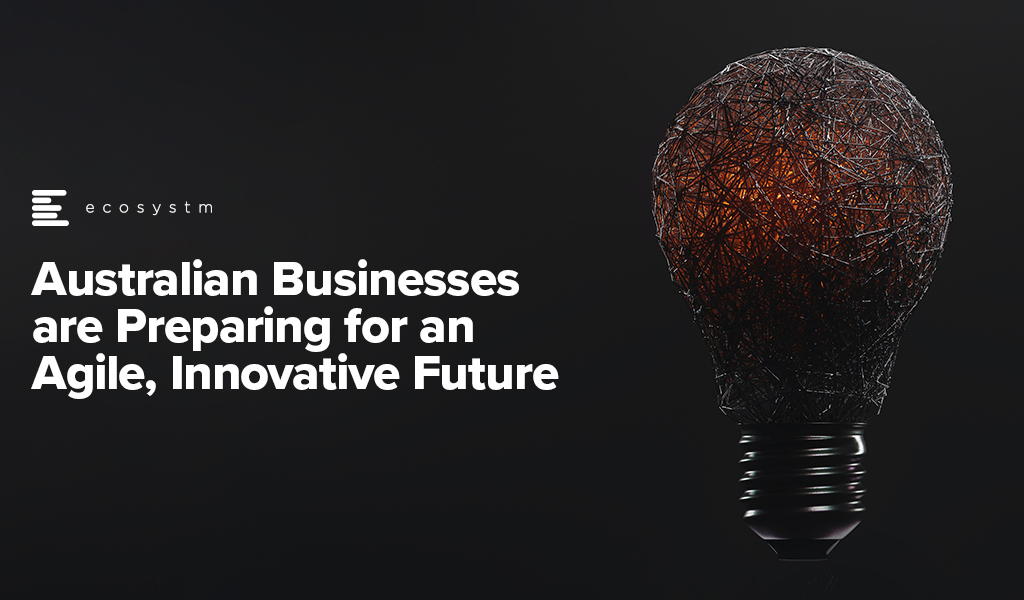 Businesses in Australia have come a long way over the past few years in digitising their processes and capabilities. In early 2020 – as the pandemic swept across the globe – nearly every business began to understand the challenges that lay ahead in digitising their organisation to meet the needs of fully remote employees and customers. Teams all across the business started to plug holes, reshape processes and deploy new technology capabilities to quickly meet these changing needs. This work continued over the next few years to the point now that most businesses in Australia have fully digital front-ends.
But as businesses move to "COVID normal" they are looking to the next opportunity. Digitising existing processes isn't enough – they are starting to accelerate their innovation to create entirely new digitally native products and services. Growth by selling more of what they make is being replaced by a desire to grow into new markets, new products and new services. Business innovation has leapt back onto the agenda – and the ability to innovate at pace will define success in this new era.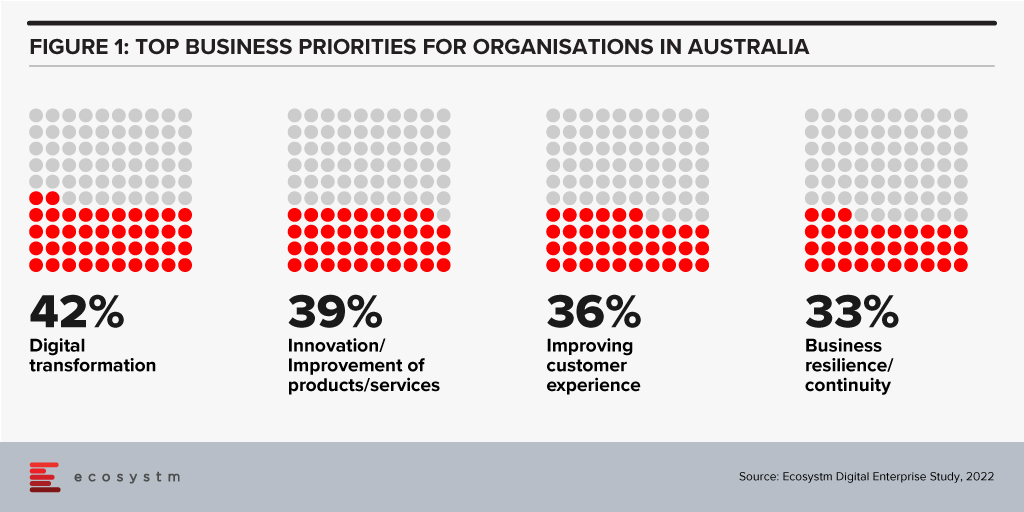 Improving IT Operations is a Major Priority for Tech Leaders in Australia
At the same time, technology leaders and their teams are dealing with technical debt and process complexity brought on by two years of accelerated and unplanned technology implementations. There is an urgent need to modernise IT Operations to better manage the growing number and complexity of digital systems. With the increasing importance of digital services to business, the Service Management and Tech Operations functions need increased investment, better processes, and greater automation to find and fix technology issues to minimise the impact of these issues on customer and employee outages.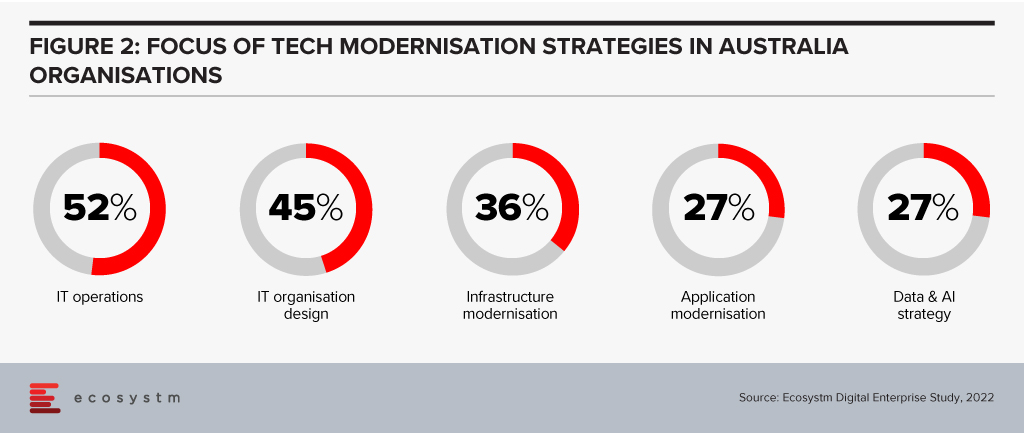 The Skills Crisis is Real – and Not Going Away Soon
The challenge today is to drive this important change while faced with the tech skills shortage. IT has not been spared the struggles that come with a low unemployment market – but often many of the Employee Experience initiatives designed to improve employee retention and loyalty are not designed with the tech team in mind. The demand for tech skills is from the lowest to the highest levels – from level 1 helpdesk operators to security, coding, cloud, and system management professionals – tech leaders are finding it very difficult to find and keep good staff.
Hybrid Cloud is Gaining Traction in Australia
As tech leaders design the technology team and architecture that will help to drive their business forward and enable the agile, innovative future that the business leaders imagine, it is becoming clear that the hybrid cloud will play an increasingly important role in this future. While the drive to public cloud is real – there is an increasing recognition that some applications will remain in private cloud environments and therefore they need to manage a multi-cloud world. Australian businesses have embraced hybrid cloud management platforms to manage their many cloud investments – both public and private – and help the business deliver new digital services at pace.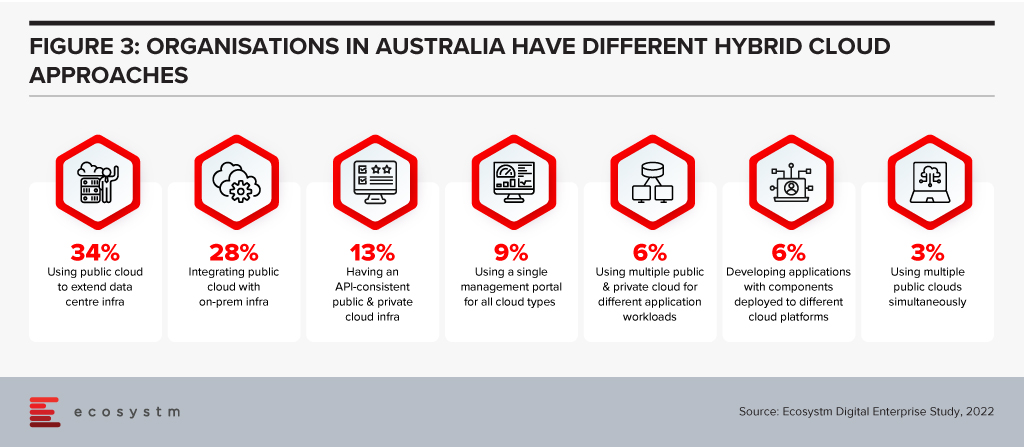 Tech Leaders Need to Perform a Balancing Act
The need to deploy new digital services, continuously improve them, make them always available, ensure they are running in the best environment, deliver automation and AI initiatives using great data – while finding and keeping the skills the tech team needs – are the real challenges that IT leaders face today. Finding the right balance between investment, automation, skills, governance, security, speed and agility (amongst many other factors) is the never-ending job of the CIO – it is just more crucial than ever that they get this right, as the ability of the business to survive and thrive in this new era of innovation and agility is at stake.