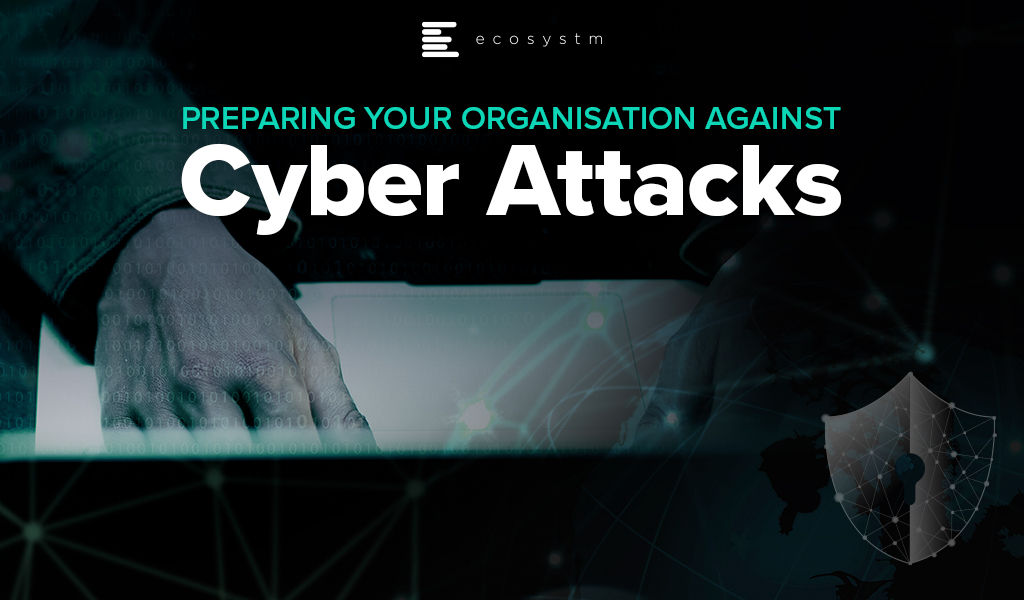 Last week, the Australia Government announced that they have been monitoring persistent and increasing volumes of cyber-attacks by a foreign state-based actor on both government and private sector businesses. The Australian Cyber Security Centre (ACSC) reported that most of the attacks make use of existing open-source tools and packages, which ACSC has dubbed as "copy-paste compromises". The attackers are also using other methods to exploit such as spear phishing, sending malicious files and using various websites to harvest passwords and more, to exploit systems.
Cybercrime has been escalating in other parts of the world as well. The World Health Organisation (WHO) witnessed a dramatic increase in cyber-attacks directed with scammers impersonating WHO personnel's official emails targeting the public. The National Cyber Security Centre (NCSC) in the UK alerted the country's educational institutions and scientific facilities on increased cyber-attacks attempting to steal research associated with the coronavirus. Earlier this month, the Singapore Computer Emergency Response Team (SingCERT) issued an advisory on potential phishing campaigns targeting six countries, including Singapore that exploit government support initiatives for businesses and individuals in the wake of the COVID-19 crisis.
Such announcements are a timely reminder to government agencies and private organisations to implement the right cybersecurity measures against the backdrop of an increased attack surface. These cyber attacks can have business impacts such as theft of business data and destruction or impairment to financial data, creating extended business interruptions. The ramifications can be far-reaching including financial and reputational loss, compliance breaches and potentially even legal action.
A Rise in Spear-Phishing
In Australia, we're seeing attackers targeting internet-facing infrastructure relating to vulnerabilities in Citrix, Windows IIS web server, Microsoft Sharepoint, and Telerik UI.
Where these attacks fail, they are moving to spear-phishing attacks. Spear phishing is most commonly an email or SMS scam targeted towards a specific individual or organisation but can be delivered to a target via any number of electronic communication mediums. In the spear-phishing emails, the attacker attaches files or includes links to a variety of destinations that include:
Credential harvesting sites. These genuine-looking but fake web sites prompt targets to enter username and password. Once the gullible target provides the credentials, these are then stored in the attackers' database and are used to launch credential-based attacks against the organisation's IT infrastructure and applications.
Malicious files. These file attachments to emails look legitimate but once downloaded, they execute a malicious malware on the target device. Common file types are .doc, .docx, .xls, .xlsx, .ppt, .pptx, .jpg, .jpeg, .gif, .mpg, .mp4, .wav
OAuth Token Theft. OAuth is commonly used on the internet to authenticate a user to a wide variety of other platforms. This attack technique uses OAuth tokens generated by a platform and shares with other platforms. An example of this is a website that asks users to authenticate using their Facebook or Google accounts in order to use its own services. Faulty implementation of OAuth renders such integration to cyber-attacks.
Link Shimming. The technique includes using email tracking services to launch an attack. The attackers send fake emails with valid looking links and images inside, using email tracking services. Once the user receives the email, it tracks the actions related to opening the email and clicking on the links. Such tracking services can reveal when the email was opened, location data, device used, links clicked, and IP addresses used. The links once clicked-on, can in- turn, lead to malicious software being stealthily downloaded on the target system and/or luring the user for credential harvesting.
How do you safeguard against Cyber-Attacks?
The most common vectors for such cyber-attacks are lack of user awareness AND/OR exploitable internet-facing systems and applications. Unpatched or out-of-support internet-facing systems, application or system misconfiguration, inadequate or poorly maintained device security controls and weak threat detection and response programs, compound the threat to your organisation.
Governments across the world are coming up with advisories and guidelines to spread cybersecurity awareness and prevent threats and attacks. ACSC's Australian Signals Directorates 'Essential 8' are effective mitigations for a large majority of present-day attacks. There were also guidelines published earlier this year, specifically with the COVID-19 crisis in mind. The Cyber Security Agency in Singapore (CSA) promotes the 'Go Safe Online' campaign that provides regular guidance and best practices on cybersecurity measures.
Ecosystm's ongoing "Digital Priorities in the New Normal" study evaluates the impact of the COVID-19 pandemic on organisations, and how digital priorities are being initiated or aligned to adapt to the New Normal that has emerged. 41% of organisations in Asia Pacific re-evaluated cybersecurity risks and measures, in the wake of the pandemic. Identity & Access Management (IDAM), Data Security and Threat Analytics & Intelligence saw increased investments in many organisations in the region (Figure 1).

However, technology implementation has to be backed by a rigorous process that constantly evaluates the organisation's risk positions. The following preventive measures will help you address the risks to your organisation:
Conduct regular user awareness training on common cyber threats
Conduct regular phishing tests to check user awareness level
Patch the internet-facing products as recommended by their vendors
Establish baseline security standards for applications and systems
Apply multi-factor authentication to access critical applications and systems – especially internet-facing and SaaS products widely used in the organisation like O365
Follow regular vulnerability scanning and remediation regimes
Conduct regular penetration testing on internet-facing applications and systems
Apply security settings on endpoints and internet gateways that disallow download and execution of files from unfamiliar sources
Maintain an active threat detection and response program that provides for intrusion detection, integrity checks, user and system behaviour monitoring and tools to maintain visibility of potential attacks and incidents – e.g Security Information & Event Monitoring (SIEM) tools
Consider managed services such as Managed Threat Detection and Response delivered via security operations (SOC)
Maintain a robust incident management program that is reviewed and tested at least annually
Maintain a comprehensive backup regime – especially for critical data – including offsite/offline backups, and regular testing of backups for data integrity
Restrict and monitor the usage of administrative credentials
---
Get more insights on the adoption of key Cybersecurity solutions and investments through our "Market Insights and Vendor Selection" research module which is live and ongoing on the Ecosystm platform.
---