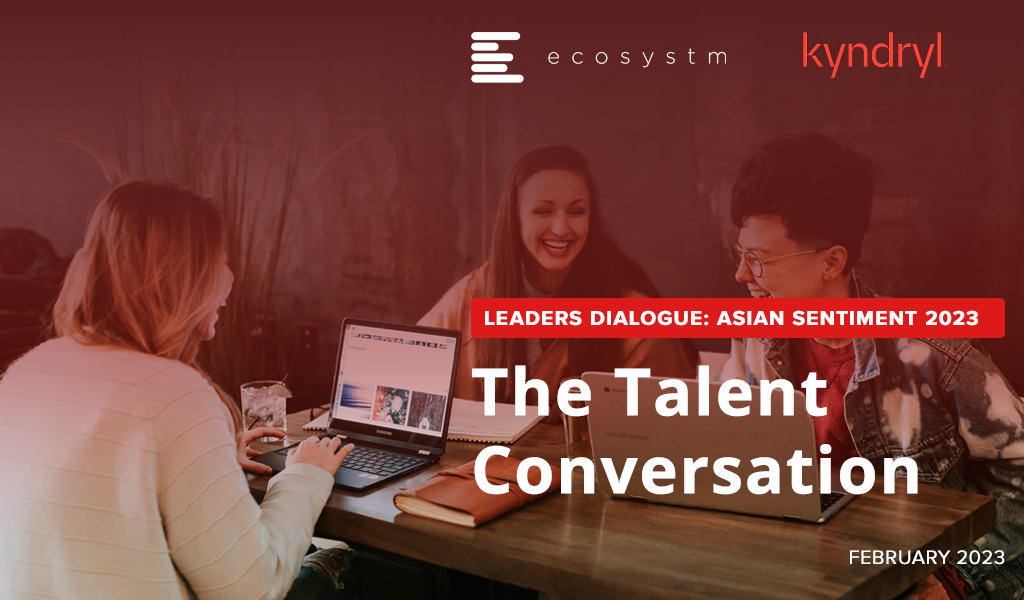 People management has always posed challenges for businesses and their HR leaders. Leaders have to address skills shortages, develop strategies to attract and retain talent, and promote inclusiveness in their policies. Today's digital landscape – where there is a scarcity of digital skills across industries – makes it even harder. Leaders are now paying close attention to employee experience and retention, and topics such as digital workplace, hybrid work, flexibility, and wellness have made it to management discussions.
At the Leaders Dialogue: Asian Sentiment 2023 conversation, Ecosystm Founder and Chairman, Amit Gupta; Ahmed Mazhari, President of Microsoft Asia; Padmashree (Paddy) Santosh, VP & Global Head of Learning, Diversity and Organisation Effectiveness at Olam Agri; and Luca Destefanis, Head of Marketing APAC at Kyndryl discussed where Asia is facing their biggest challenges in talent management and how to mitigate them.
Here are the key takeaways:
Digital skills shortage is real
Purpose empowers employees
The 'Productivity Paradox' needs addressing
Hybrid Work is the accepted norm
Technology & Culture differentiate the employee experiences
Getting workplace transformation right is crucial
Read on to find out more about the future of talent in Asia.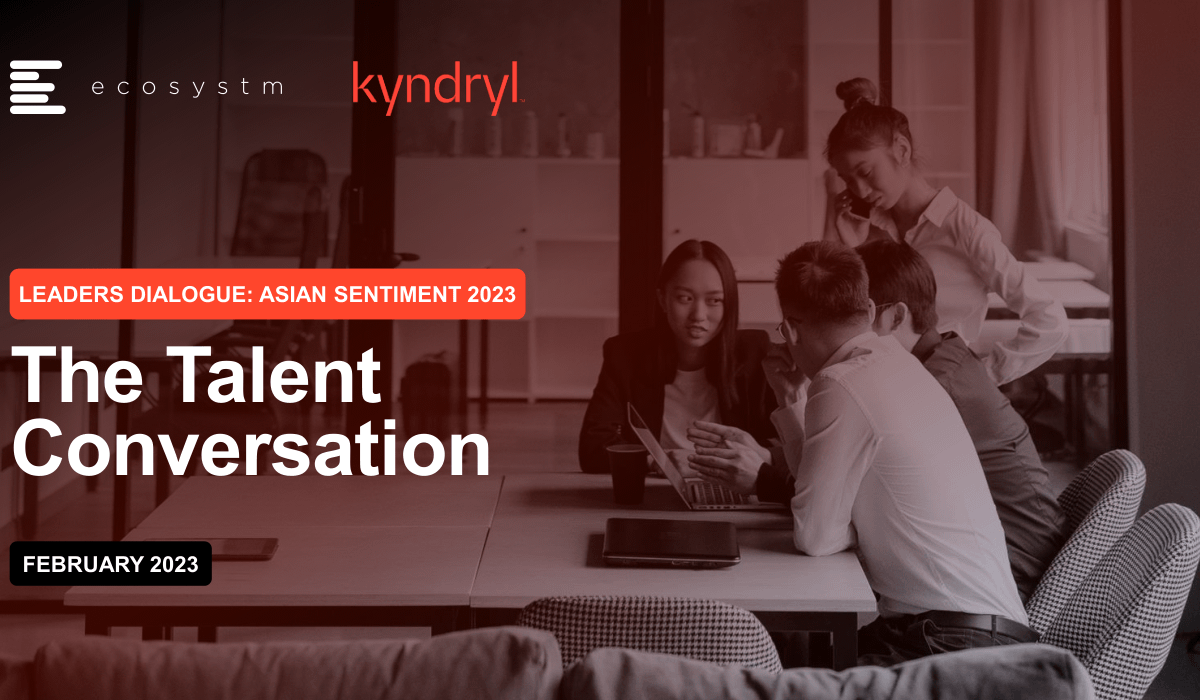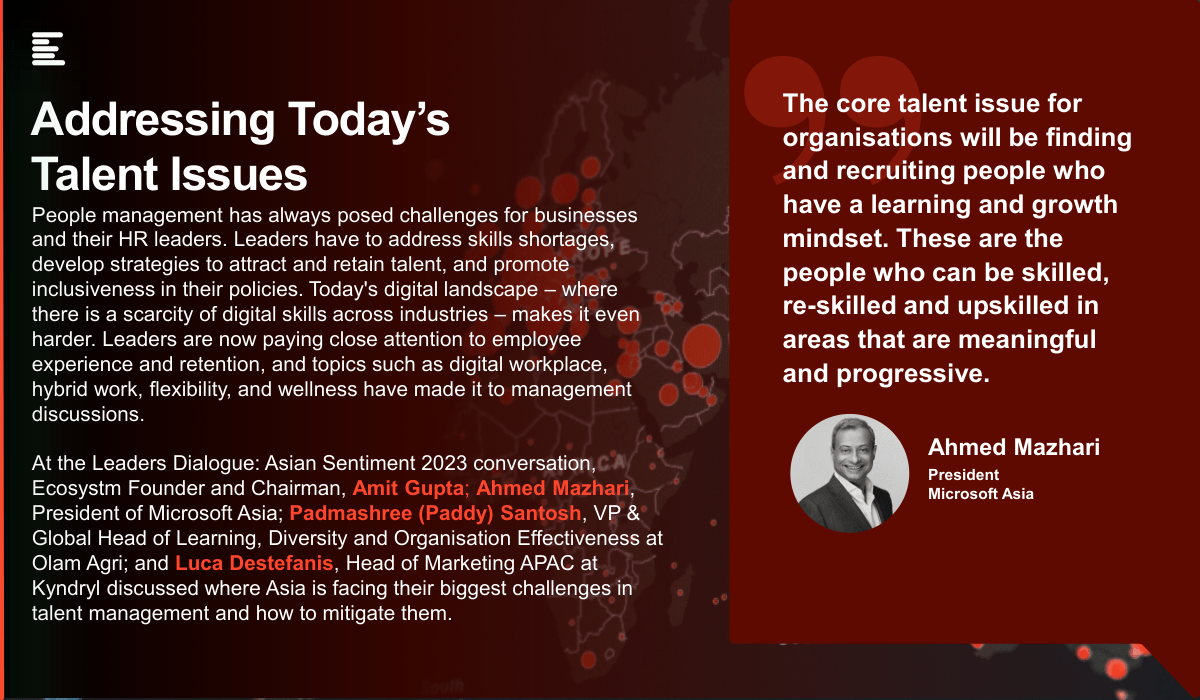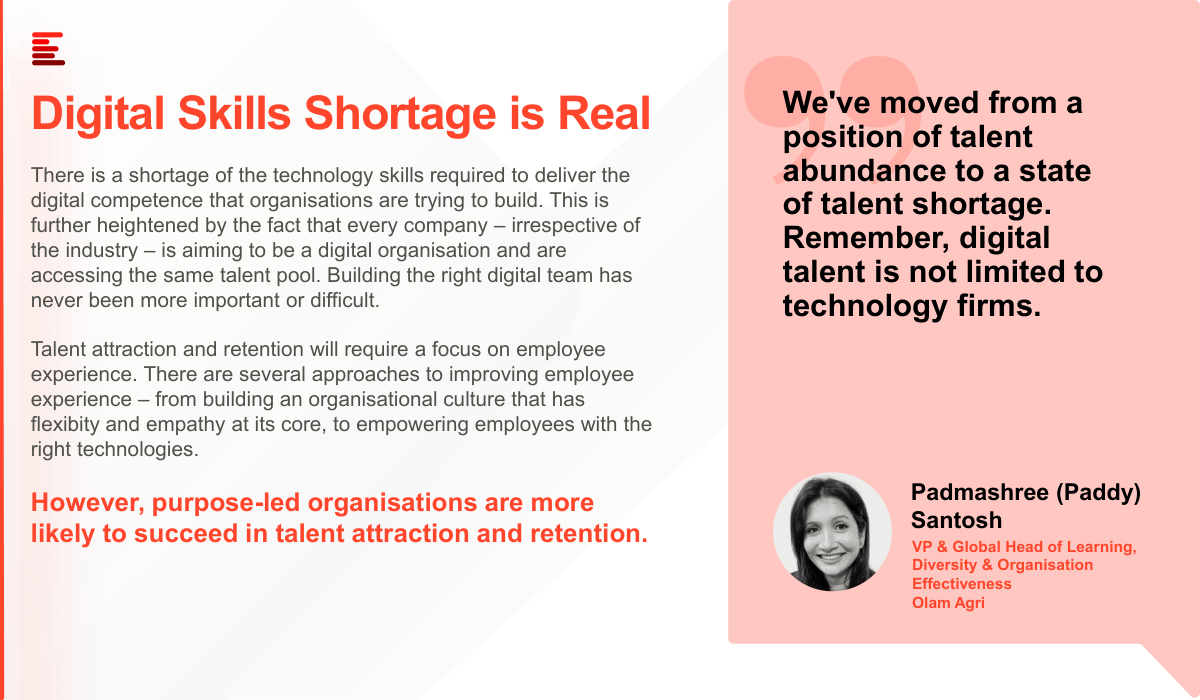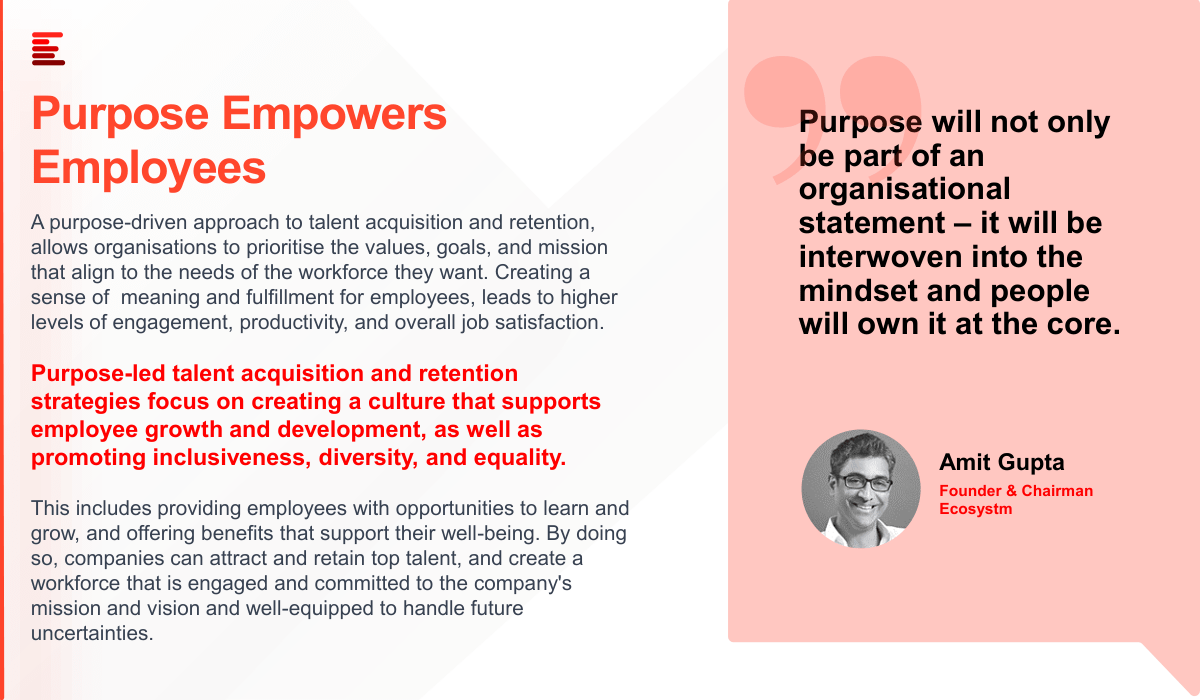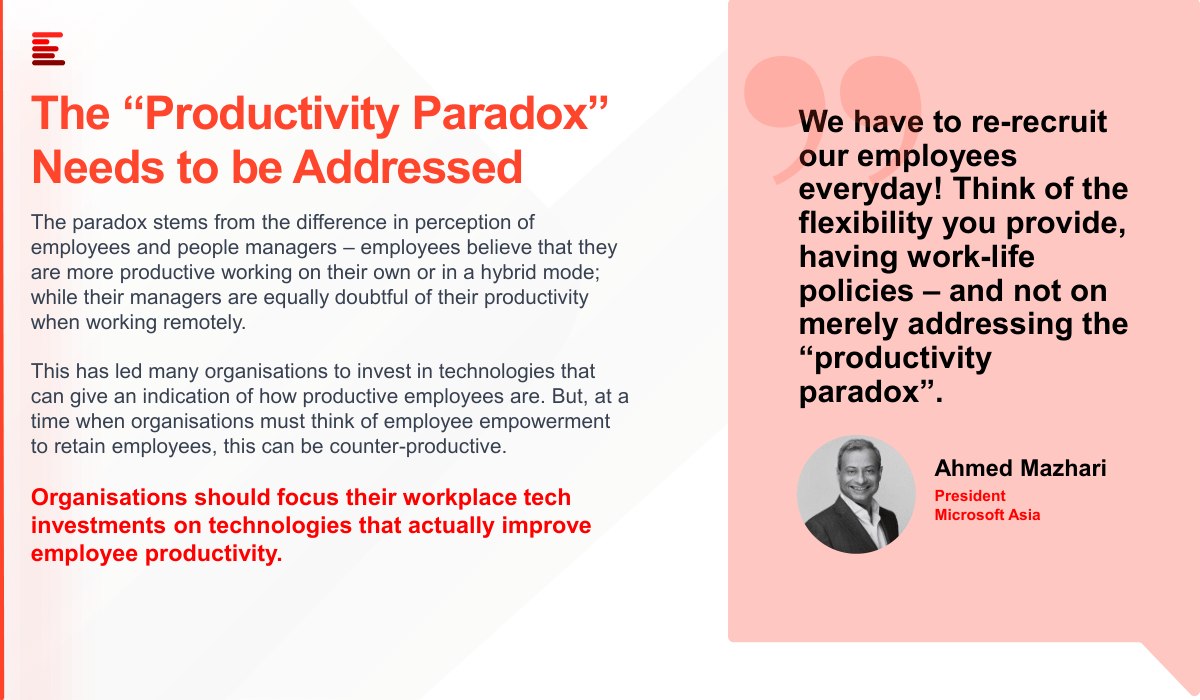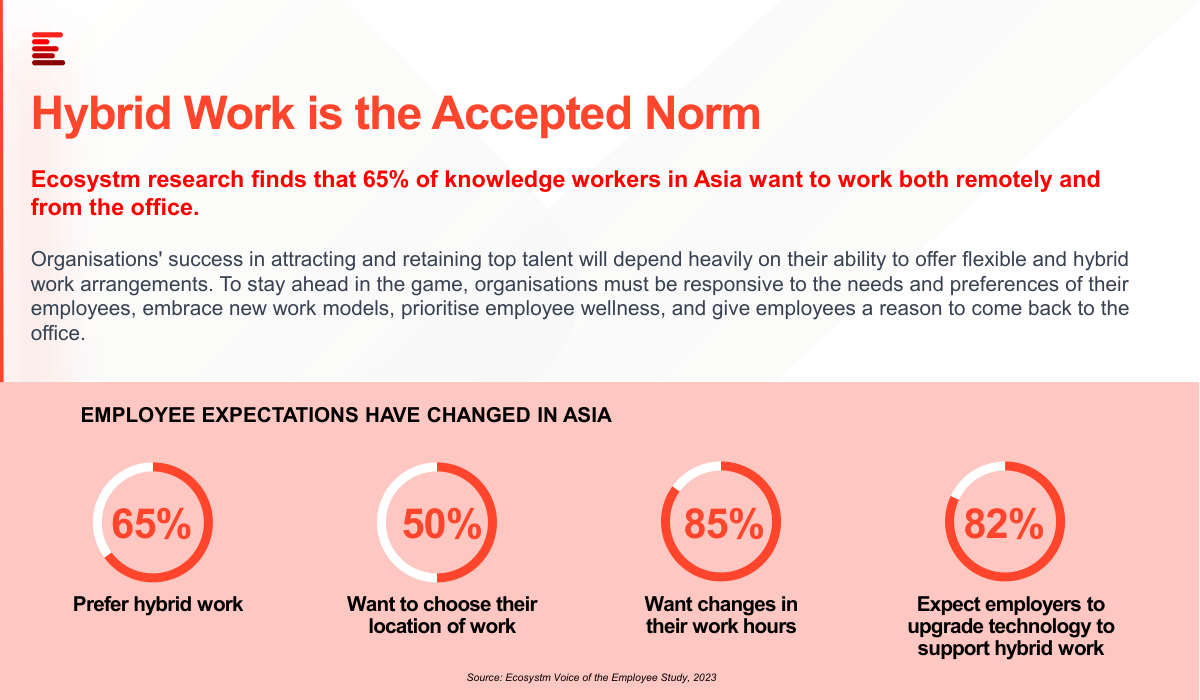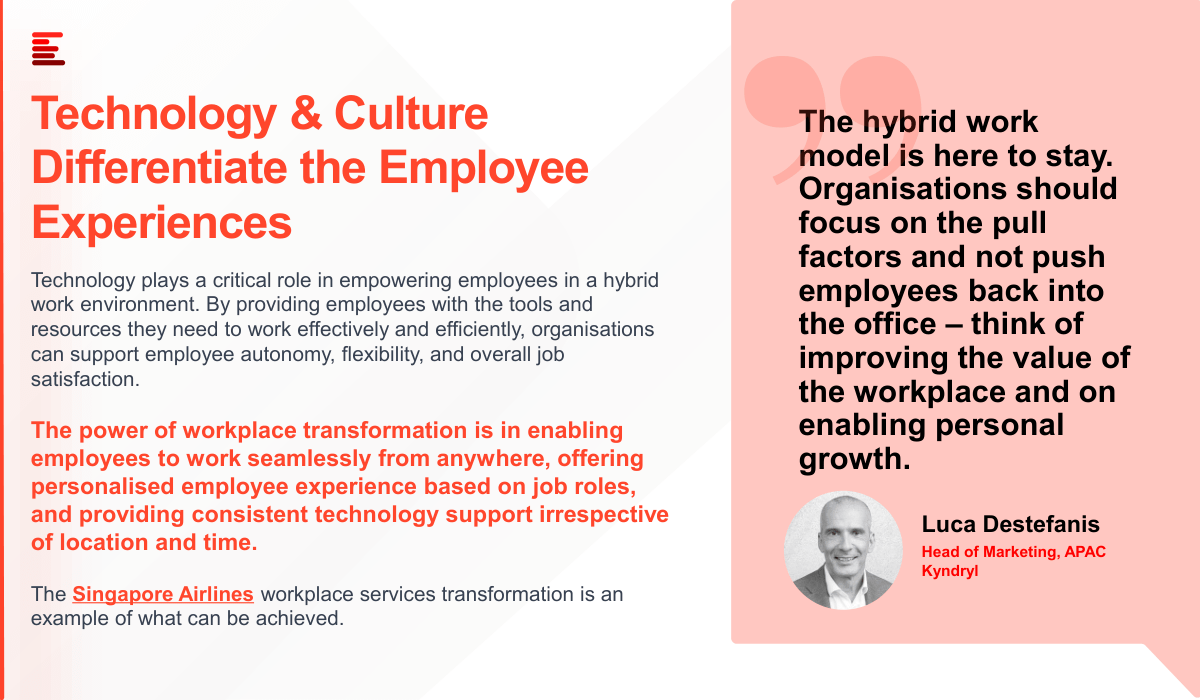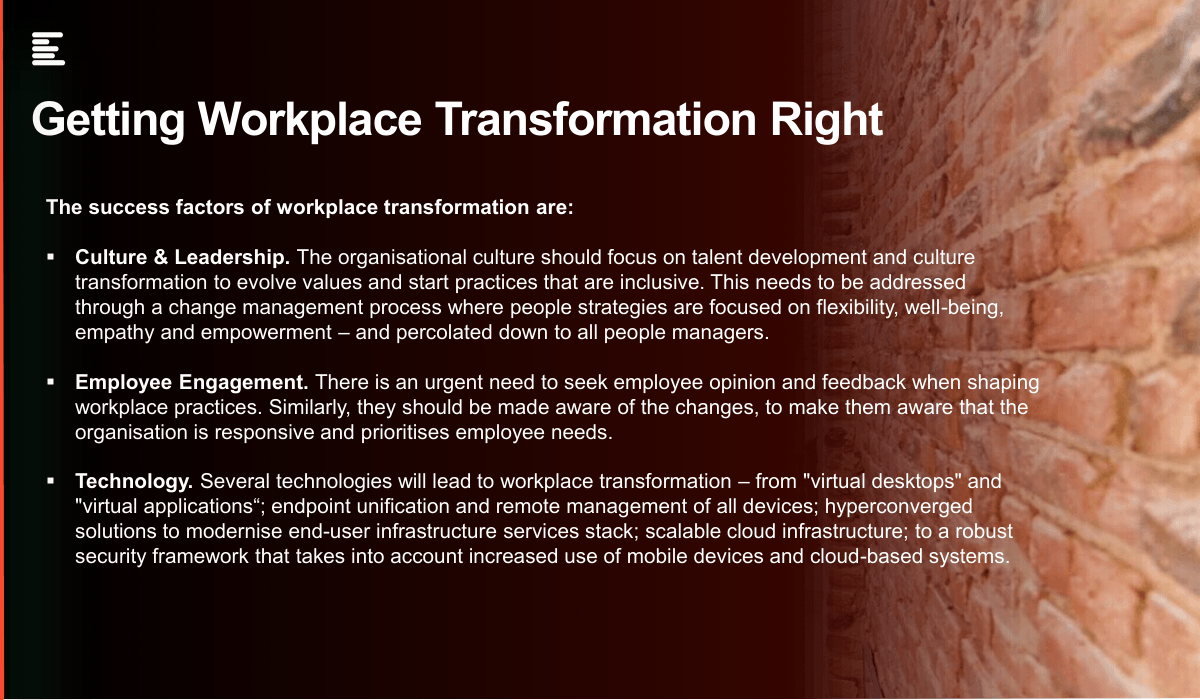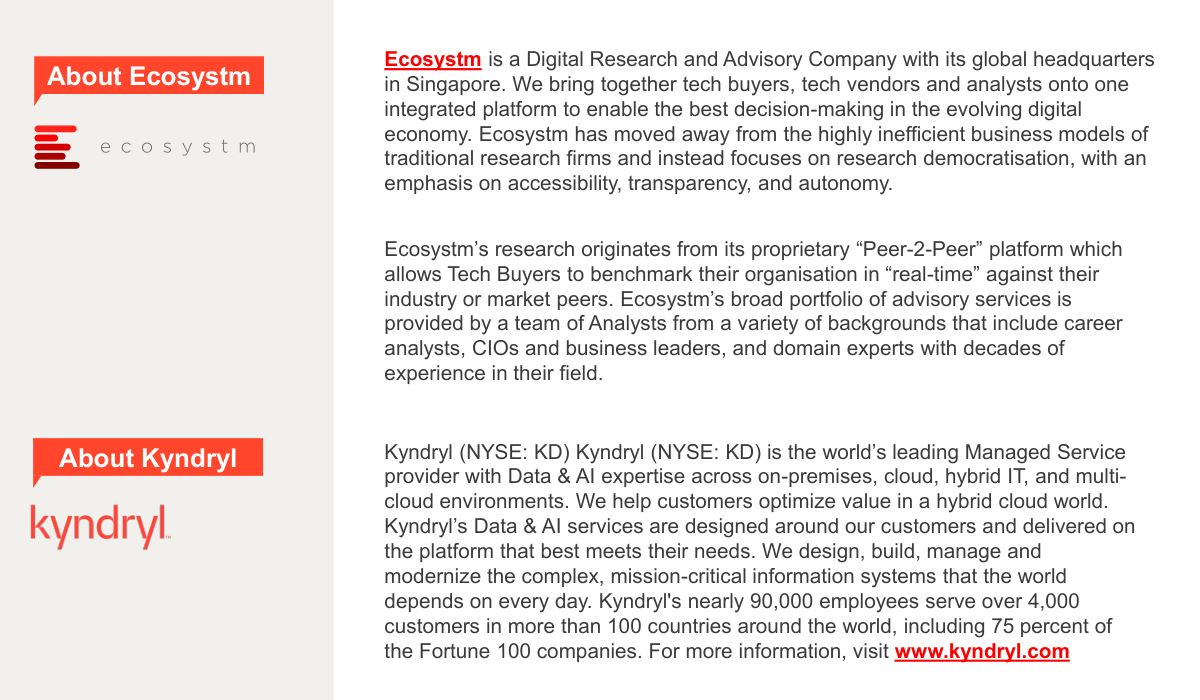 The-Talent-Conversation-1
The-Talent-Conversation-2
The-Talent-Conversation-3
The-Talent-Conversation-4
The-Talent-Conversation-5
The-Talent-Conversation-6
The-Talent-Conversation-7
The-Talent-Conversation-8
The-Talent-Conversation-9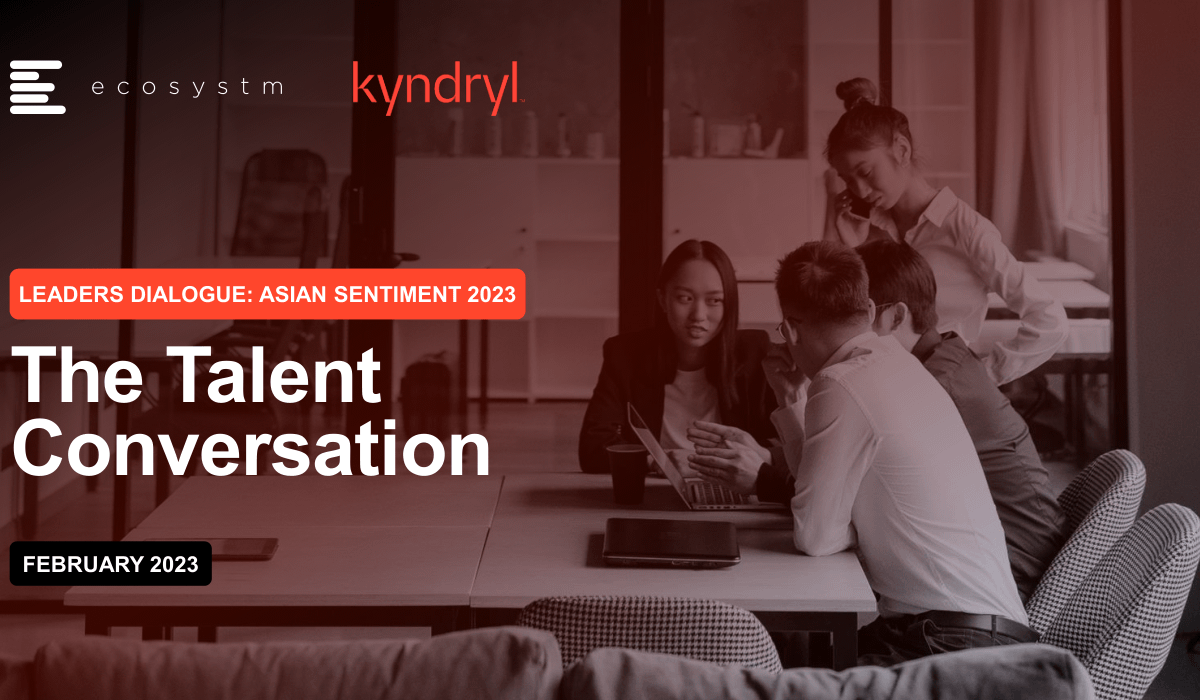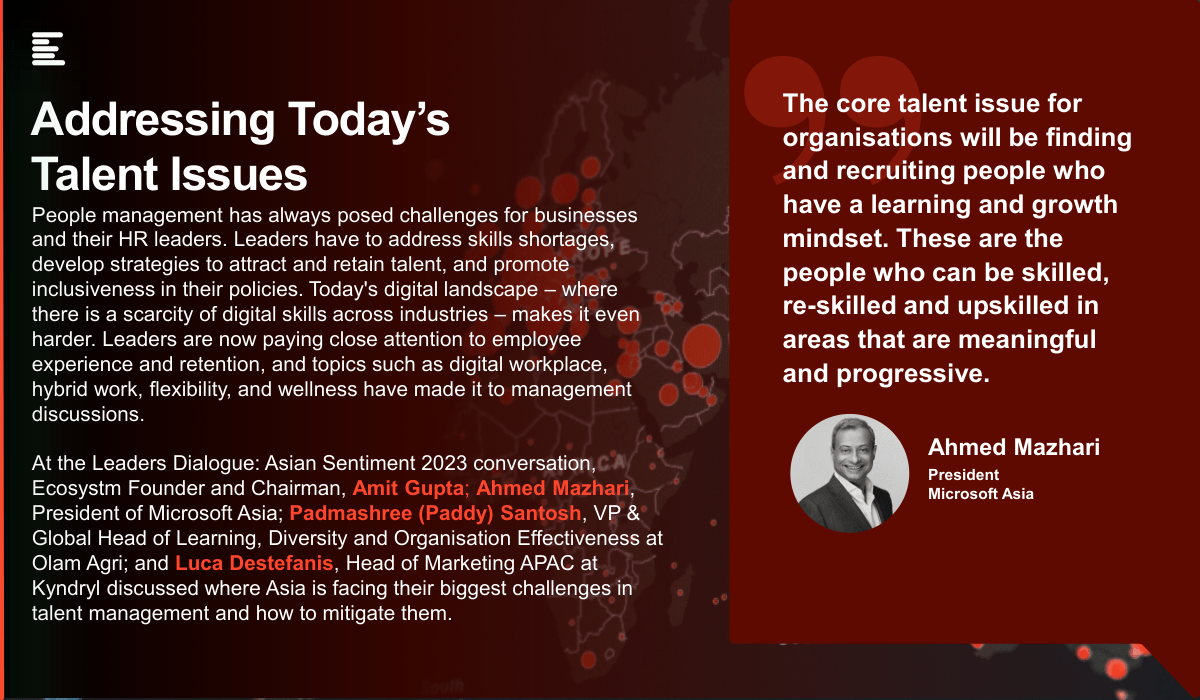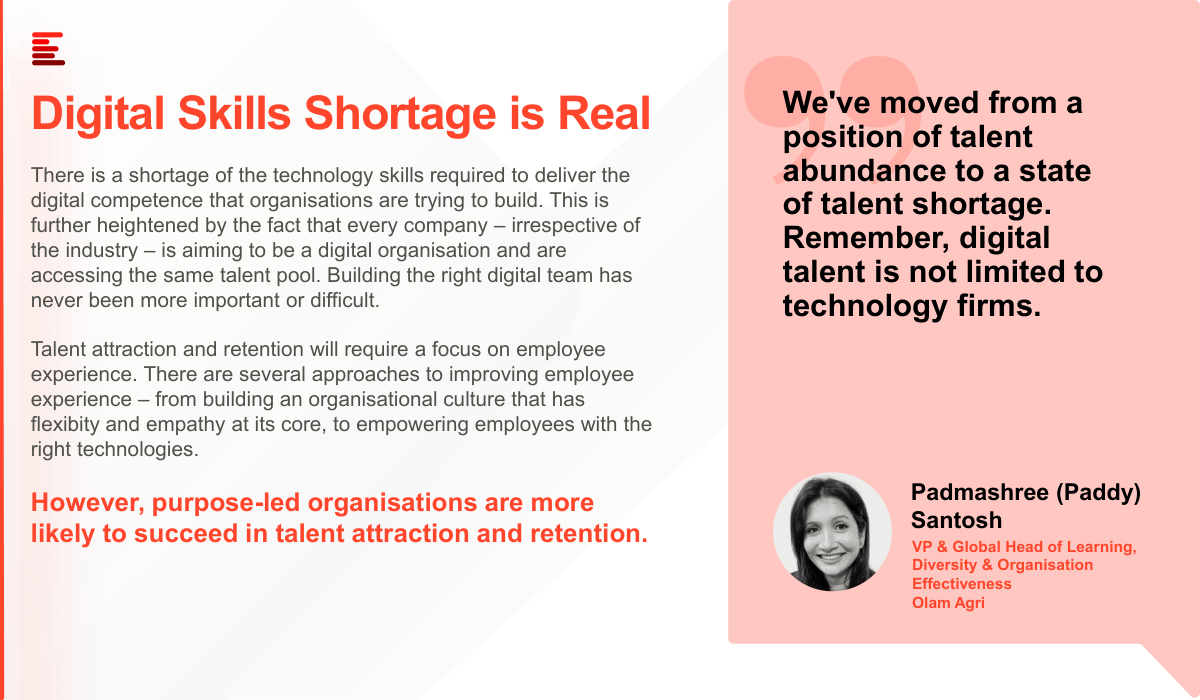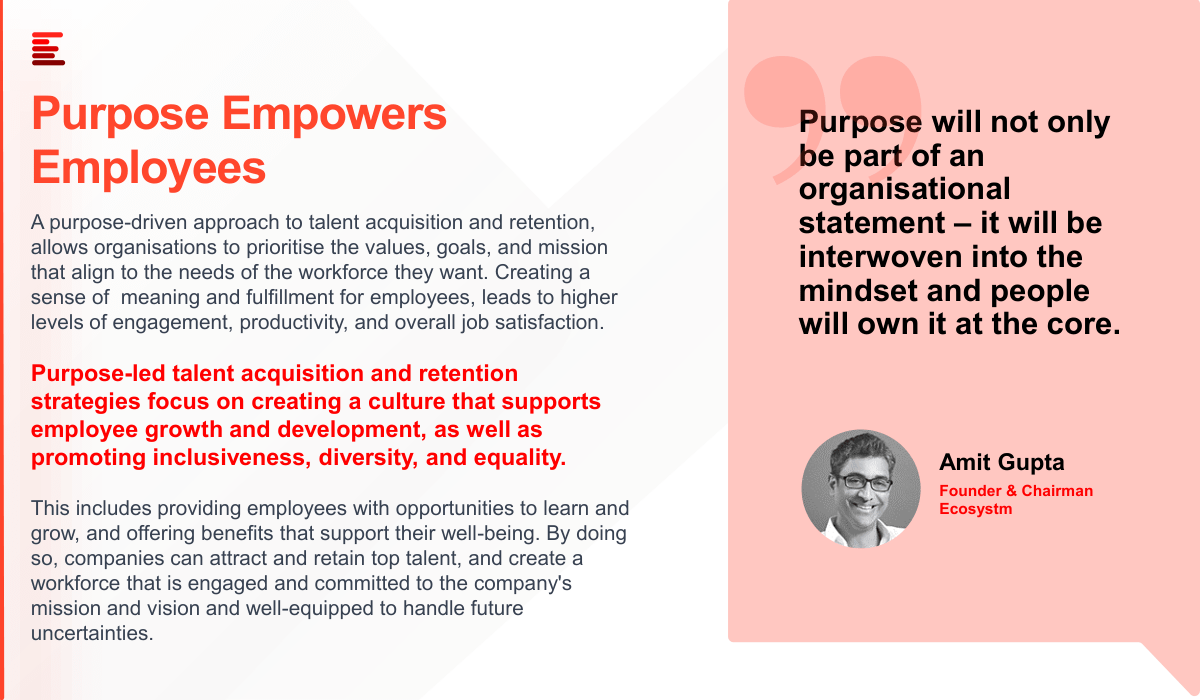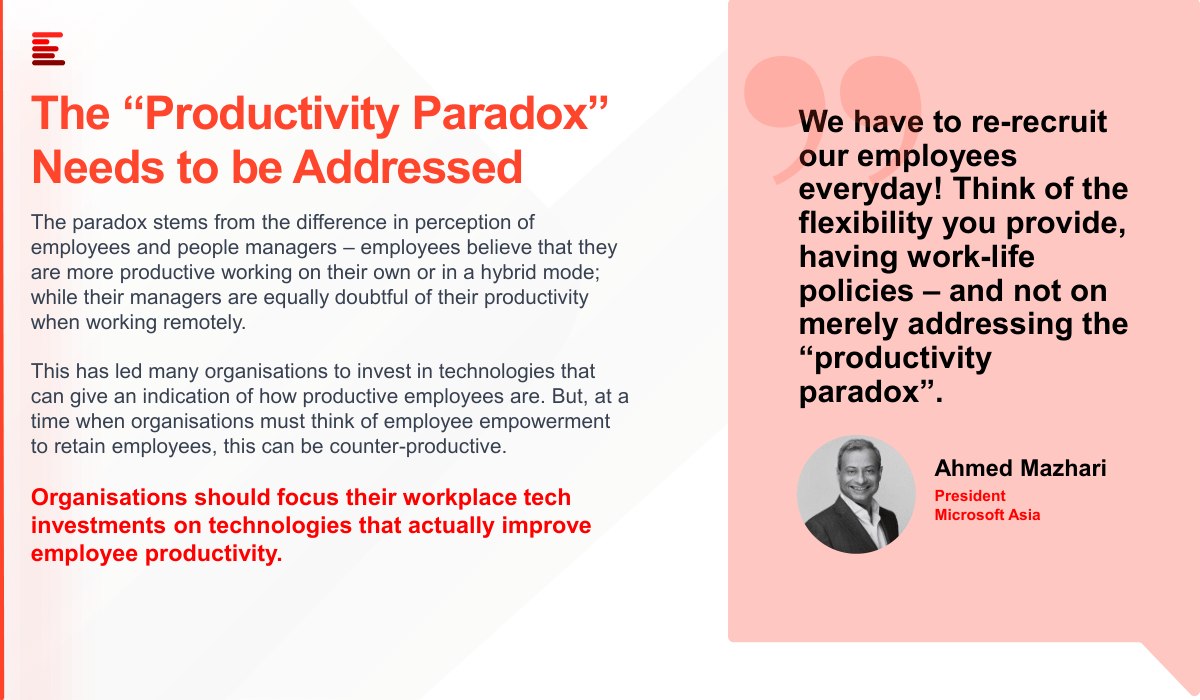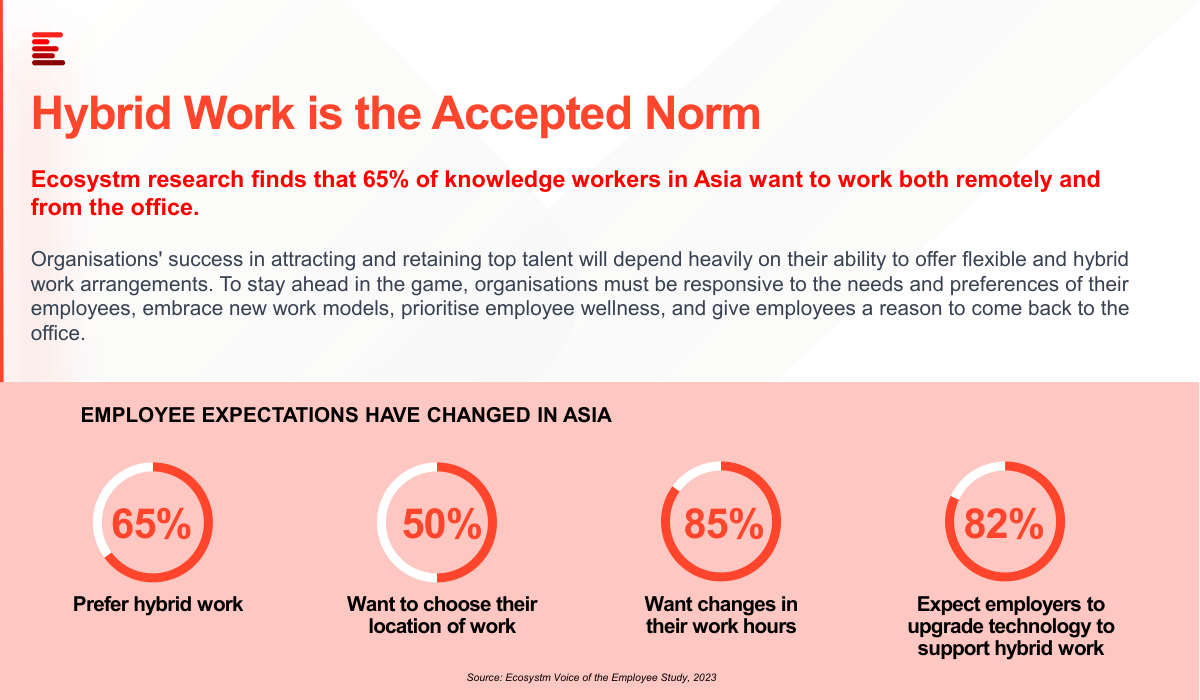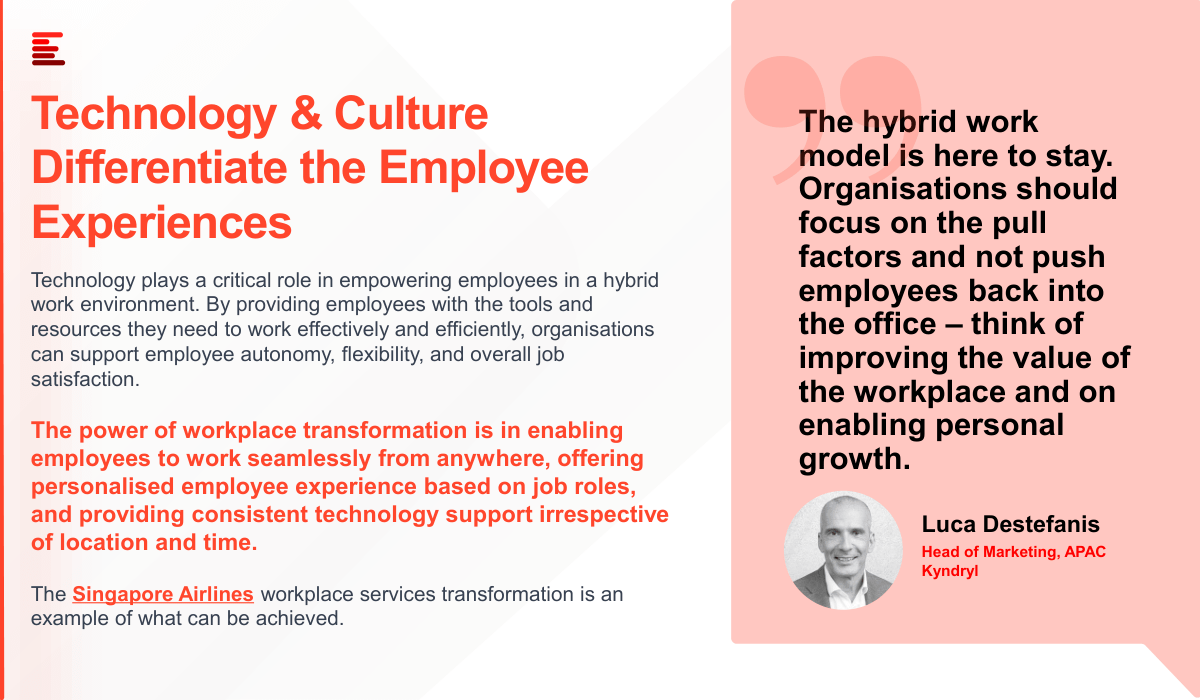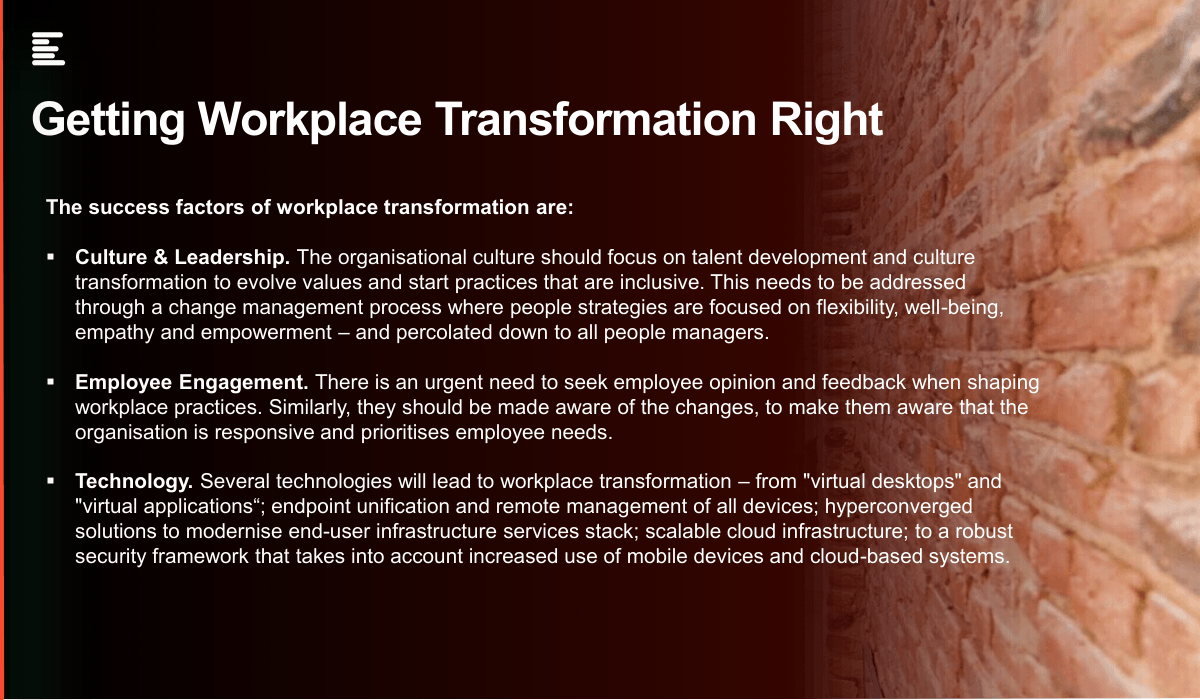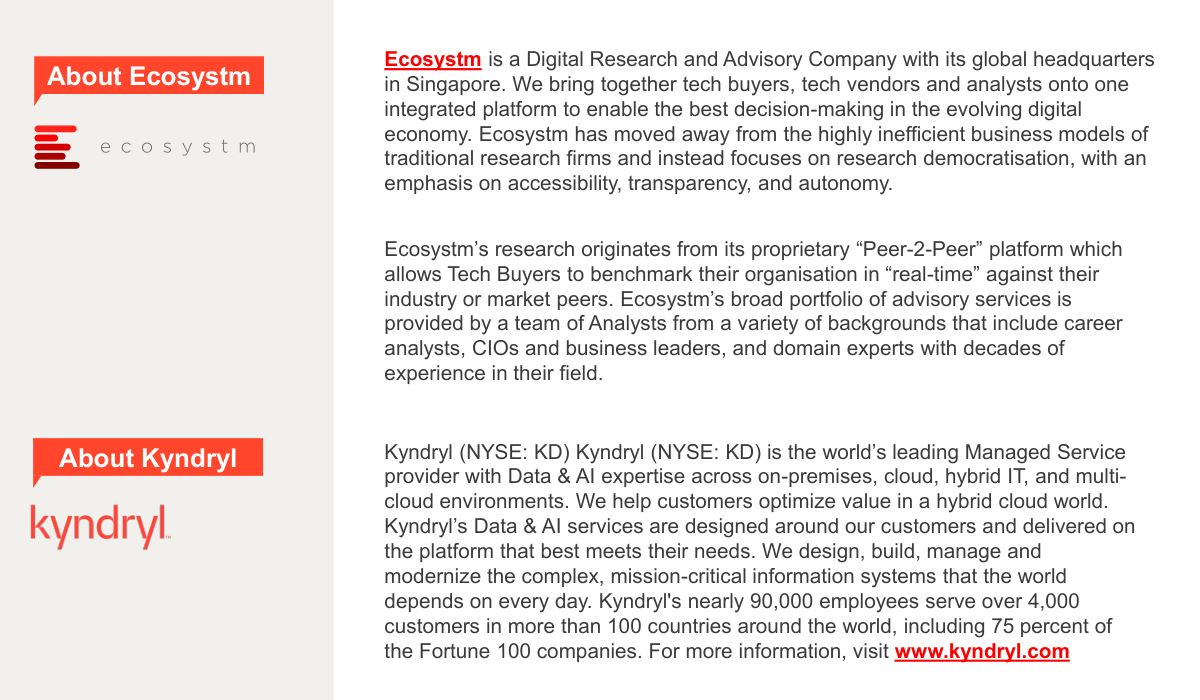 Download The Talent Conversation as a PDF