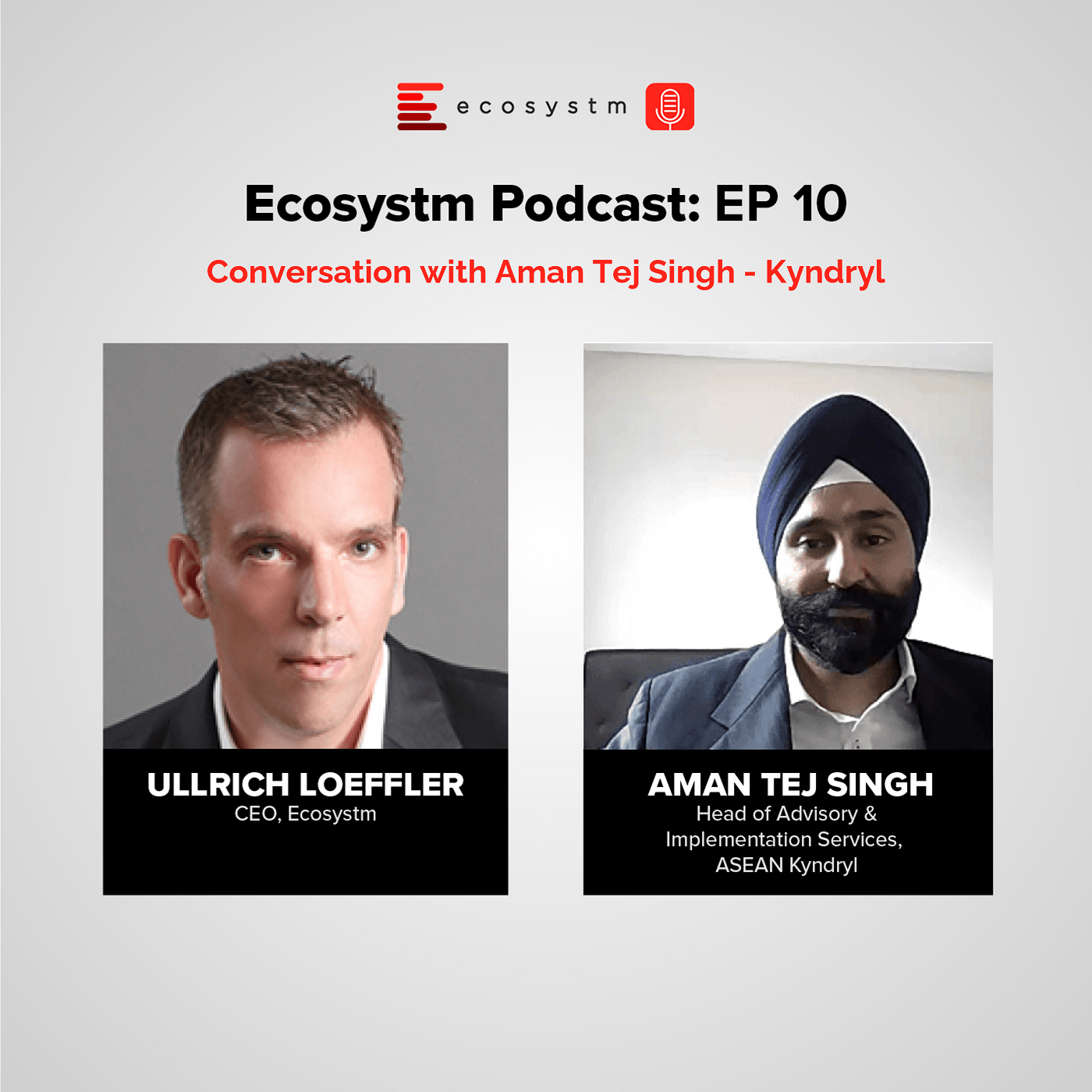 ASEAN is all set to become the 4th largest economy in the world by 2030. Ullrich Loeffler, CEO, Ecosystm caught up with Aman Tej Singh, Head of Advisory & Implementation Services, ASEAN Kyndryl to discuss the implications of this fast-paced growth.
Find out how the rapid transformation, and desire for innovation in the region has created a perfect environment for technology to support dynamic organisations achieve their business objectives. At the heart of this shift is the need to have the right technology focus. Aman says, "While we talk about the heavy uptake of technology and how it touches on our lives, it is extremely important to start with an infrastructure that is solid at the base and allows organisations to build the right use cases for end users."
In this wide-ranging conversation, Ulli and Aman discuss how digital infrastructure is helping organisations grow, challenges around talent, the importance of a strong partner ecosystem, and what Aman hopes to achieve in his role at Kyndryl.
Podcast: Play in new window | Download (5.0MB)
Subscribe Spotify | Amazon Music | JioSaavn | Podchaser | RSS | More