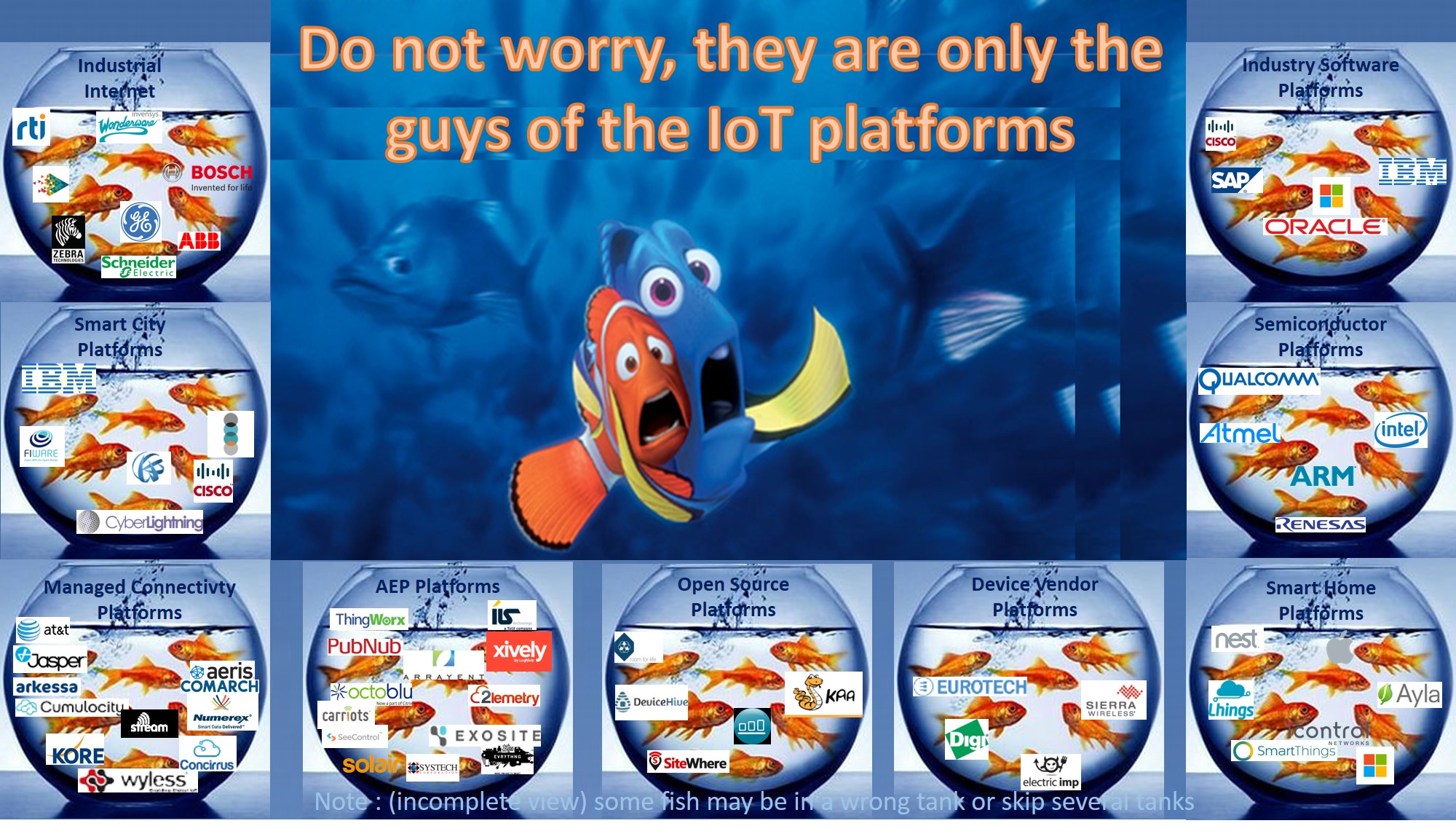 When I published "It's an IoT Platform, stupid!" in 2015 , I did not think that it would be one of my most visited and shared articles. I am proud that just in LinkedIn, this article has received more than 8,000 visits. That´s why I have chosen an update of that article to initiate my collaboration with Ecosystm.
When in late 2013, I decided to relaunch my company OIES Consulting with a focus this time on Advisory services for Internet of Things (IoT), I thought the selection of IoT platforms would be one of the most useful services that we would offer and certainly one that would bring more benefits to the clients wishing to accelerate the adoption of IoT.
At that time, I had identified about 60 IoT platform vendors and despite guidance from research firms, the confusion was brutal. Today it is worse – there are more than 600 platform vendors and the expected market consolidation still has not arrive. Like other analysts and bloggers, I tried to maintain, classify and publish a list of IoT platform vendors but it looks like an impossible task. However, it is a matter of 2-3 more years.
You must agree with me that the IoT platform market needs a quick and urgent consolidation. Hopefully, in the magical year of 2022, we will be talking about no more than 50 vendors at the most.
The Confusing Market of IoT Platforms
But first things first. How to define an IoT platform? How to differentiate between a Connected Device Platform (CDP) and an Application Enablement Platform (AEP) and an IoT Middleware and a Service Enablement Services (SES) platforms?
"Not All IoT Platforms are Created Equal", it has been said before, and we must understand that the current generation of IoT platforms probably represent the first iteration in this space. But there are marked differences between the different types of platforms. As an organization looking to embrace an IoT platform, this initial diversity can result very confusing. Sean Lorenz from Xively rightly said that the "IoT Platform" is such an overloaded term that its meaning has been lost. Chipset manufacturers, sensor manufacturers, software vendors, consortia and system integrators all have their own definitions.
We find out there with a large number of companies that offer us IoT platforms in the cloud or on premises; for horizontal or vertical implementations; for embedded software development or industrial applications development; with data capture and real-time analytics capabilities; with devices and protocols management capabilities; with connectivity to any network; for developing applications for smart homes, for smart cities, for connected vehicles, for wearables….. the list continues! Tech buyers are understandably confused in their choice of IoT platform. The global Ecosystm IoT Study reveals this confusion.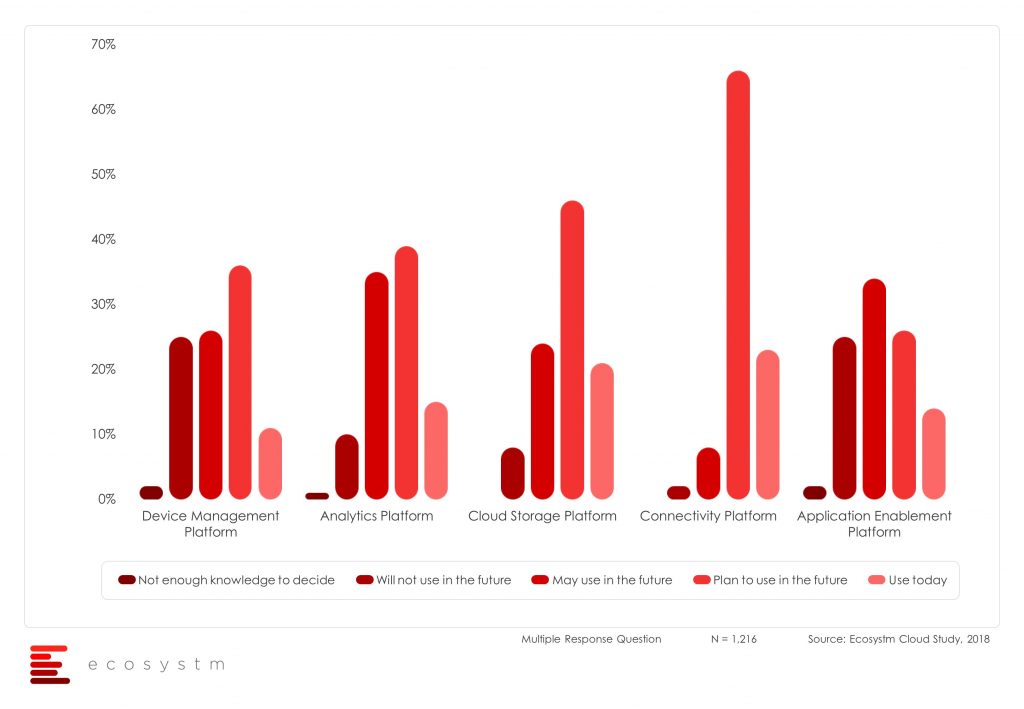 In such circumstances it is preferable to avoid arguments about which is an IoT platform and how we categorize them. My recommendation here is to ask for help from specialized IoT consultants. They will be able to give you specific guidance based on present and future business needs and can help in the IoT platform selection.
Over my next few blogs I will attempt to guide you through the significance of the different kinds of platforms. It will surely help you in your IoT platform choice, keeping the needs and capabilities of your business in mind.
Stay tuned!