As the world has had to cope with a scenario never seen before in modern times, technology has been at the forefront of the response. This means hardware – computers, servers and the like – flew off the shelves. Cloud infrastructure and migration have been top of mind. "Digital Transformation" and the adoption of digital tools is expanding like a house on fire! We found that over 3 in 4 companies accelerated their digital plans in some way. Another 20% put plans on hold, largely because they felt the need to evaluate the old plans which became inadequate.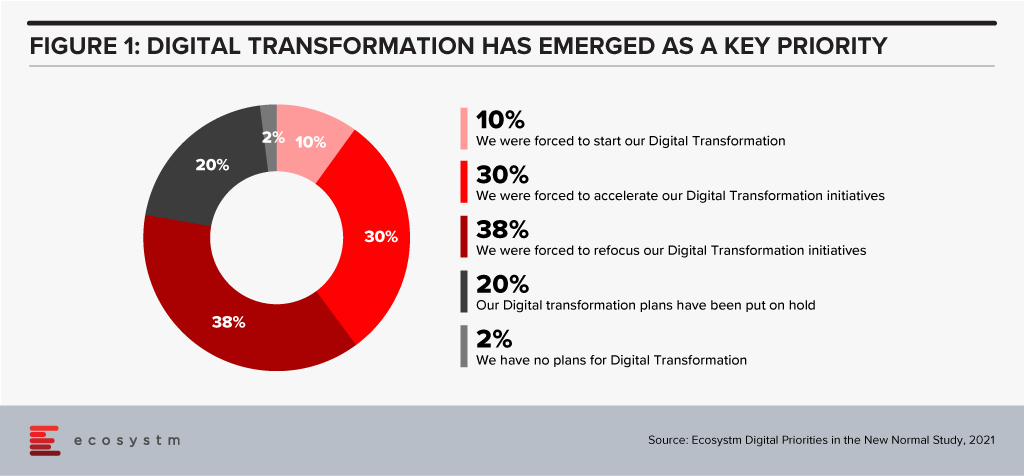 As vendors, channel partners and organisations scramble to put their new digital houses together and build the best digital castles possible, there is a major talent crunch. There are few who can deeply understand customer needs and recommend the right solution. While this affects all parties, the channel partners are feeling this more acutely. In my recent conversations with channel partners, it became evident that they are facing difficulties in finding and retaining good Sales and Solutions talent. There have also been complaints about talent being poached by the tech vendors they partner with!
The standard response to this problem is vendor certification and training. However, this is inadequate, due to three main reasons.
The Pace of Technological Change
The latest technology and what is possible with it changes on almost a daily basis. In this environment, for a person to keep up with everything is almost impossible. The ways in which a specific technology can be applied and the solutions it can deliver change, based on the ecosystem that forms around the technology and with the improvements in capability with time.
Small changes in different applications can cascade to create a solution (in terms of meeting a user need) which was not possible a short time ago. This may then compete with a completely different technology that has been considered satisfactory till date for the same user need. If the new option performs better, the old option is gone before you can snap your fingers.
For a salesperson to be across all this requires a solid understanding of the industry and its environment at a conceptual level. Given the pace of change, such people have become increasingly rare. They can be trained on a specific technology, not on perspectives, conceptual clarity or industry depth – that would require a formal degree!
The Limits of Lecture Style Training

Unfortunately, there is a key shortcoming in the whole certification program. A person going through any kind of classroom type training is limited in how much they can understand. This includes any kind of knowledge download or dump – videos, online courses, virtual classrooms, reading, webinars or physical classes. With technology that changes every day, the depth of knowledge imparted through such knowledge downloads is woefully inadequate. Expertise in technology is difficult to attain without getting one's hands dirty.
Trying to make the training more "practical", involving more exercises is good and does lead to better-trained personnel. But this is a long process and does not fit in with the timelines of most certification programs.  
An actual customer implementation is probably the best teacher available right now. However, this leads to an unintended consequence – channel partners tend to stick with the vendor solutions that they have implemented before. Even if they can partner with other tech providers for better options they prefer to stick to what they know.
Vendor Bias in Training Programs
Certification is done, quite understandably, from the vendor's point of view. The program is not built to generate an understanding of the tech world that we live in. That is taken as a given. Expertise in the vendor's solution is the focus, and rightfully so. Talking points refer to that solution's strengths and gloss over the weaknesses. There is no reason for a vendor to teach the participant the advantages of the competitor's technology. Or explain the shortcomings of their own.
When the certified salesperson, however, is in front of the customer, this certification does not help them address all the queries. They are unable to clear the doubts or provide a complete (and objective) view that would satisfy a probing customer.
But there are ways in which this skills gap can be bridged – it will require both vendors and their channel partners to change how they view and grow talent. Stay tuned for the next feature where I share how the tech talent landscape can be changed.