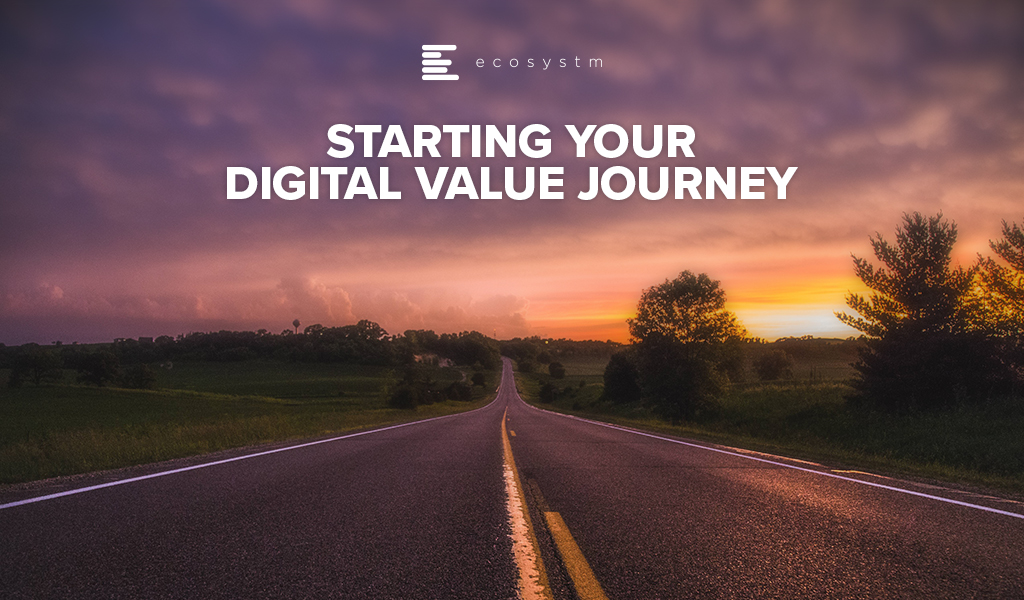 Over the next few months, we're going to be focusing on the five stages of the Digital Value Journey and how an organisation and a leadership team can progress through these stages.
The Journey starts with baselining and then improving your execution capability.
Your Foundation
The quality of your execution needs to be consistently improved as you and your organisation make progress through your Journey. At the start, it is about developing the foundation on which you can build more complex and valuable business capabilities. You need that reliable, performing foundation that delivers what your customers and employees need every day.
For any Digital or IT organisation to succeed, it needs two critical things: a record of consistent success, and the trust from your organisation that past performance is a reliable predictor of the future.
Every day your customers and employees will be evaluating those two things. It's like sitting a difficult exam every day. Failing one will be remembered – much more so than all the other exams that you successfully passed. To pass that exam you need to clearly understand what people are testing you on every day.
Understanding how the quality of your work will be evaluated is essential to creating and maintaining this firm foundation. Everything you do later in the Journey will depend on the foundation you establish at the start.
Evaluating your Foundation
And you don't have the freedom to choose how that foundation is going to be evaluated. There is a universe – or perhaps that should be a multiverse – of metrics that you could use. Selecting the small set of metrics that your stakeholders believe demonstrate your performance is essential.
Too many metrics is just as bad as too few – you won't know which ones to focus on so you will end up spreading yourself too thinly. Your stakeholders are the best people to tell you how to measure your performance. Work with them to determine the one or two indicators that they really care about.
Schools and universities have improved dramatically in explaining how they are going to evaluate a student's performance since I attended! As part of almost every assignment, educators include an evaluation rubric to guide each student. This sets out what how the educator will assess the students work. So, getting great grades is dependent on understanding this rubric.
What is your rubric? Without one how will you know what outcomes your stakeholders value and how they will evaluate your work? Spending time to talk with your stakeholders about what they value, is a habit that is worth developing early and maintaining throughout the Journey.
Your Next Best Steps
Getting this execution foundation right is the basis for everything that follows.
In the first of a series of webinars on 22 April, we will be introducing the concepts and ideas that we will expand on over the series.
Getting a quality education is a long hard slog – and I can't promise that starting this Digital Journey will be any different. At each stage of the Journey different levels of capability will be required, but, as with an education, these higher levels of capability will only be possible if the right foundation is in place. So, join us to see how you can use the Digital Value Journey to lift the performance of your organisation and its Digital or IT Team.
---
How do digital leaders shift from providing a cost-focused to a value-focused service? At the CXO Digital Leaders Dialogue series, together with Best Case Scenario, we will be in discussion with leaders who will share their experiences with navigating these challenges.
To learn more, or to register to attend, visit here