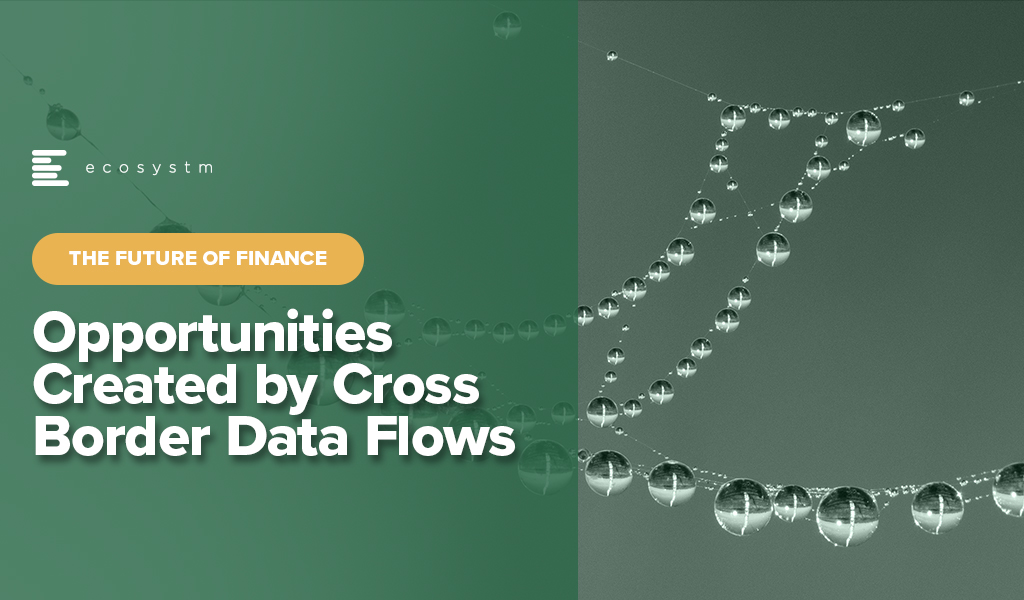 Ecosystm, supported by their partner Zurich Insurance, conducted an invitation-only Executive ThinkTank at the Point Zero Forum in Zurich, earlier this year. A select group of regulators, investors, and senior executives from financial institutions from across the globe came together to share their insights and experiences on the critical role data is playing in a digital economy, and the concrete actions that governments and businesses can take to allow a free flow of data that will help create a global data economy.
Here are the key takeaways from the ThinkTank.
Bilateral Agreements for Transparency. Trade agreements play an important role in developing standards that ensure transparency across objective criteria. This builds the foundation for cross-border privacy and data protection measures, in alignment with local legislations.
Building Trust is Crucial. Privacy and private data are defined differently across countries. One of the first steps is to establish common standards for opening up the APIs. This starts with building trust in common data platforms and establishing some standards and interoperability arrangements.
Consumers Can Influence Cross-Border Data Exchange. Organisations should continue to actively lobby to change regulator perspectives on data exchange. But, the real impact will be created when consumers come into the conversation – as they are the ones who will miss out on access to global and uniform services due to restrictions in cross-country data sharing.
Read below to find out more.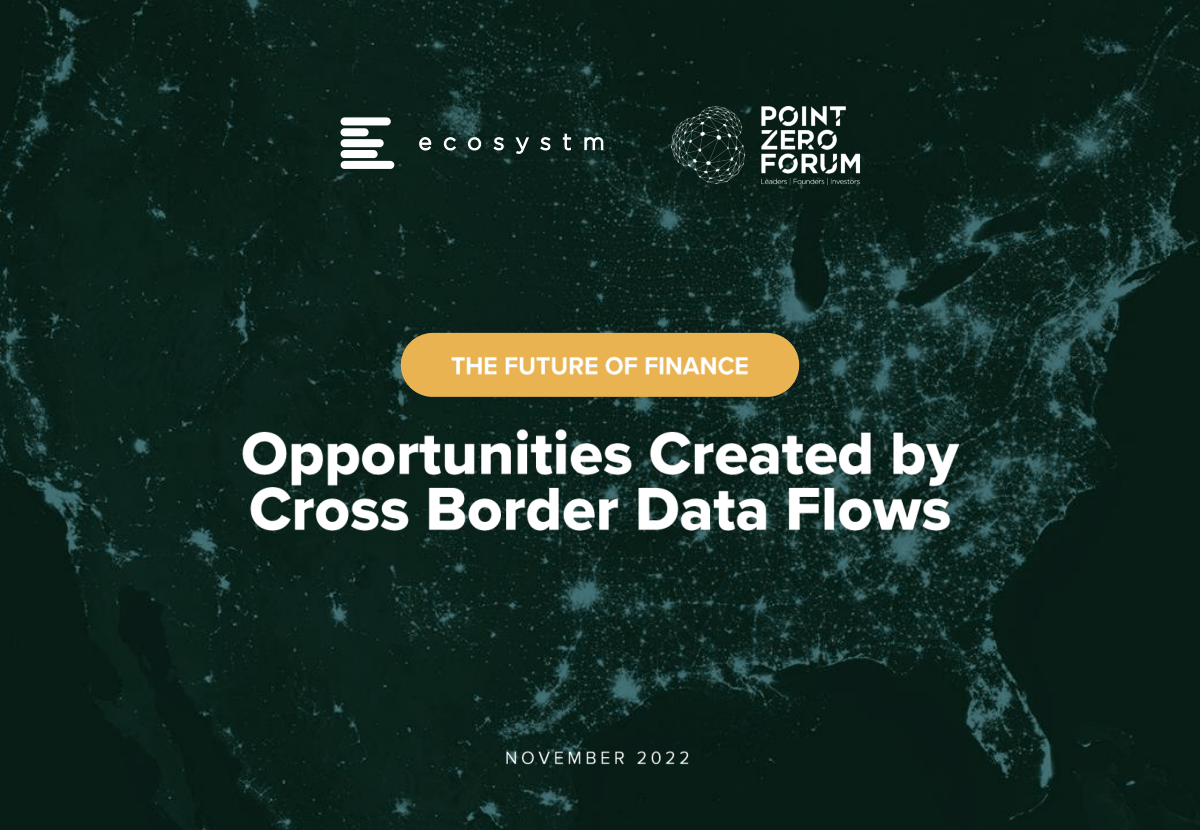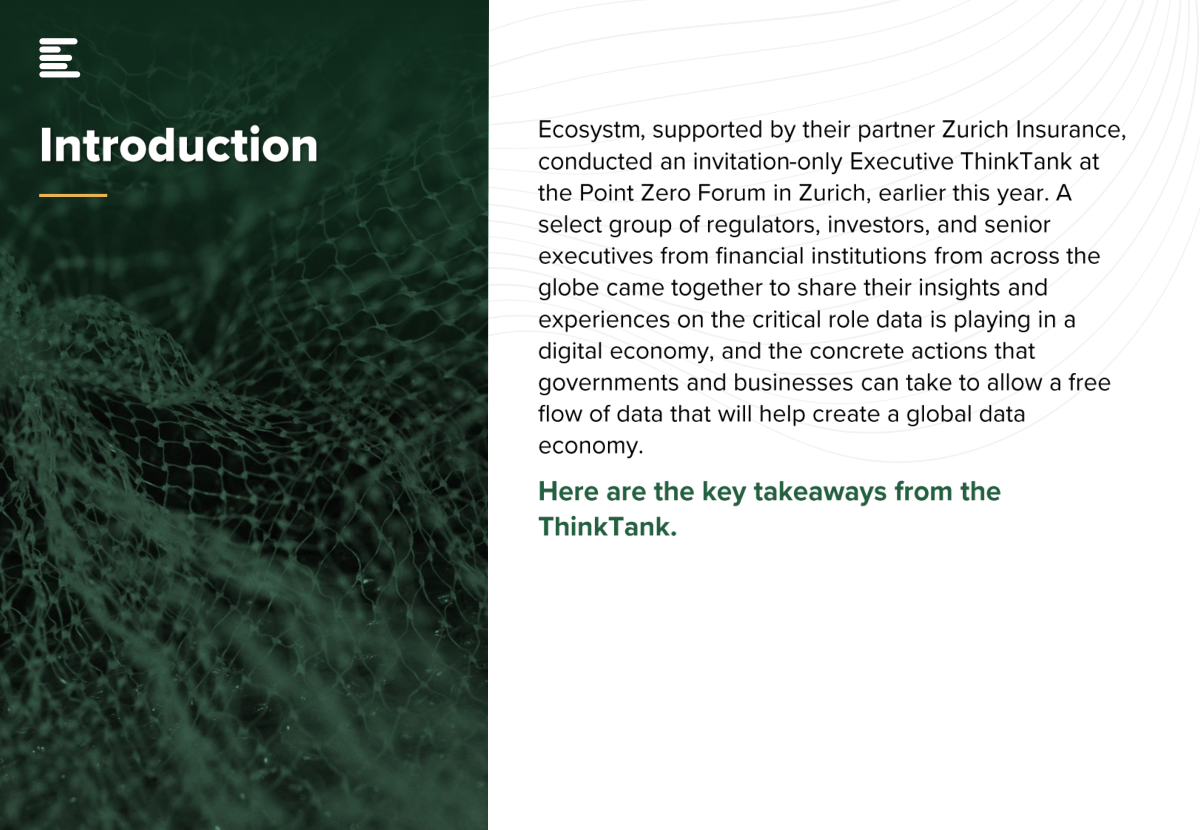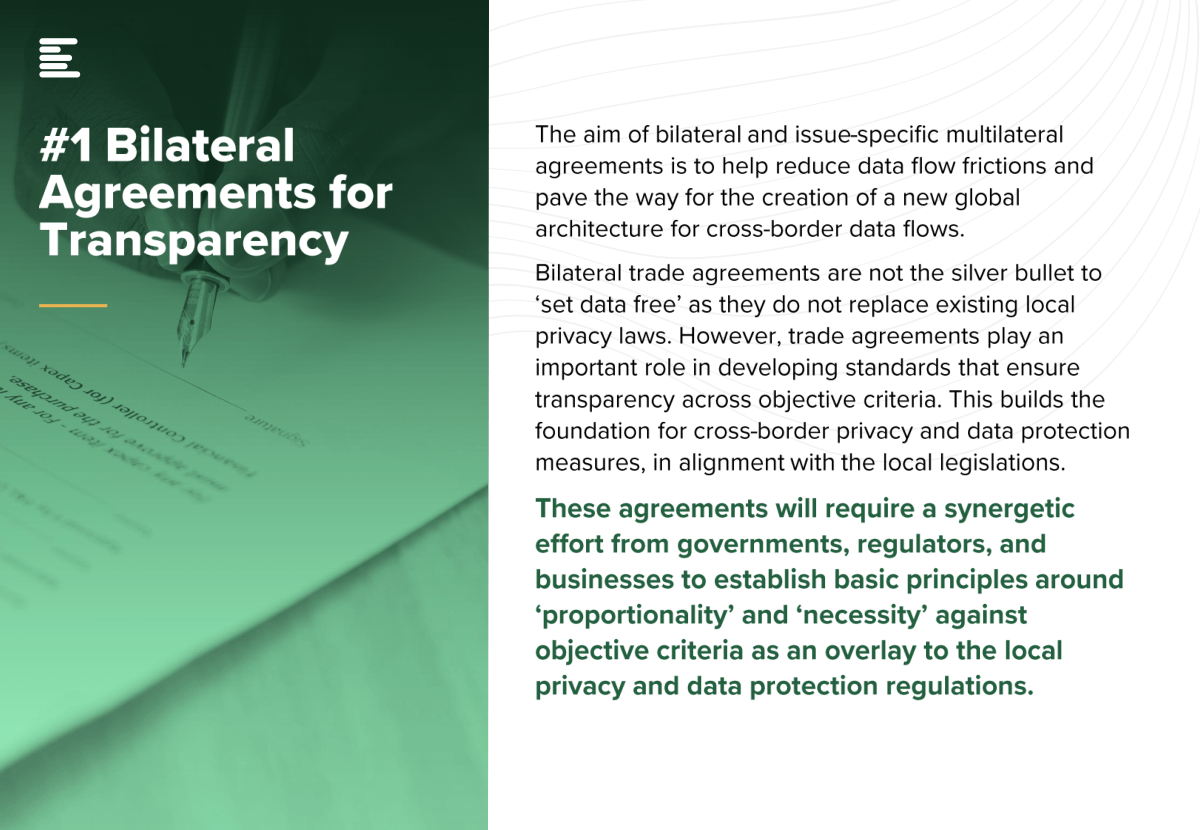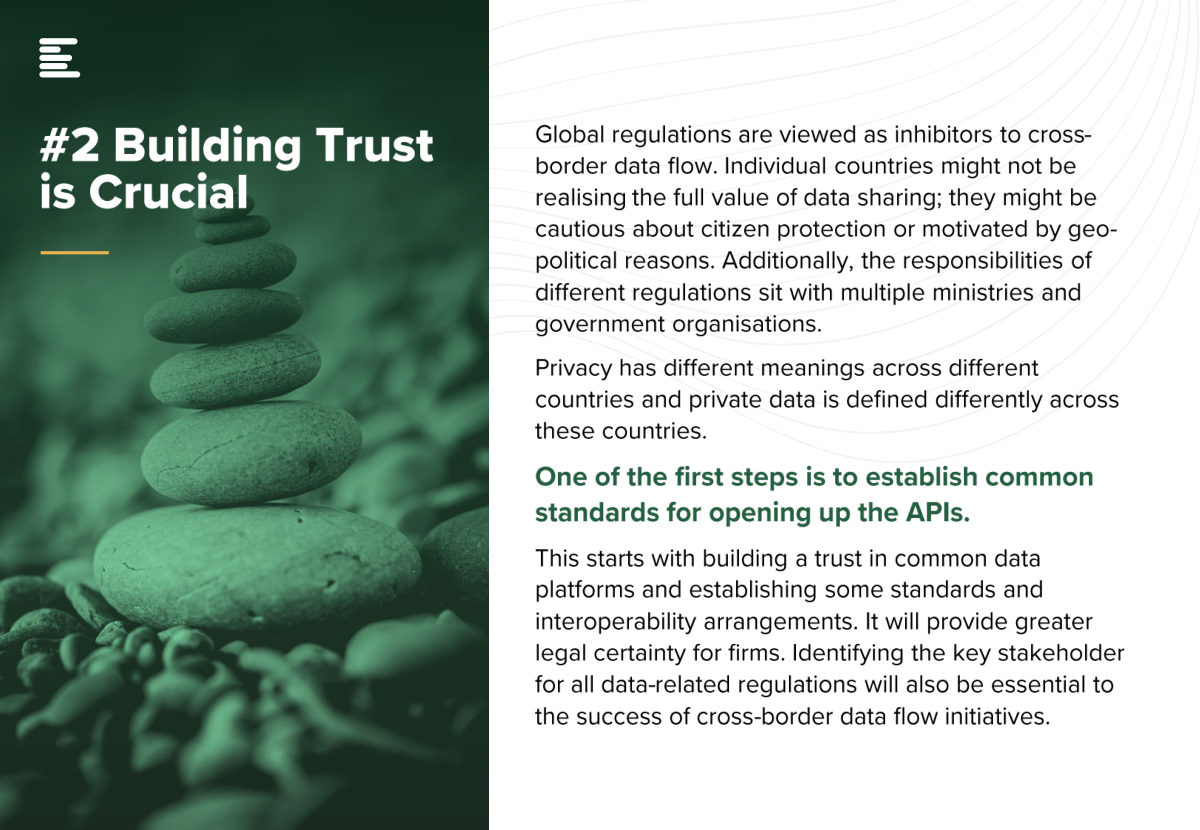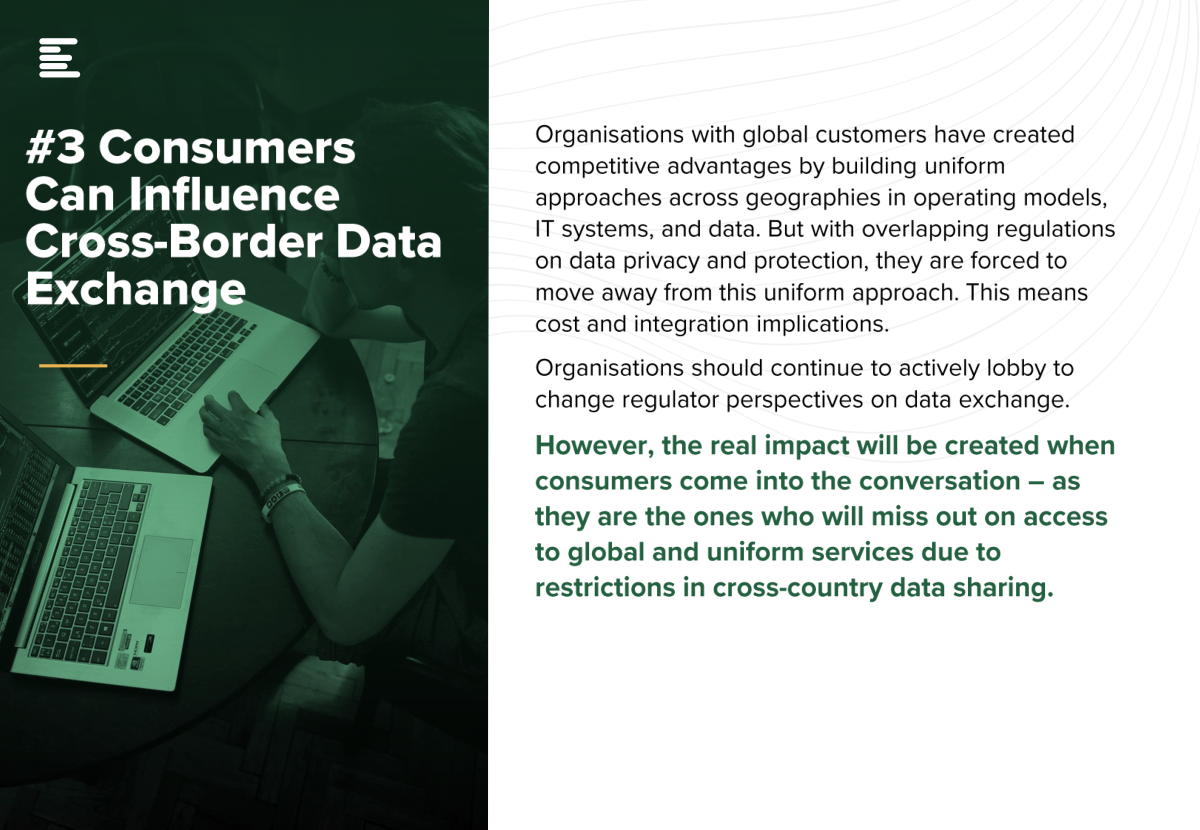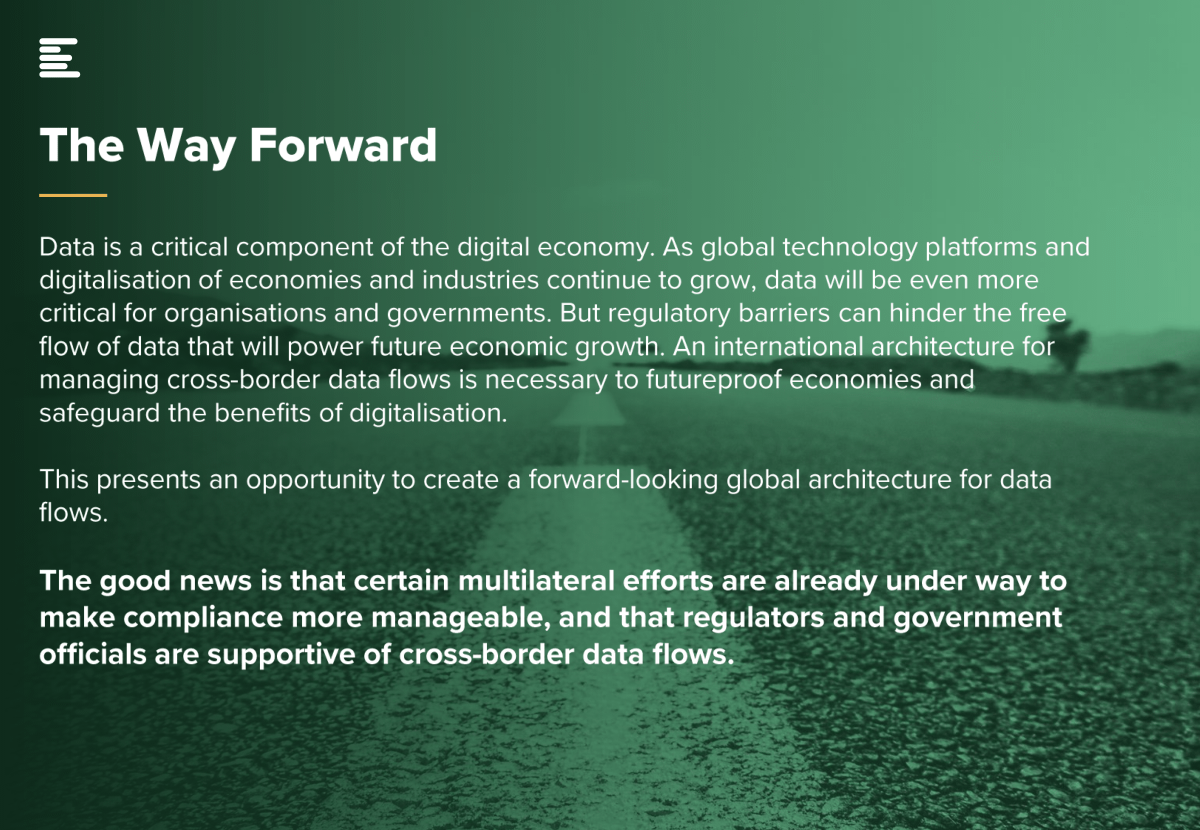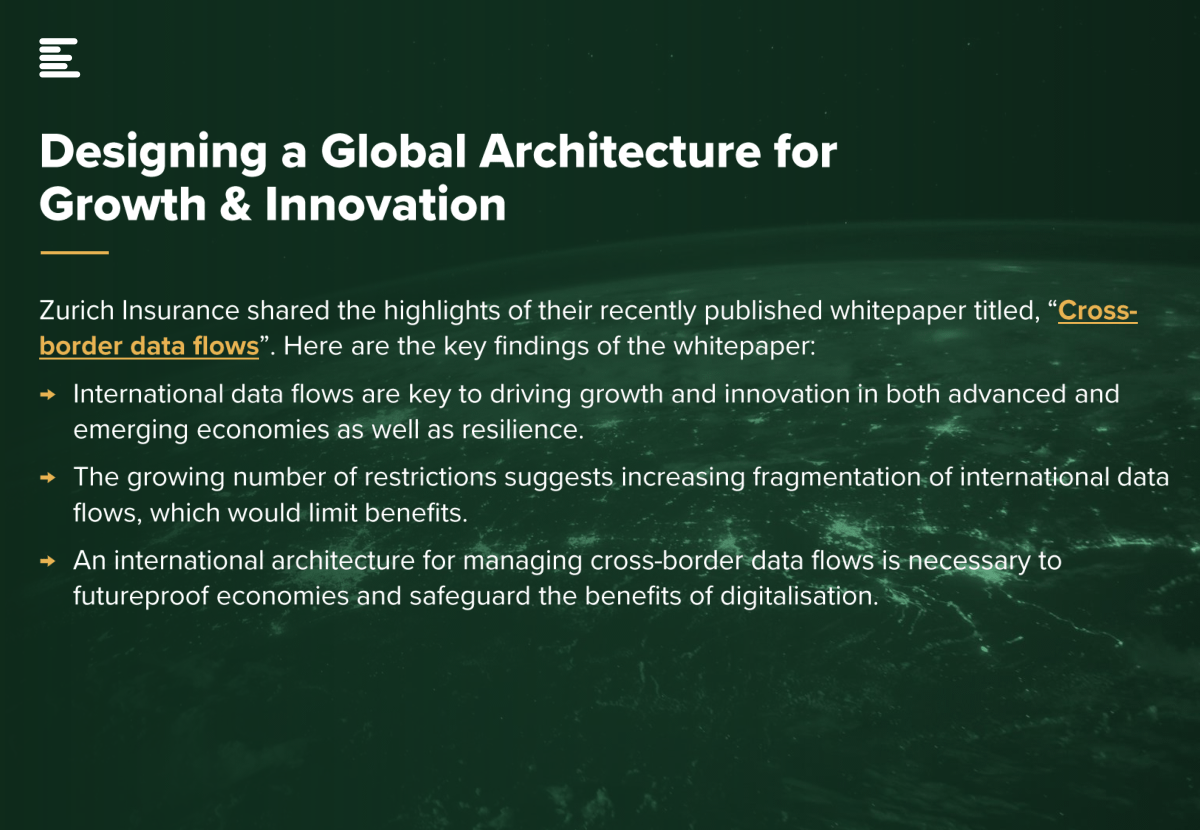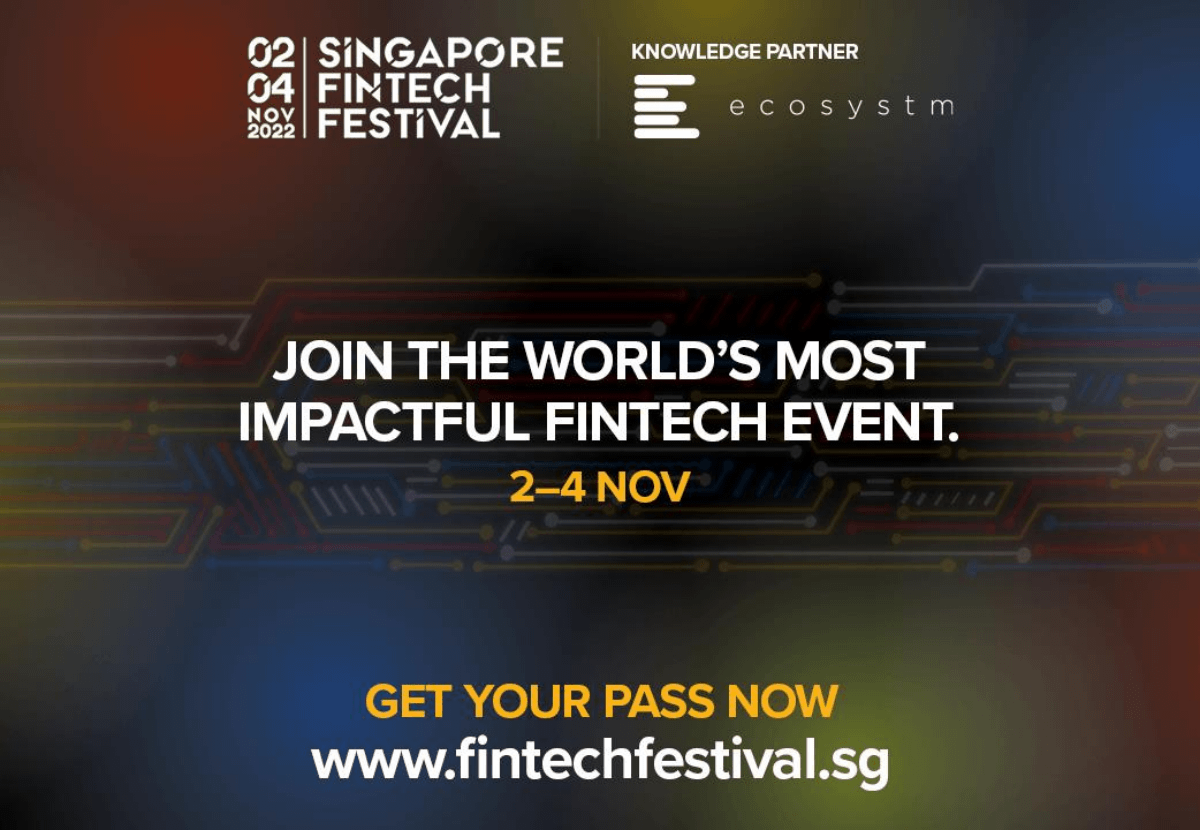 Opportunities-Created-by-Cross-Border-Data-Flows-1
Opportunities-Created-by-Cross-Border-Data-Flows-2
Opportunities-Created-by-Cross-Border-Data-Flows-3
Opportunities-Created-by-Cross-Border-Data-Flows-4
Opportunities-Created-by-Cross-Border-Data-Flows-5
Opportunities-Created-by-Cross-Border-Data-Flows-6
Opportunities-Created-by-Cross-Border-Data-Flows-7
Opportunities-Created-by-Cross-Border-Data-Flows-8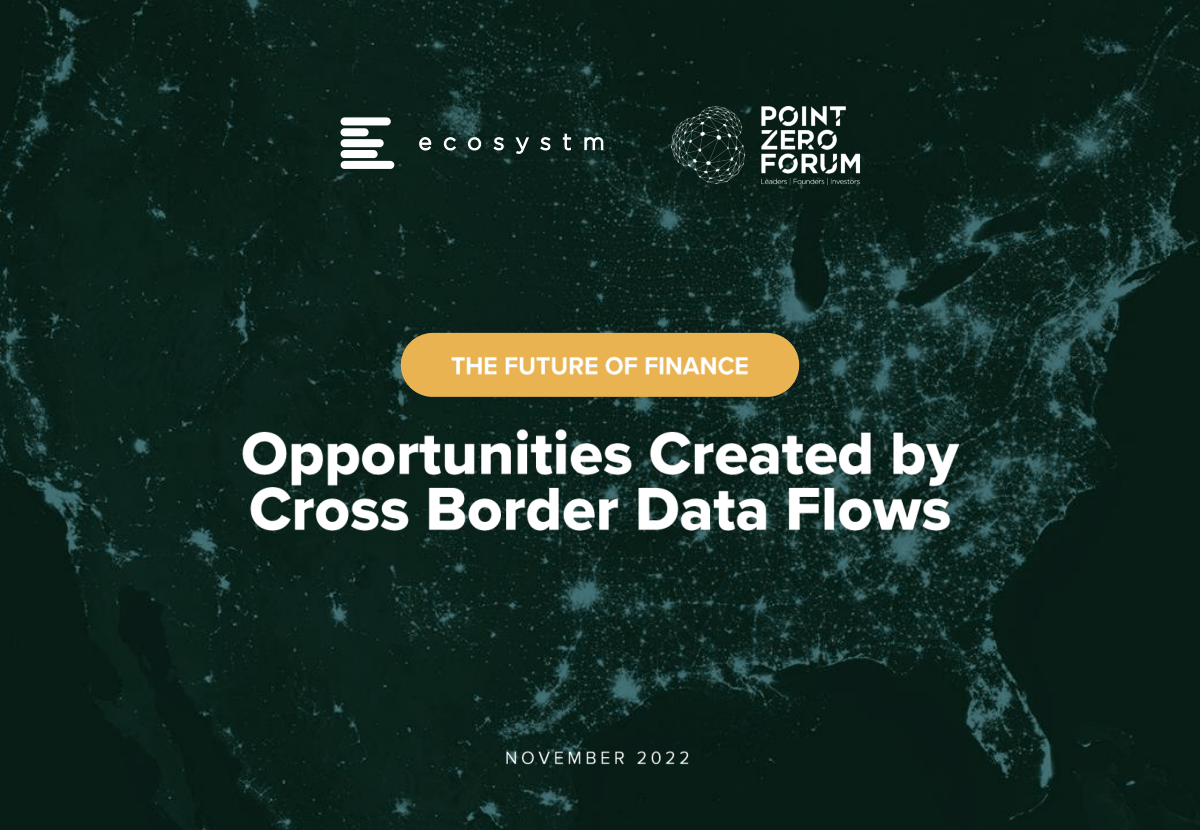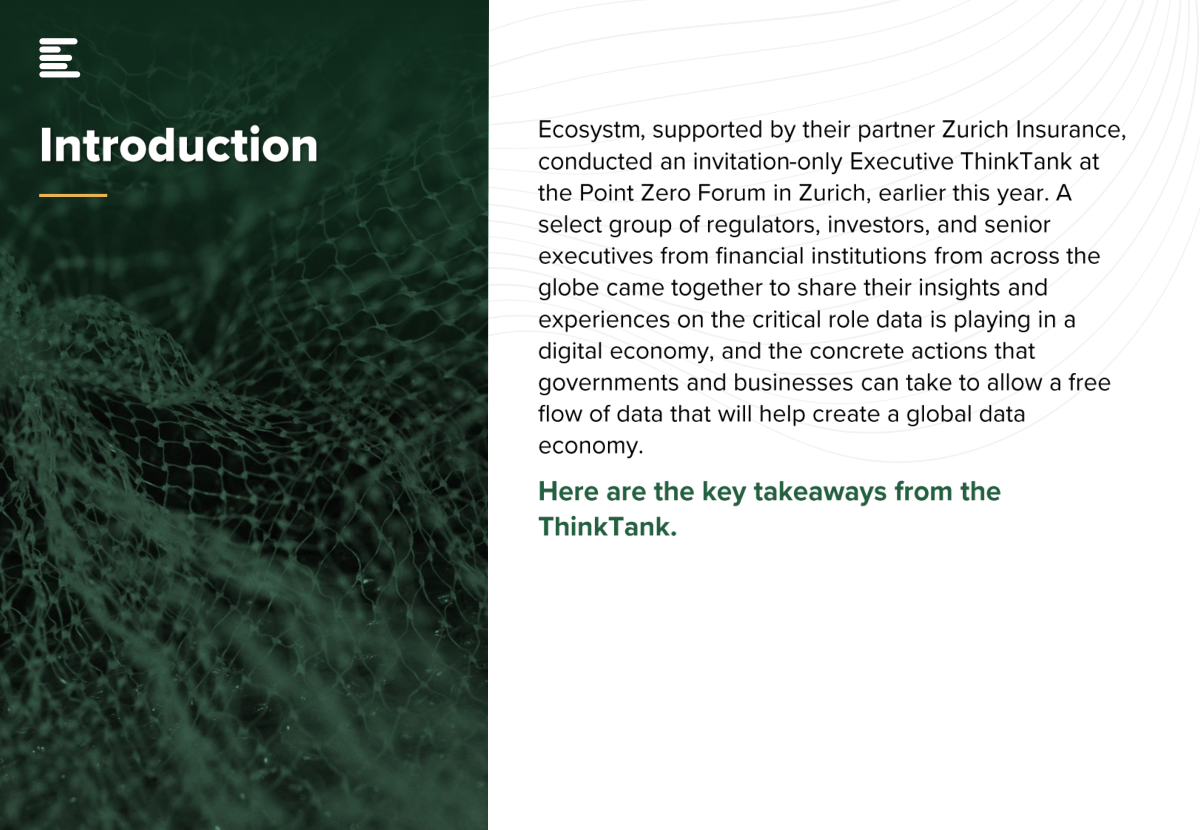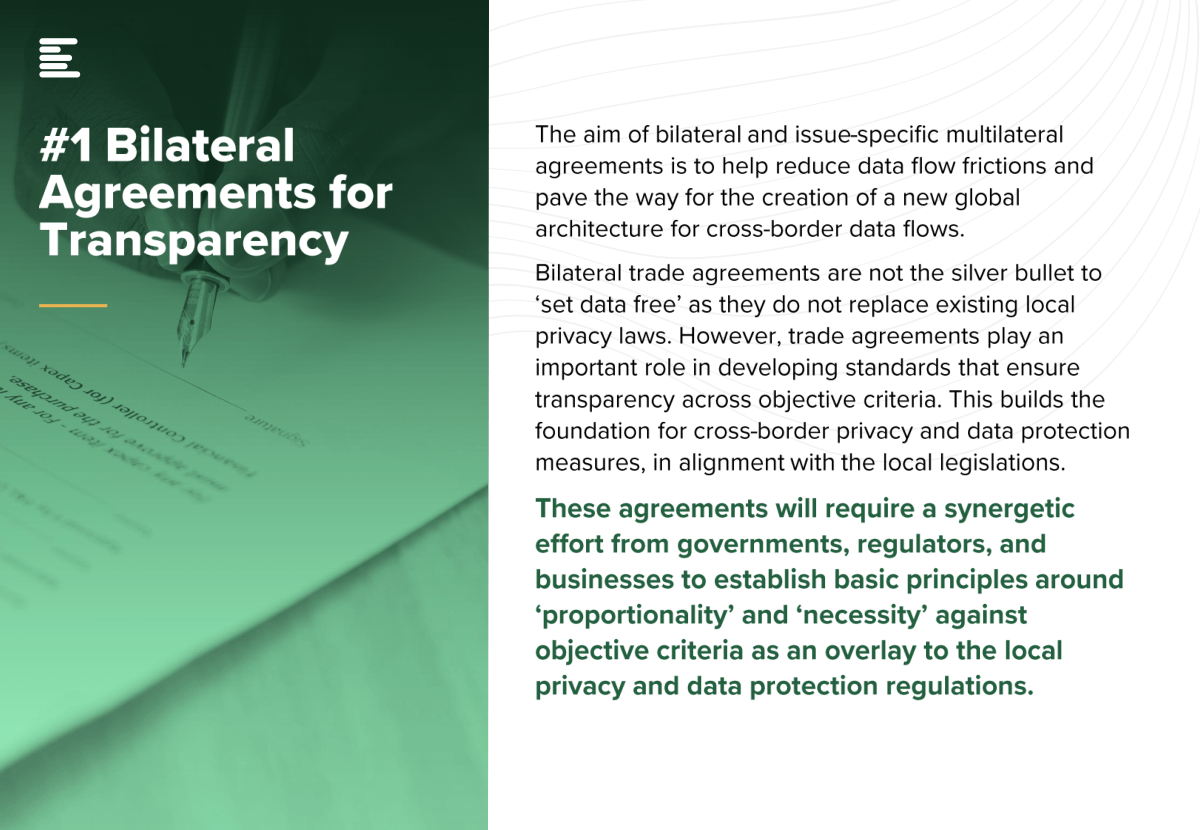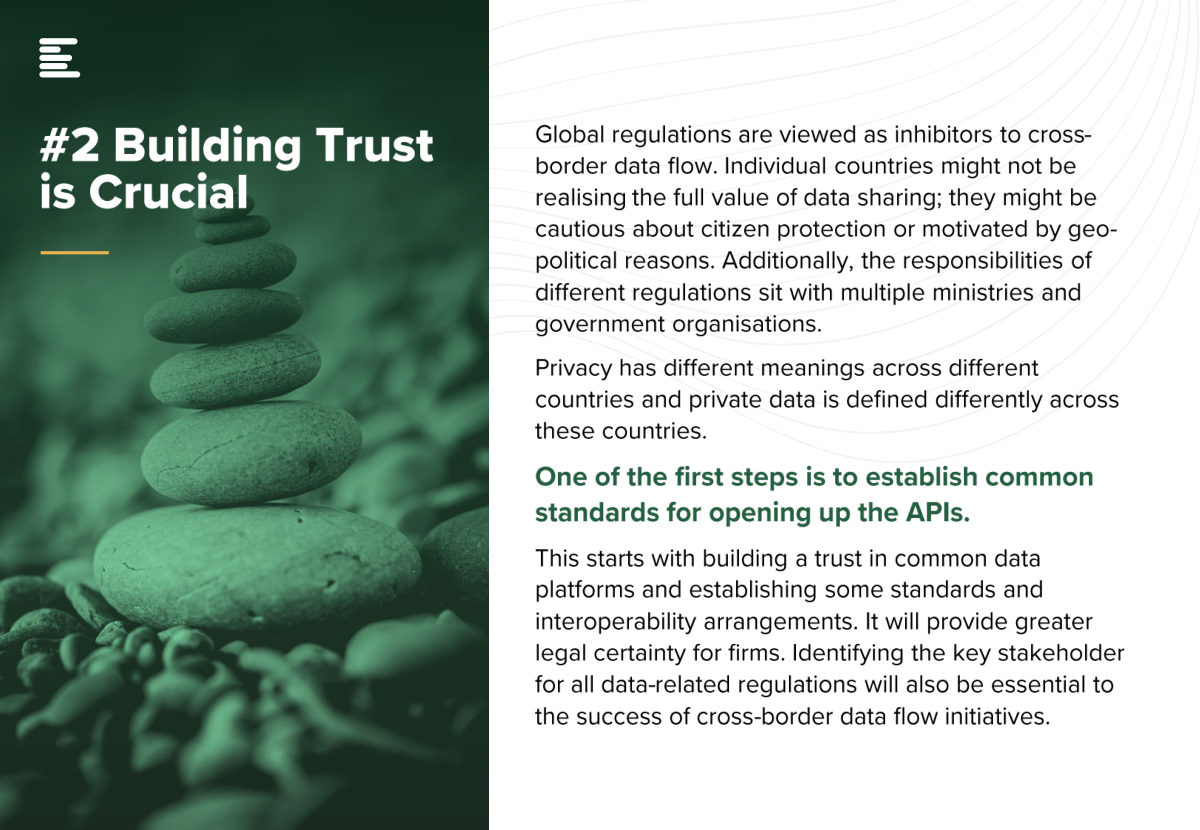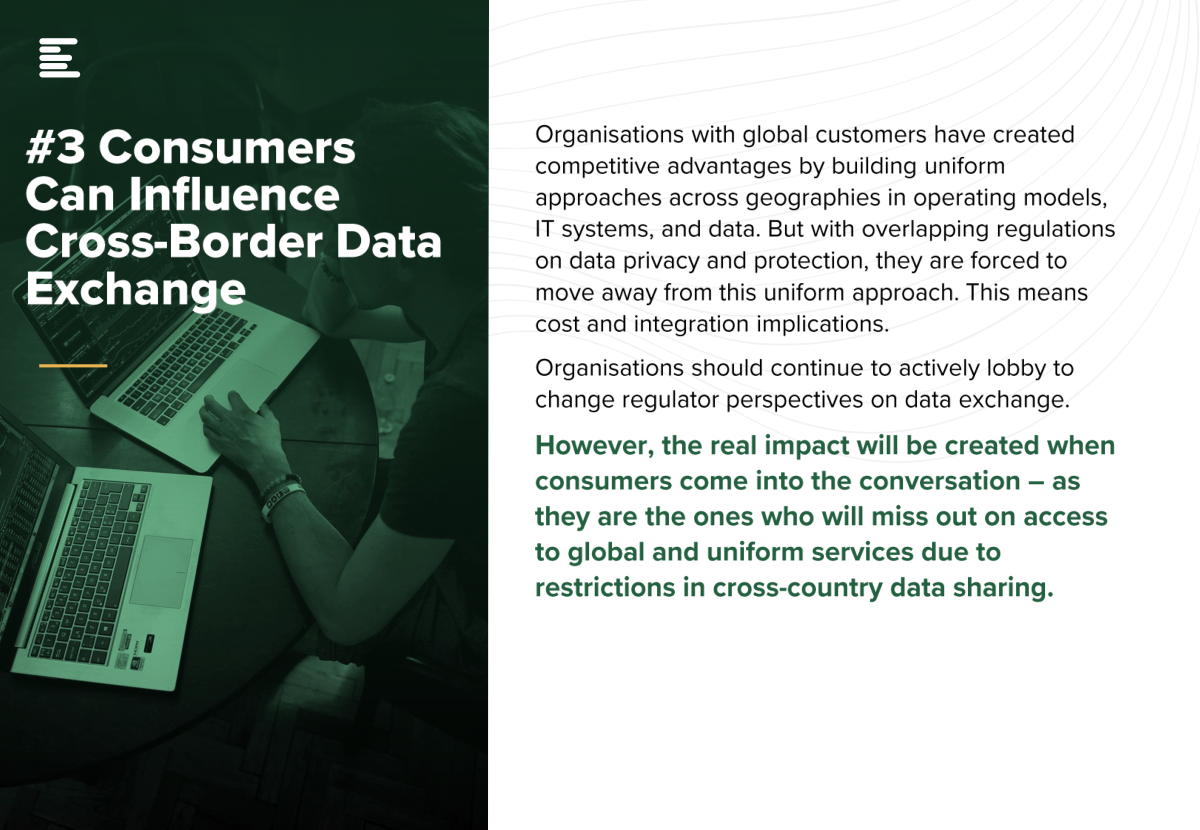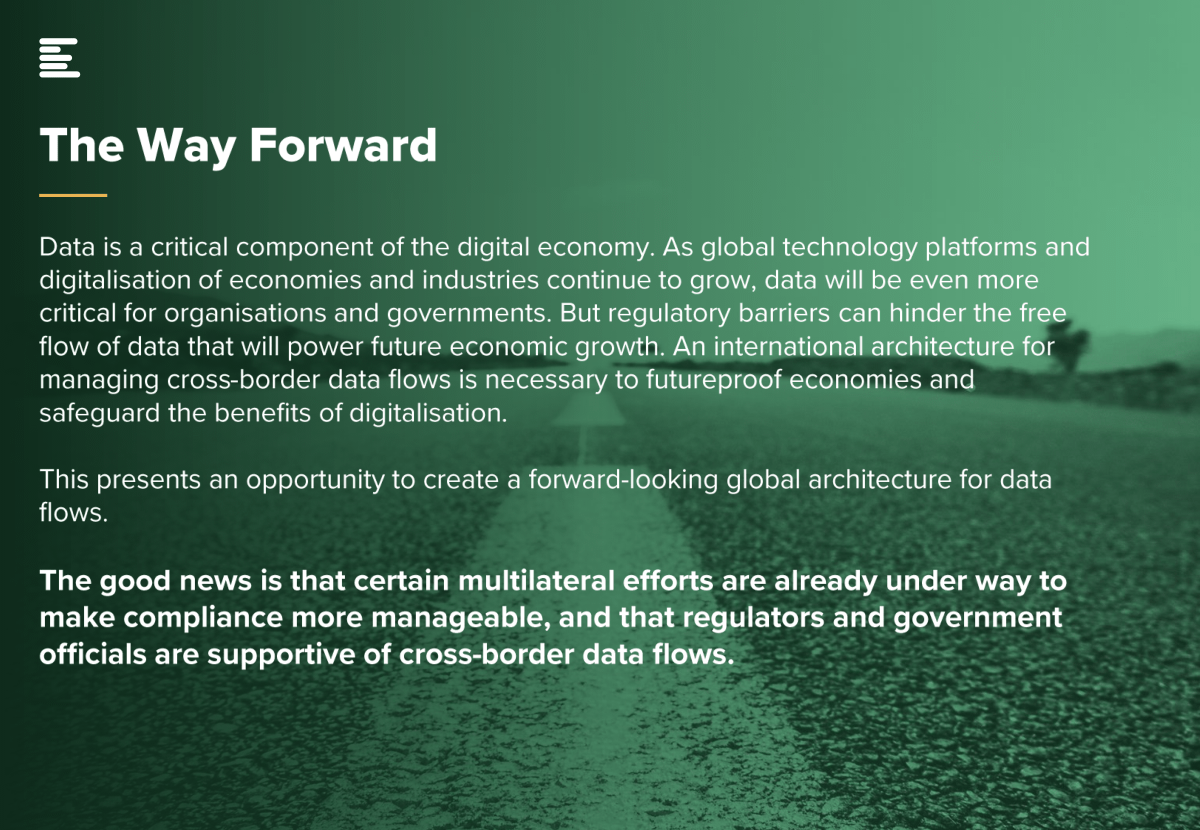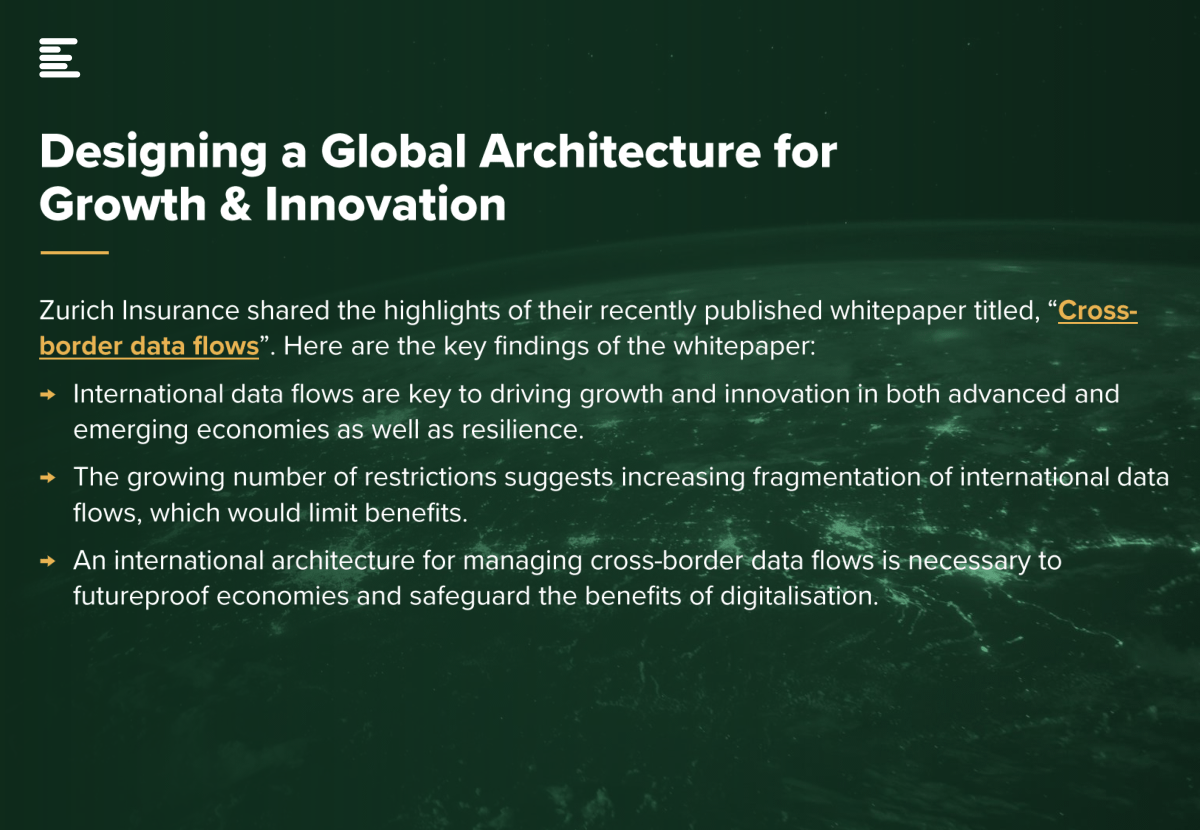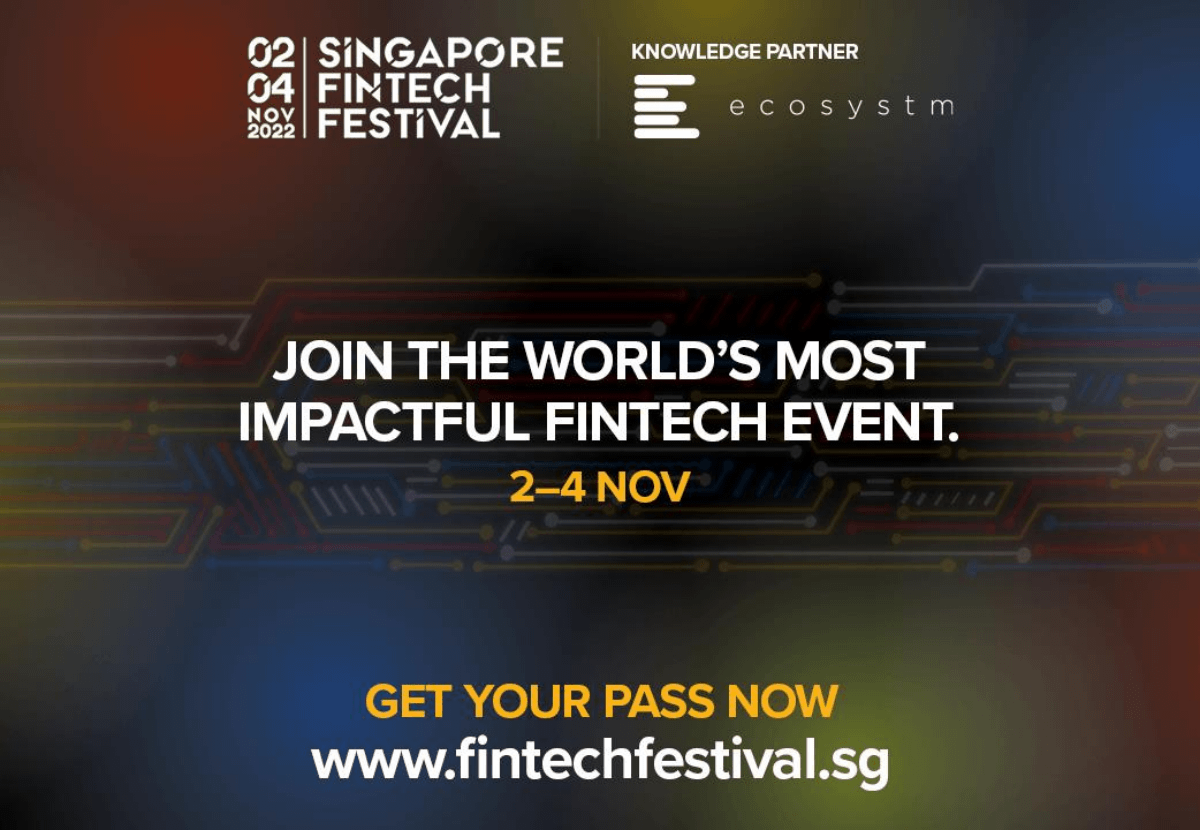 Click here to download "Opportunities Created by Cross Border Data Flows" as a PDF