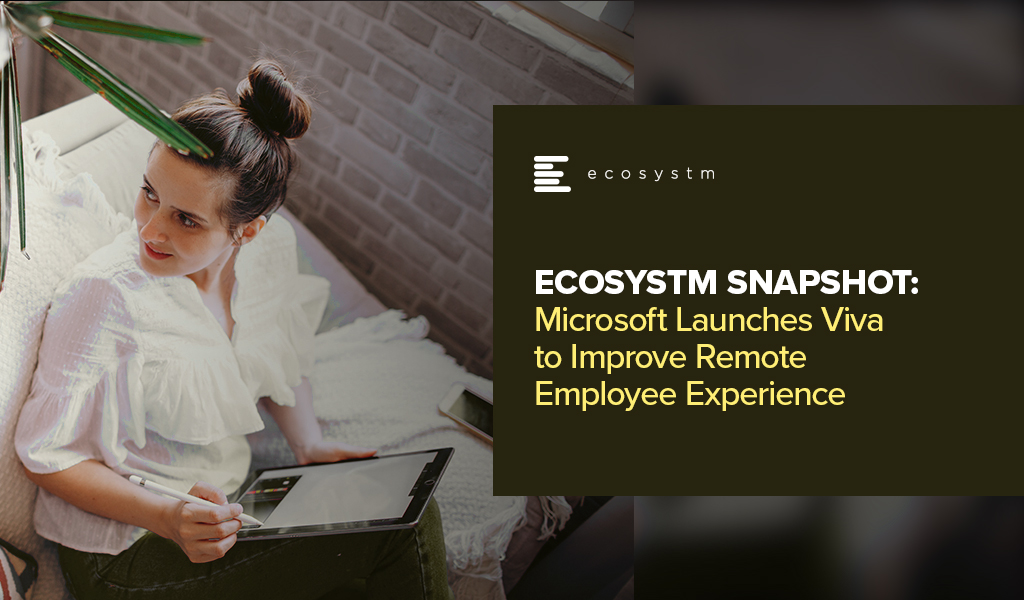 Much has been written (and discussed on webinars) about the demands of managing the work-from-anywhere experience. We were all thrown into this last year, and are still working our way through the challenges. For most employees it has been a positive experience – but there is still a lot more we can and should do to improve experiences for employees and their managers.
Workplace Analytics Gains Significance
At the start of 2020, my colleague Audrey William and I discussed the need for workplace analytics when predicting workplace trends for the year, but the pandemic delayed many of these investments. As working from home (or from anywhere) becomes a long-term trend, we are learning that managers need tools to better empower their employees to deliver what the business needs. There are many reports of employees working overtime; working longer days; not taking breaks; being in back-to-back meetings for days on end; skipping meals; and wearing themselves out.
There are many benefits of remote work – employees have the freedom to manage the day as they choose, they have no commute and (conceptually) more harmony between work and home duties. But there are also many processes that are harder. It is not as easy to find the right person to connect to or learn from, get the best information or answer to a question, and get coaching and new skills. Managers need to understand their employee work experience because they don't sit with or supervise them all day. Self-service for employees used to mean walking around the office and having a conversation or meeting. Today, we need to make these outcomes easier for every worker regardless of location.
Microsoft Lauches Viva
Microsoft has announced the release of Viva – a new product suite to help businesses overcome these challenges. They have published a "Future of Employee Experience" video here as part of the launch – but don't watch it – or if you do, be prepared to be disappointed when you see the actual products… The good news is that we have moved from oval-shaped phones in Future of Work videos in 2000 (because all web content is designed for round screens right?) to transparent phones in 2010 (who needs to be able to see what's on the screen?) to virtual screens in Future of Work videos in 2021… Guess they'll never become a reality either!
Based off the early reviews and commentary about Viva, I believe Microsoft is really onto a winner here:
Managers need better analytics about how their team spends their days and employees need insights as to how to increase their productivity or find a better balance in their life.
Employees need to find the people and information in their business to connect with and learn from – how often do employees reach out to others to ask for help or information when the answers they were looking for weren't too far away. This information needs to be easier to find – even surfaced to employees before they go looking for it.
Everyone in your business needs to keep learning within their flow of work – the formal training programs offered by most businesses today are useless if employees are too busy to take the course.
Business leaders need to drive cultural change more effectively or support their broader business initiatives by linking employees with the information and insights that can help reinforce or change organisational culture.
Viva should support these outcomes. Microsoft is partnering with many other businesses to make this work (systems integrators, training providers, workplace and HR platforms etc). If the products deliver as promised, they might provide the missing link that many businesses need today to keep their employees safe, productive, happy and connected.
---
Learn about the factors that have been accelerating the shift towards the new ways of working. The top 5 Future of Work Trends For 2021 are available for download from the Ecosystm platform. Signup for Free to download the report.