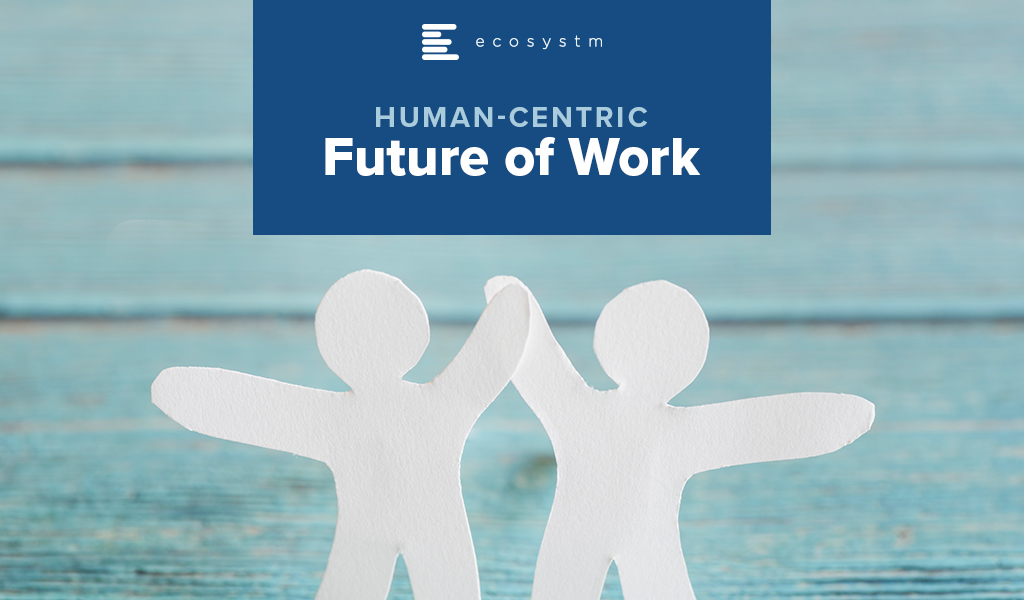 The Future of Work is here, now. Organisations faced unprecedented challenges of coping with the work-from-home model, when COVID-19 hit earlier this year. Many organisations managed the pivot successfully – but all organisations were impacted in some way.
The COVID-19 crisis has required major resets in how organisations function – across industries and economies. In this environment of intense changes, businesses that have been agile in their operations and their mindsets and were better digitally enabled have thrived, while others have struggled.
Our 360o Future of Work practice focuses on Business, People, Technology and Work Environment. All four are required to work together to enable companies to meet future challenges. The Future of Work enables companies to Pivot, Adapt and Thrive.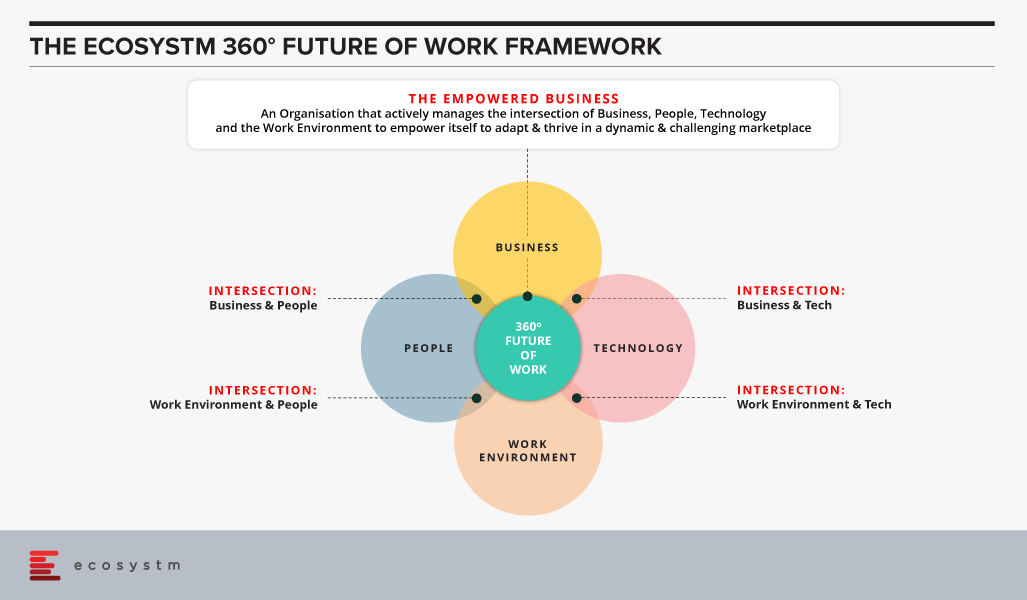 The People practice within the Future of Work helps organisations adapt their People strategies in conjunction with the other areas to drive a holistic approach in the Future of Work strategies.
The Need for Human-centricity
Talent has always been a key company asset that brings product and service offerings to life. HR teams have retained a constant focus on attracting and retaining talent. HR teams have come into sharp focus as the pandemic rages across the world. With the closure of offices and borders, and distancing measures, companies have had to focus their energy on their people and the work infrastructure – almost overnight.
With every passing week, the situation keeps evolving – and so do the ways of managing and engaging with employees and customers. As countries and businesses slowly reopen and modify their distancing protocols the People strategies will have to evolve rapidly.
Every organisation is now grappling with the decision of whether to "reopen" and go back to how things were; or think of alternatives and opportunities that they can capitalise on to strengthen their businesses.
The 4Es of People: Experience Journeys
The cornerstone of the People practice within the Future of Work is to align the Customer Experience and the Employee Journey.
It is not just about finetuning the employee process or employee life cycle in isolation. That is a consequence of the tweaks to the overall journey.
Depending on the phase of the company that you are in (Pivot, Adapt and Thrive) the changes to the employee experience would vary. The 4Es of People is designed to help you make that happen.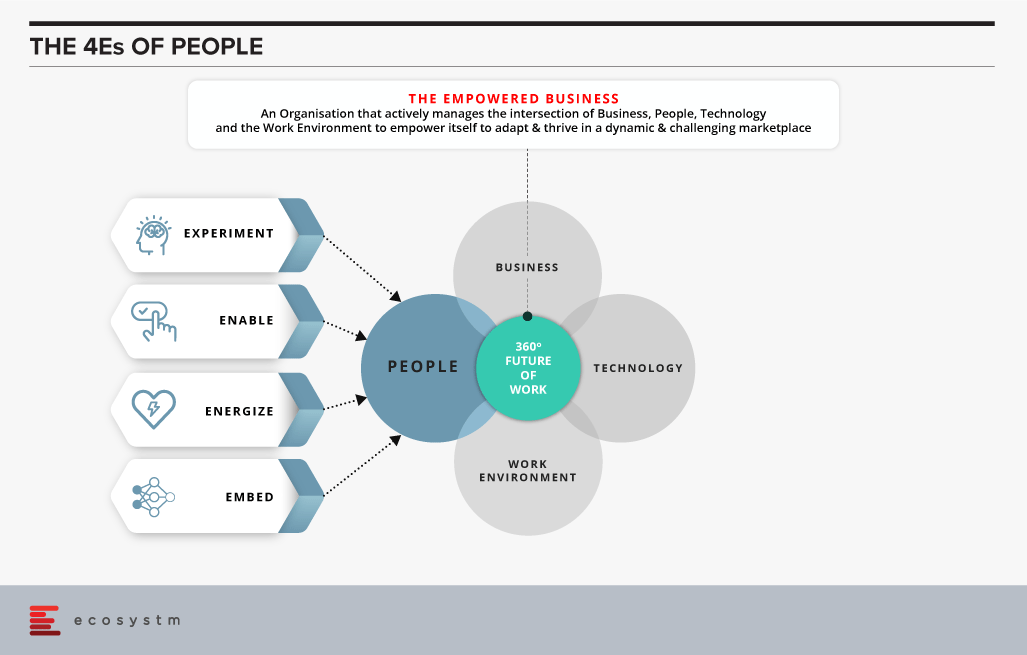 Experiment. HR leaders are increasingly being asked to "orchestrate" companywide experiments to help figure out the way forward. An Experimentation Mindset is crucial to finding the right solutions fast. This needs to be done in a small and holistic way – some examples include thinking of different workforce models, working contracts and benefits, working archetypes, technology and data enablers and workplace models.
Enable. Two main areas of enablement that need to be looked at are: the human elements of talent, capability, leadership and culture to align to the business strategy pivots; and the associated elements of technology, workspace and analytics.
Energize. Key HR competencies of empathy and collaboration are increasingly becoming crucial to ensure that the organisation is staying well, motivated and focused through these demanding times.
Embed. The ability to learn from the experiments, finetune the overall system within and outside the company, and support the changes over the longer term are crucial to help companies scale the models and gain sustained competitive advantage over the mid-term.
The 4Es of People can be effective in adding the right elements and outcomes to support the changes. These are intended to enable HR to help organisation establish their Future of Work strategies and implement them effectively. This will help them to be prepared for whatever model of work becomes prevalent in the future.
Schedule a time to speak with us on Future of Work
Ecosystm Principal Advisors; Tim Sheedy (Technology), Ravi Bhogaraju (People & Organisations), and Mike Zamora (Work Environment) provide a holistic view of what the Future of Work will look like.
We enable businesses to adapt, pivot and thrive in their ecosystem; provide holistic access to data and insight across People, Technology and Work Environment; help businesses transform and be better prepared for future disruption, and the ever-changing competitive environment and customer, employee or partner demands.
Contact us through the platform, or over email at info@ecosystm360.com
---
---