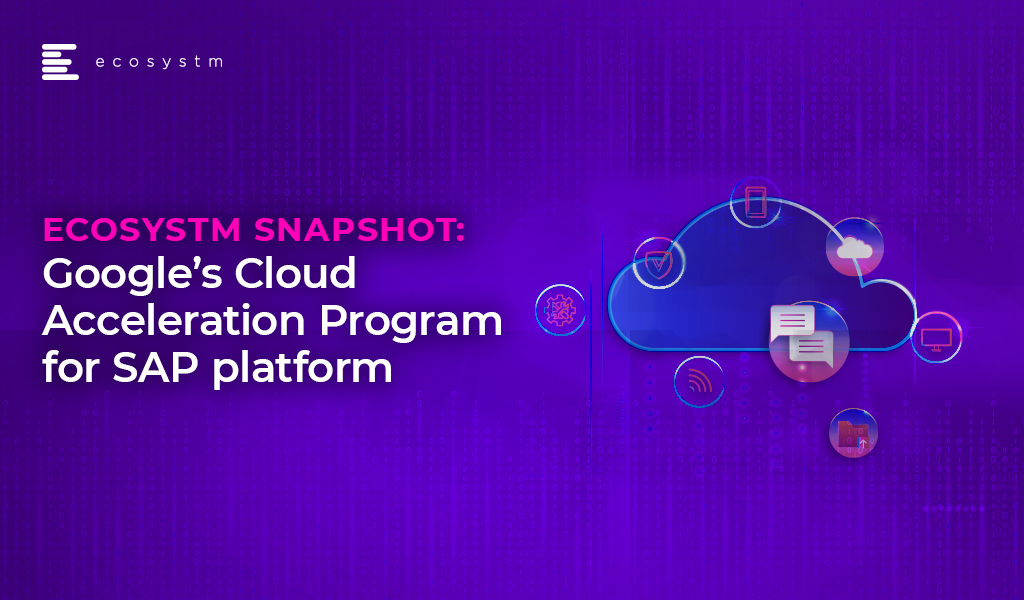 Google recently announced its 'Google Cloud Acceleration Program' to support SAP customers in simplifying their transition to the cloud.
Earlier this year, Google initiated a program known as Lighthouse, in partnership with system integrators, to streamline its customers' SAP journeys to the cloud. The Google Cloud Acceleration Program is a progression of Lighthouse and will provide technical resource, blueprints, employee training and consulting services to partners and customers for migrating SAP to the cloud, as well as upgrading to SAP S/4HANA.
Google Cloud Acceleration Program Partners' contributions
Several ISV's and technology providers are already participating in the program. One of these providers, HCL Technologies, recently announced plans for a 5,000-employee division which will focus entirely on helping enterprise customers plan and execute large-scale migration of workloads and applications to Google Cloud. Accenture and Google set up a similar collaboration earlier this year.
Google's Cloud Acceleration Program will be supported by partners such as Accenture, Atos, Deloitte, and HCL to help migrate workloads. In addition, these partners will also work alongside Capgemini, DXC Technologies, Hitachi oXya, Infosys, NTT, TCS, and Wipro, to create SAP centres of Excellence for Google Cloud.
Commenting on Google's Cloud Acceleration Program for SAP platform, Principal Analyst at Ecosystm Claus Mortensen said, "Migrating SAP to the cloud has proven to be a notoriously complex task over the years. To help the migration to Google's Cloud, Google launched its SAP Lighthouse program. The Cloud Acceleration Program can be seen as an evolution of Lighthouse."
Mortensen added, "Google Cloud Acceleration Program is intended to make migration as simple as it can be under the circumstances – but I don't think it will ever be easy to migrate SAP to the cloud – it is too complex a system to become simple to migrate. Whether it will succeed in convincing SAP customers to migrate much depends on how well the program partners perform."
The primary aim of the Cloud Acceleration Program is to boost the adoption of Google cloud services and benefit customers with greater innovation, operational efficiency, and risk mitigation. Google has been active in promoting the programme and in the same spirit, Google recently acquired CloudSimple, a provider of secure, dedicated environments to run VMware workloads in the Cloud. Many organisations are running VMware in their on-premises environments to run a variety of workloads and this acquisition will boost abilities to run VMware on Google Cloud Platform.
As we recently stated in our predictions for 'the top 5 cloud trends for 2020′, the ability for even the top cloud players to compete will increasingly come down to their ability to expand their service capabilities beyond their current offerings. Ecosystm expects these players to further enhance their focus on expanding their services, management and integration capabilities through global and in-country partnerships. One particular area might be partnerships focusing on Cloud migration between Clouds and from Cloud to on-premises. Google's Cloud Acceleration program is a prime example of a framework, that has such partnerships in mind.
Speaking on the benefits of Google Cloud acceleration program for SAP customers, Mortensen said "cloud offers a lot of flexibility and agility that would be hard to achieve using an on-premises deployment. So, from that perspective, the Google Cloud Acceleration program should be good news to both new customers and existing customers, who see a benefit from migrating partly or fully to the cloud."