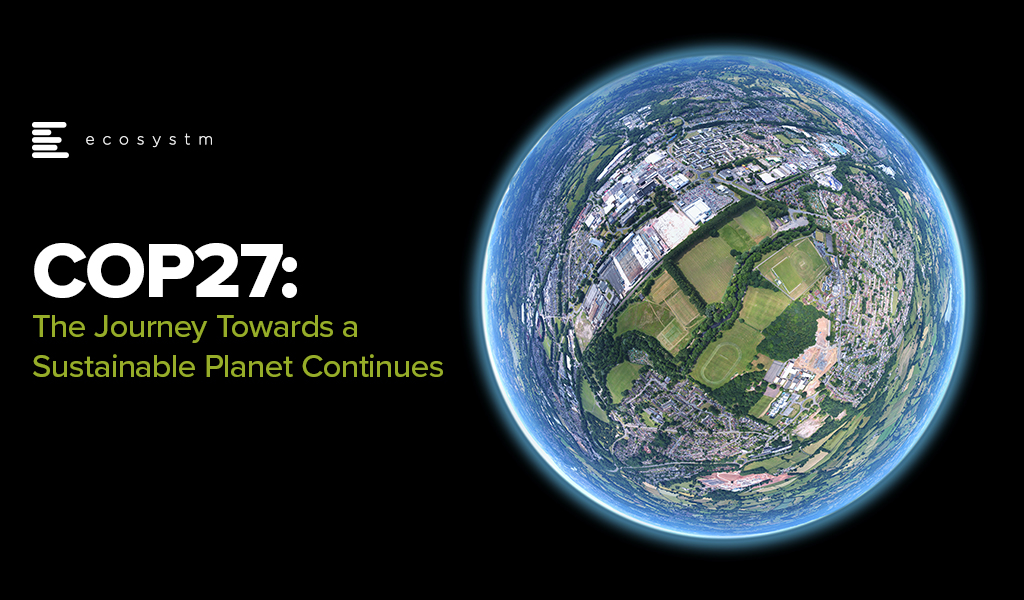 The recently concluded 27th Conference of the Parties to the United Nations Framework Convention on Climate Change (COP27) brought together Heads of State, ministers and negotiators, climate activists, mayors, civil society representatives, and CEOs in Egypt's city of Sharm el-Sheikh to discuss climate action. The conference aimed to build on the outcomes of COP26 to effectively tackle the current climate emergency and set goals for the future.
Where COP26 Left Off
Before we look at COP27, here's a look at what COP26 committed to and what the progress has been. The conference had ended on an ambitious note with a slew of climate plans and pledges undertaken by countries for the upcoming decades. In addition, all countries agreed to come back to COP27 with stronger, more focused climate plans of actions. The event saw 141 countries promise to halt and reverse forest loss and land degradation by 2030. As part of the Paris Agreement, 151 countries updated their nationally determined contributions (NDCs). Over 100 countries also signed the Global Methane Pledge to cut their collective methane emissions by 30% by 2030. The Glasgow Climate Pact was released at the end of COP26, which highlighted the need to phase out coal. During the conference, the Glasgow Financial Alliance for Net Zero (GFANZ) committed over USD 130 trillion in private capital towards achieving net-zero goals.
However, climate activists pointed out that there were some missed points:
Ocean crisis was not addressed
The progress on Climate Change Policy was hindered due to a lack of gender equality
There was a lack of agreement on loss and damage finance from mature economies to emerging economies facing wide-scale destruction of life and property due to extreme weather events
While many countries did set long-term goals, there was a lack of short-term targets for 2030
COP27 Continues to Pave the Path Ahead
Despite a lot of commitments being made during the previous conferences, not a lot of those targets were met. This year, one of the crucial focus points was the implementation of existing targets instead of setting new goals. The top themes at COP27 were climate finance, adaptation, loss and damage, and increased ambition.
Loss and Damage. In a first, 'loss and damage' was made a part of the provisional agenda of discussion on matters relating to finance. Smaller nations called for a treaty against fossil fuels, and a global tax on corporations' profits from fossil fuels. Countries, including Austria, Germany, Belgium, and New Zealand, promised funds to emerging economies to help them with the loss and damage caused by activities undertaken by mature economies.
Adaptation. COP27 President Sameh Shoukry launched the Sharm El-Sheikh Adaptation Agenda, which outlines 30 adaptation outcomes that, if completed by 2030, will positively impact about four billion people in lesser developed areas in the world. UN secretary-general António Guterres also addressed the conference and suggested a universal early warning system for five years. In addition, the UN Human Rights and Right Here, Right Now launched the Human Rights Climate Commitments (HRCC) which is an initiative for rights-based climate action.
Accountability. Apart from this, discussions to highlight how greenwashing and weak net zero pledges are threatening to undermine global efforts were held. Global securities regulators called for a closer review of carbon trading to prevent greenwashing by companies to offset their emissions. This has led to a need for transparency and holding organisations accountable for net zero goals as well as establishing clear regulations and standards.
Other key areas of discussions focused on integrating renewable energy and bringing better energy solutions that cater to diverse countries and requirements and the Ukraine war and its impact on the Middle East and Africa. The COP27 agenda this year focused on various topics around finance, resilience, industry, land use, water, energy, and transport to create a sustainable planet.
Future Expectations
With several successful conferences behind us, the world wants more focused implementations and lesser conversations. Here are some of the future expectations:
Emerging economies want to see 'loss and damage' a part of long-term climate agendas.
As extreme weather conditions continue, concrete short-term plans to deal with the water and soil crisis are just as important as long-term ones.
More collaborations are required between governments, corporates, investors, and society for new solutions and innovations.
Corporates need to commit more to funding sustainable projects, invest in sustainable technology, and actually, reduce their carbon footprint.
With today's unpredictable times, policies need to be framed such that they can easily be amended and adapted to ensure that there is no pause or stop when implementing them.
The need of the hour is to address implementation blocks, facilitate conversations for funding and partnerships, and simple policies that are realistic – especially if 2030 and 2050 targets are to be met.