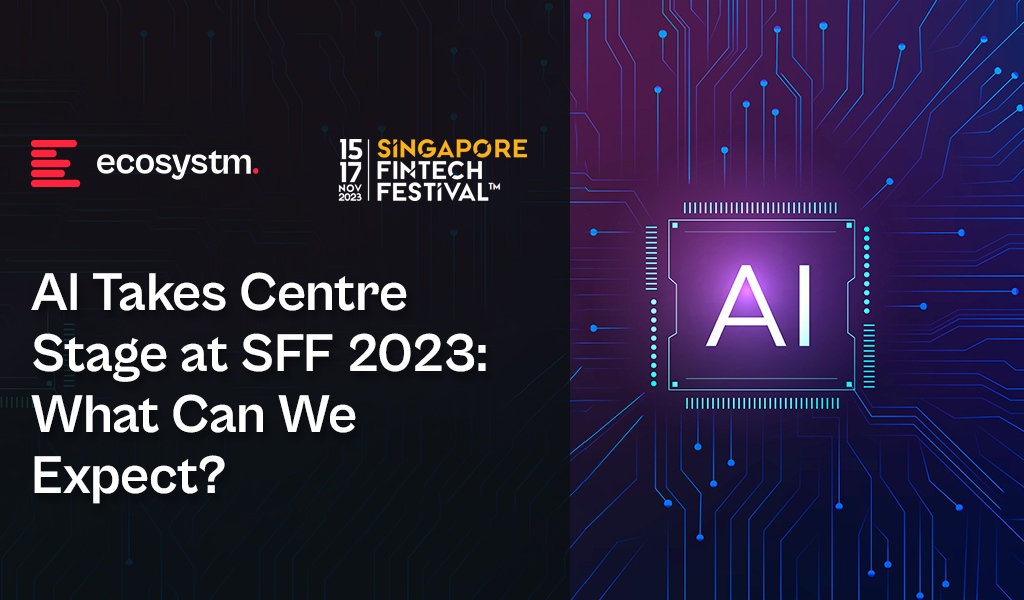 Four years ago, at the Singapore FinTech Festival (SFF) 2019, the Monetary Authority of Singapore (MAS) announced the Veritas framework and consortium for responsible use of AI. Veritas was a trailblazing initiative to set common standards for responsible AI adoption in financial services.
Fast-forward to 2023, and SFF 2023 is themed around the applications of AI in financial services – or in short: "AI for good. AI for good?". So, what can we expect from this year's event?
Here is what I am looking forward to at the event:
Read on to find out why these sessions promise to be interesting!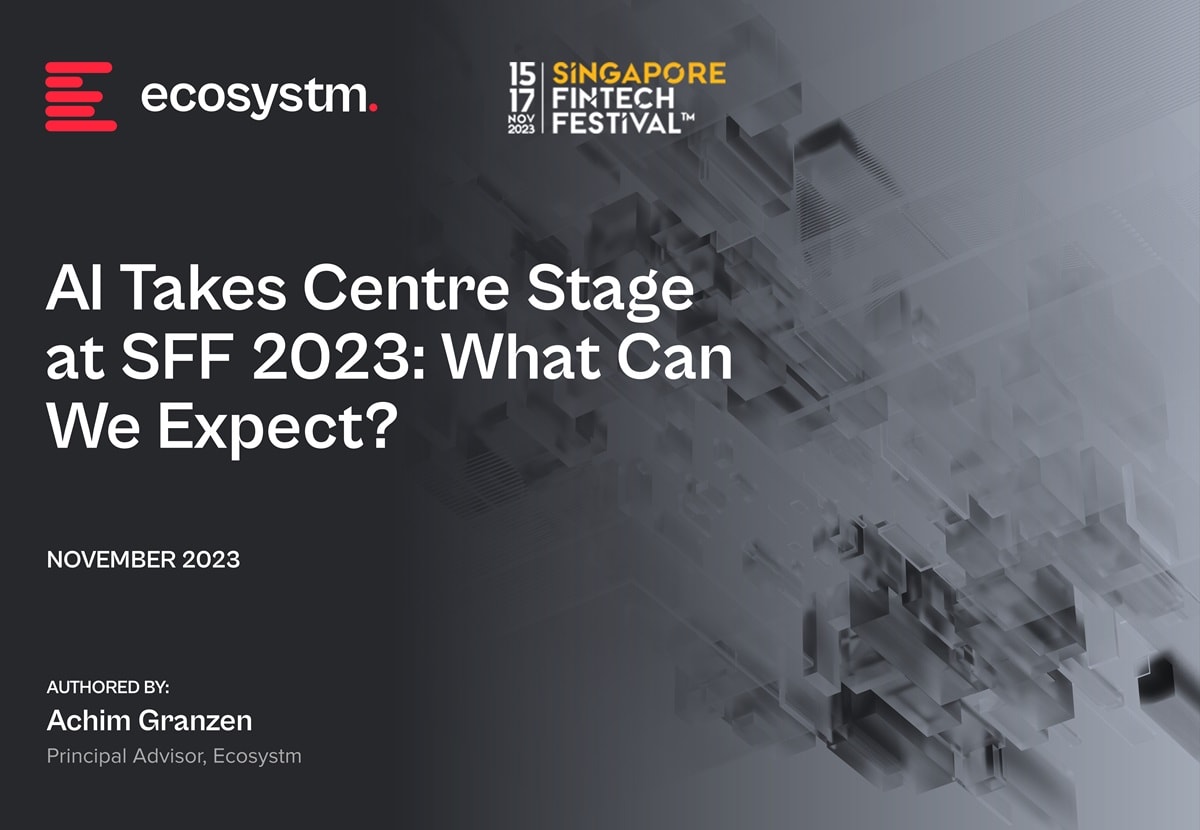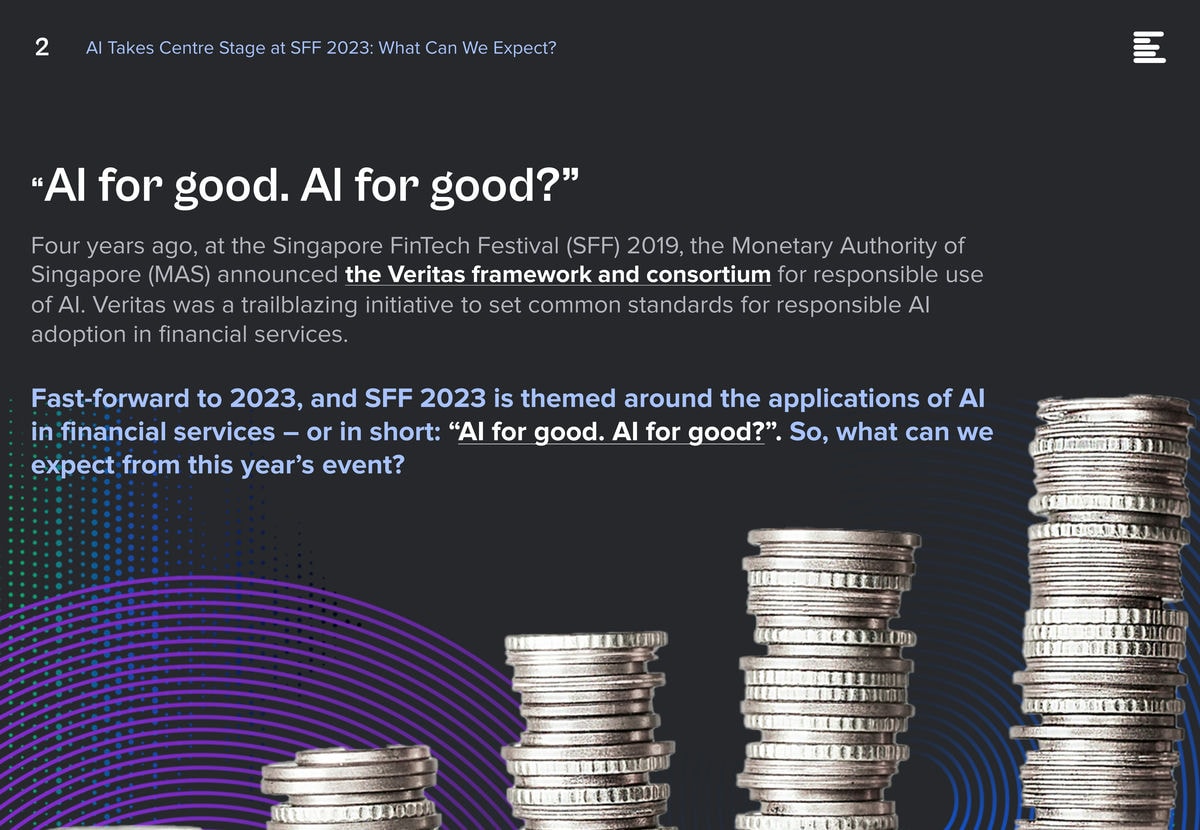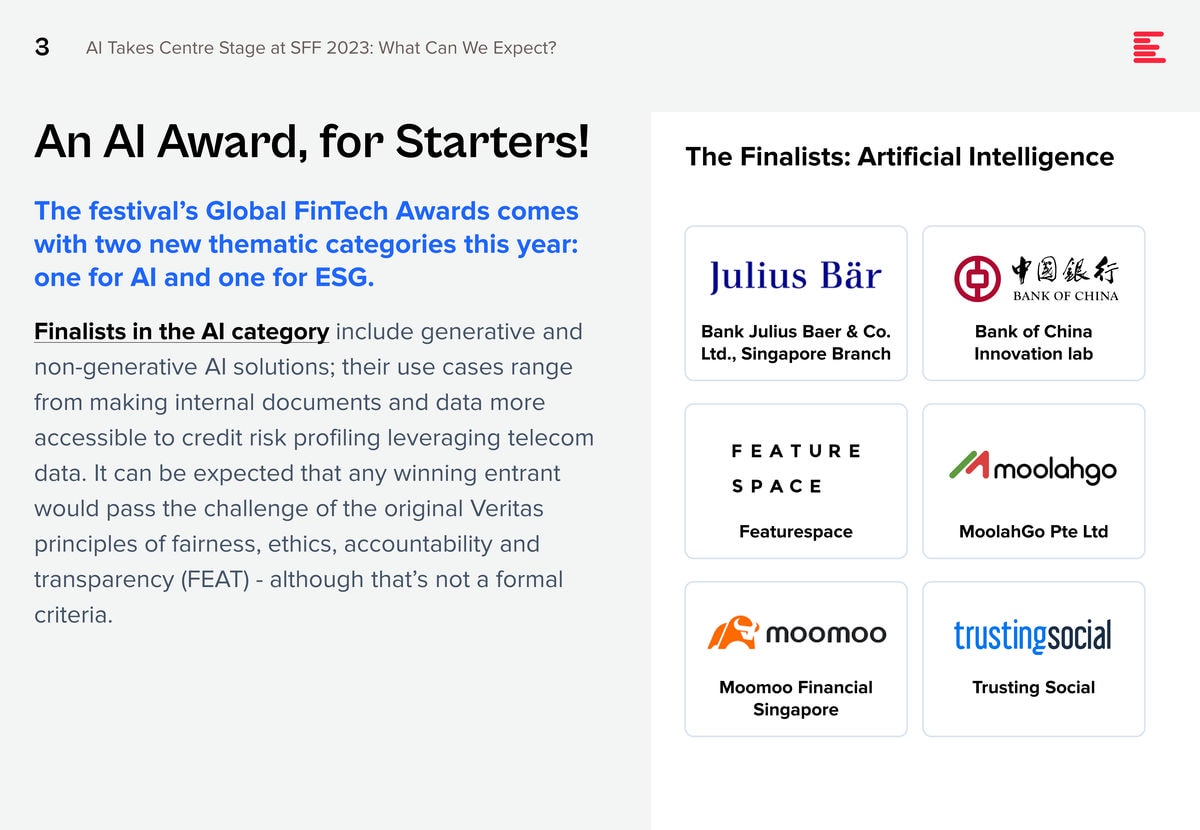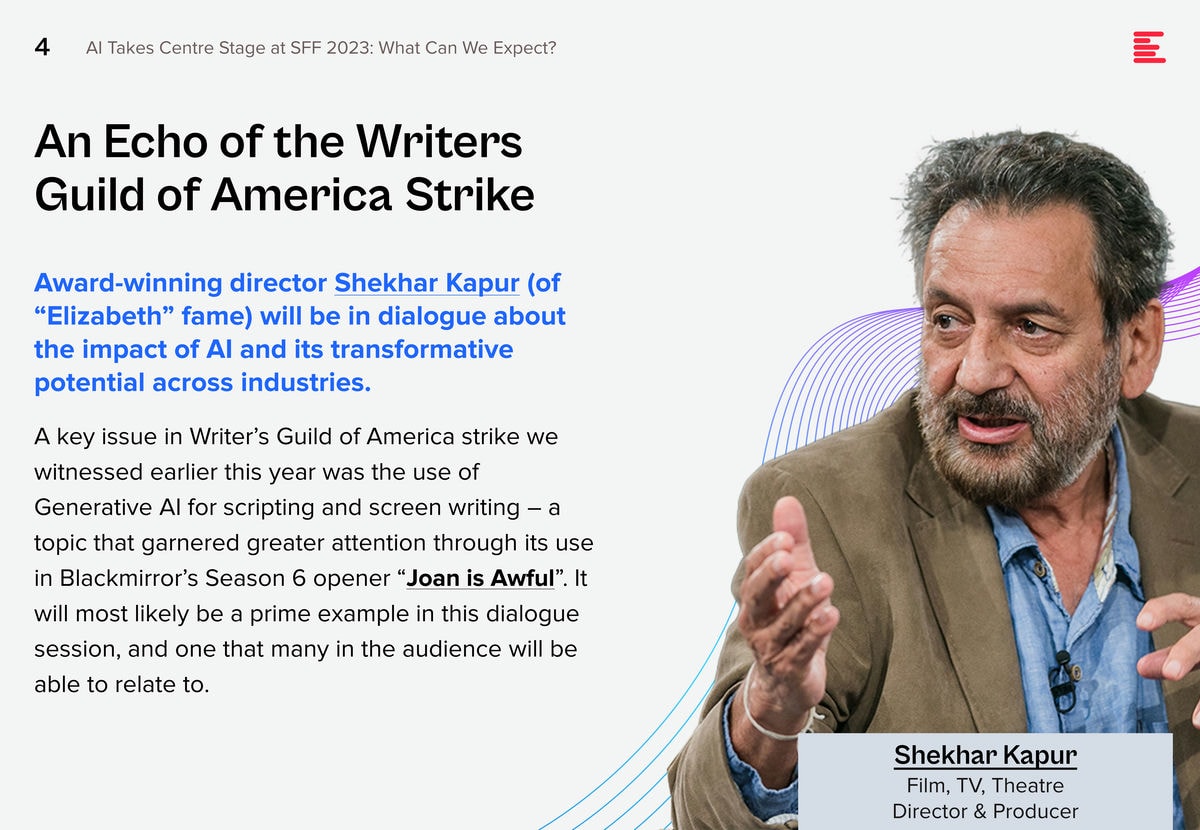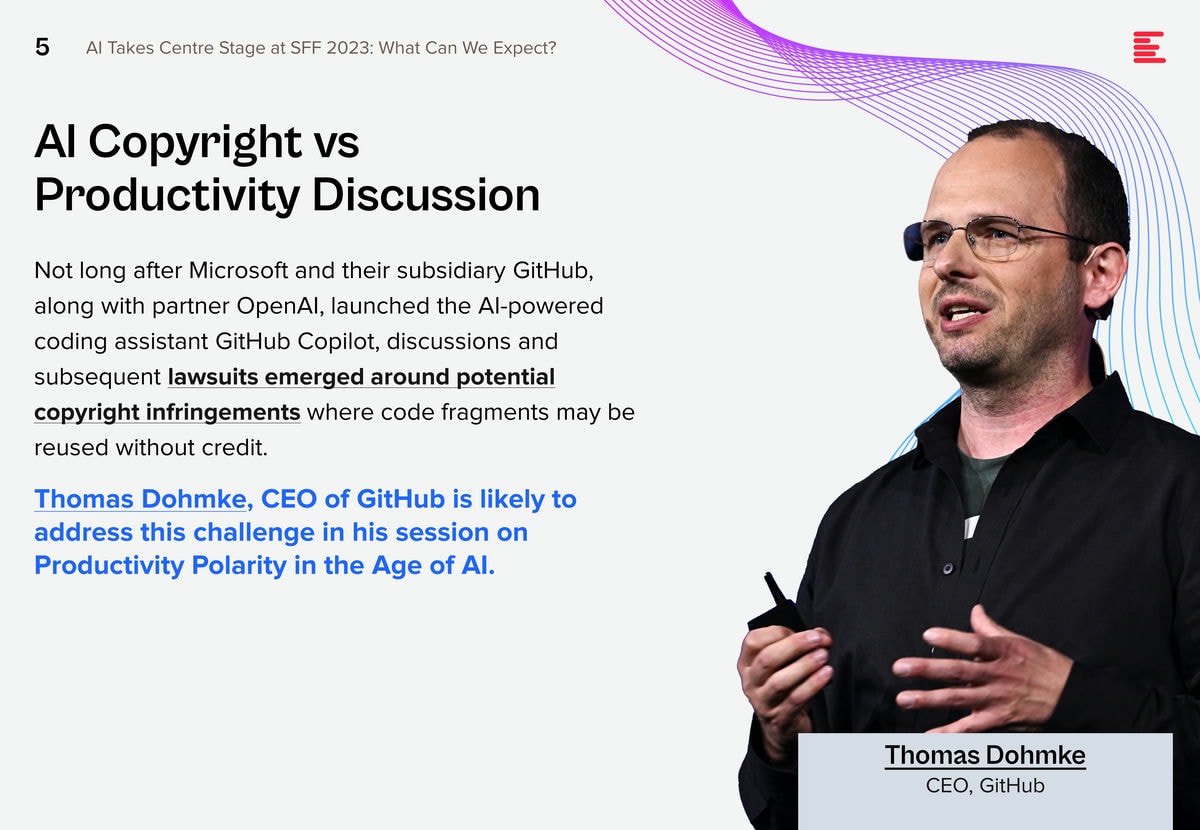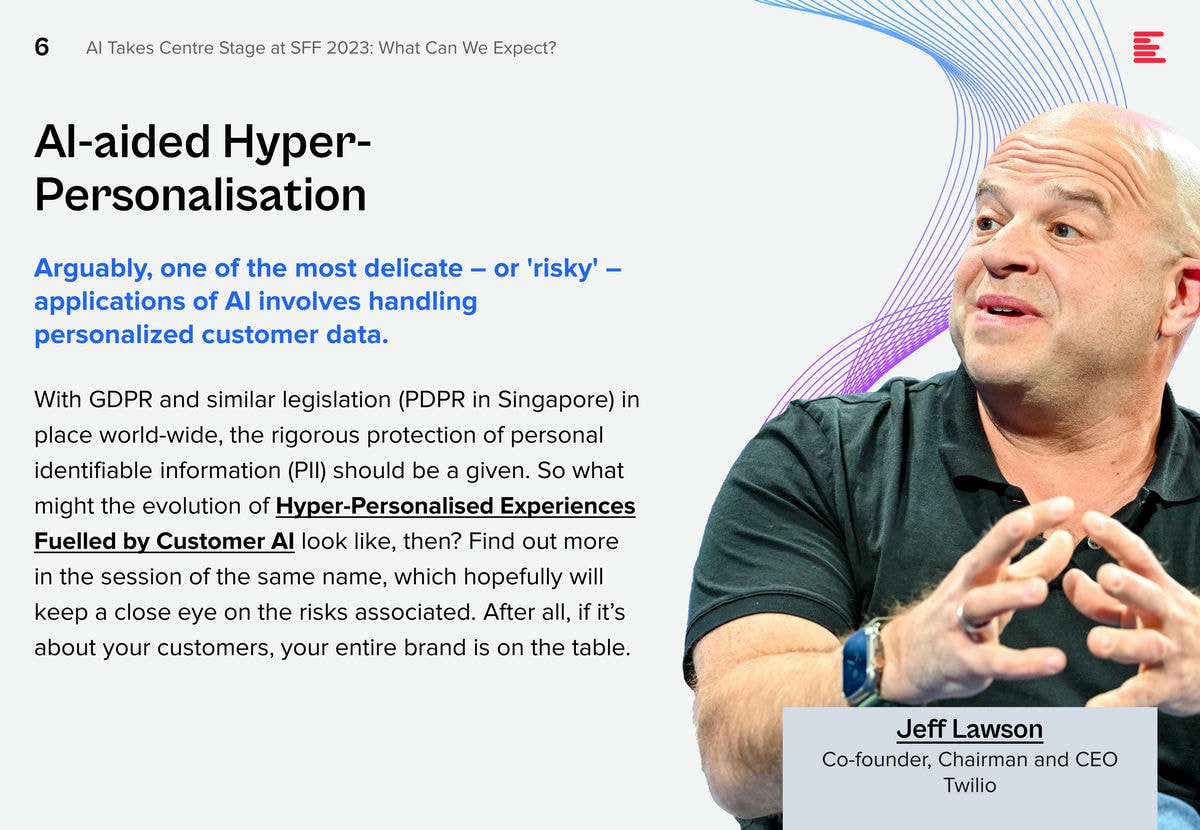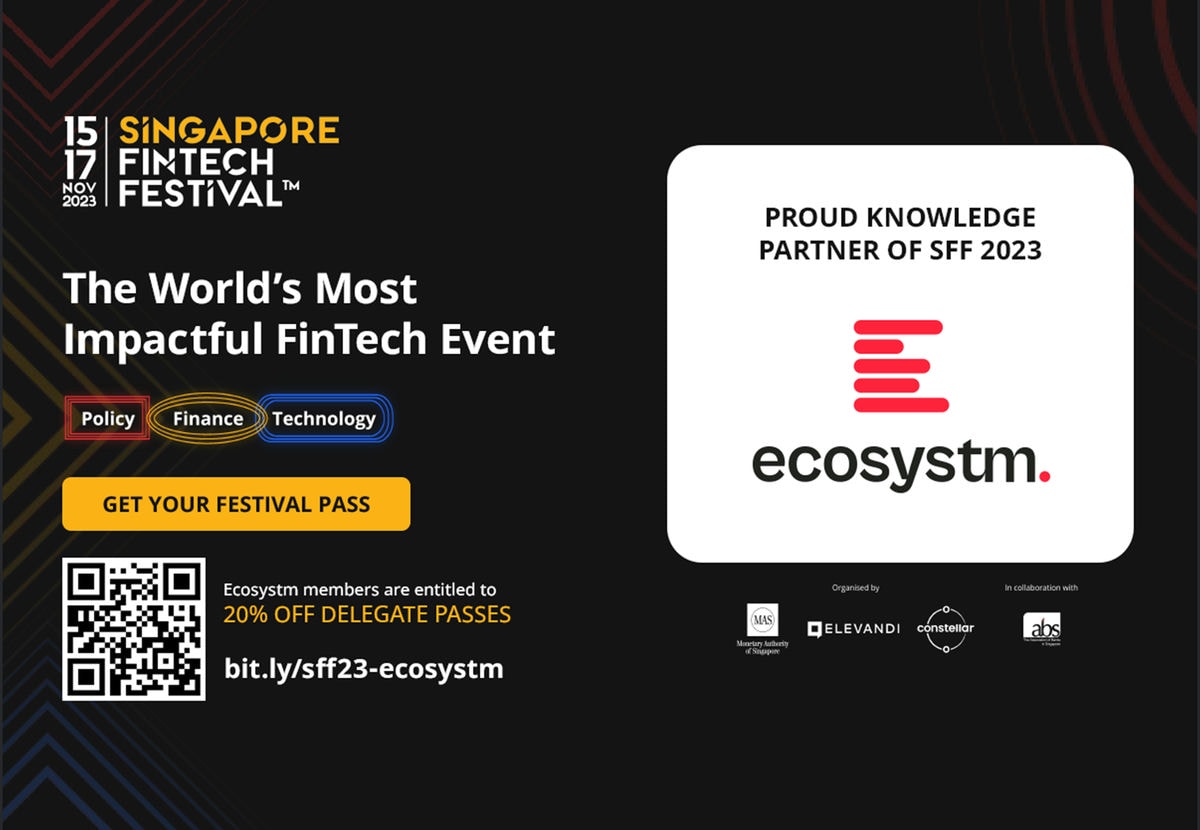 AI-Takes-Centre-Stage-SFF2023-1
AI-Takes-Centre-Stage-SFF2023-2
AI-Takes-Centre-Stage-SFF2023-3
AI-Takes-Centre-Stage-SFF2023-4
AI-Takes-Centre-Stage-SFF2023-5
AI-Takes-Centre-Stage-SFF2023-6
AI-Takes-Centre-Stage-SFF2023-7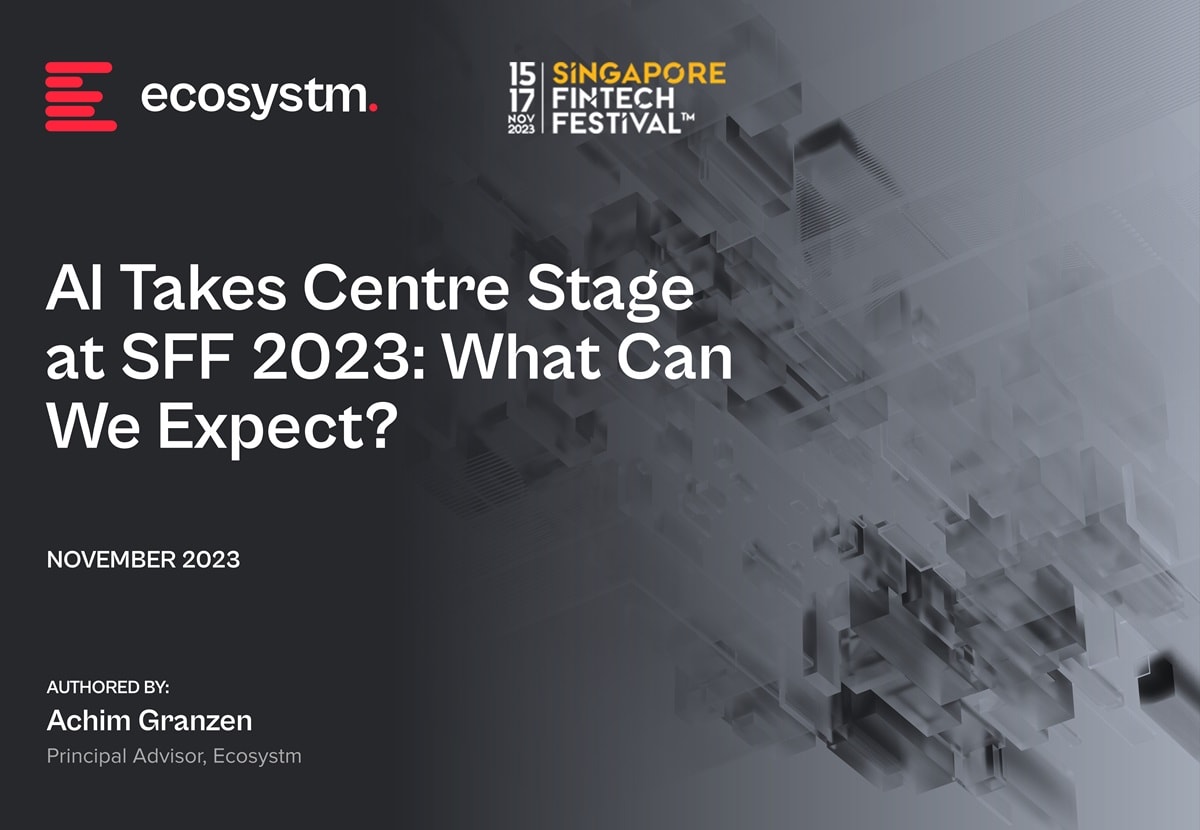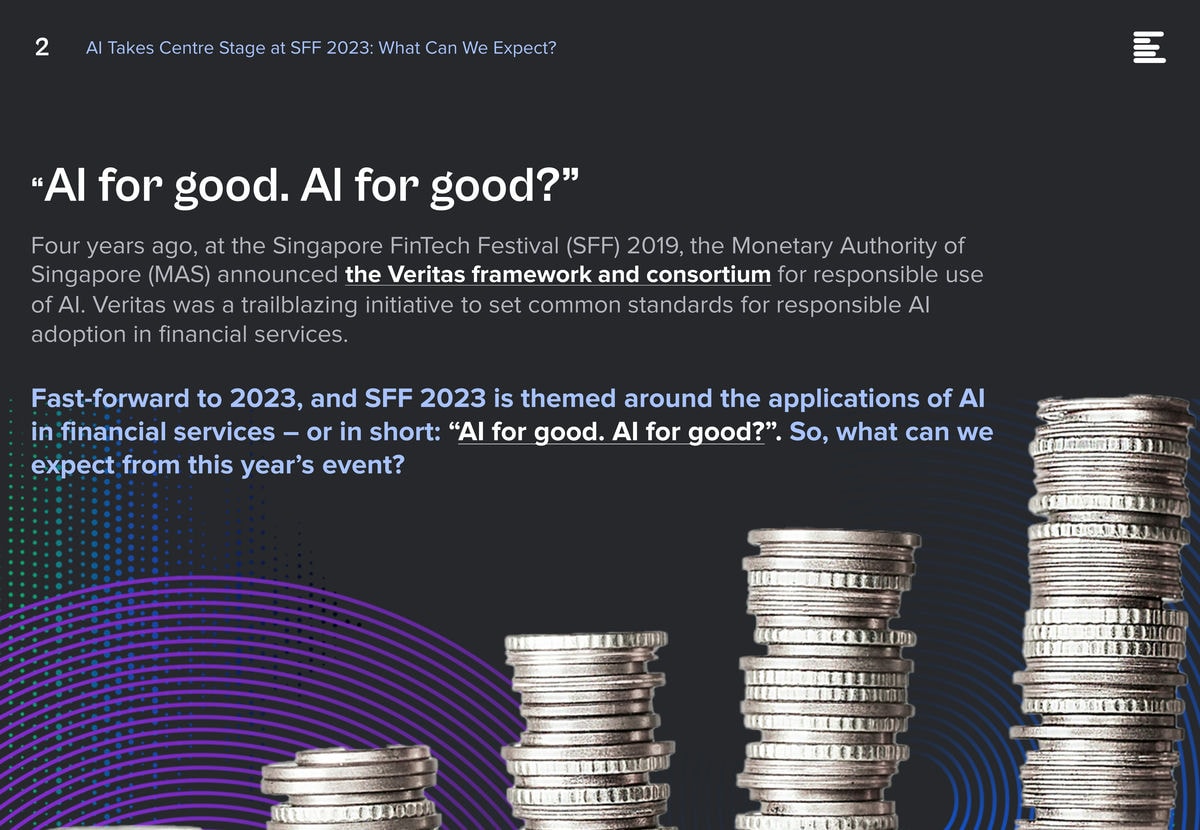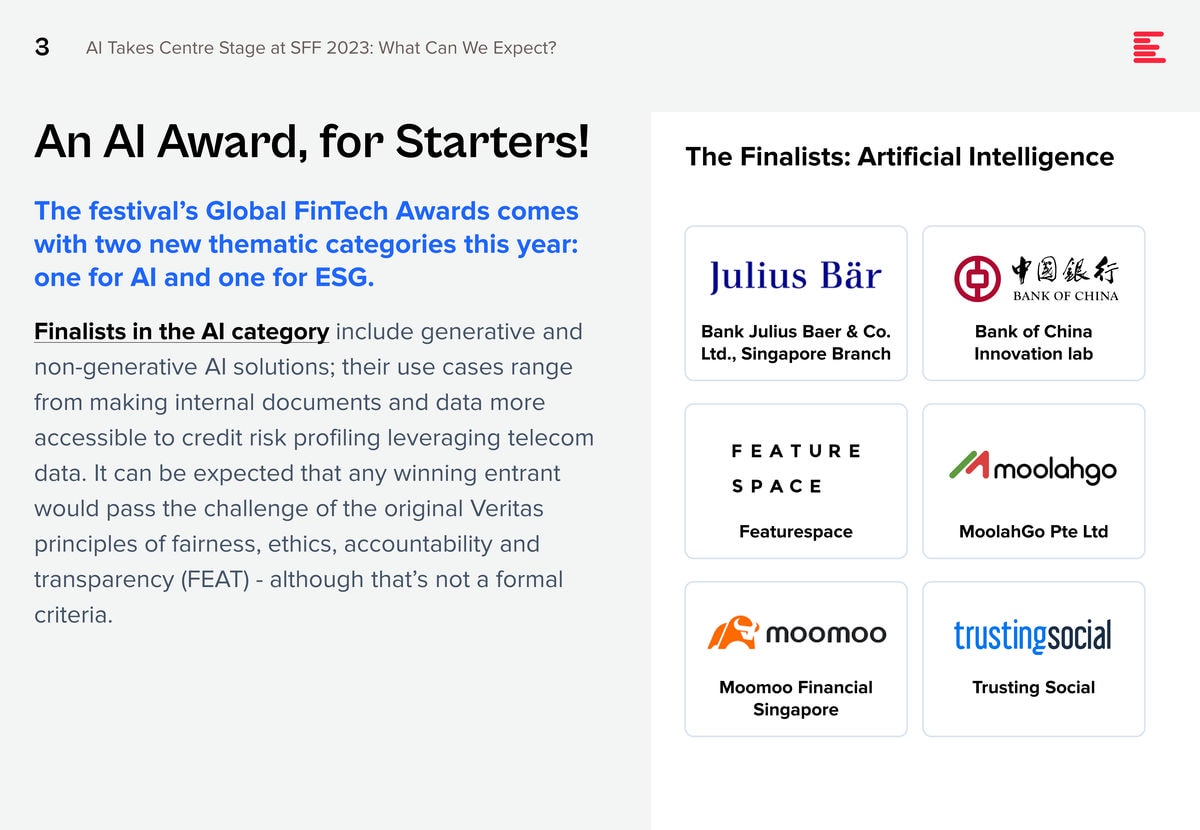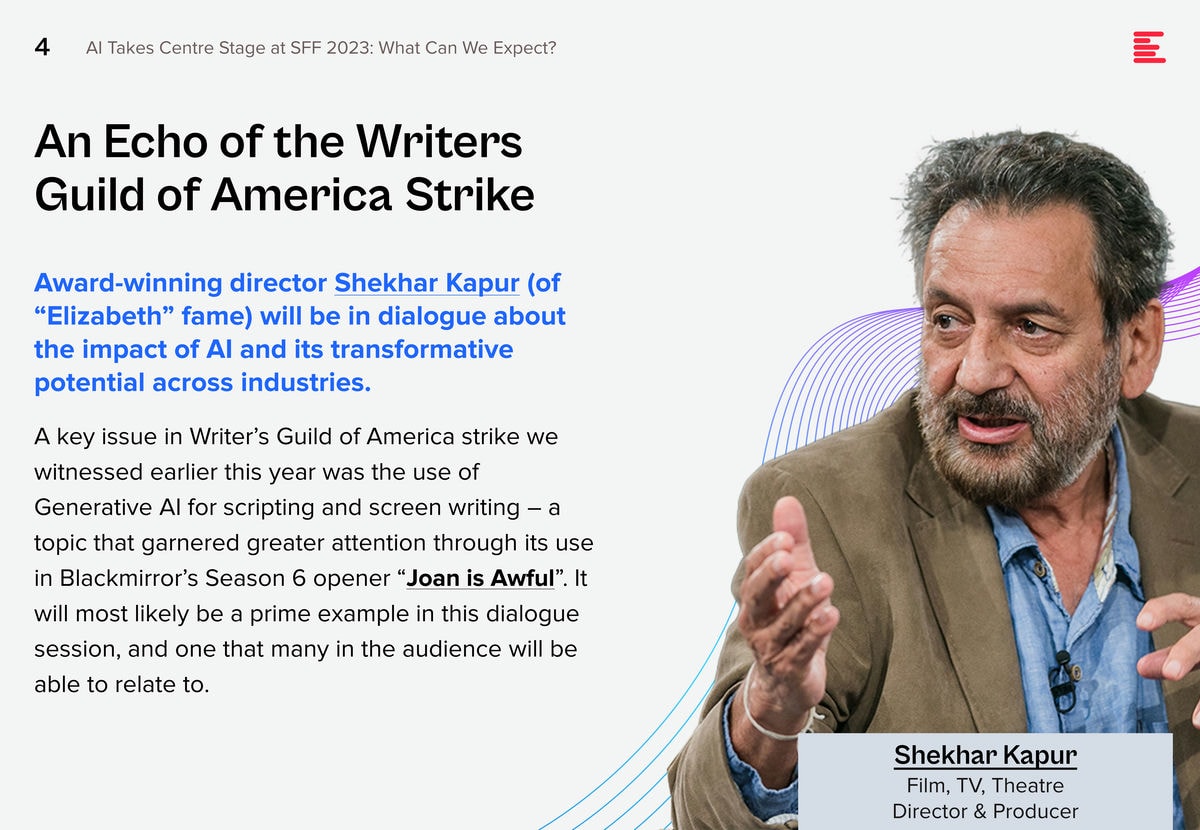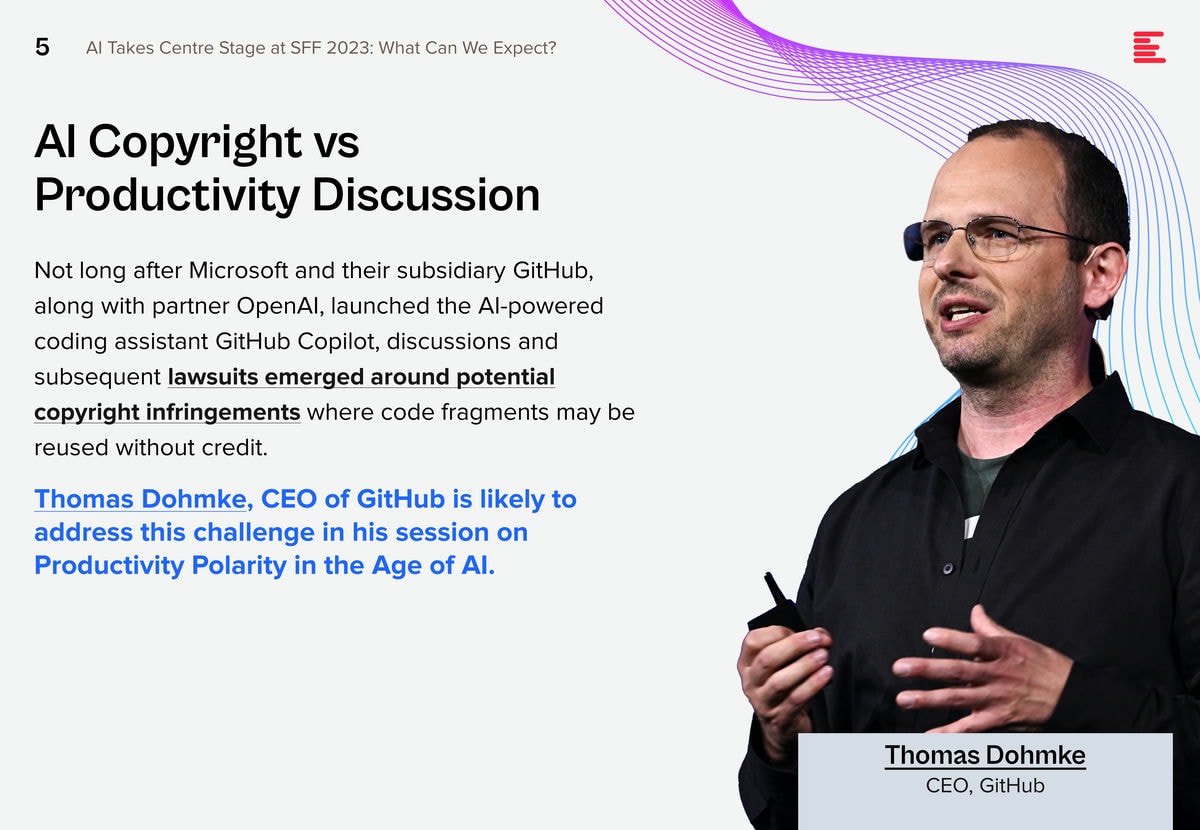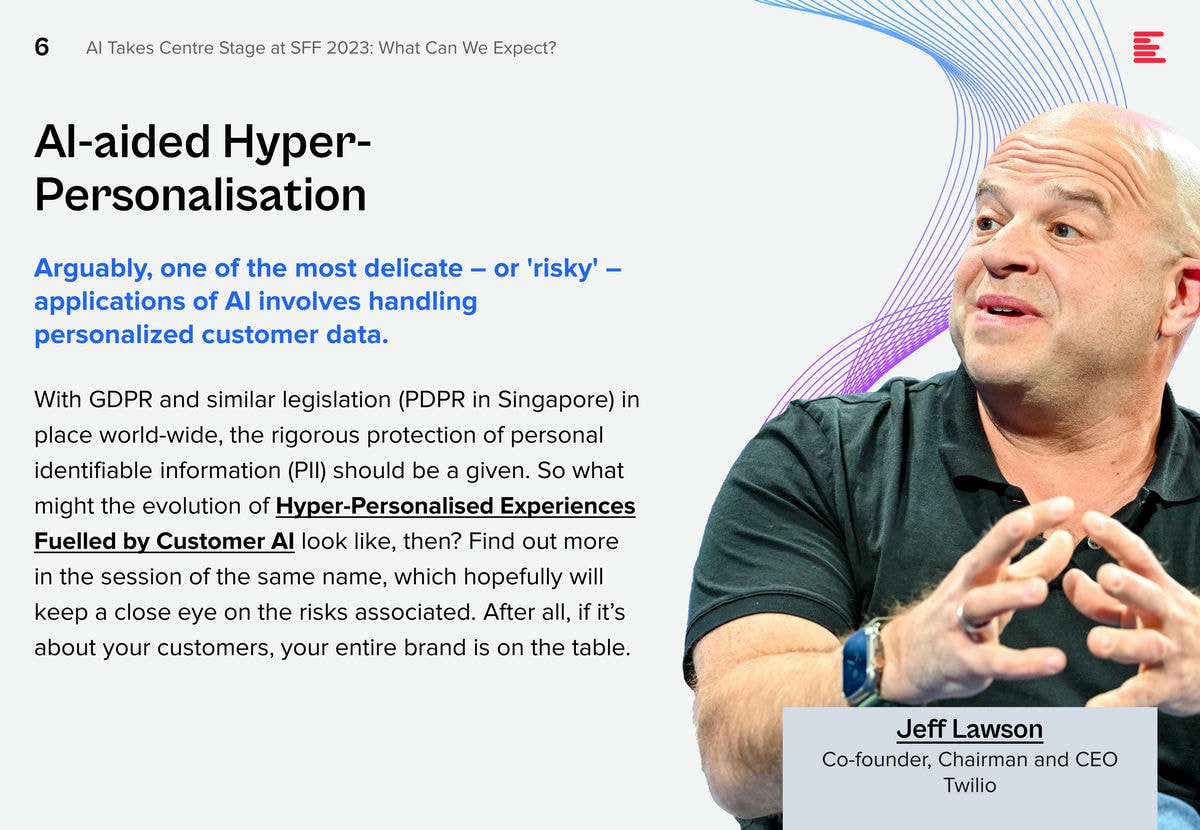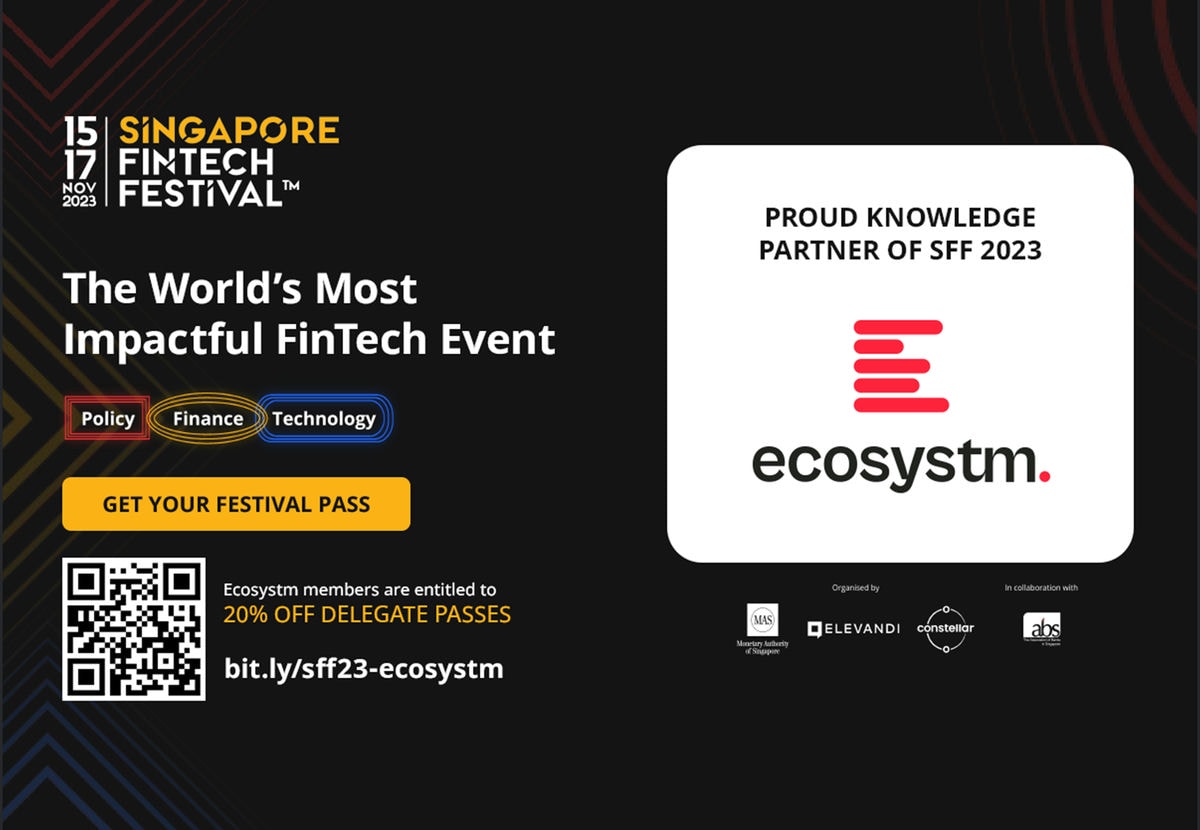 Click here to download 'AI Takes Centre Stage at SFF 2023: What Can We Expect?' as a PDF