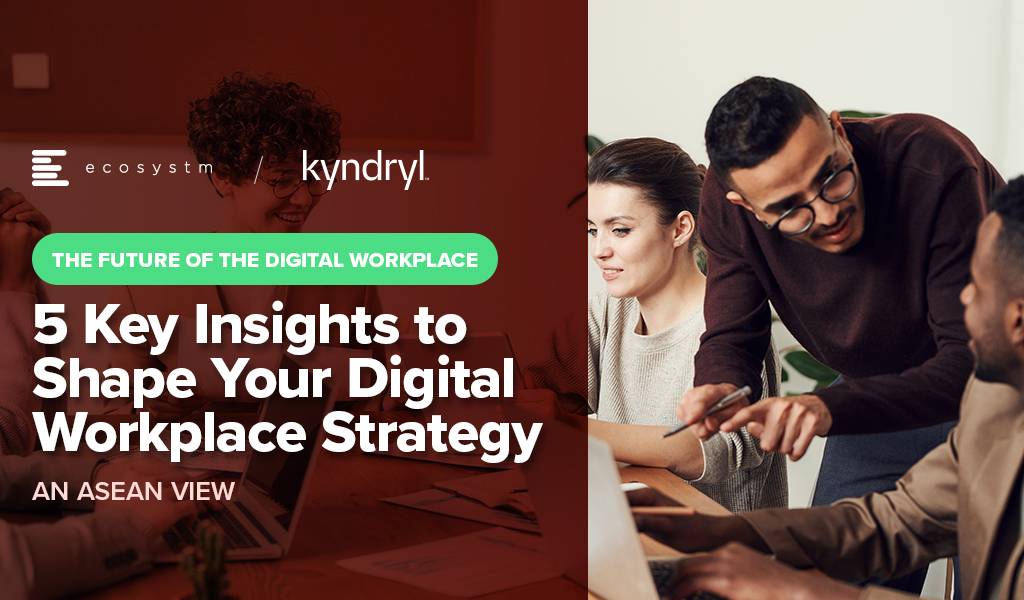 For the last two years organisations have been forced to invest on digital services for their customers and giving their employees access to the right technologies to allow them to work from home – or from anywhere they choose to. Organisations find that they have to continue to evolve – and are now looking to build a 'Digital Workplace' that caters to the hybrid workplace.
As organisations in ASEAN define the work model that works for their business operations, work culture and organisational goals, there are a few areas that they must focus on.
Here are 5 insights from the Ecosystm Voice of the Employee Study that will help you shape your Digital Workplace.
Evolve the physical workplace. 72% of knowledge workers in ASEAN will work both remotely and from the office.
Build a true hybrid work culture. As organisations form their Digital Workplace strategy, they will have to ensure that the workplace is as comfortable as home offices!
Focus on employee wellbeing. Only 25% of organisations in ASEAN have made changes to their HR policies in the last two years.
Invest in the right technologies. To build that resilient hybrid workplace, organisations will first have to conduct a gap analysis and consolidation of their tech investments over the last two years.
Continue to monitor employee behaviour patterns. As organisations work towards a 'Return to Work' policy, they will see significant changes in employee usage behaviour patterns. If the right cyber practices are not in place, this could leave organisations vulnerable again.
Read on for more insights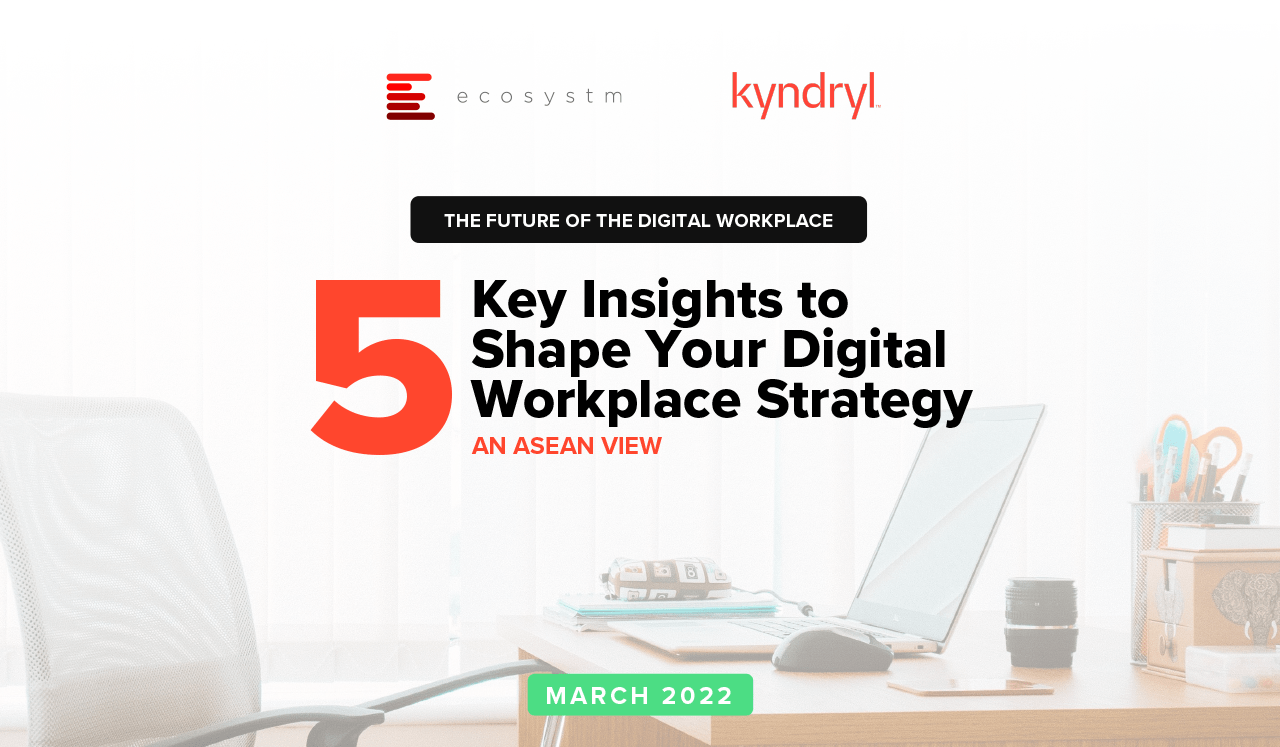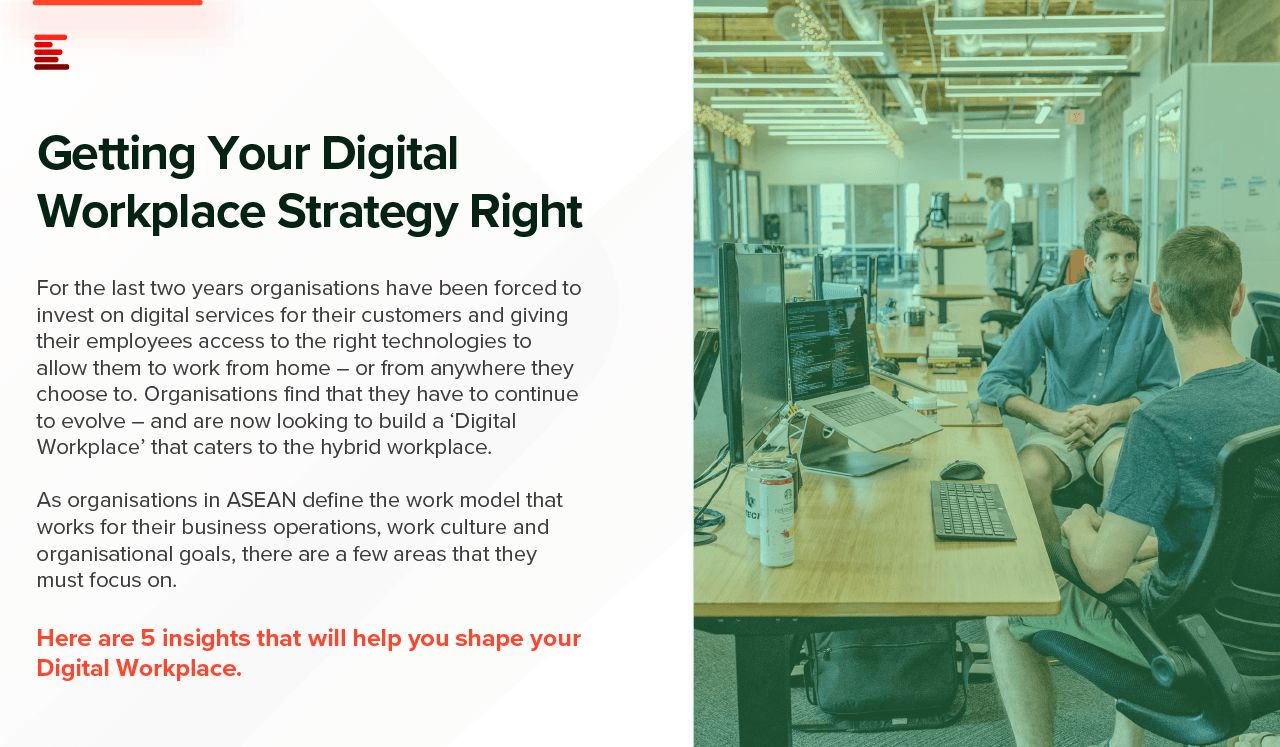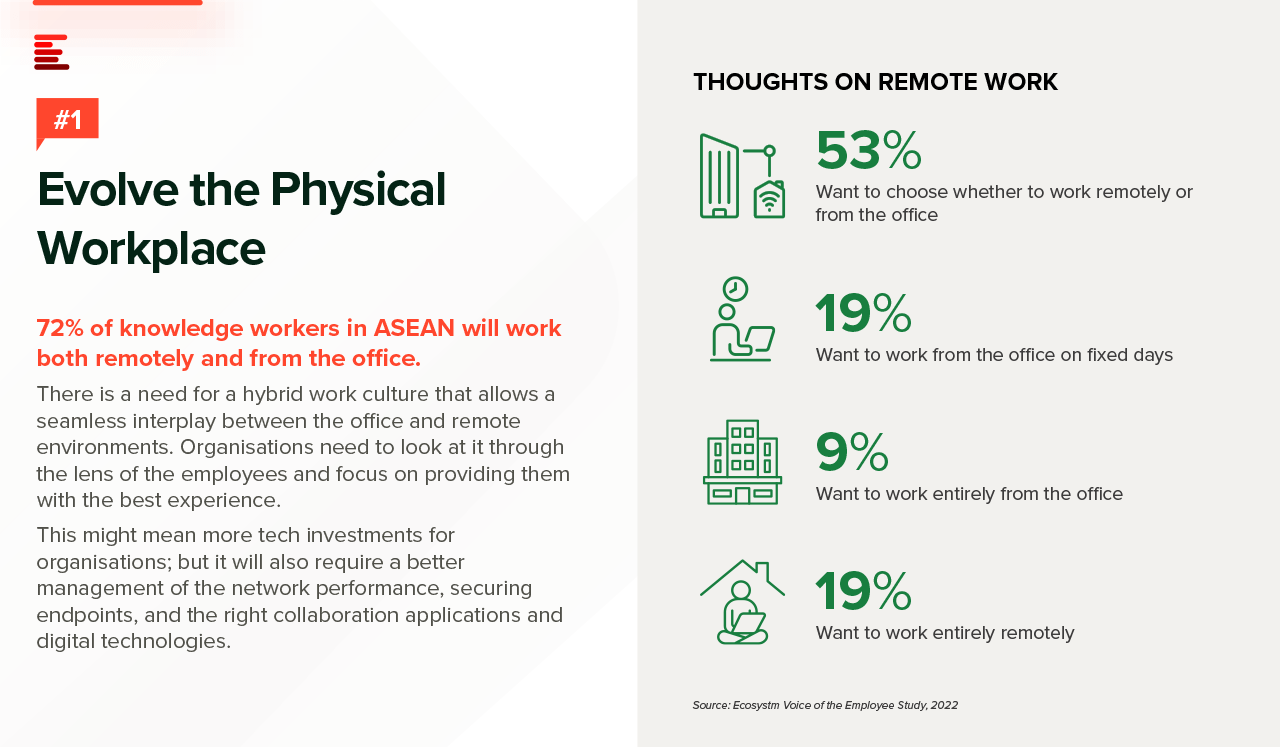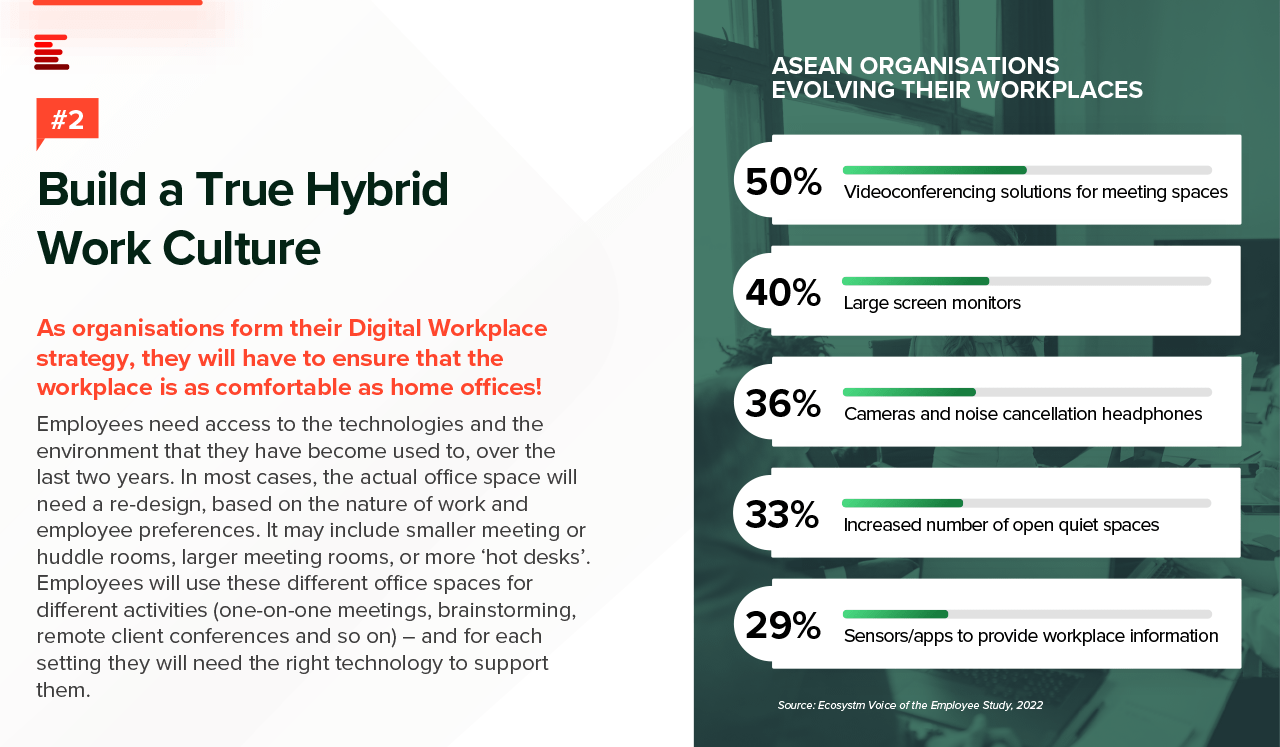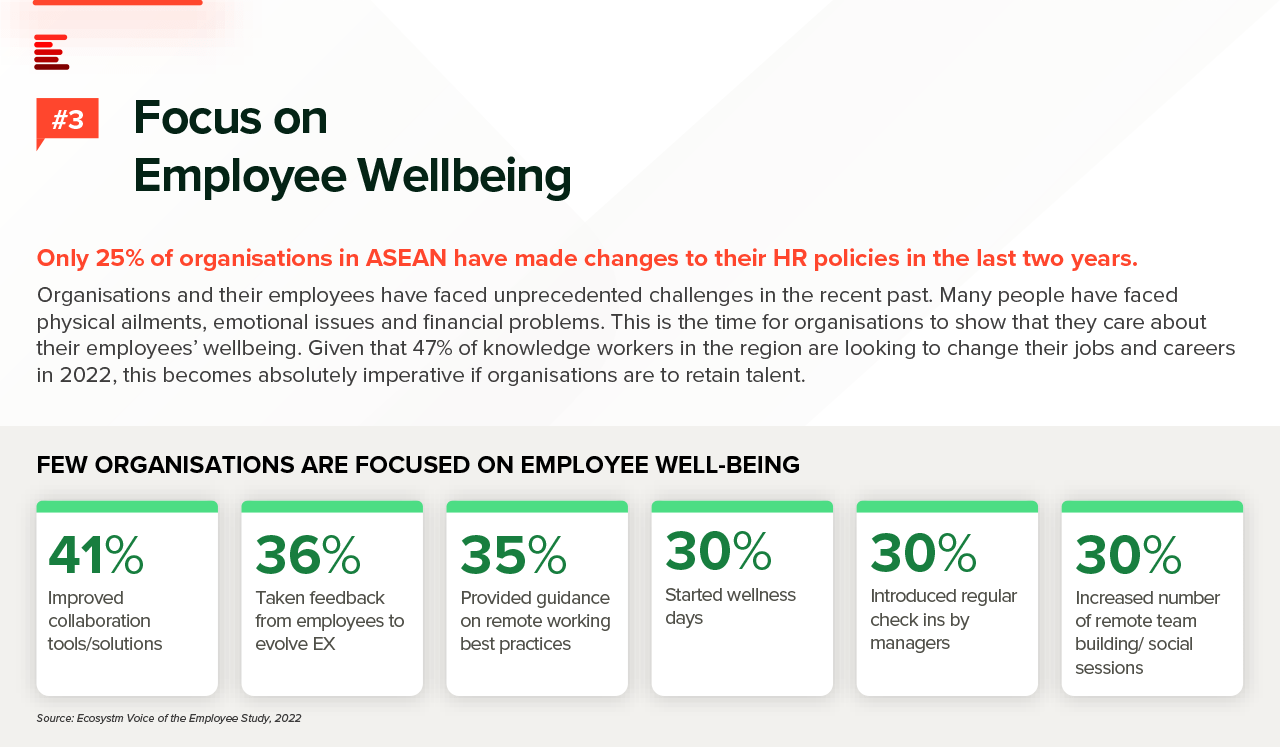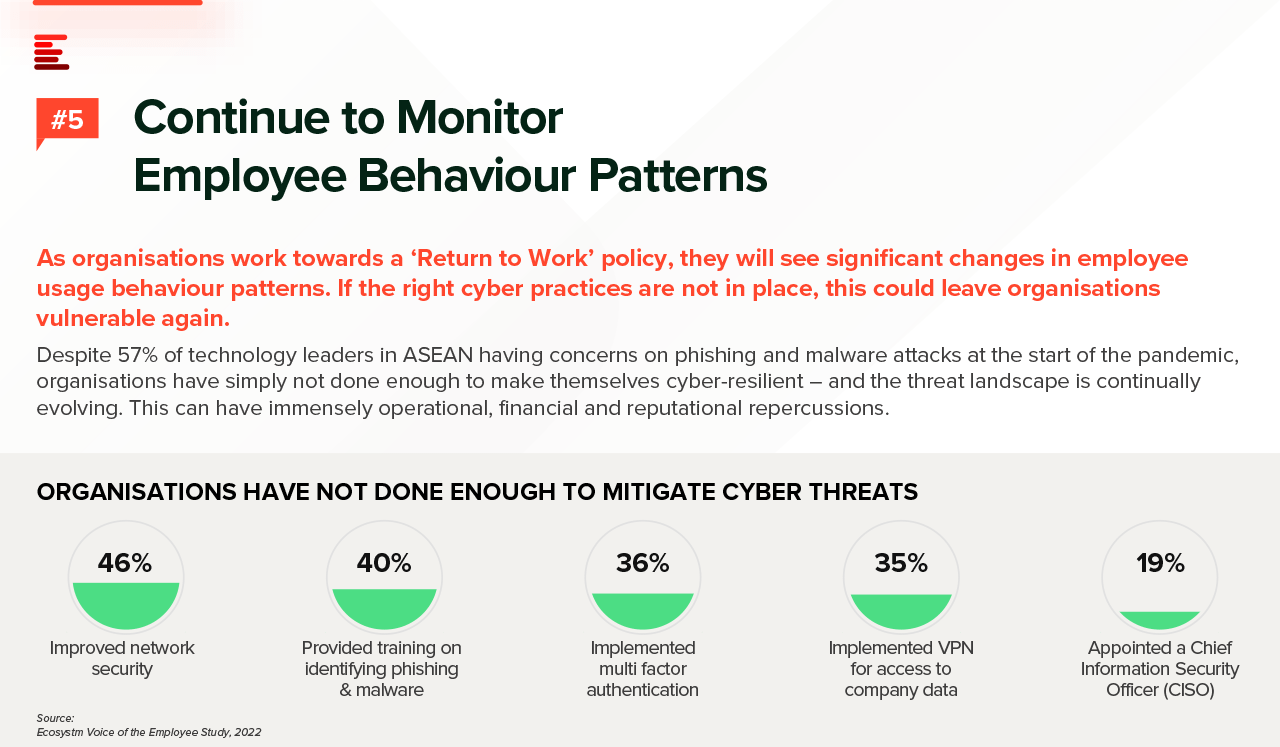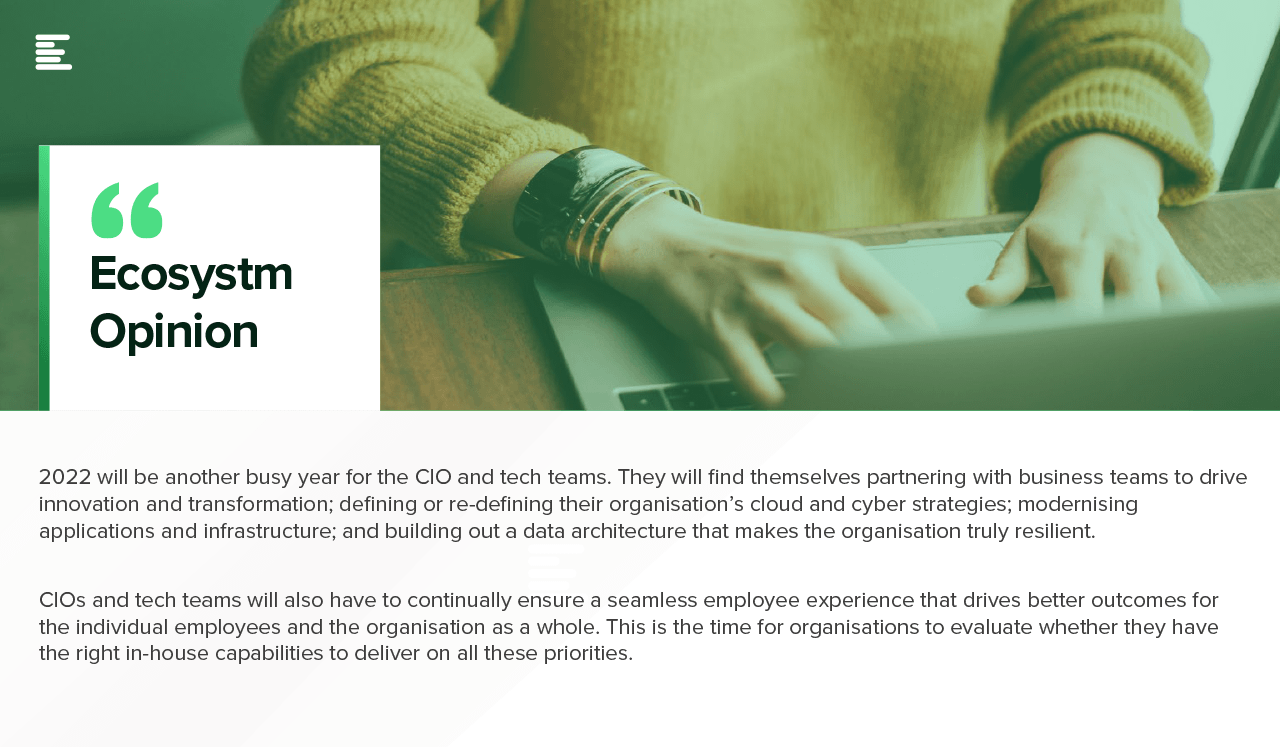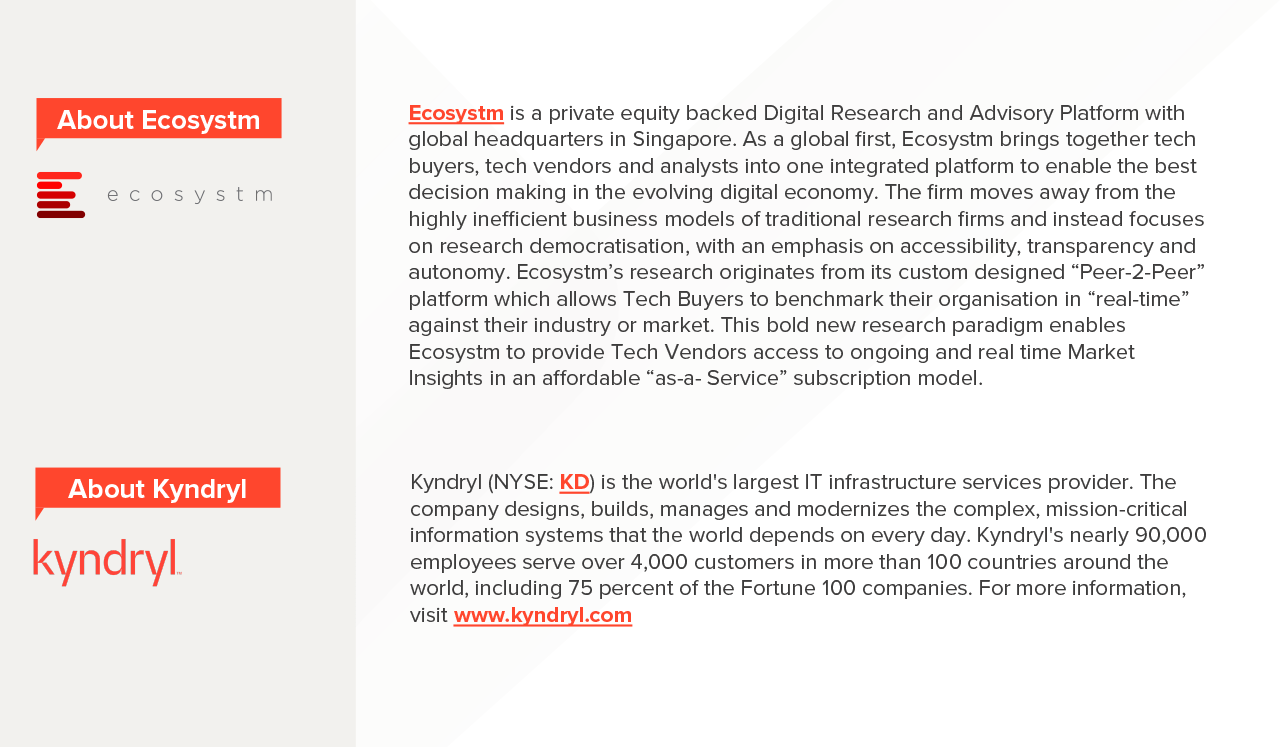 5-Key-Insights-Shape-Your-Digital-Workplace-ASEAN-1
5-Key-Insights-Shape-Your-Digital-Workplace-ASEAN-2
5-Key-Insights-Shape-Your-Digital-Workplace-ASEAN-3
5-Key-Insights-Shape-Your-Digital-Workplace-ASEAN-4
5-Key-Insights-Shape-Your-Digital-Workplace-ASEAN-5
5-Key-Insights-Shape-Your-Digital-Workplace-ASEAN-6
5-Key-Insights-Shape-Your-Digital-Workplace-ASEAN-7
5-Key-Insights-Shape-Your-Digital-Workplace-ASEAN-8
5-Key-Insights-Shape-Your-Digital-Workplace-ASEAN-9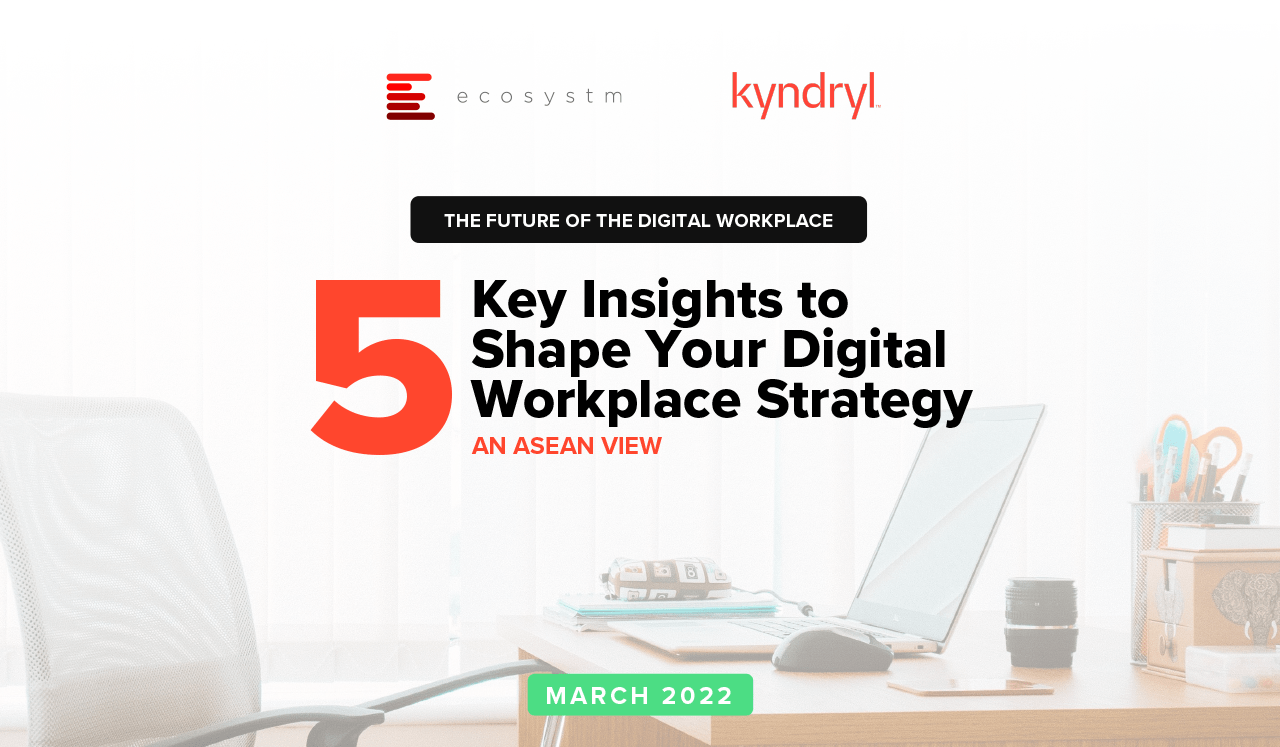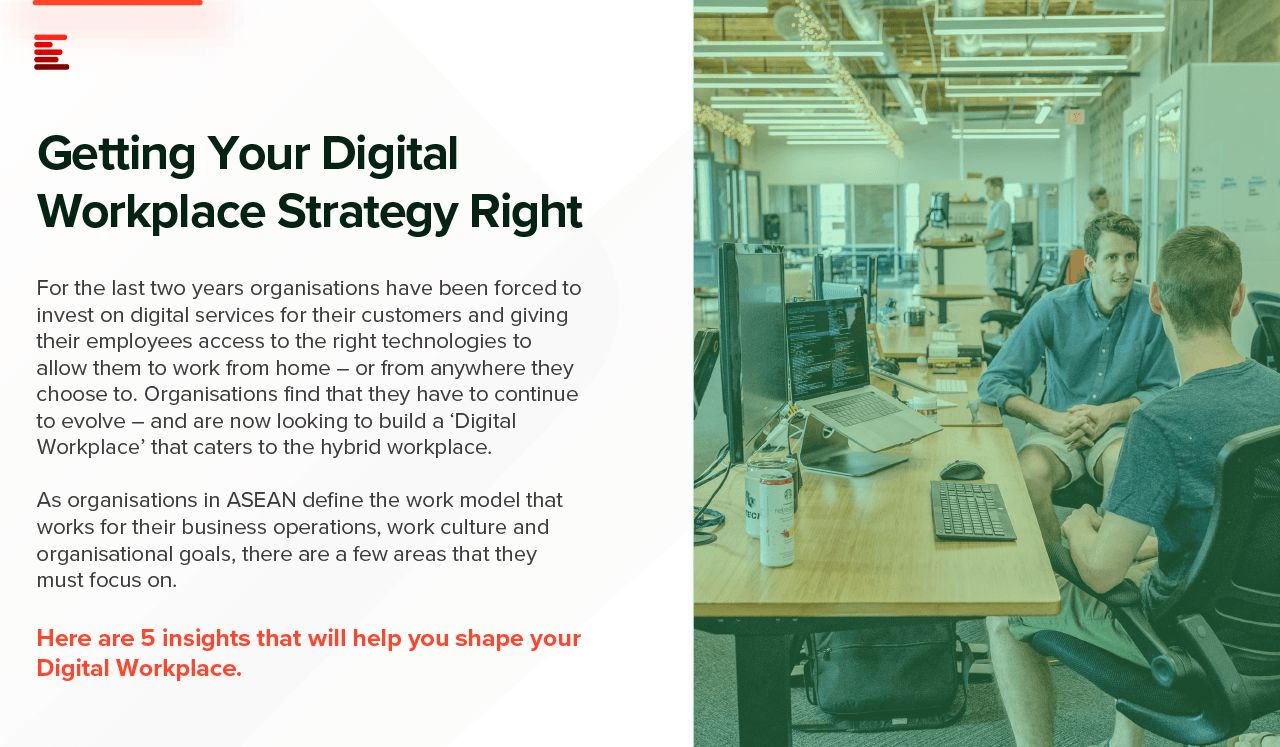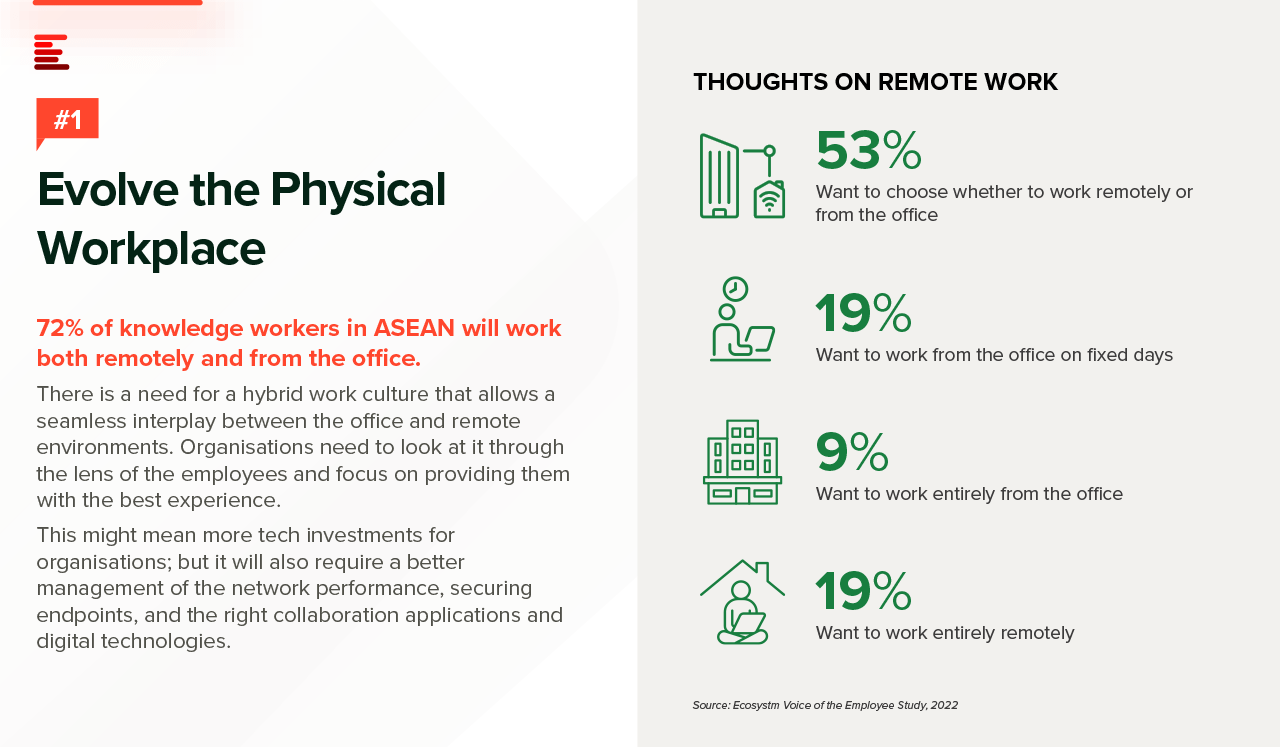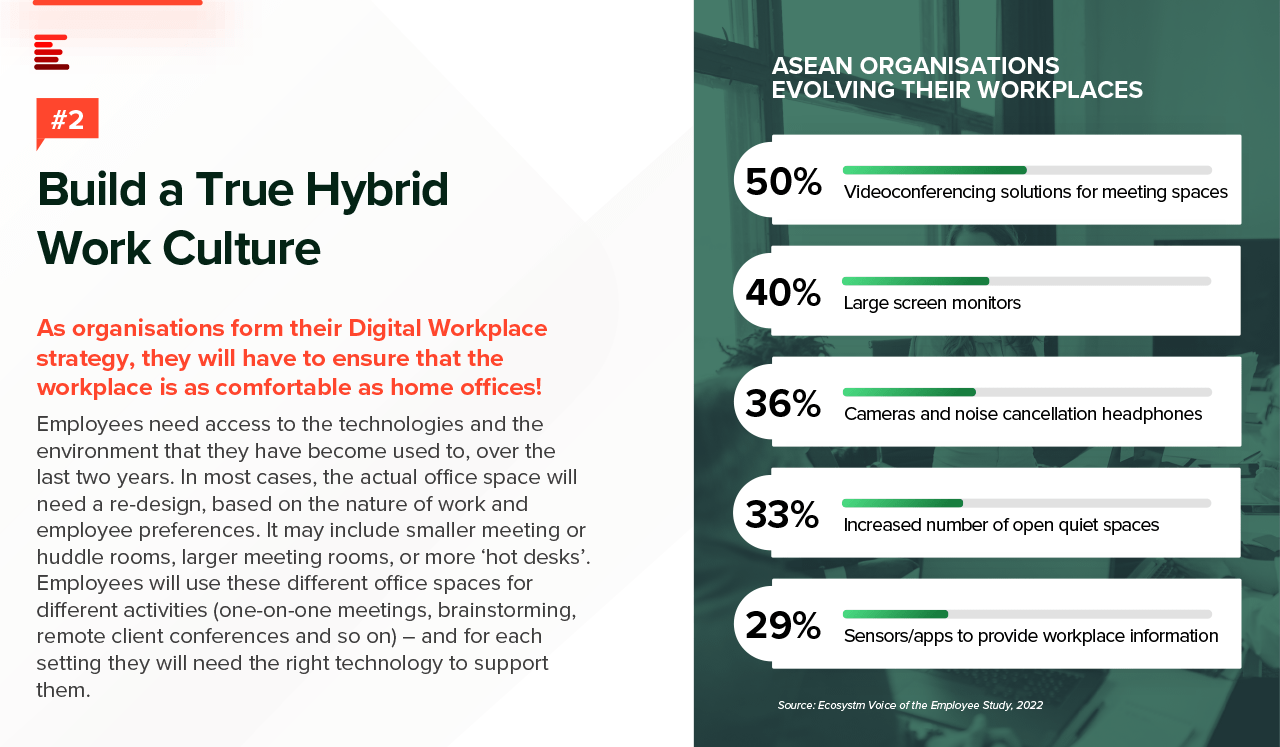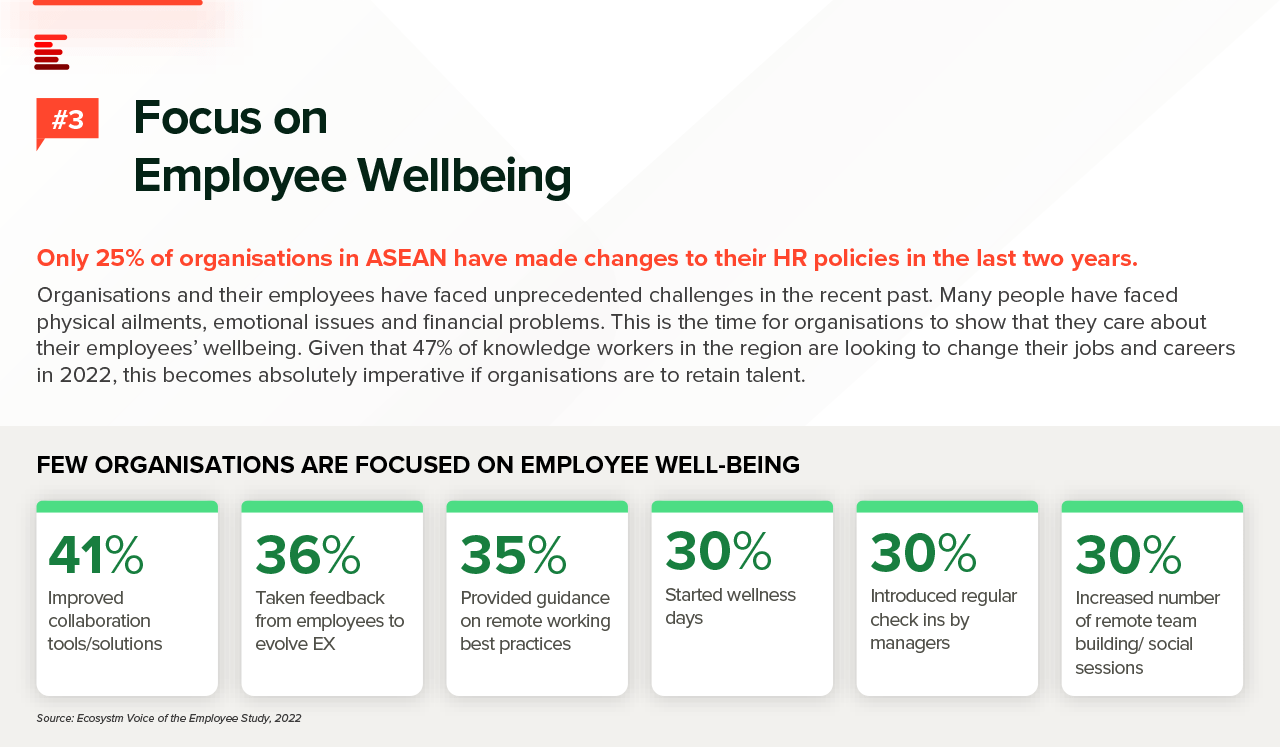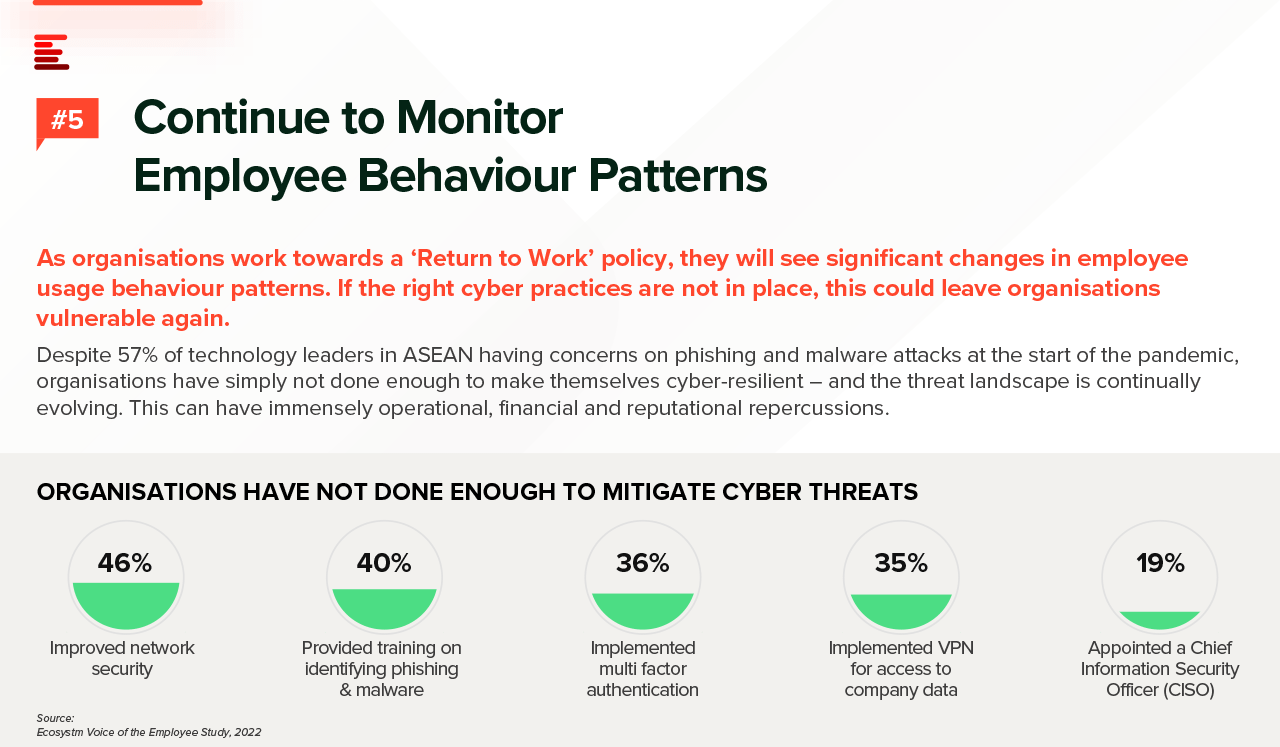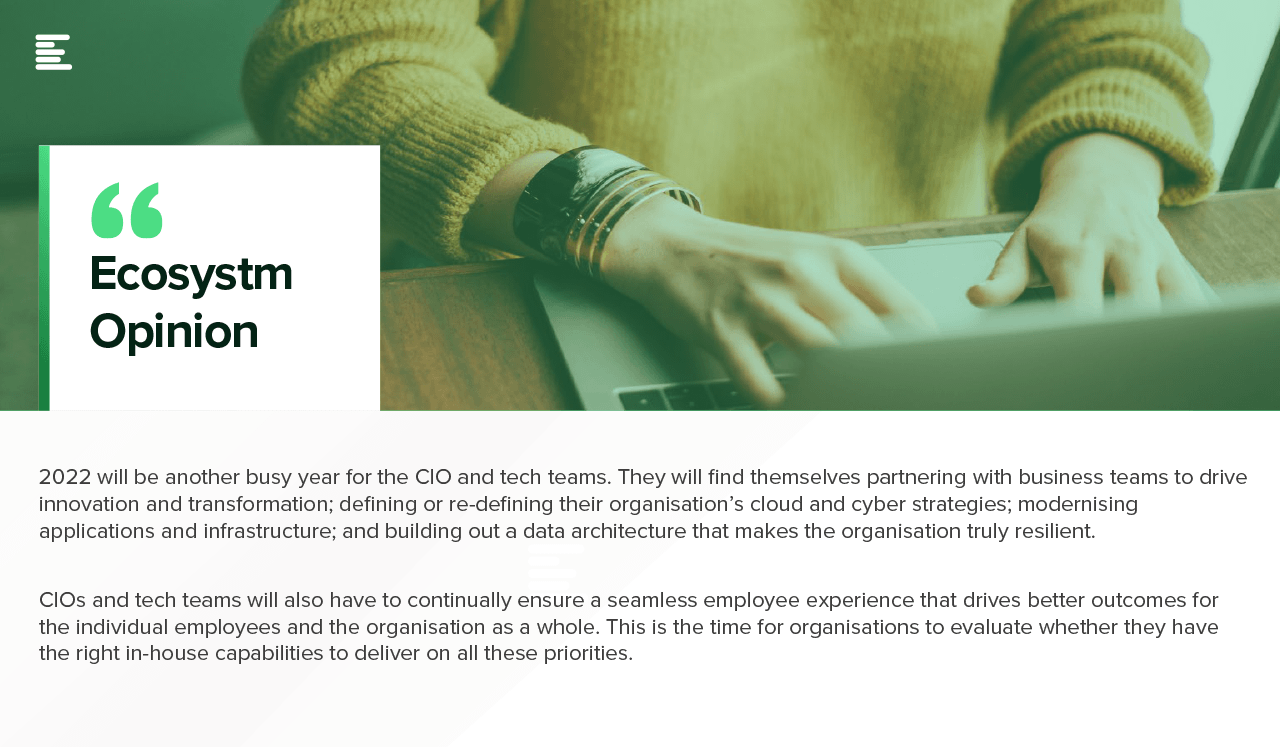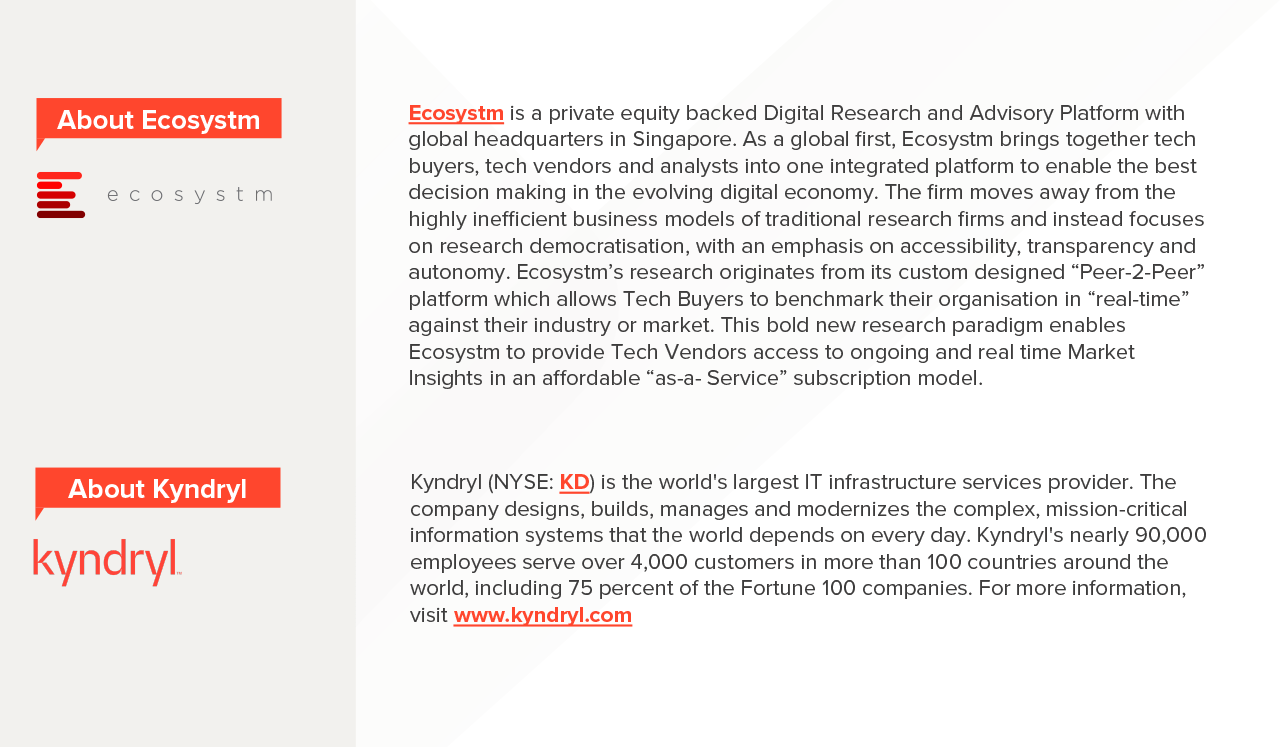 Click here to download – 5 Key Insights to Shape Your Digital Workplace Strategy – An ASEAN View as a PDF