Enhanced Partnership | Trusted Data Corridor | FinTech | Inclusion | Innovation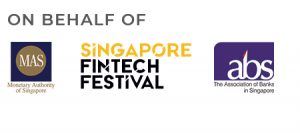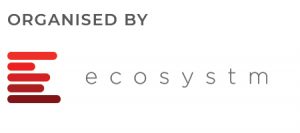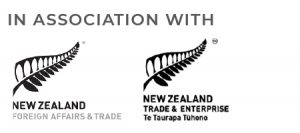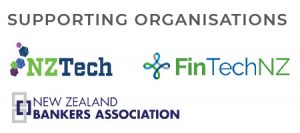 Timing:
8.00am – 8.30am – Registration
8.30am – 10.30am – New Zealand – Singapore Enhanced Partnership segment
10.30am – 5.20pm – FinTech & Digital Economy Innovation segment with focus on Global FinTech opportunities, Singapore FinTech Festival Roadshow and the APIX (a World Bank programme to spur global FinTech Innovation)
5.30pm – 7.00pm – Cocktail Reception Hosted by Ministry of Foreign Affairs & Trade, and HE Singapore High Commissioner to New Zealand
New Zealand and Singapore, two nations that punch way above their weight, have enjoyed a strong and enduring friendship through 54 years of diplomatic relations. Both nations have set great examples over the years of building sustainable and diverse societies with a strong focus on driving economic growth through innovation.
On the 17th of May, 2019, New Zealand and Singapore formally elevated their bilateral relationship by concluding a new Enhanced Partnership. The Enhanced Partnership provides a framework to support bilateral cooperation in the following areas:
Trade and Economics
Security and Defence
Science, Technology and Innovation
People-to-People links.
Developing an enhanced science, technology and innovation partnership to support long-term economic, environmental and social outcomes is among the key focus areas for the two nations. Strengthening people-to-people ties in support of tourism, business and learning is a key component of the Enhanced Partnership.
The event will open with a section focusing on this enhanced partnership: the context, the Enhanced Partnership's objectives, how it will work, and the opportunities it creates for the private sector and citizens in both Singapore and New Zealand.
This event will attract 80-100 leaders and attendees from government, reserve banks, financial institutions, technology companies, FinTech providers and the wider public sector. It is targeted at those involved in driving business opportunities and creating more inclusive, sustainable and ethical business practices, and will bring together key stakeholders from Singapore and New Zealand with the aim of increasing and encouraging both innovation and the flow of data between the two partner nations.
Event Objectives
The opening segment will focus on opportunities to collaborate, with a particular focus on the Digital Economy and FinTech as well as discussing global issues that can be addressed through joint innovation.
Driving greater joint innovation outcomes through stronger People to People Links and Industry Collaboration.
Creating a more sustainable future for generations ahead.
Discussing the importance of financial inclusion and its positive impact on societies.
Highlighting DeepTech Innovation from New Zealand and Singapore.
Showcasing API Exchange (APIX) Platform – an initiative of the ASEAN Financial Innovation Network (AFIN) , a not-for-profit entity that was jointly formed by the Monetary Authority of Singapore (MAS), the World Bank Group's International Finance Corporation (IFC) and the ASEAN Bankers Association. It is a global, open-architecture platform that supports financial innovation and inclusion in ASEAN and around the world.
The event will then deep dive into the Enhanced Partnership between New Zealand and Singapore followed by a cocktail reception hosted by the Ministry of Foreign Affairs and Trade.
Highlighting objectives, opportunities, and outcomes through the Enhanced Partnership to the citizens and broader business communities in both, New Zealand and Singapore.
Creating exponential socio-economic impact through stronger collaboration between New Zealand and Singapore.