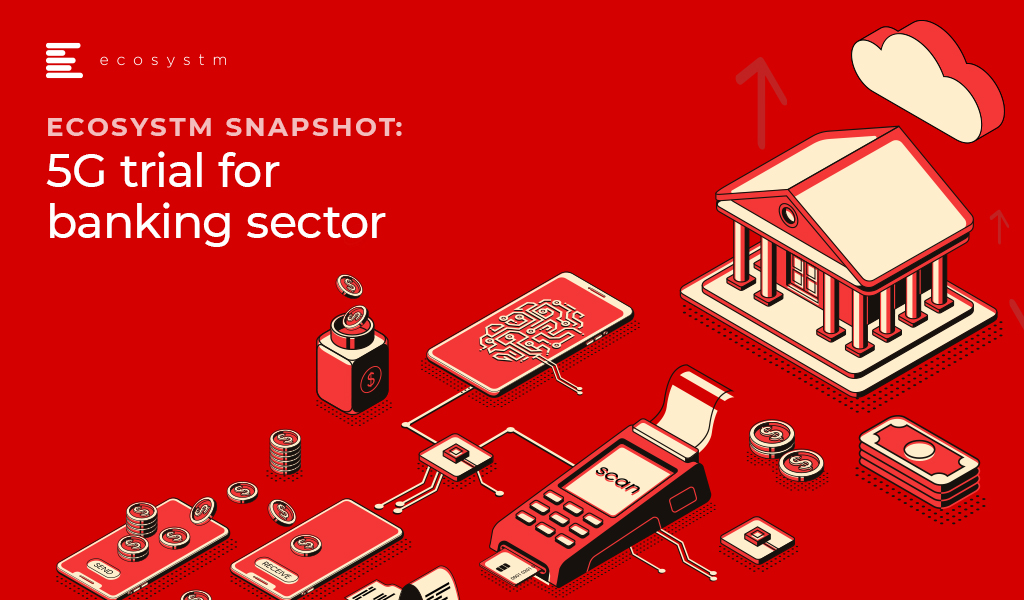 Commonwealth Bank of Australia (CBA) has entered into a partnership kicking off trials of 5G and edge computing with telecommunication majors Telstra and Ericsson to explore the benefits of 5G in the banking sector.
The partnership agreement was signed at the annual Mobile World Congress (MWC) 2019, in Barcelona. The trials are projected to showcase what banking in the future might look like, and how 5G technology and edge computing can help to lower the requirements of the infrastructure presently required for banking operations.
Speaking on the subject, Ecosystm's, Principal Advisor, Tim Sheedy, thinks that "this trial will help all parties better understand where the opportunities are for users of the mobile networks, and for the telco and equipment providers too. They will understand the potential demand for specific network slices and capabilities and get a better idea of what they need to deliver and whether or not there may be demand for these services".
5G edge computing is still in nascent stages and there's not much present in the market. Whether it minimises infrastructure or distributes it differently is yet to be seen. "The trials will likely determine what the shape of the new distributed architecture looks like (how close to the "edge" do the data centres need to be?)" says Tim, "There are unknowns of 5G at the moment – so the trials are invaluable to all parties to help them know where and what they need to invest in to make 5G services commercially viable."
For a layman, 5G edge computing is all about delivering the reliability, speed, and latency that they need – or more likely – a sensor needs in order to get its job done. Once the technology becomes mainstream the end-users/banking customers will reap benefits from it. "5G is not just about delivering faster speed but it is about delivering them intelligently", says Tim, "5G will help Telco's to prioritise traffic AND network services – meaning that the end user can achieve their goals."
While it's too early to tell at this stage how will 5G benefit the banking sector, it should help banks offer their customers more reliable and relevant services – but what services need to be distributed at what times, and what can remain at the core are not yet understood.